In an age where college admissions officers vet prospective students' social media presence and people Google-stalk their dates before actually meeting them, your Facebook profile photo is the best representation of who you are. But as great as you think your Facebook default game is, your photo would probably be even better if it was a watercolor painting of you as a sloth.
Redditor Shitty-Watercolour, a.k.a. illustrator Hector Janse Van Rensberg, knew this. So he selected 50 of his Facebook friends at random and painted watercolor versions of their profile photos, replacing the human faces with those of sloths, messaging them the results.
He was then kind enough to share the paintings on Reddit—with the subjects' permission, of course. Here's a small sampling: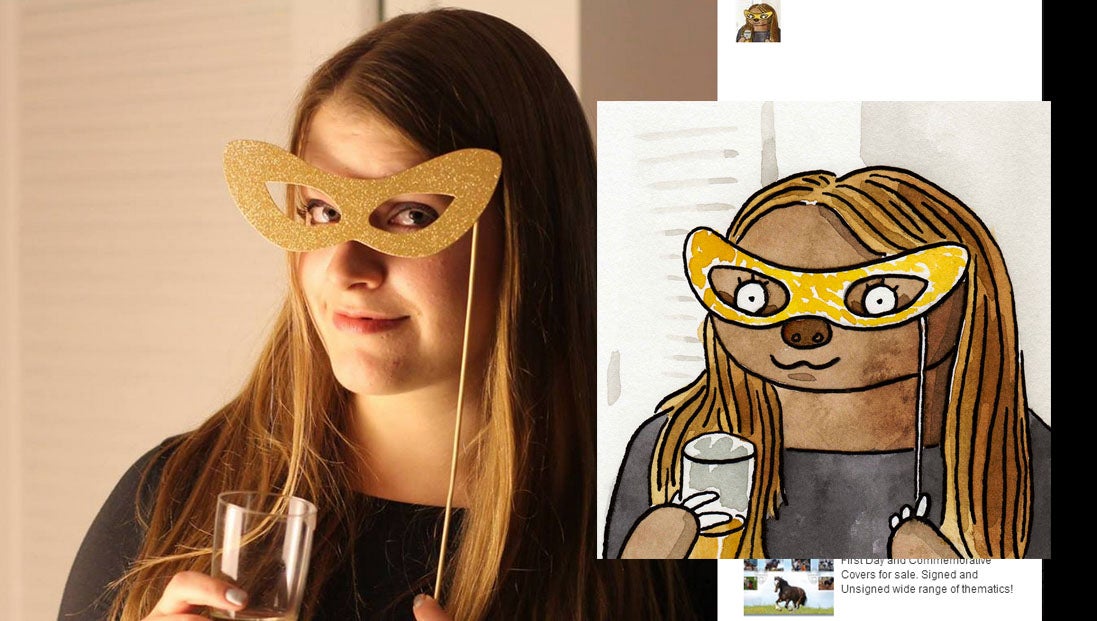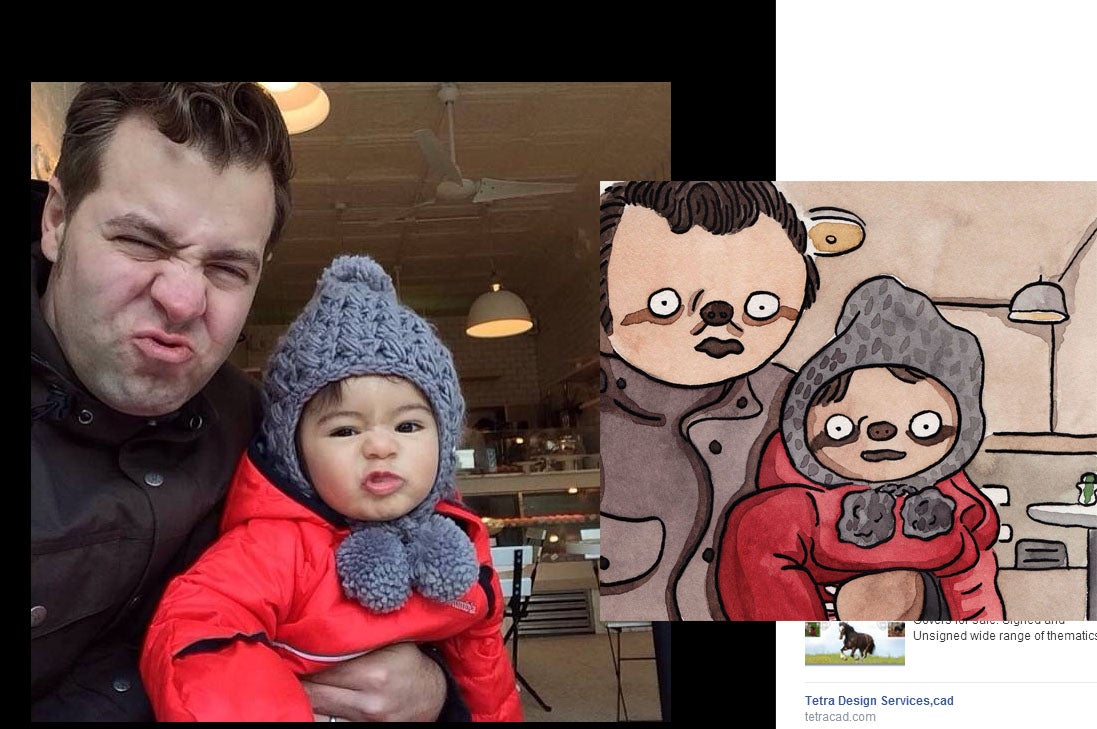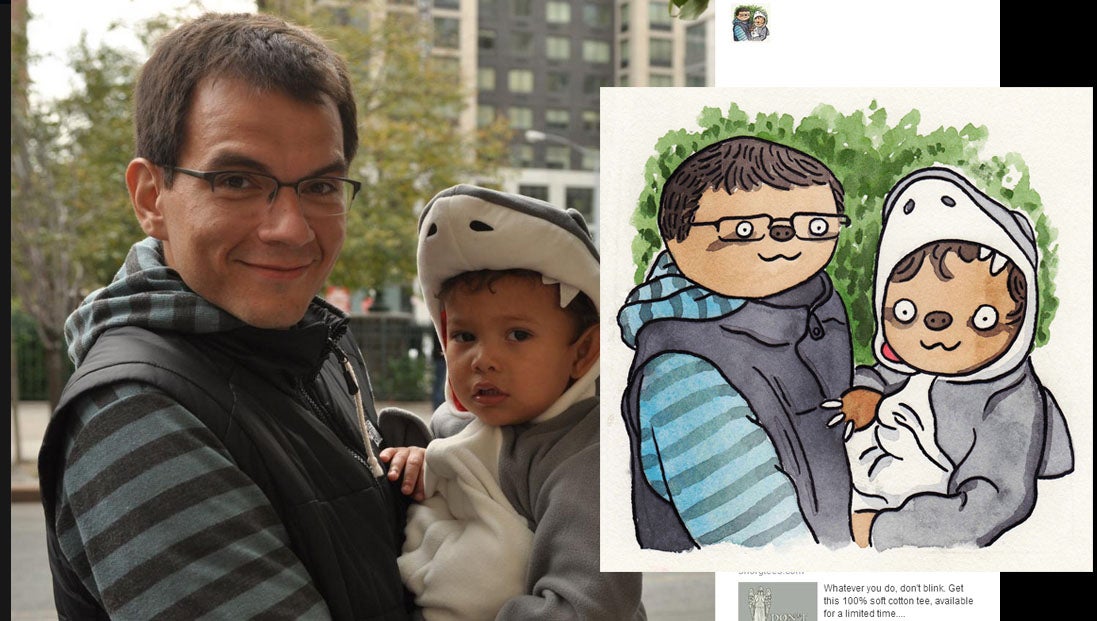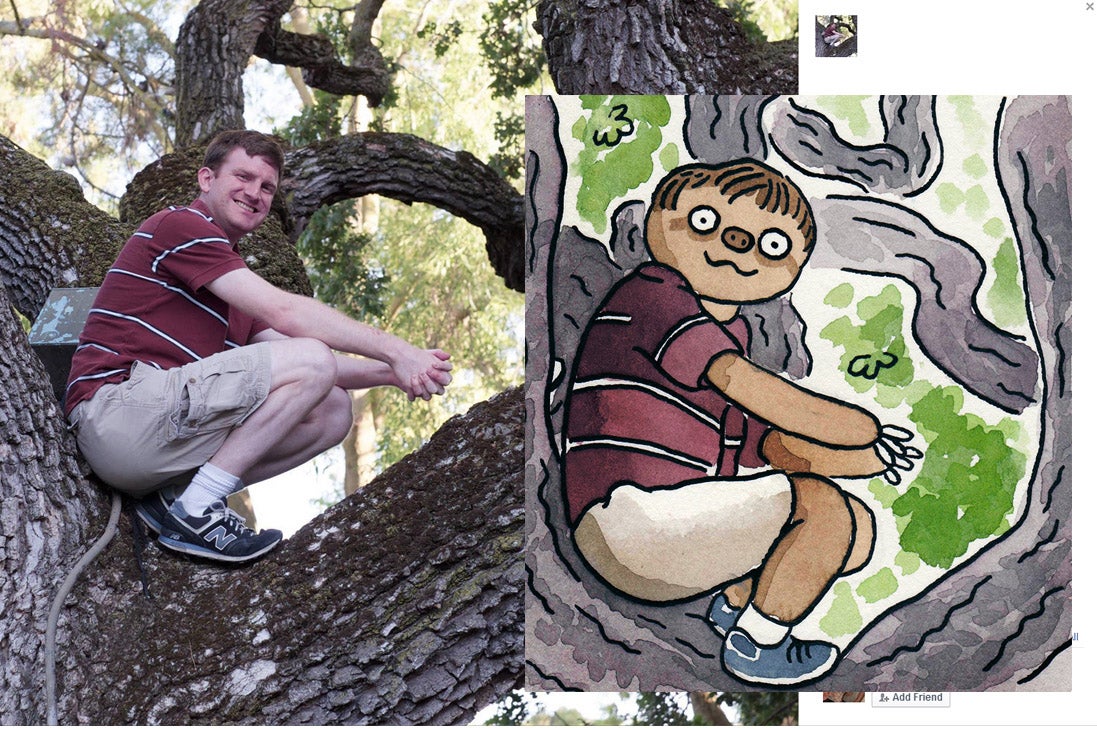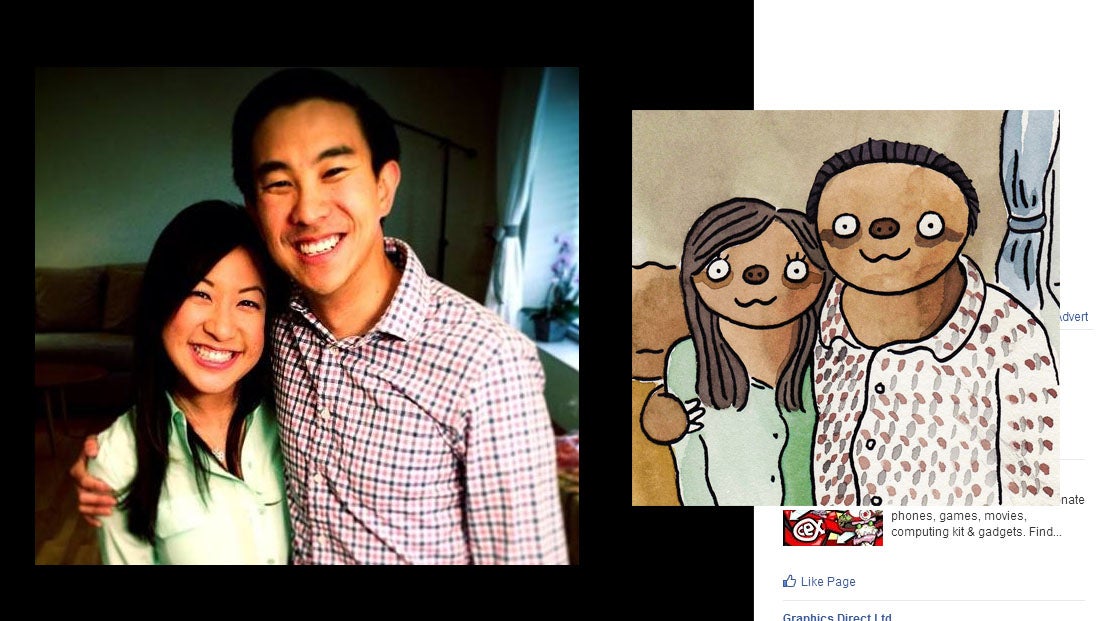 He even gave Mark Zuckerberg and Sheryl Sandberg the human-to-sloth treatment.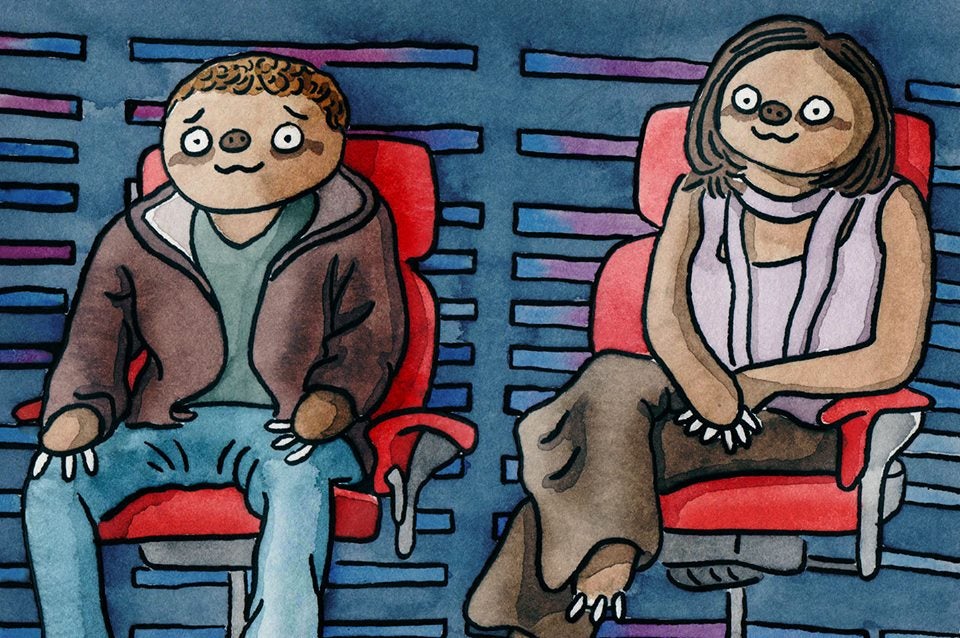 While not exactly zoologically correct—where's the sleeping and consumption of bamboo shoots?—the human-to-sloth portraits are pretty adorable nonetheless. Reddit seems to agree: Shitty-Watercolour has already gotten requests to commission personal sloth watercolors. He's also been asked to give the sloth treatment to the girls at r/gonewild. Expect "sloth porn" to start trending on Reddit in 5, 4…  
H/T Reddit | Photo via swatercolour/Imgur