With the Super Bowl less than a week away, Facebook's Data Science Team has released a slew of fascinating information about football fans on the world's largest social network.
The report is largely made possible by the fact that more than 35 million Facebook users have liked the Facebook pages of NFL teams, giving the Data Science Team a large sample size. Or as the company puts it, "more than 1 in 10 Americans have declared their support for an NFL team on Facebook." Not a surprising statistic when you consider that the sport is the most popular in America.
So, what did we learn?
For starters, teams get more Facebook likes when they win games than when they lose. This is especially true for playoff wins.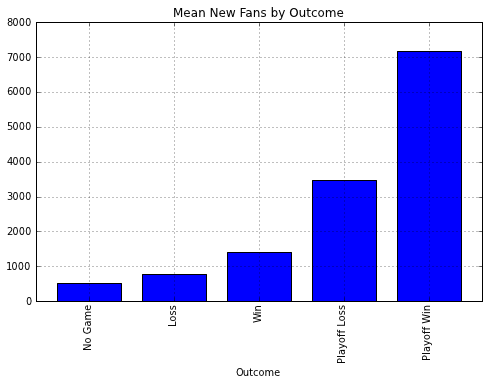 Photo via Facebook
Geography also plays a large part in who fans root for. Teams like the New England Patriots and the Seattle Seahawks dominate large geographic regions, whereas teams like the Tampa Bay Buccaneers, Jacksonville Jaguars, and Miami Dolphins each get a smaller slice of the regional pie. Unsurprisingly, the most popular NFL team in the country (based on largest share of the map) is the Dallas Cowboys, likely a testament to owner Jerry Jones' penchant for Donald Trump-like levels of shameless self promotion.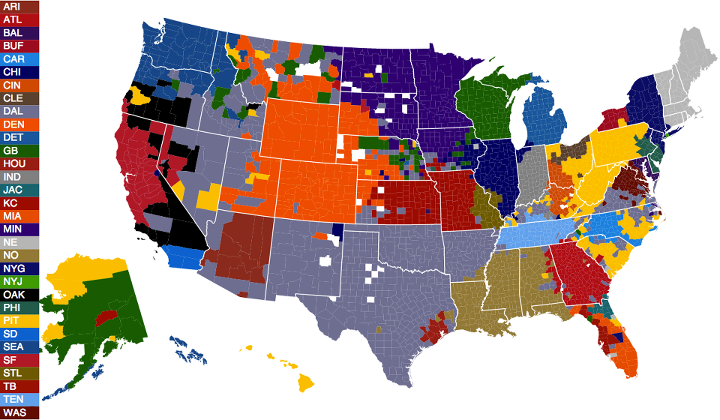 Photo via Facebook
In fact, the Dallas Cowboys are so popular that most football watchers are more likely to have a friend who's a fan of America's team than any other NFL team.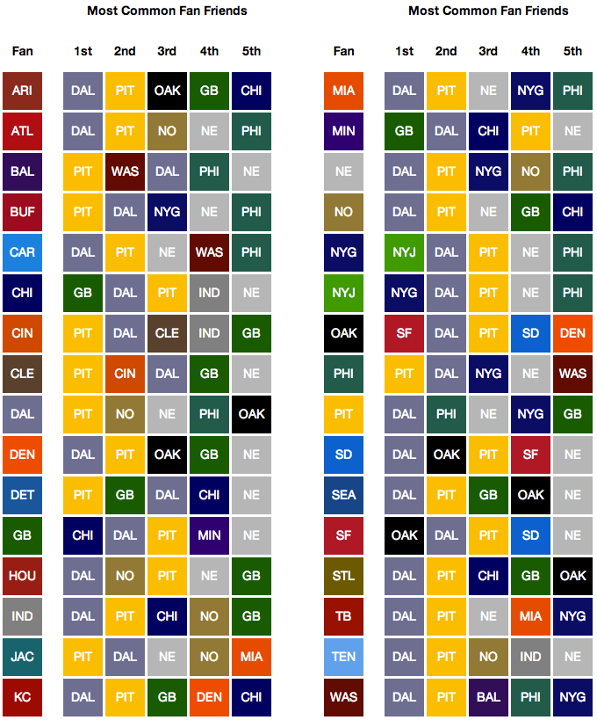 Photo via Facebook
The Facebook Data Science Team also created various maps that looked at the most-liked teams during each round of the playoffs. The most popular team in the country during the Wild Card round was the Denver Broncos, particularly surprising because the team had a first round bye.

Photo via Facebook
That trend changed slightly during the divisional round, when the Green Bay Packers had the most likes. They even overtook the entire state of Alaska. We chalk it up to states with freezing temperatures supporting one another.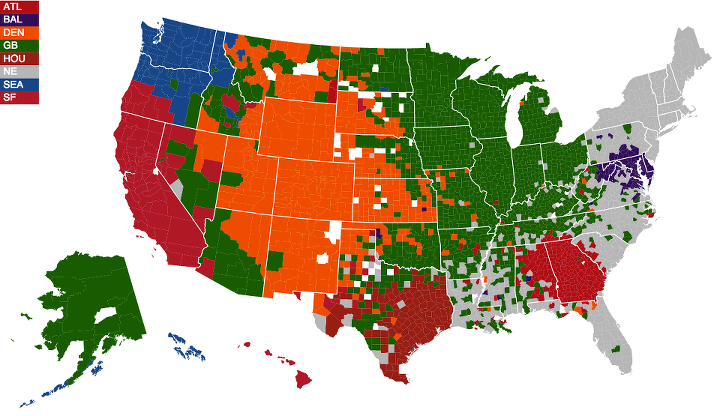 Photo via Facebook
The New England Patriots took over the map. Maybe the world doesn't hate Tom Brady as much as we thought.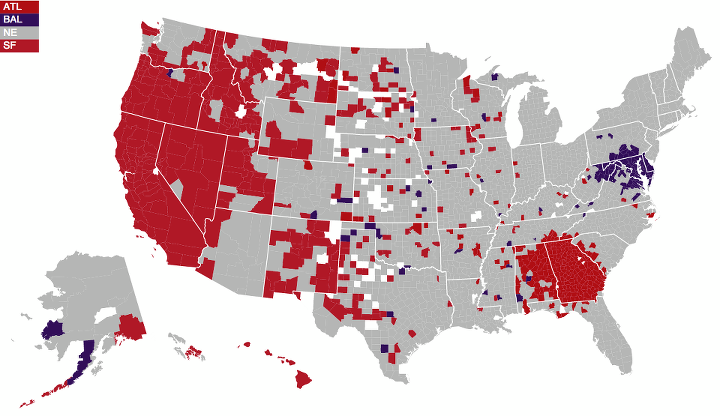 Photo via Facebook
With two teams left vying for the Vince Lombardi Trophy, America has decided by clicking the like button to root for the San Francisco 49ers this Sunday. Sorry, Ray Lewis. America cares more about the 49ers capturing their sixth Super Victory than about your swan song.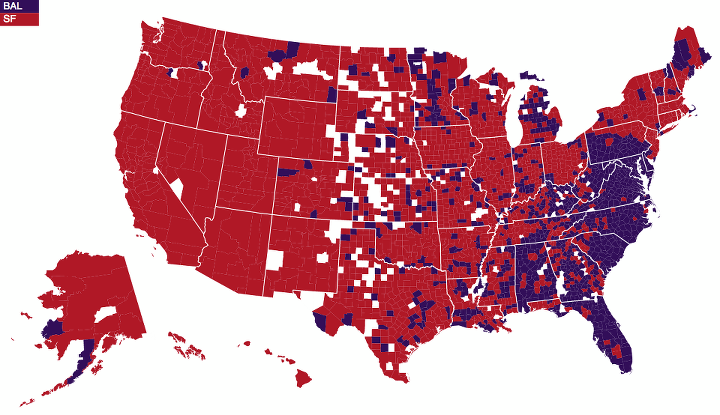 Photo via Facebook
Photo via Parker Anderson/Flickr