Facebook already tells all of your friends when it's your birthday, makes sure your significant other can't miss an anniversary, and, more recently, announces when you get engaged.
The days of worrying over possibly forgetting someone in a mass text or email announcement are over. Now, Facebook will make your pregnancy or your child's birth Facebook official.
Like some of Facebook's other recent updates, it's fairly easy to tell the world you're having (or had) a baby. It's one of Facebook's Life Events—"easy and expressive ways to mark significant moments in your life"—so first you'll have to click the "Life Event" tab on your Timeline.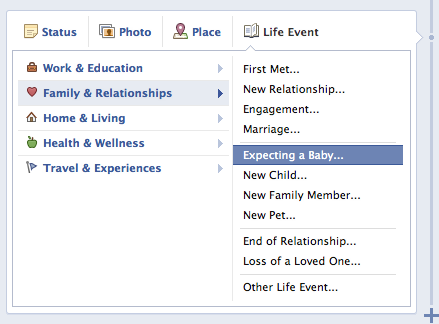 Next, go through the Family and Relationship options to choose "Expecting a Baby" (or any of the other options listed if you want to fill those out as well). Once you're there, start filling in the details about your bundle (or bundles) of joy.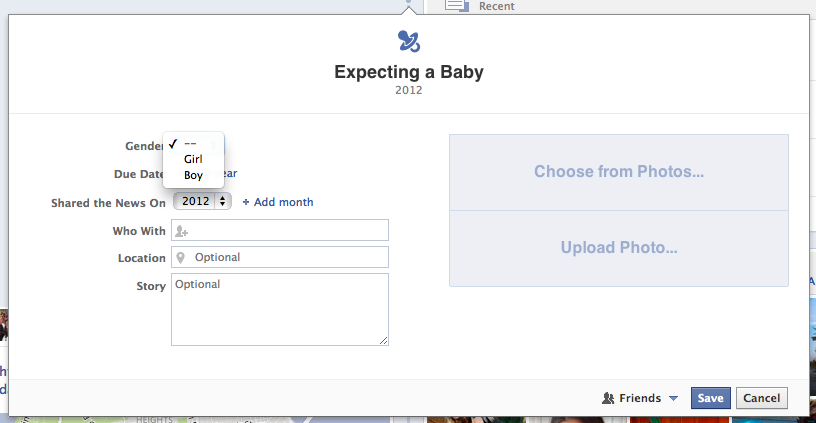 Hit "Save" and voila! All of your Facebook friends will be able to see your great news in the Celebrations section of your homepage—right alongside birthdays, engagements, and other Facebook events.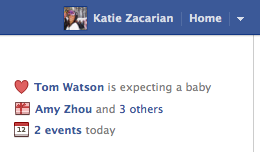 If you're not so enthused by the thought of babies taking over your Facebook homepage, you now have advanced warning of when to potentially hide or unsubscribe from a friend's feed.
And if all else fails, when there's baby photo spam, you can always look at cat photos instead.
Header photo via serenityphotographyltd, body photos via Facebook