Facebook is trying really, really hard to get you to interact with your friends more often.
The social network has launched a new feature that shows you a preview of someone's cover photo when you hover over their username or profile photo in your News Feed. The Daily Dot spotted the new feature Wednesday morning.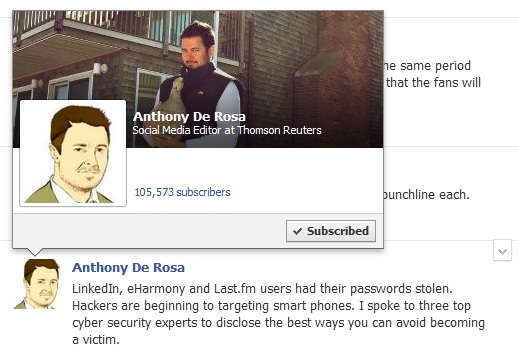 The cover photo was launched when Facebook rolled out the Timeline profile. The idea behind it is to showcase some of your personality in a quick, visual way.
On the surface, the new cover photo preview appears to be a method of getting you to click through to someone's profile, check out their posts, and start communicating with them. Facebook is nothing if community members don't interact with each other, so it makes sense for the company to do whatever it can to encourage that.
On that note, Facebook is trying out another couple of small changes. When they log in, some community members are seeing prompts telling them how many of their friends have been on Facebook lately and when they last posted something.
The latter feature is particularly interesting, as Facebook is almost shaming community members into updating their friends with what's going on in their lives.
As The Next Web's Drew Olanoff points out, Facebook often tests small ideas like this among a few users to gauge interest.
Whether you haven't posted on Facebook in weeks or need an extra push to visit a friend's or stranger's profile, Facebook is certainly doing all it can to keep you interested in the site and keep those pesky shareholders happy.
Photo by paz.ca, screenshot by Kris Holt