A British politician's errant tweet from almost two years ago has become a meme.
On April 28, 2011, Member of Parliament and current Shadow Chancellor Ed Balls accidentally tweeted his own name. The MP, who represents Morley and Outwood, chose to leave the tweet up instead of deleting it.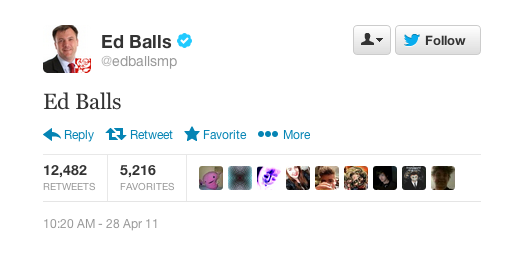 As you can see in the retweet and favorited count above, the accidental message has since taken a life of its own. 
Why is this tweet so funny? It could be simple: People enjoy sophomoric humor and appreciate the fact that the Shadow Chancellor's surname is a euphemism for testicles.
Or maybe Mr. Balls is so enamored with himself that he uses his name as an exclamatory statement of excitement. In other words, Ed Balls is the real-life version of Steve Holt, a minor but memorable character in the cult sitcom Arrested Development.
The meme has manifested itself in different forms. Among them are the #HowIPronounceEdBalls hashtag, which was Storified by artist and illustrator Moose Allain.
It's also part of The Simpsons opening sequence: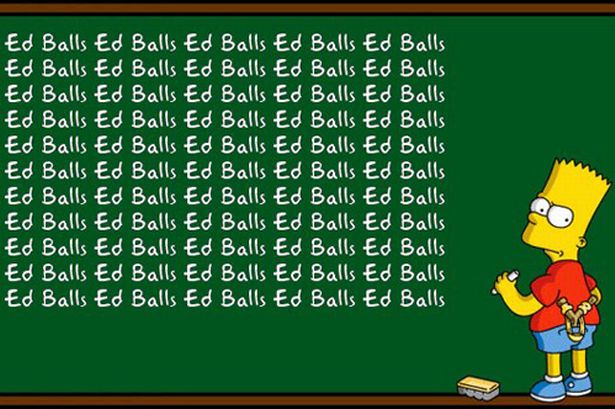 Photo via The Mirror
A long-lost Peanuts cartoon: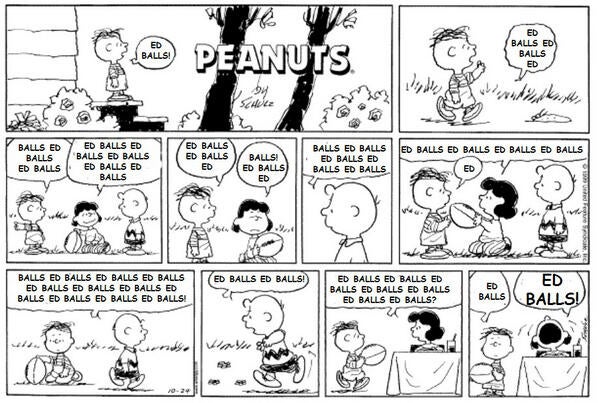 Photo via PrimlyStable/Twitter
The new sign on top of the Hollywood Hills: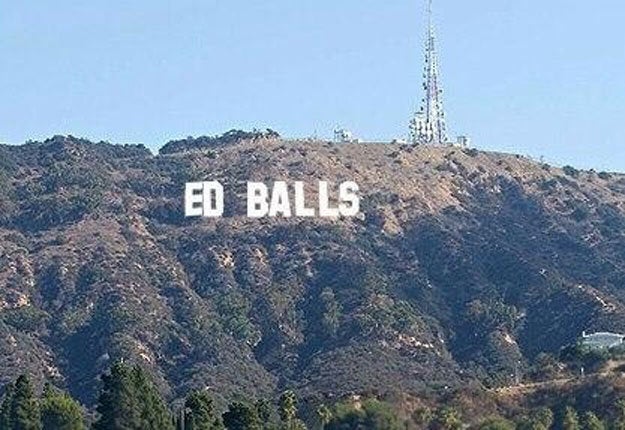 Photo via CameronBrownUK/Twitter
A helpful flow chart: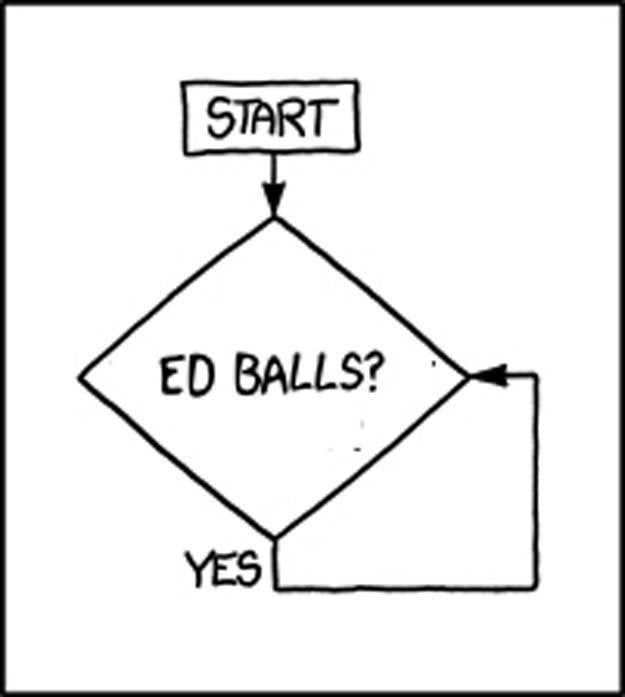 Photo via stuartford/Twitter
And a new film: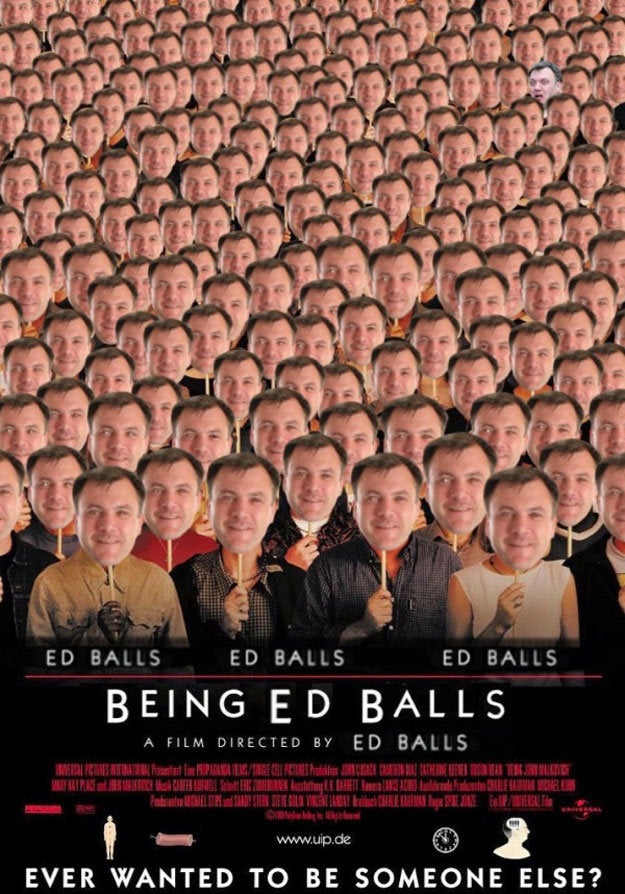 Photo via QuantumPirate/Twitter
The Ed Balls meme has also bounced over to Facebook, where an event to commemorate the two-year anniversary of the legendary tweet has been created. More than 1,000 people have agreed to retweet the tweet that started it all on April 28, 2013.
And what does the Shadow Chancellor have to say about this? He's a little weirded out by it.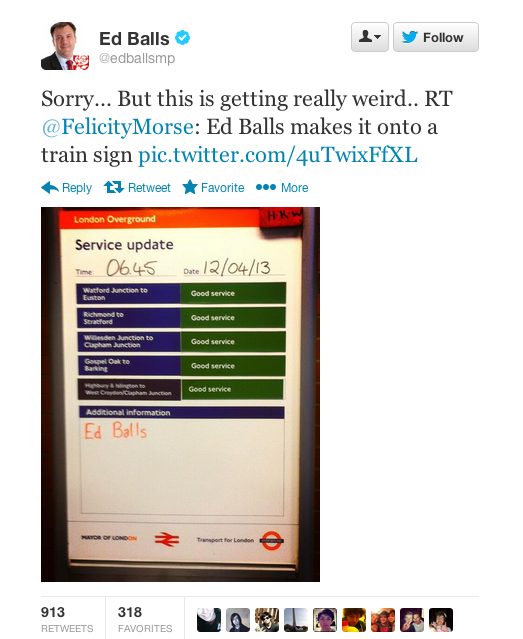 The MP should relax. After all, the Internet's just having a ball!
Photo via MrHarryCole/Twitter