Each year during the holiday season, the United States Postal Service (USPS) launches a campaign called "Operation Santa" that allows members of the public to fulfill wish lists for children in need.
The program encourages children to send in letters to Santa, and then members of the public have the opportunity to "adopt and respond to them." Operation Santa, a more than 100-year-old program, is going all-digital in 2020 due to the coronavirus pandemic, meaning that the letters will be posted on its website only. In the past, prospective gift-givers could go into the post office and read the letters in person.
Most of the time, children ask for necessities for others, like their family, according to People. And while this year is no different, people's struggles have only been exacerbated by the pandemic, which has left one in eight families without food, 3.5 million people out of work, and about 260,000 families in mourning, according to the Daily Beast.
All that is apparent in the letters to Santa that Hilary Agro posted to Twitter on Dec. 1. "I am in shambles. We live in the cruelest society," Agro wrote, including screenshots of four different letters.
In one, an 11-year-old named Kayla asks for a "couch that is also a bed." "The reason I would like a couch with a bed is because I have an apartment that only has 1 room. My parents sleep on the living room on the couch and they always wake up with back pain. My dad works a lot, so his back pain stresses him out," Kayla writes.
In another, a child named Vicky asks for a new wheelchair. "My whelchair is very old and it does now want to work I am very sad. Please santa bring me a power whelchair I don't want nothing else if you can bring my service dogs some healthy treats," Vicky writes.
In the third one that Agro included, a child named Almir asks for help for his family. He writes that his mother passed away from cervical cancer and that his dad now has to take care of him and his two siblings alone. "She was a fantastic mom with a kind heart. My dad is great too. I just see he has a hard time taking care of us, i know the weather is changing and hopefully you can help us with a warm cout and gloves," Almir writes.
In the last letter, a 10-year-old named Julian asks Santa for $100 for his parents, who are having "a rough time with the bills." "We also need Internet so I can study and so my dad can look up my brothers grades. I also want bikes so we can ride as a family," Julian continues.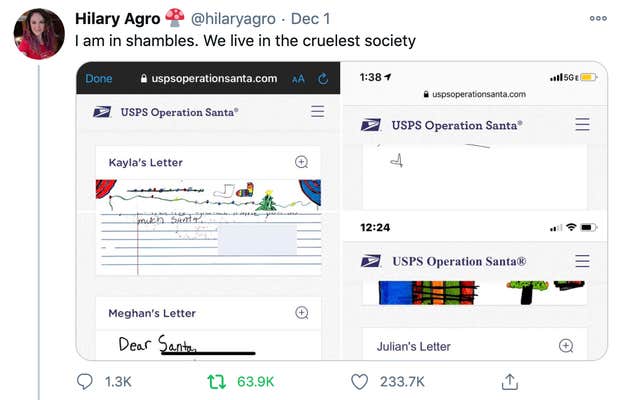 People online claimed the letters were the most "dystopian thing" they had seen that day, and Agro urged Twitter users to "let this radicalize you."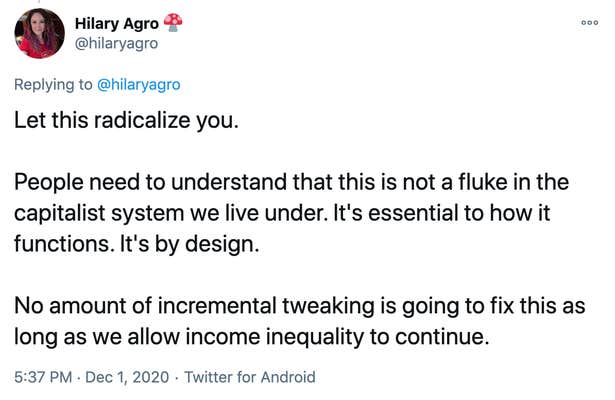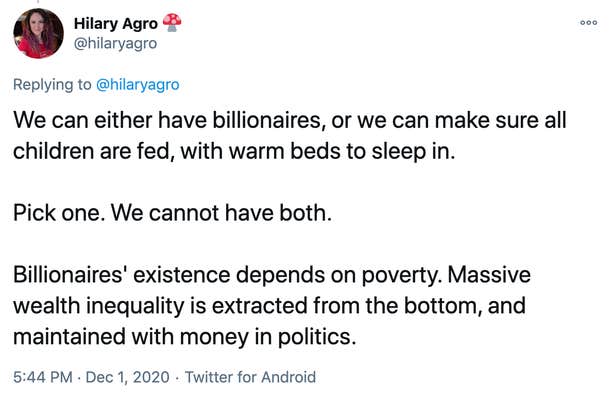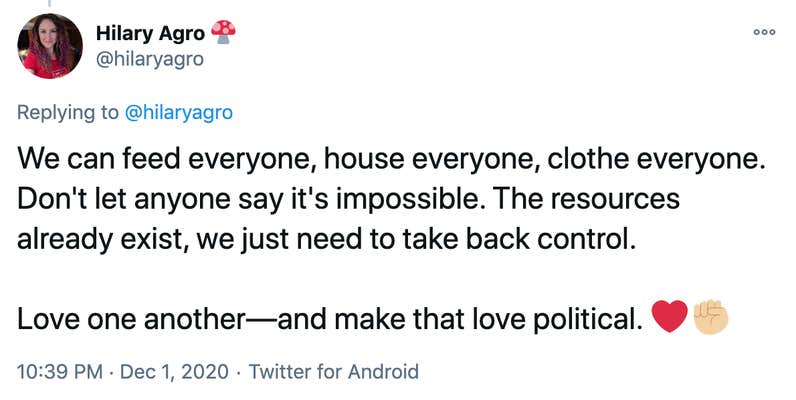 Many are pointing to the letters as proof that the U.S. is a failed state, with some taking aim at billionaires like Amazon CEO Jeff Bezos.
"What kind of horrific dystopian timeline are we living in where children have to ask Santa for these things?" one questioned.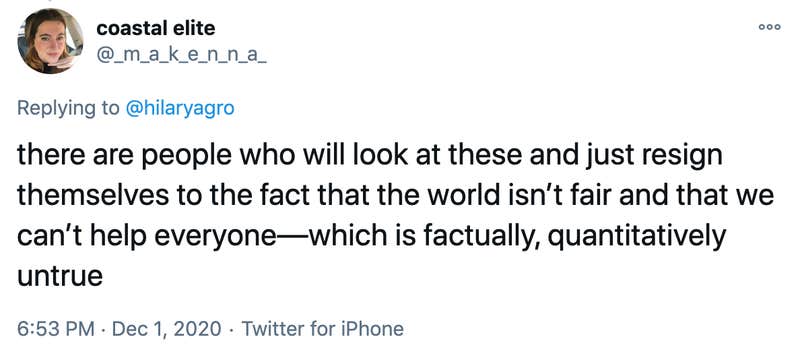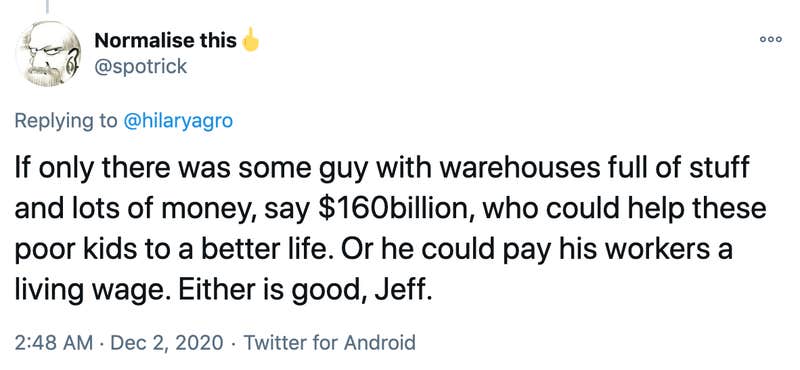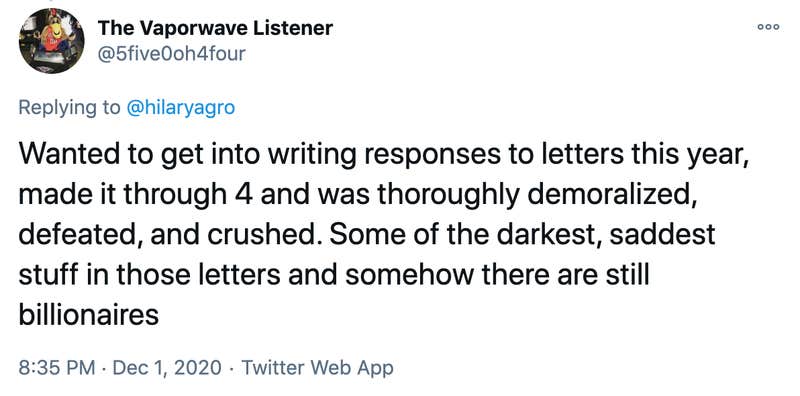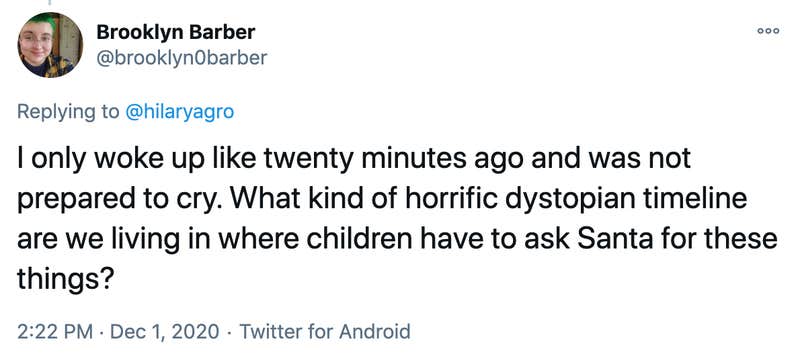 ---
Must-reads on the Daily Dot