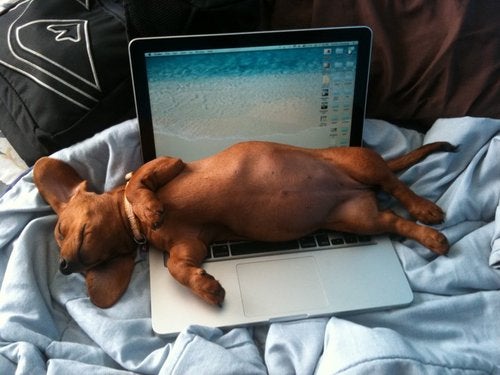 Internet-famous dog blogger Chorizo is at the center of a scandal that calls into question the very originality of her work. The Fluffington Post has obtained exclusive, time-stamped photos of Chorizo asleep at her laptop at the very moment she was supposedly live-tweeting the recent Grammy Awards broadcast.
"This proves that she is outsourcing her work," says a disgruntled former associate, who agreed to be interviewed only on condition of anonymity. "I have it on good authority she has kids in the Philippines doing all her blogging while she snoozes." 
Submitted by Bianca Consunji.