We crawl the web so you don't have to.
Sign up for the Daily Dot newsletter to get the best and worst of the internet in your inbox every day.
Hello fellow citizens of the internet! Andrew here. Welcome to today's edition of web_crawlr.

Our top stories today are about: A customer sharing a Domino's pizza fail, how former President Trump floated a "roomer" (yes, it was spelled like that) about one of his rivals, a Walmart shopper going viral for sharing how "floor walkers" monitored his every move, and why a Billie Eilish song has gone viral.
After that, we've got a "Problematic on TikTok" column from our Senior Reporter Tricia.
See you tomorrow!
— A.W.
---
⚡ Today's top stories
It looks like a Domino's customer may be a victim of "shrinkflation" or a restaurant manager who is a bit on the cheap side when it comes to toppings.
Is Walmart engaging in a loss prevention tactic with a name that sounds like it comes straight out of a post-apocalyptic zombie show?
One creator's take on Billie Eilish's "What Was I Made For?" has TikTok singing the quiet parts really loud.
---
We crawl the web so you don't have to. Sign up to receive web_crawlr, a daily newsletter from the Daily Dot, in your inbox each day.
---
😬 Problematic on TikTok
By Tricia Crimmins
Senior Reporter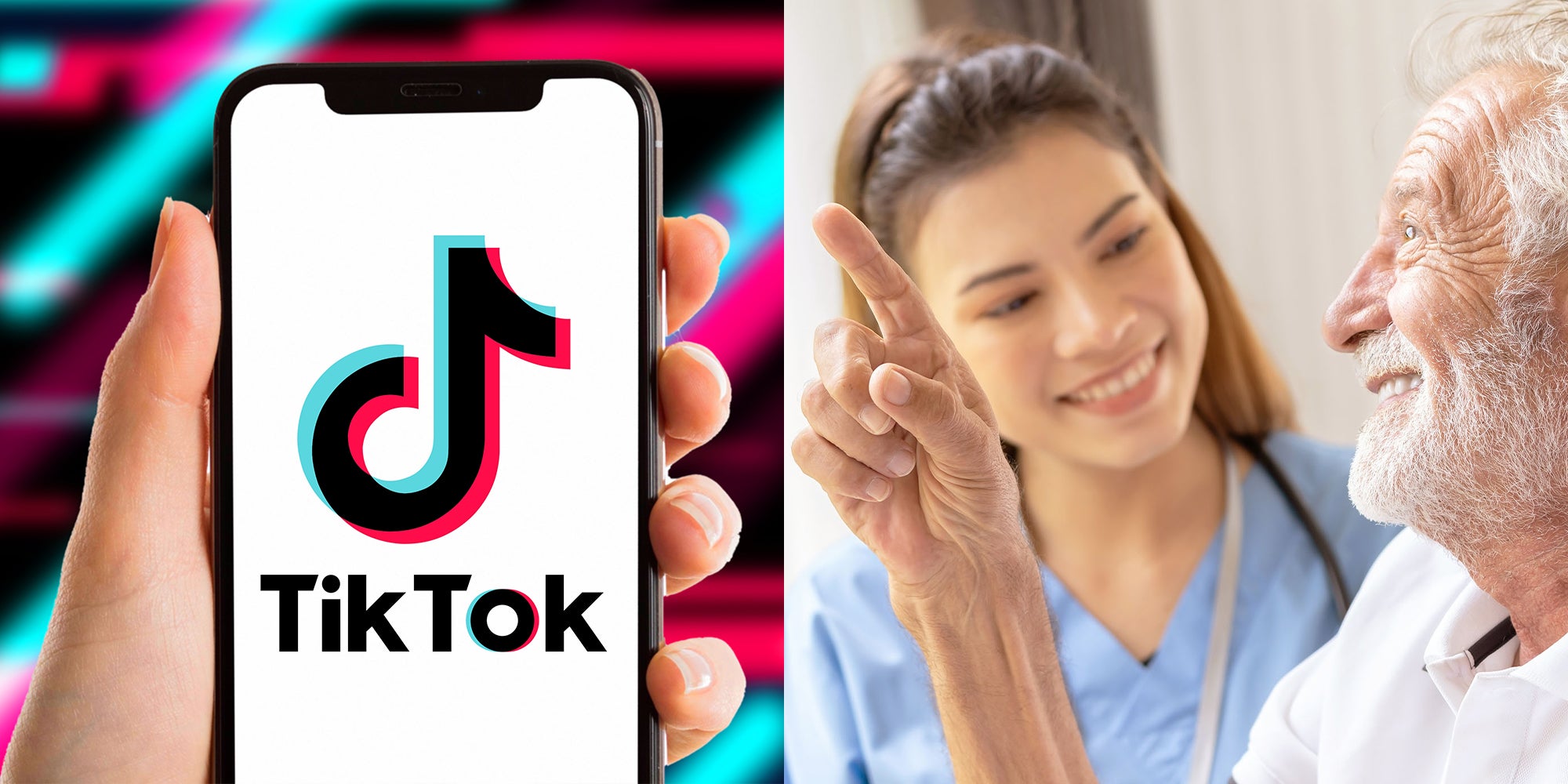 Viral TikToks showing dementia at work make some viewers uncomfortable
In each edition of web_crawlr we have exclusive original content every day. On Tuesdays our IRL Reporter Tricia Crimmins breaks down the trends on the popular app that will make you cringe in her "Problematic on TikTok" column. If you want to read columns like this before everyone else, subscribe to web_crawlr to get your daily scoop of internet culture delivered straight to you inbox.
---
🕸️ Crawling the web
Here is what else is happening across the 'net.
🥩 Have you ever become hyper-aware of the fact that you're eating "flesh" in the middle of eating something with meat? Apparently, tons of people do.
🐜 A shopper's clip on TikTok has gone viral after they claimed to have found bugs in her Great Value Smoked Paprika.
📞 This job hunter says she stopped getting spam calls after deactivating her Indeed account.
💼 A server's video has gone viral after they accused their former employer of firing them for having ADHD.
👗 Is the Lolita aesthetic just ruffled sleeves, circle skirts, and lacey fabric? Here we breakdown the popular Japanese fashion trend.*
🥙 A former McDonald's corporate chef shares why the fast food chain isn't bothered to bring the Snack Wrap back in this viral video.
🌐 From the Daily Dot archive: Is there a First Amendment right to assemble in the metaverse?
😔 A Goodwill customer went viral after she claimed that a worker refused to sell her a pair of rollerblades after the price sticker fell off.
*The Daily Dot may receive a commission in connection with purchases of products or services featured here.
---
👋 Before you go
That sound you just heard? It was the collective screams of recognition from bartenders watching a viral TikTok.
Creator Jackie (@jacquelinee.rose) recently posted a video titled, "My icks as a Nightclub Bartender," and it's resonated with viewers. The video has more than 16,000 views.
In the video, Jackie sits in her car and runs through some of the customer behavior that really annoy her.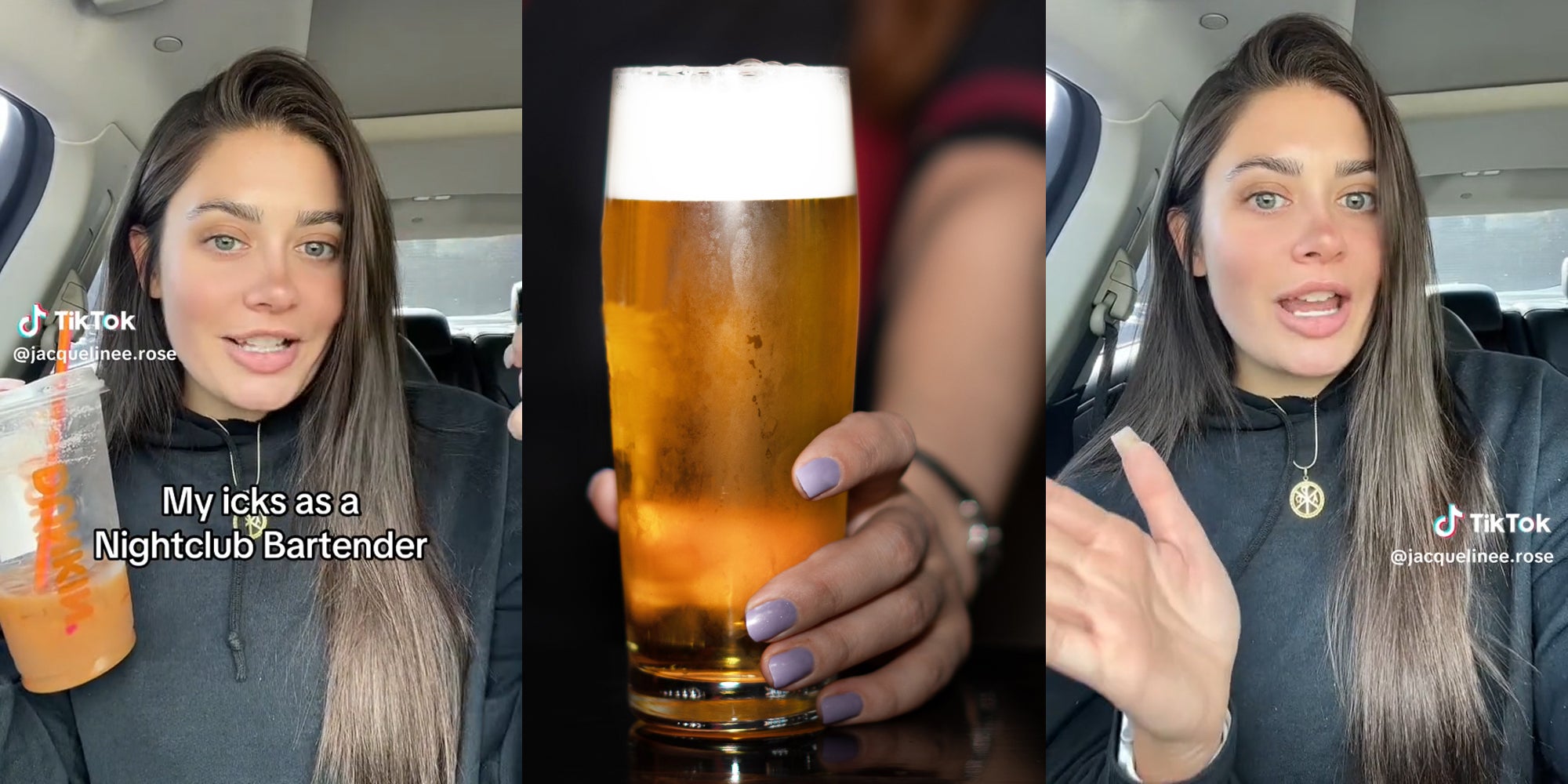 ---
🎶 Now Playing: "Go There With You" by Victoria Monét 🎶