Here at the Daily Dot, we've always taken pride in our ability to find and spotlight emerging artists across all of our core social networks. On the occasion of our second anniversary, we asked some of our favorites to create an original work in their medium of choice.
Thanks for celebrating with us.
It is pretty clear that sooner or later robot will rise up to rule the Earth. If these metal giants look anything like those depicted by Matt Spangler, I for one welcome our new robot overlords. His robots have the kind curiosity of The Iron Giant and the human qualities of the Bicentennial Man.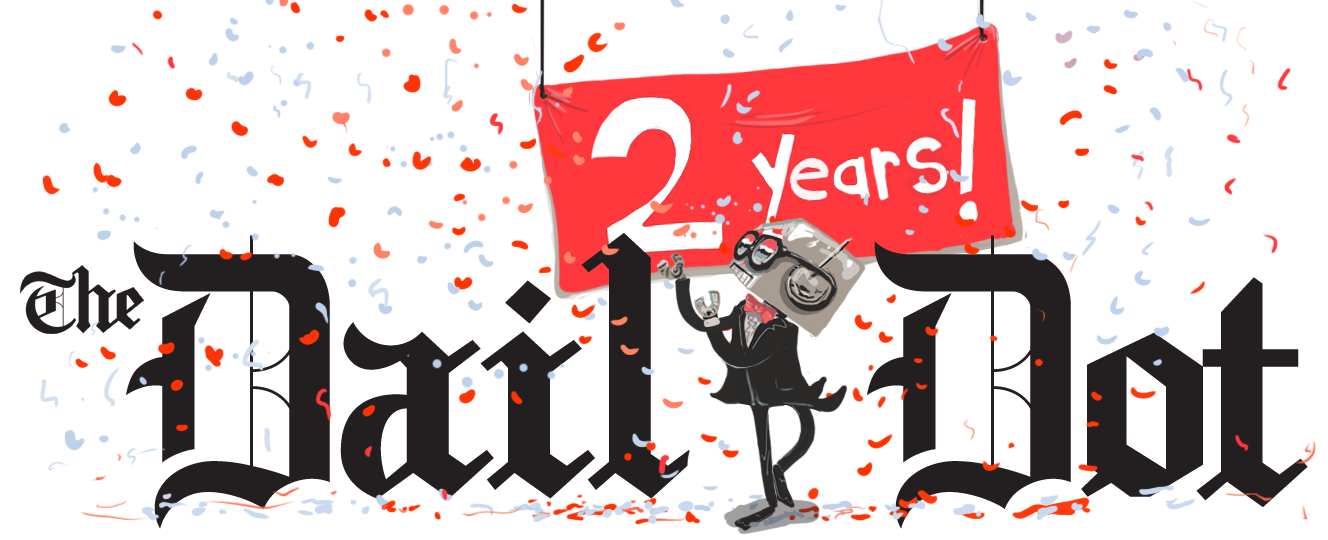 In 19 months, Cindy Suen has gone from a green-eared GIF maker to one of the most beloved artists on Tumblr. Her work, such as her "LOVE/EVIL" GIF, combines very personal feelings with colorful comic art.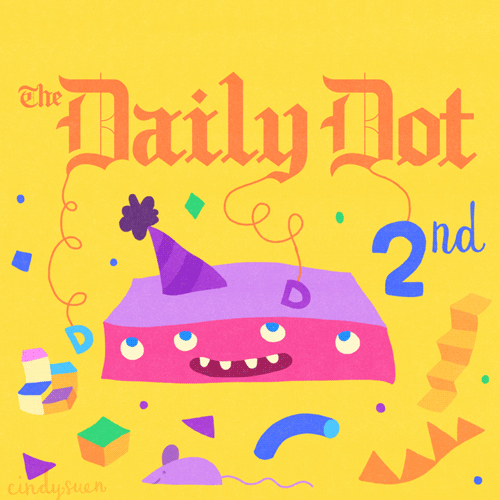 If your eyes get a little moist while staring at Catherine Frazier's bright and bubbly GIFs, don't panic. That's just the nostalgia kicking in. Frazier is the creator of the popular Tumblr blog Animated Text, a place where she channels her love for cheesy Geocities-inspired 'net art into GIFs.

Watch enough Disney movies and chances are you'll find yourself picking up a pencil to try and imitate their iconic style. That's what William Reiss did, and he landed a job with the company. When Reiss isn't producing Fish Hooks, a Disney children's cartoon that follows a school of fish in a pet store aquarium, he's creating bright-eyed caricatures of celebrities, from Paul Ryan and Anne Hathaway to Lady Gaga.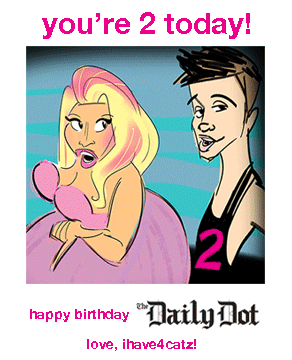 The mind-melting and hand-drawn GIFs of Sean Godsey teeter on the edge of sanity, making users sit back and really think.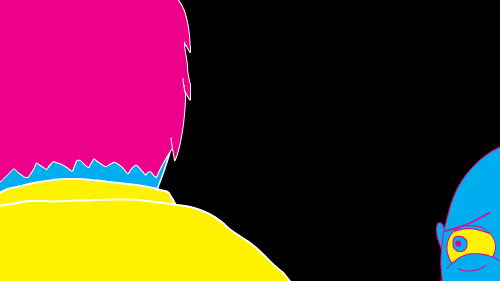 Over the past two years, the Daily Dot has worked and collaborated with dozens of artists. But none have seen the company evolve to what it is today like Sam "explodingdog" Brown, one of our first comic artists. While his stick figures may be anatomical inaccurate and his dinosaurs a bit too friendly, Brown's playful style has charmed millions of netizens and helped earn him a spot as a Tumblr comics tag editor.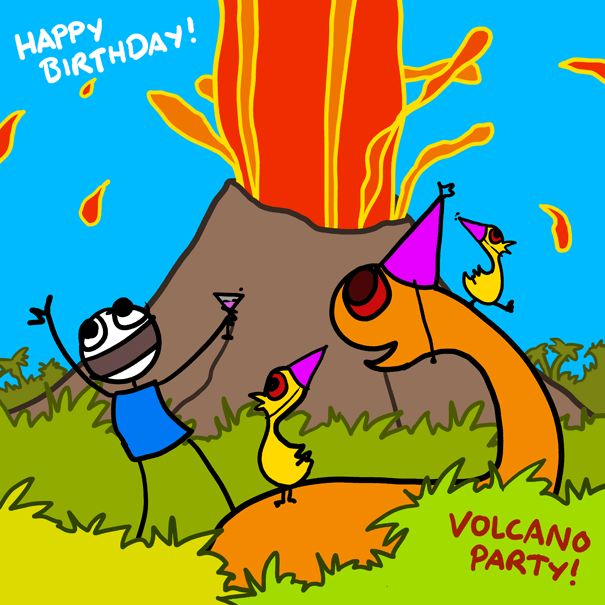 Central New York native Jason "challenger" Reed cut his teeth creating GIFs on Canvas, a safe-for-work imageboard started by 4chan founder Christopher "moot" Poole. Today, he's a regular Daily Dot freelance illustrator, live-GIFing master, and aspiring brewer.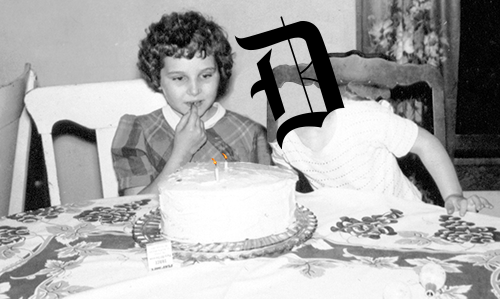 Evolve or die. For centuries, this phrase has ruled over the art community mercilessly. This has particularly been true for Twitter artists like Anna Maria Bonanese (@karen_eliot), who has had to contend with numerous tweaks to the social networks design in order to make delicate ASCII art.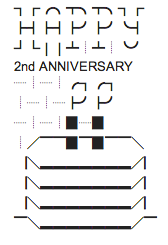 Our pals at KYM put this masterpiece together last-minute.