The body of this 1987 Chevrolet Camaro is in "excellent cosmetic condition," according to its owner. Normally, that'd be a great asset for a used car. In this case, it's slightly mortifying.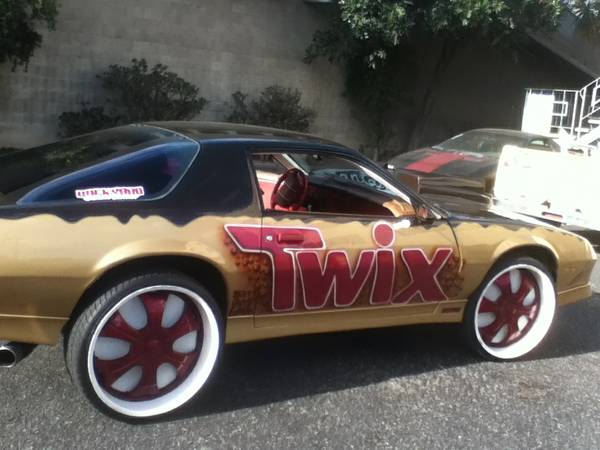 For the low, low price of $4,800, you can drive become a Twix ad on wheels, thanks to a Los Angeles County Craigslist seller.
The interior is almost as garish. The blast of blood red may be hard on the eyes, but that's not even the worst aspect: There's an ALLIGATOR on the dash.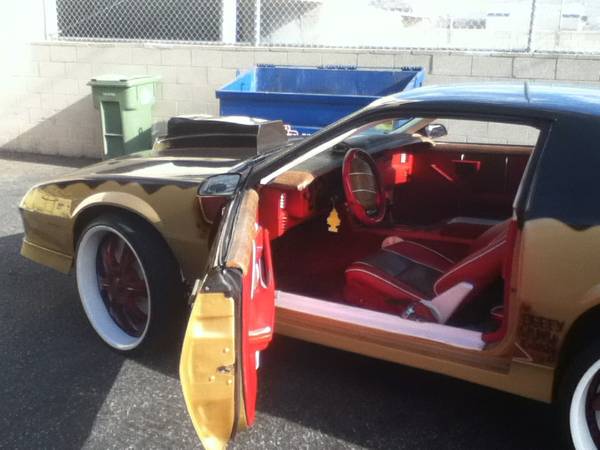 Its owner, D, claimed the engine is a "BEAST" and "everything is clean," so at least the car has that going for it. But it's safe to say that for Twix, it wasn't all in the mix.
Photos via Craigslist, remix by Fernando Alfonso III