Donald Trump's approval rating keeps dropping and now stands at around an abysmal 39 percent, so it's clear a lot of people wish he wasn't president.
Well… now there's a new condom ad that proclaims he should never have been conceived in the first place.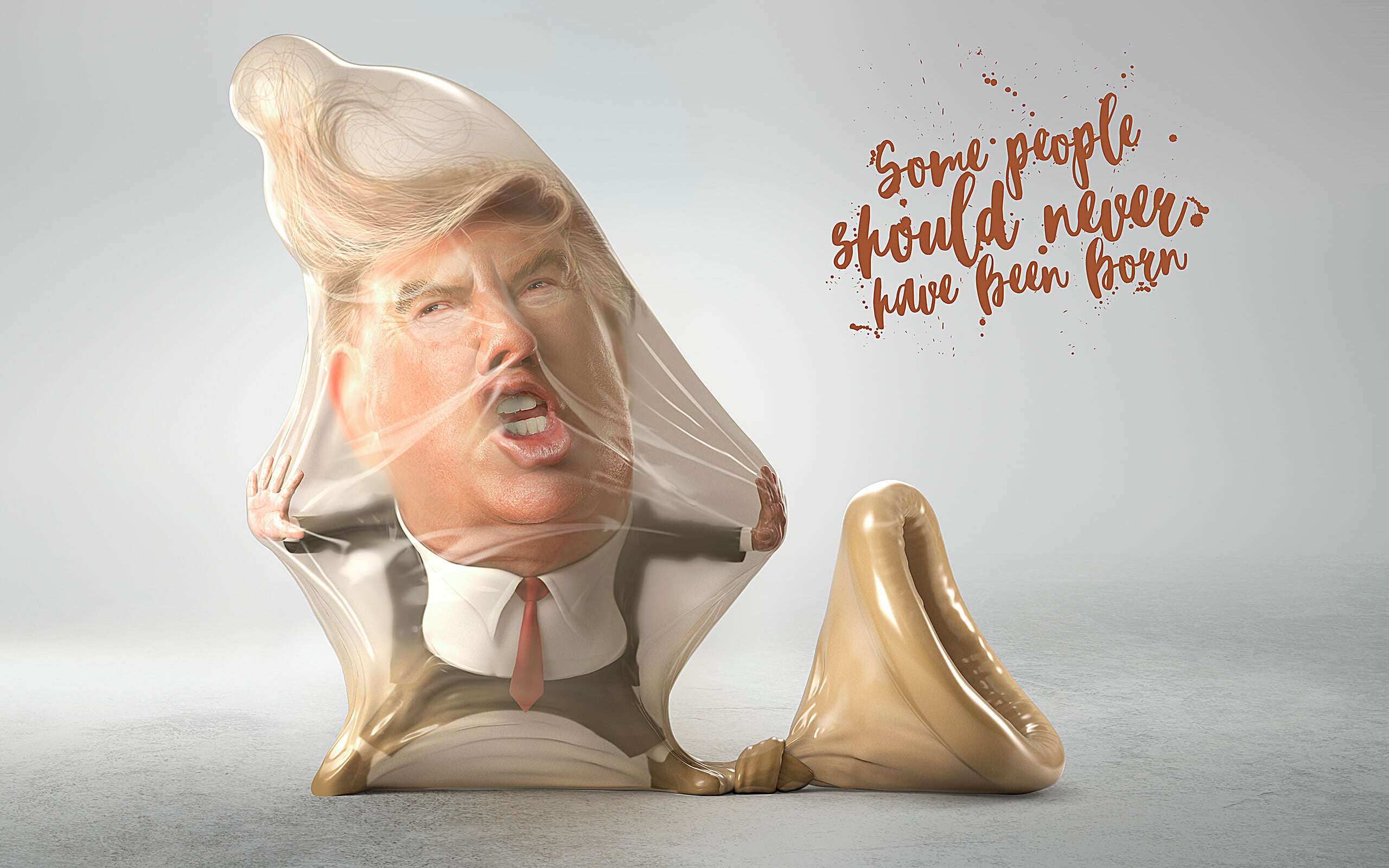 The ad was dreamed up by Platinum FMD. According to its website:
Platinum is an image conception studio that uses all available artistic means to find the best solution to create images. We are a blend of singular visions, artists who work together with the common goal of creating an eclectic and diverse work.

Platinum strives to make impossible images become reality.
In this case, it seems like a lot of American's wish this particular image could become a reality.
Trump isn't the only one the company thinks the world would be better off without. North Korean leader Kim Jong-un also ended up stuck in a prophylactic.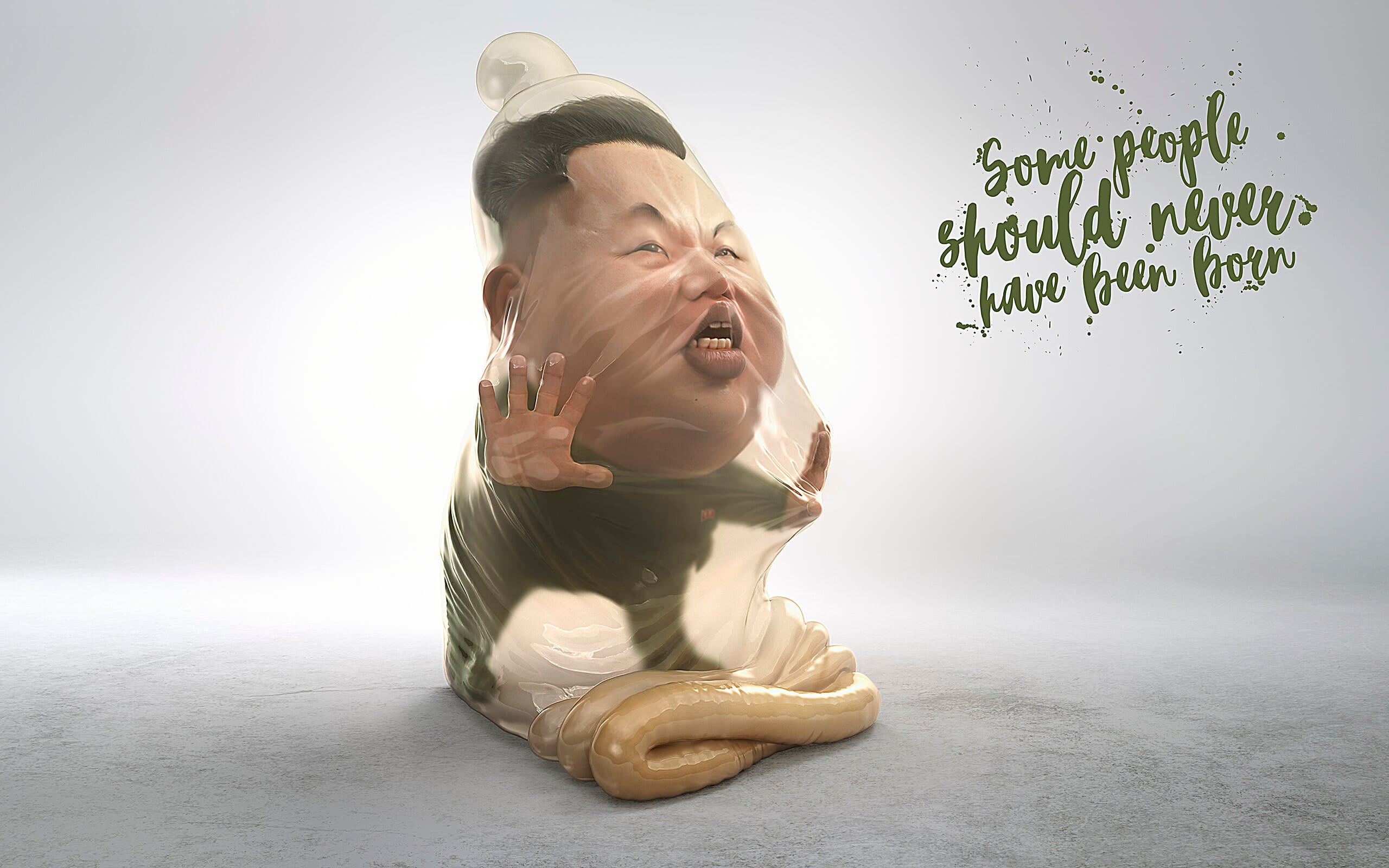 Both pictures are spec ads, meaning they weren't created for any specific condom brand. Platinum was just showing off their image creation skills, which, in this case, seem pretty impressive.
H/T Boing Boing