Clorox-chan is a cute girl with white hair and blazing orange eyes, who wears blue clothes bearing the Clorox bleach logo. That's because she is Clorox bleach, personified by the internet as an anime character.
The Clorox-chan saga started Jan. 2, when an artist called Kuma Artsu posted the first drawing of the character on Facebook. "Why do people keep trying to drink me?" wonders Clorox-chan in her first appearance. It's a reference to a dark bit of internet humor about suicide by bleach-drinking. It's usually meant as a comically exaggerated reaction to seeing something dumb or a bad online, but the morbid humor can also be a coping mechanism for depression.
Something about Clorox-chan resonated, and by the next day, fans were already dressing up in Clorox-chan cosplay:
Clorox-chan is the latest in a long line of brands and concepts personified as cute— or "moe"—anime girls. Fast food brands, TV networks, and, most recently, the Earth herself have all been drawn as adorable teens. Clorox-chan actually became popular in the same Reddit meme forum—r/animemes/—that helped make Earth-chan mainstream.
On r/animemes, Clorox-chan fanart began to flow like so much bleach into a load of dirty laundry.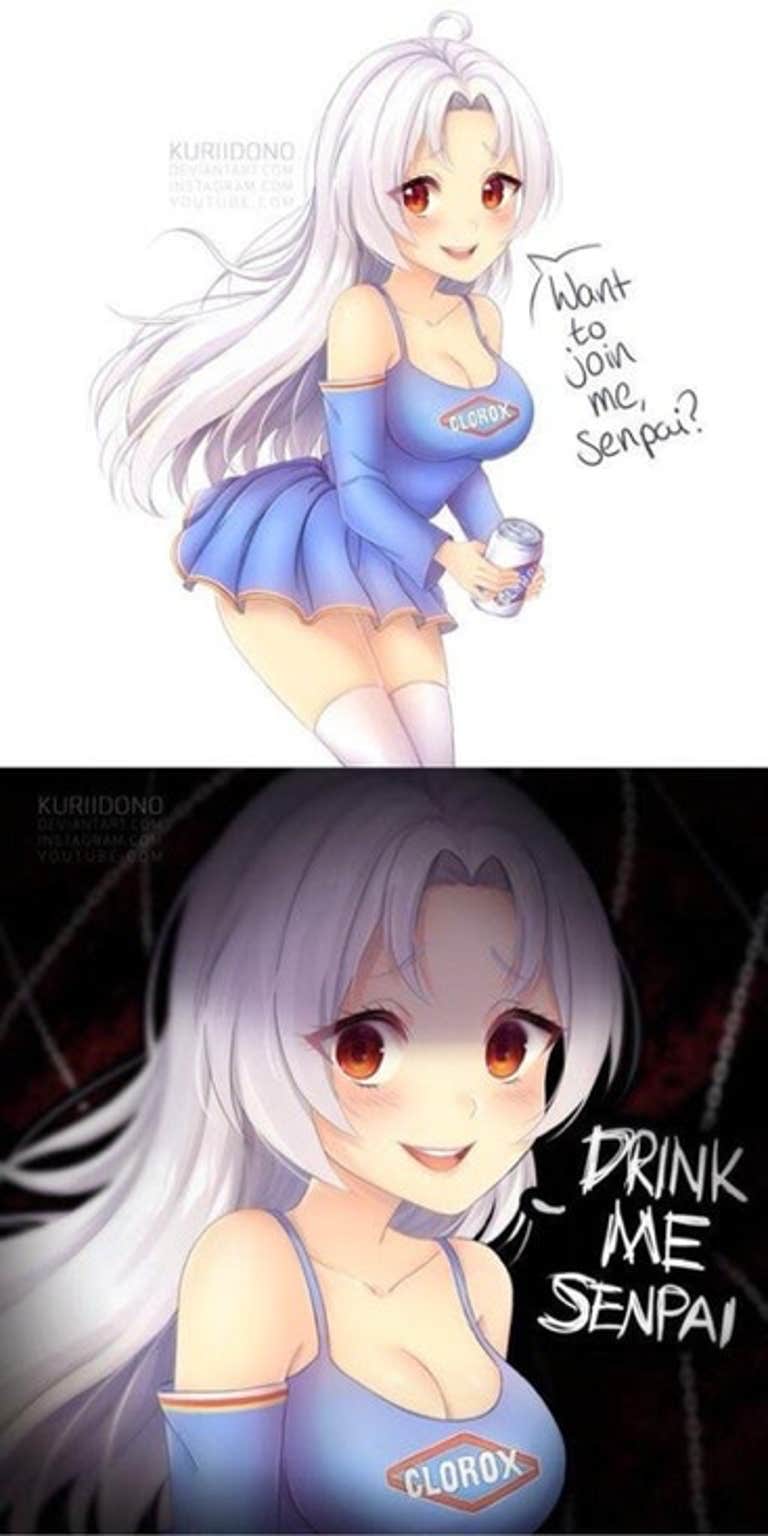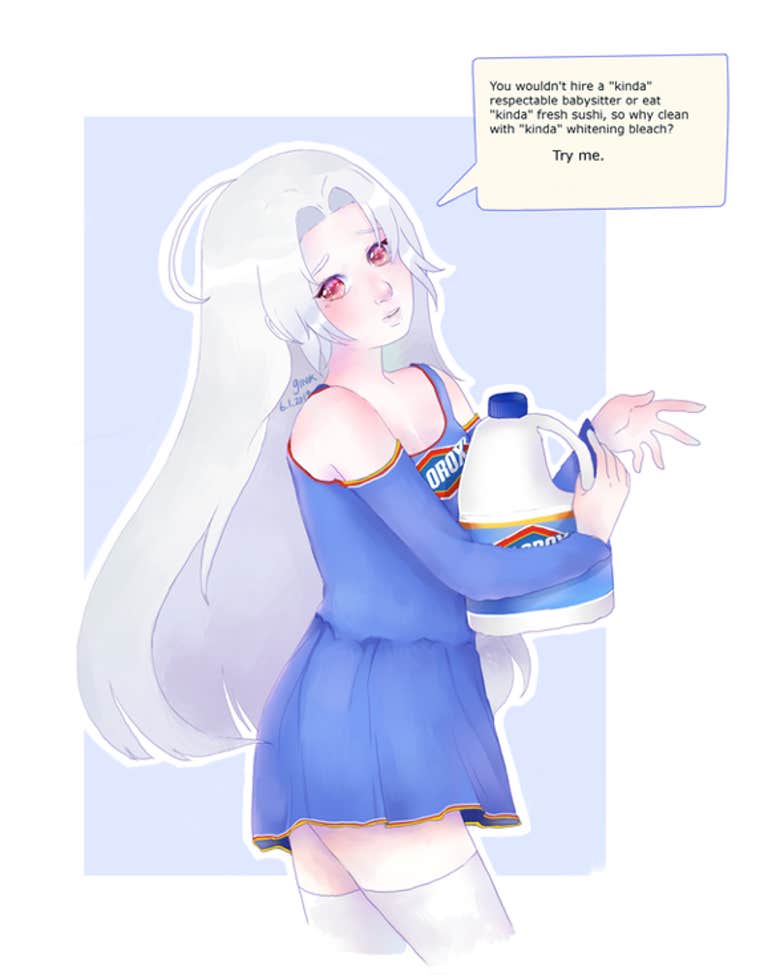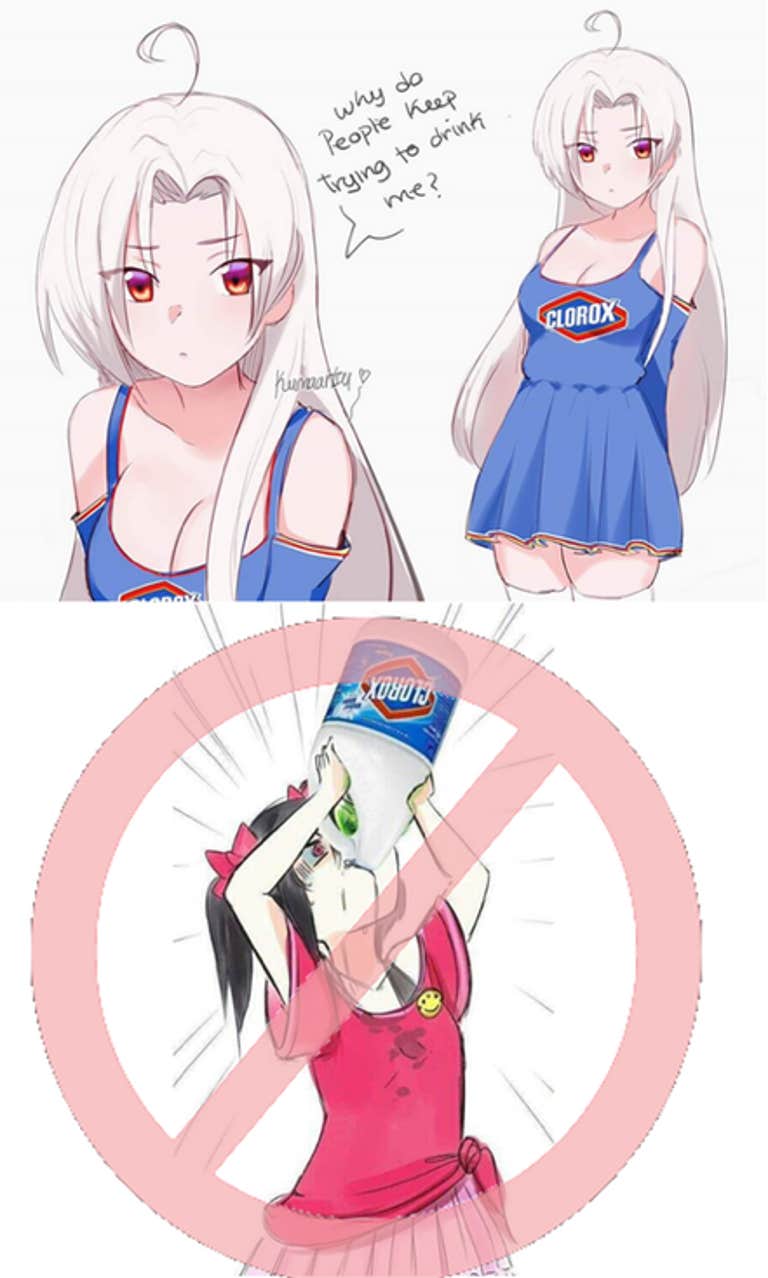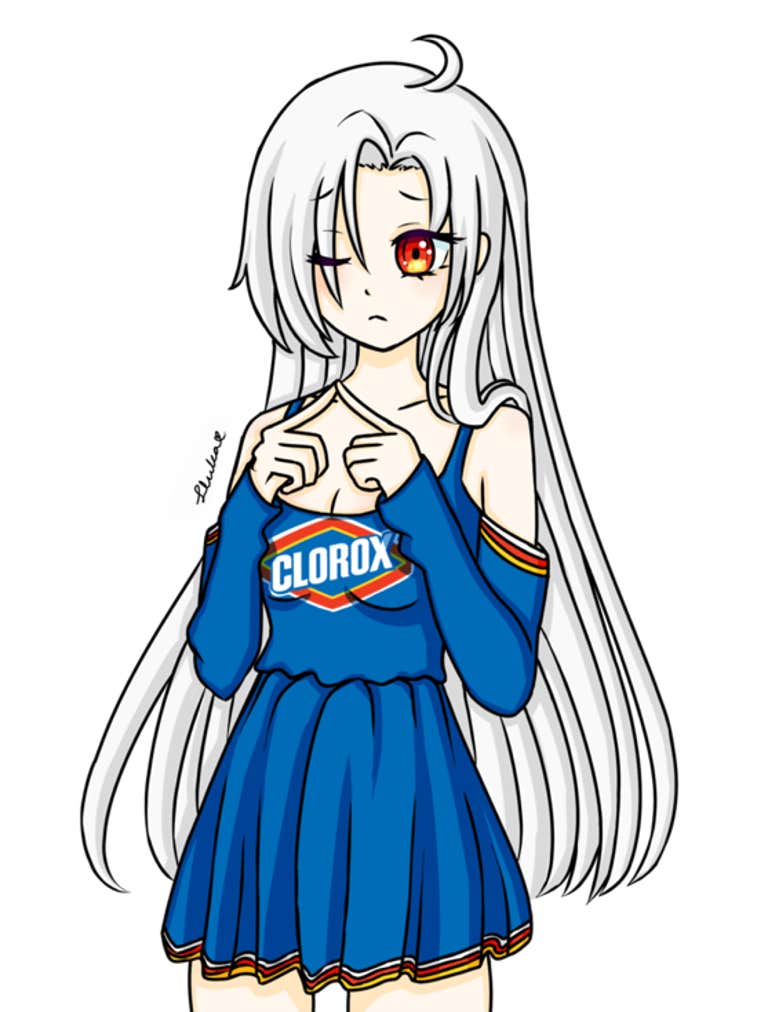 Oh, and if you were wondering whether there's a Tide-pod-chan, given the popularity of the "eating Tide Pods" meme… there is. Some people are "shipping" her and Clorox-chan—or maybe they're just friends?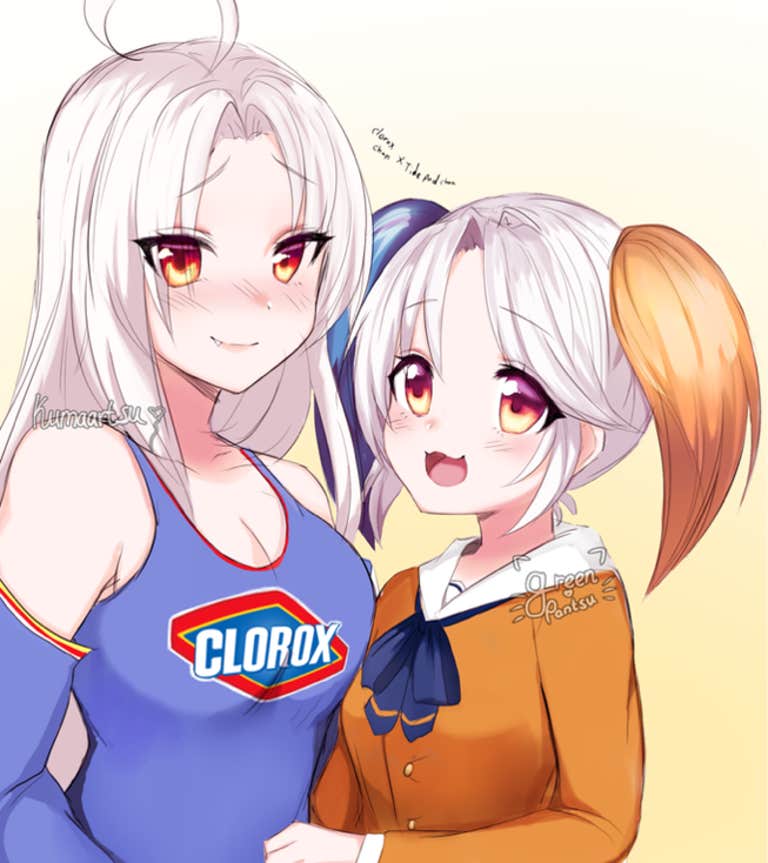 Clorox-chan hasn't become the total subreddit-devouring force that Earth-chan was, but she's certainly a character to watch. Just not one to drink.