For such a serious movie, Oppenheimer has inspired a surprising volume of memes. And no, we're not just talking about Barbenheimer.
Exploring the invention of the nuclear bomb, Oppenheimer is three hours long, features a dense cast of obscure historical figures, and is partially depicted in black-and-white.
Without any further context, that sounds like an odd choice for a blockbuster hit. But thanks to Christopher Nolan's unique place in Hollywood (and, yes, the Barbenheimer phenomenon), Oppenheimer is an inescapable part of 2023 pop culture. Hence all the memes.
Oppenheimer memes
If anything, Oppenheimer's dark subject matter may actually be a feature, not a bug. Gallows humor can be a powerful source of inspiration. Case in point: covid memes, or the morbid Grimace Shake trend. In Oppenheimer's case, it comes through in stuff like, well… this:
1) Smiling Oppenheimer meme
One of the film's most iconic images consists of Cillian Murphy looking grimly into the camera. This screenshot was perfect for face app edits, leading to a smiling Oppenheimer meme where people imagined what he'd look like "if he invented something fun."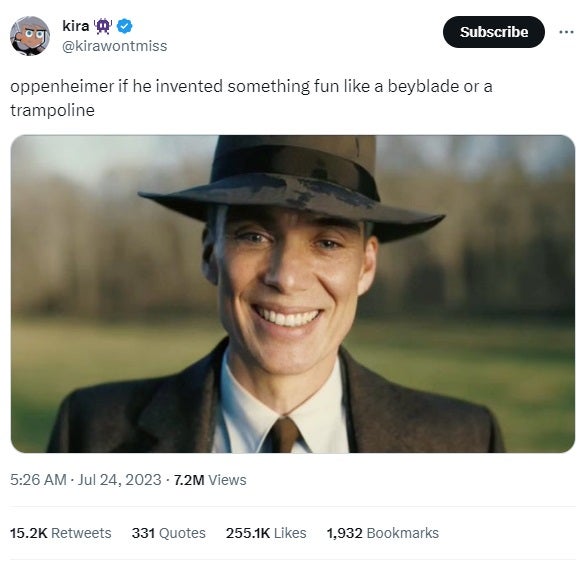 2) Oppenheimer being yelled at meme
Meanwhile one of the film's most intense scenes inspired this reaction meme:
3) 'Can You Hear The Music' Oppenheimer meme
And on TikTok, people took inspiration from a track on the Oppenheimer score. Composed by Ludwig Göransson, this music provided the soundtrack for a ton of weirdly relatable reaction fancams:
4) 'Are you telling me…' meme
People also love to remix one of Matt Damon's biggest scenes, where he asks Oppenheimer, "Are you saying that there's a chance that when we push that button… we destroy the world?"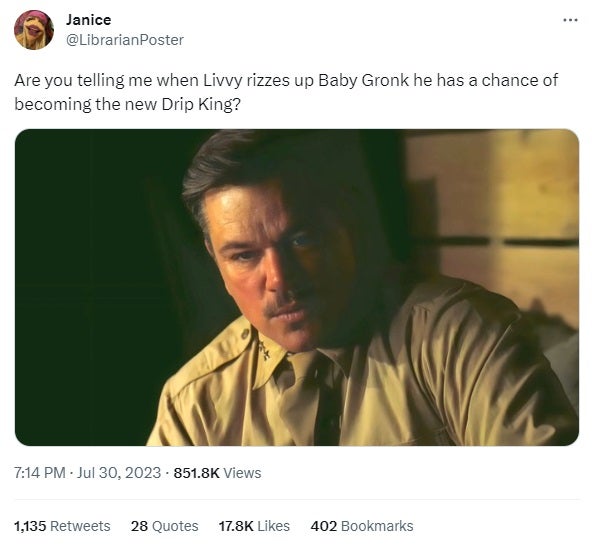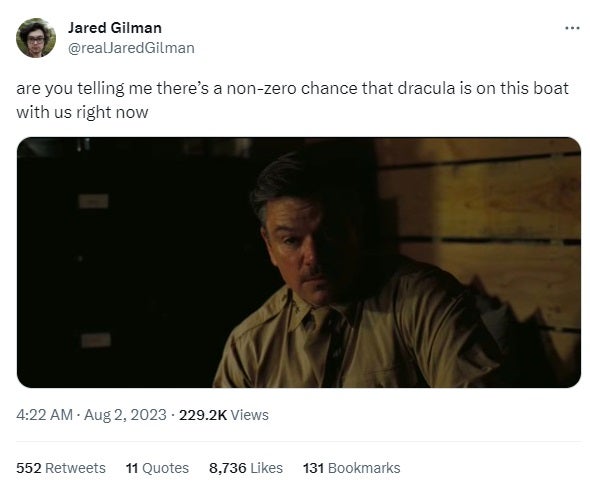 5) Christopher Nolan detonates a real nuclear bomb
Long before the movie came out, it was already potent meme-fodder. During a press tour that heavily emphasized Oppenheimer's use of practical effects over CGI, people began to joke that Christopher Nolan detonated a real nuclear bomb on camera. The ultimate sign of artistic authenticity. (The meme below is actually a scene from Nope.)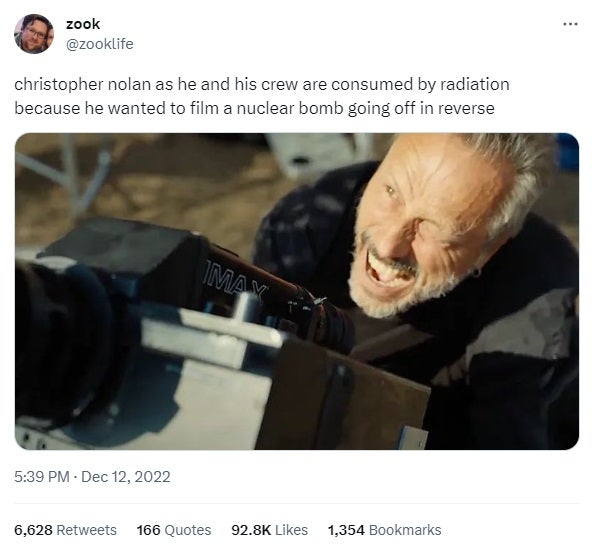 6) Oppenheimer front-row seats
Of course, when the movie actually came out, everyone was talking about how mindblowing it was to experience on the big screen. However, some people had questions about what it's like to view from the front row of an IMAX theater.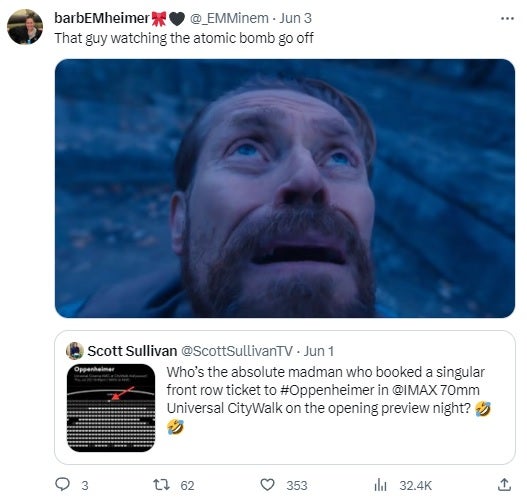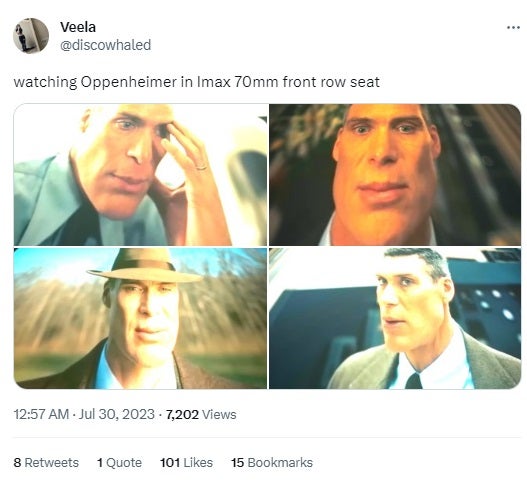 7) Oppenheimer sex scenes
When the news broke that Oppenheimer included sex scenes and "prolonged" nudity from Florence Pugh and Cillian Murphy, people were pretty surprised. After all, Nolan is not exactly known as a sexy director.
Over on FilmTok however, the nude Oppenheimer revelations quickly inspired jokes about seeing the movie in IMAX for maximum visual quality.
8) Florence Pugh's CGI dress
However, some people didn't get to see those nude scenes. In certain countries, Florence Pugh's body was censored using a black CGI dress, leading people to joke about Christopher Nolan's potential reaction to censors messing with his artistic vision.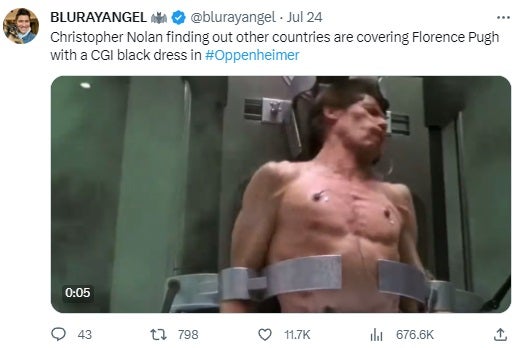 We crawl the web so you don't have to.
Sign up for the Daily Dot newsletter to get the best and worst of the internet in your inbox every day.