Even if you haven't watched The Mandalorian yet, you've probably seen memes and GIFs of its breakout character, who for lack of an actual name, fans have dubbed Baby Yoda.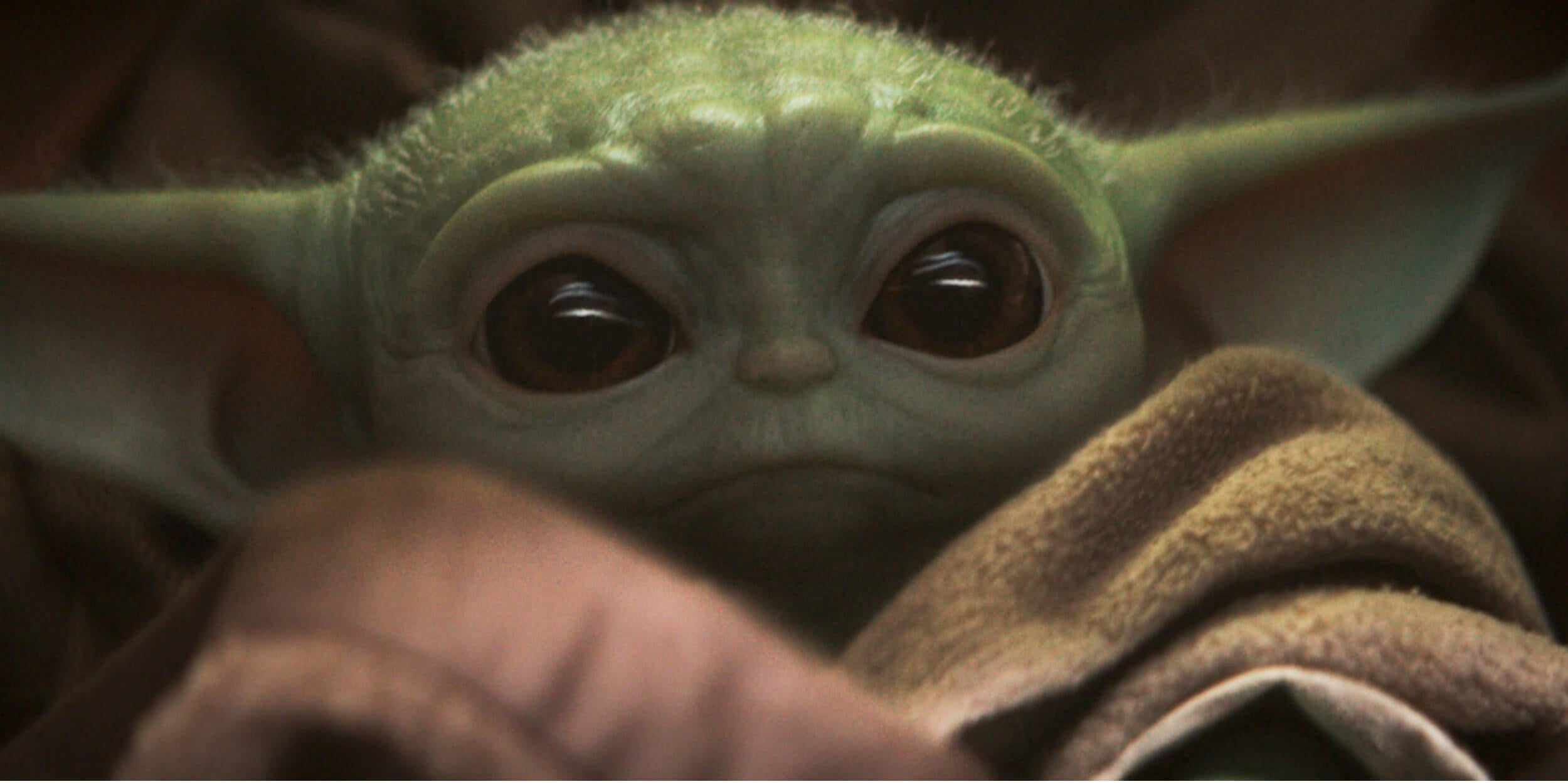 The adorable 50-year-old tyke has captured the zeitgeist like nothing else at the moment and might have slid in under the wire to become the biggest meme of 2019. It's almost as if the 70-billion-dollar media conglomerate who created the creature knew what they were doing.
Now a specific variation of the meme has taken the internet by storm. In the latest episode of the show, "Baby Yoda" is shown loudly slurping bone broth while watching his caretaker in a fight with Cara Dune (Gina Carano).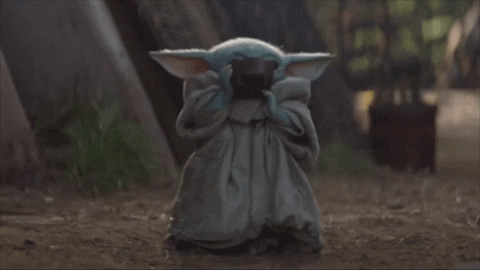 It is, in all honesty, cute AF. And naturally, the image of Baby Yoda with his soup bowl became a meme.
It do be like that from dankmemes
Me when watching relatives fight during Thanksgiving. from TheMandalorianTV
tfw it's finally cozy szn pic.twitter.com/RNpceHmly1

— Rachel Heine (@RachelHeine) November 30, 2019
https://twitter.com/internetalena/status/1200886754791903233
Me in the corner watching my family argue pic.twitter.com/xMcVmI7Np2

— lance (@exoholland) November 30, 2019
"Don't disturb me while I'm watching my stories" pic.twitter.com/PqmI5M4Awu

— sam greisman (@SAMGREIS) November 30, 2019
If I had one word of advice baby yoda it would be to watch out for those seagulls! https://t.co/JkJHbnGdi4

— Gillian Anderson (@GillianA) December 1, 2019
And people couldn't help but notice that the image is the perfect replacement for another popular meme. A meme from way back in 2014 that featured another green puppet sipping a beverage.
"kermit sipping tea" walked so "baby yoda sipping soup" could run pic.twitter.com/WwgIbn00eX

— benji with the good hair (@sevenbenjisins) November 30, 2019
Baby Yoda and his soup is the new sipping tea meme. I've said it. pic.twitter.com/pxPTd8kxEw

— Mando the Bounty Hunter (@AdoptedBabyYoda) November 29, 2019
That's right, we have witnessed the dawn of a new "Tea Lizard". Kermit has been holding down the job for over five years, which is ancient in the meme world.  It's time to let a new meme lord reign supreme. People have already started photoshopping the Lipton teacup in to replace the broth bowl.
This is the new meme to replace kermits tea sipping meme.
retweet to spread awareness. pic.twitter.com/ipOzhNbeFC

— Malzar (@VoiceOfMalzar) November 30, 2019
But Kermit isn't the only one get ousted. There can be only one baby in a family at a time. So just like when your little brother was born, the new kid is taking over the "cute" spot in the social hierarchy.
Baby Yoda it is from memes
i would use baby groot as fire wood to keep baby yoda warm https://t.co/0e3Vn6BfCq

— matt rorabeck (@mattrorabeck) November 30, 2019
Although maybe it doesn't have to be like that?
https://twitter.com/cooljulian5/status/1195839774898212865
Although if it does come down to fight, there is a very clear winner: The company that owns both characters, not to mention Kermit and the rest of the Muppets.
The Force might be the invisible energy that controls the galaxy, but the Walt Disney Company is firmly in control of pop culture.
READ MORE:
---
I watched the first 6 'Star Wars' films for the first time, in one sitting:
---