Cinemagram, the creative iPhone app that allows people to seamlessly turn videos into smooth GIF animations, is finally getting the celebrity treatment.
Since its launch in February, the application has registered more than 5 million downloads, AllThingsD reported. Cinemagram has also become a haven for artists, like Brazil's Bruno Stecanella, who capitalize on Cinemagram's ease of use and bustling social network to create surreal, moving scenes to the tune of more than 7,000 comments and likes.
Cinemagram collects more than 100,000 animations a day and is powered by about 300 Amazon servers. Its active user rate grows at about 10 to 15 percent a day, largely thanks to a growing number of celebrities who have started using the app.
Here's a list of the top stars powering the platform's popularity.
1) Coco Rocha (@cocorocha)
Coco Rocha may be a giant in the fashion world, but on Cinemagram she's just your average girl. Since joining the community in February, Rocha's GIFs have provided fans with an intimate look into the life of a top model. Animations of her dancing in the subway or just lounging on the couch have collected more than 150 likes combined. Rocha has stepped up her GIF game in the last two weeks, posting beautiful animations of her striking a pose and goofing off in a pile of money.
2) Adrian Grenier (@adriangrenier)
Whether it's a scene of dogs hanging out on a stoop or a woman having her dress blown gently in the wind, Entourage actor Adrian Grenier has turned the seemingly mundane into stunning GIFs. Photographer Emily Caldwell and actor Kid Cudi have also been featured in his animations.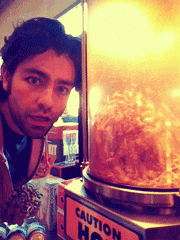 Unlike many celebrities who use Cinemagram to capture themselves doing ordinary things, Grammy Award-winning singer Juanes is the closest any has come to being a true GIF artist. The Colombian musician has a penchant for capturing life's simplest moments, like a candle flickering on a table. One of his most popular GIFs features a bucket endlessly pouring water into a pool.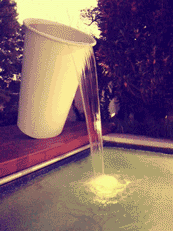 4) Justine Ezarik (@ijustine)
On YouTube, Justine Ezarik is a quirky Internet personality who uses expressive hand gestures and funny faces to discuss topics like cops and hotel rooms. It's more of the same on Cinemagram for Ezarik, whose literal jaw-dropping GIFs and creepy eyelash-fluttering animations have collected more than 200 likes combined.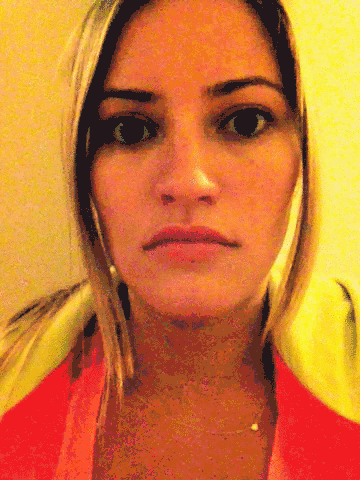 5) Fred Durst (@freddurst)
During the late-1990s, Limp Bizkit was doing it all for the nookie. Today, the band is much older, and frontman Fred Durst has traded his red baseball cap for a life of leisure exhibited on Cinemagram. His feed is filled with animations of puffy pooches and friends hanging out on the porch. But some things just don't change.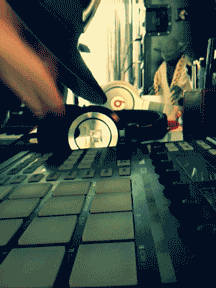 6) Javale McGee (@JaValeMcGee34)
It's safe to say Denver Nuggets forward Javale McGee is a Cinemagram addict. The 24-year-old Flint, Mich., native has turned almost every moment imaginable into an animation–from a chef cooking up dinner to an unopened bag of Skittles.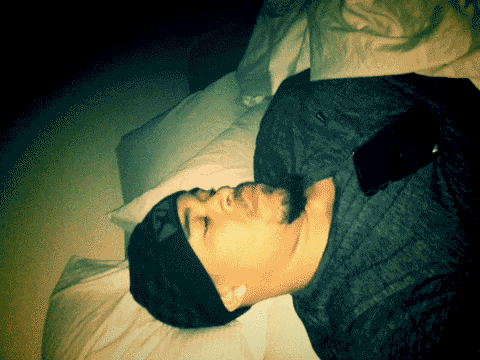 7) Ne-Yo (@neyocompound)
R&B sensation Ne-Yo is a recent Cinemagram adapter, but thanks to his 2.4 million Twitter followers, his first and only animation has made a big impact. The GIF captured backstage five days ago has collected 345 likes.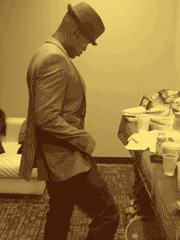 8) Christina Milian (@CMilianOfficial)
Singer Christina Milian has come a long way from her days as an actress in a Wendy's commercial. Milian has sold more than 500,000 albums worldwide to date and has recently become a new mom and contributor to NBC's The Voice. Over the last two weeks, she has created two animations of her 2-year-old daughter wearing her Halloween costume. They have collected more than 400 likes combined.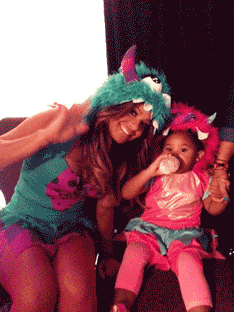 9) Tommy Lee (@MrTommyLand)
Legendary rocker Tommy Lee has been sadfully absent from Cinemagram for the last four months, but his first and only GIF was a hit. It features Motley Crue guitarist Mick Mars having his head ripped off by Lee. The effect is created using Cinemagrams versatile brush feature.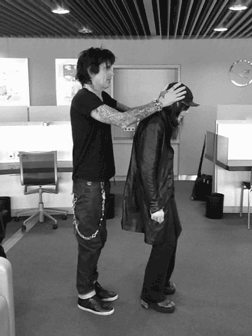 Photo via Coco Rocha's Twitter