There's a social network for everyone.
If you're an indie music fan, you can download away at Daytrotter. If you're passionate about photography, Flickr hosts endless slideshows. And if you're a Lady Gaga fan, you can put your paws up with Little Monsters.
Now one iPhone GIF application is poised to become the leading social network for animation addicts.
Cinemagram is a popular application from Montreal-based Factyle, which has given ordinary people the ability to create stylized-GIFs. The apps intuitive interface allows users to take mundane scenes like a fan blowing into works of art popularized by cinemagraph. (Need more proof? Look at what the Daily Dot's Editor-in-Chief Nicholas White made one afternoon.)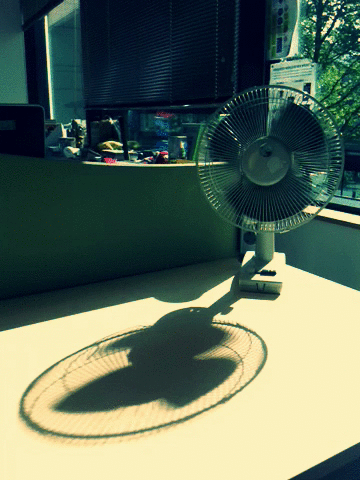 Aside from the app's GIF-creating ability, it's been the social-media upgrades CEO Temo Chalisani and his team of three have made that really took the app to the next level. Since late April, users have had the the ability follow other GIF creators, comment on each other's art, and find friends using other social networks like Facebook.
"We always thought that seeing and sharing others' creations was a critical element to Cinemagram," community manager Nikoo Asadi told the Daily Dot.
"I honestly believe that we have one of the most creative communities on the planet. Cinemagrams are an entirely new medium that are different from photos and videos. They're a new fun way for people to express themselves."
The application has been downloaded by "hundreds of thousands" of people who create more than 100,000 animations a day, Asadi said.
A handful of those GIFs have been made by Brazilian artist Bruno Stecanella, who has used the app to distort reality to the tune of more than 7,000 comments and likes. But with users like Stecanella spread all around the world—particularly in China and Brazil—with differing ideas on appropriate, controversy is soon to follow.
Late last month, Cinemagram was removed from Apple's App store because of inappropriate content created using it. The app has since returned and is now dedicated to keeping content safe for work and the community engaged. That talks falls directly on And the man in charge on Asadi.
"I am the link between our online and offline community.  And last but not least, since we are a small team I get to wear several hats and dabble in marketing, legal, human resources, product development. My job never gets boring."
According to a report from VentureBeat, the company is in the process of raising about $1 million in funding. In the meantime, Asadi is excited to see how users interact with it.
"The most fascinating thing about the Cinemagram community is the explosion in creativity around this app," he said.
"People are creating and sharing cines that we did not even dream about when we conceived the application. Our users' incredible creativity is an inspiration to us every single day we come to work."
GIF created by Fernando Alfonso III