For some reason, 4chan really has a thing for Justin Bieber. The Internet pranksters have targeted the singer and his teenage fans in four Twitter pranks over the past year, creating fake accounts and Photoshopped images to try to get girls to slit their wrists and flash their breasts. Now, following Bieber's arrest, 4chan's imageboard /b/ wants teens to get arrested in solidarity.
News of the singer's drag-racing DUI gave the media a terrible case of Bieber fever. The amount of attention paid to Biebergate was so absurd, /b/ had to join in. The plot: #Cuffs4Bieber.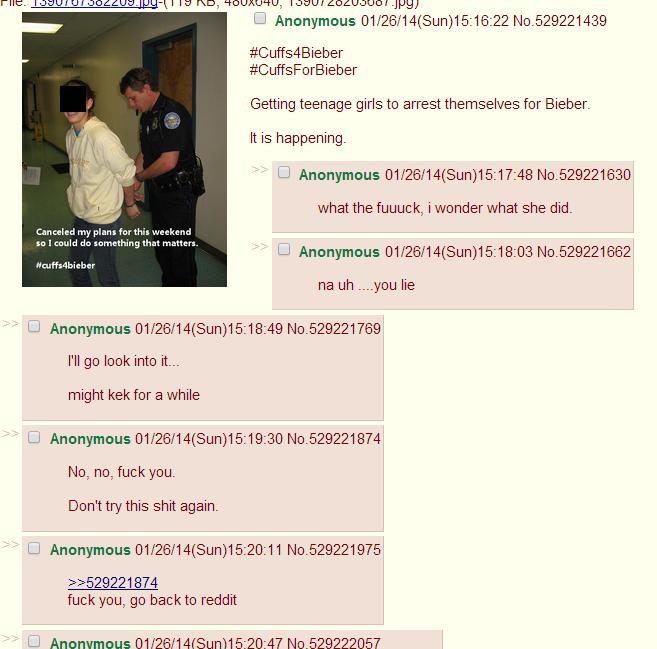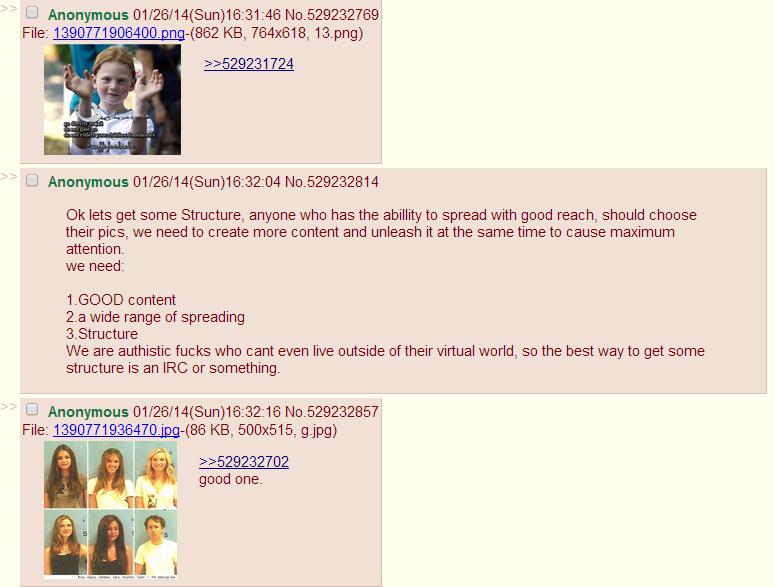 Using the hashtag, /b/ users encouraged the community to share the following random images of teenagers getting arrested on Twitter.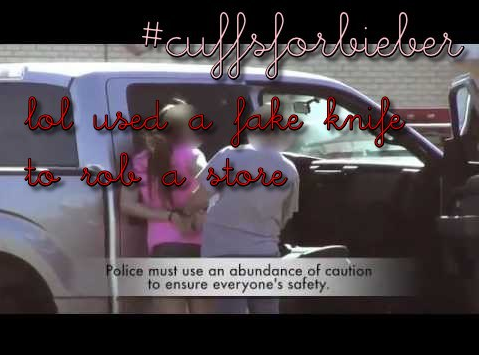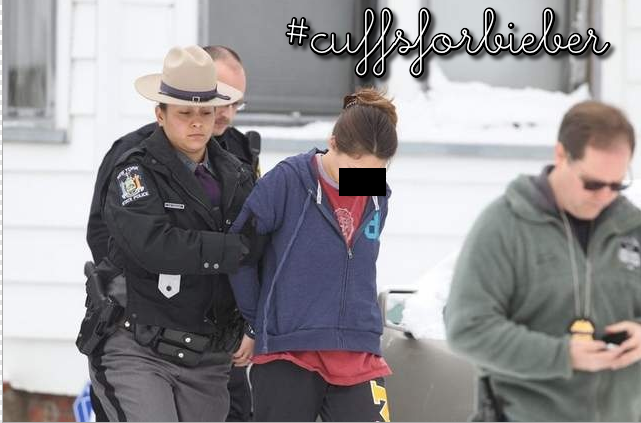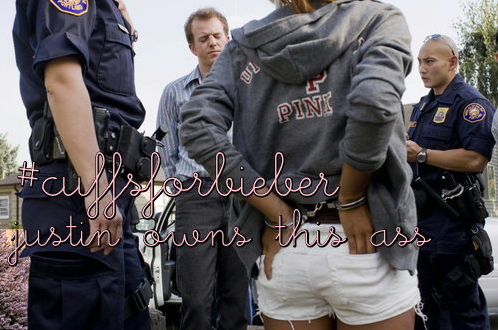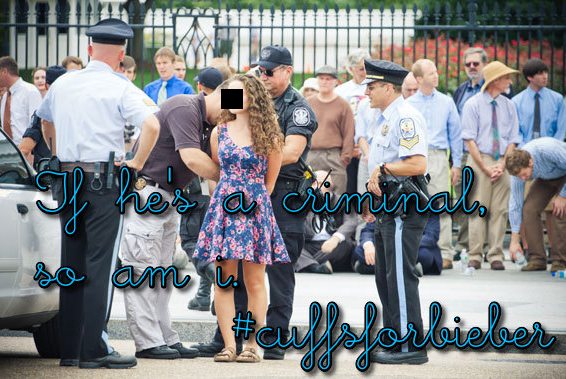 Over the past 48 hours, both hashtags have been mentioned on Twitter about 1,000 times combined. In other words, it was kind of a failure. 
They should have focused on just one prank. While #CuffsForBieber was trying to get off the ground, other /b/ users were busy attempting to convince Beliebers to starve themselves (#StarvingBieber) and kill themselves (#EndBieber). 
"@ViiBieber_: Please help. Justin got no food in prison, and was forced to remove tweets by the authorities. #StarvingBelieber"

— Never Leaving Justin (@imabelieber2266) January 26, 2014
#starvingbelieber I'm sorry but what is this? I hope no one gets sick or anything.

— i love him (@biebersabrina35) January 26, 2014
Another hashtag, #BoycottBiebs, has begun to spread rumors that child pornography was found in one of the singer's cars during the arrest. Users mocked up this fake Yahoo News article to help spread the rumor:
Another reason why all of these pranks failed is because of Bieber himself. When /b/ tried to convince his fans to slit their wrists over a photograph allegedly showing him smoking marijuana in Jan. 2013, Bieber was still a squeaky clean teenage heartthrob who could do no wrong. This helped propel #cutforbieber to the top of Twitter's trending topics list.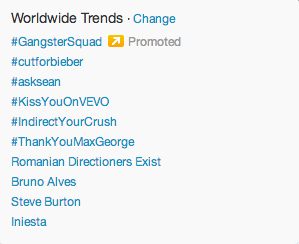 Of course, the Bieber we've come to know is a tattooed, strip-club-frequenting wild child.
Illustration by Jason Reed