Many early adopters of the Nintendo Switch already own The Legend of Zelda: Breath of the Wild. But Nintendo knows it's going to sell a lot of new Switches over the holiday season—and each buyer is a new potential customer for this year's excellent new Zelda game. To help convince them, Nintendo is gearing up to release a new Explorer's Edition of the game. Here's everything that comes in the package.
The Legend of Zelda: Breath of the Wild Explorer's Edition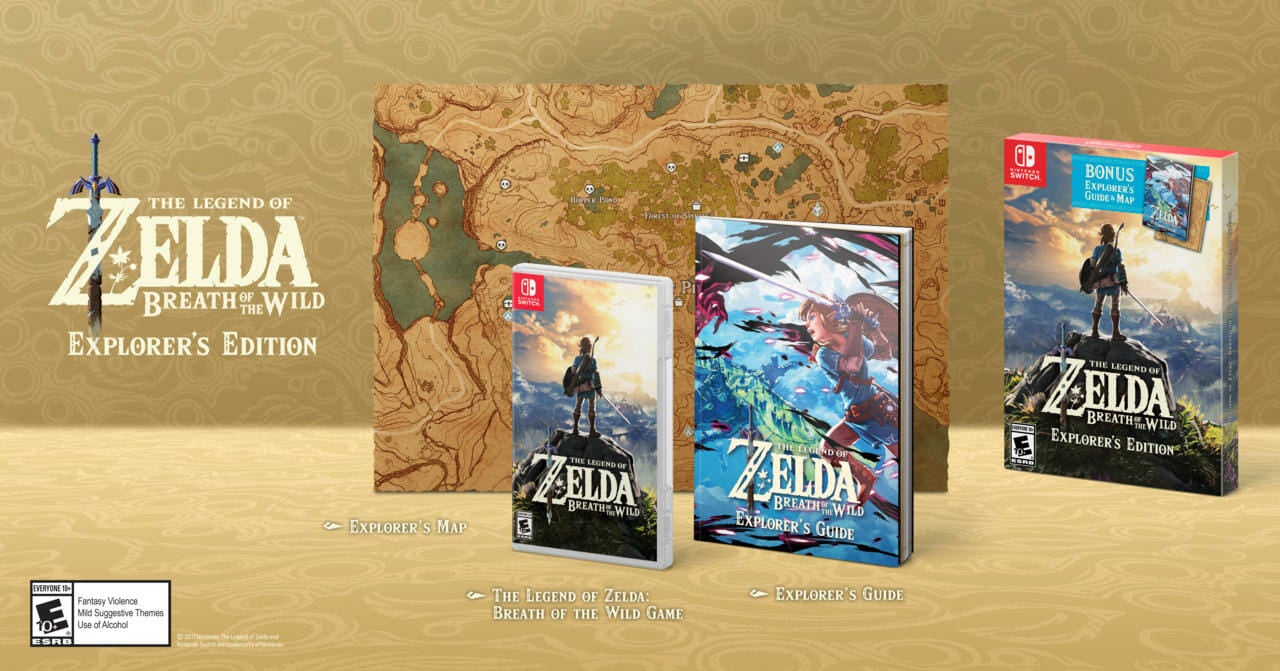 In addition to the core game, the Explorer's Edition packs a 100-page guide book with advice on how to get started. It also comes with a two-sided map to help you get your bearings in the game's massive open-world version of Hyrule.
Unfortunately, the Explorer's Edition doesn't come with any extra in-game content. Players can buy a separate $20 season pass that includes two additional packs of content. One of these is already available. Nintendo promises the other one will launch later this year, but hasn't offered an official date.
The Legend of Zelda: Breath of the Wild Explorer's Edition is set to release on Nov. 24, which just so happens to be Black Friday. Coincidence? Not a chance.
Even beyond the Explorer's Edition, Zelda fans will be well served this month. Releasing on Nov. 10 are four new Zelda Amiibo figurines you can scan to get in-game bonuses. And if you're not ready to pull the trigger on a Switch yet, you may be interested in the new "Link green" Nintendo 2DS. It comes bundled with The Legend of Zelda: Ocarina of Time 3D, a remake of the Nintendo 64 classic. That bundle will be available Nov. 24.