Update 6:42am, Oct. 11: Swinton confirmed that yes, she's also playing an old man in this film, according to the New York Times. The horror film hits theaters Oct. 26.
…
Directed by Call Me By Your Name's Luca Guadagnino, Suspiria is one of the most anticipated horror movies of the year. Set in a dance school in Berlin, it's a "reimagining" of the cult 1977 movie by Dario Argento. It stars Dakota Johnson, Tilda Swinton, and Chloë Grace Moretz, and after seeing the latest trailer, many people suspect that Swinton is playing two roles: The sinister dance instructor Madame Blanc, and (secretly) a psychologist named Dr. Jozef Klemperer.
Klemperer is supposedly played by Lutz Ebersdorf, an 82-year-old German man with (somewhat suspiciously) no other IMDb credits. What he does have is an elaborate biography, beginning with his family fleeing Nazi Germany in 1938, followed by a career in experimental theater and psychoanalysis.
As with Star Trek: Discovery's fake actor Javid Iqbal last year, there's a very plausible conspiracy theory that Ebersdorf is actually Swinton in old-age makeup. You can see for yourself in Suspiria's latest trailer, which sells Ebersdorf as a wholly convincing elderly man… with a suspicious hint of Swinton around the mouth.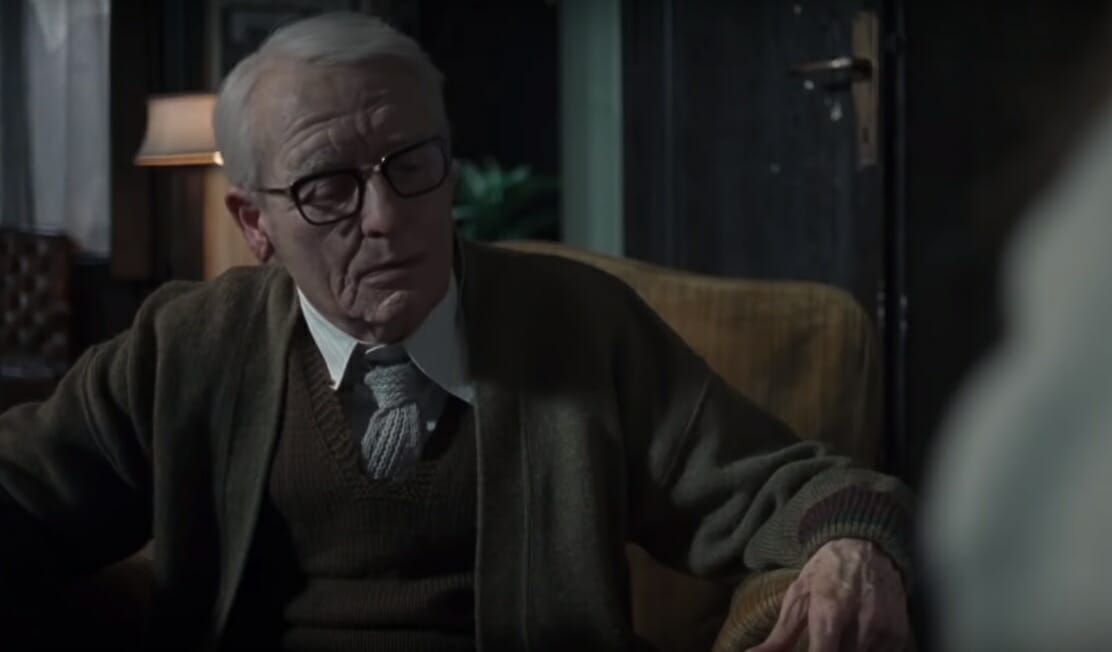 This theory first began to germinate while Suspiria was still filming, when a leaked set photo of Ebersdorf was described as Tilda Swinton in prosthetic makeup. Responding to the rumor, director Luca Guadagnino described it as "fake news," telling Yahoo, "They made a picture of my actor Lutz Ebersdorf and they claimed it was Tilda in make-up." Well, he would deny it, wouldn't he? More recently, Suspiria's casting director told Indiewire that Ebersdorf is a real psychoanalyst. He allegedly wants to avoid the spotlight and was cast because Guadagnino wanted an authentic, non-professional performer in the role.
You can't deny this situation would be a very Swinton move. Her career already spans a wide spectrum of genders and ages, having played a 90-something woman, a genderless angel, Virginia Woolf's Orlando, and a selection of ancient witches, sorcerers, and vampires. She's also no stranger to prosthetic makeup, as per her roles in Snowpiercer and The Grand Budapest Hotel.
Swinton and Guadagnino are longtime collaborators, having worked together before on A Bigger Splash and the Italian-language I Am Love—both highly recommended if you recently discovered Guadagnino via Call Me By Your Name. It's easy to imagine them coming up with this ruse for Suspiria, and it almost feels like a spoiler to discuss it before the movie comes out. But how can one resist such a tempting mystery? Knowing the people involved, there's a good chance the Ebersdorf/Swinton disguise doesn't even have any bearing on the plot but is just another layer of atmosphere in a sumptuously stylized movie.
Suspiria comes out on Nov. 2.