When Paul Verhoeven's Starship Troopers first exploded on the scene in the summer of 1997, it was met with a swarm of disdain from critics and audiences. It was considered over-the-top, crazy, and even downright ridiculous. Over the years, perception has shifted on the sci-fi action film, squashing those critics like a bug.
And no film does bug-squashing better than Starship Troopers. Starring then-unknown Casper Van Dein (Sleepy Hollow) and Neil Patrick Harris (How I Married Your Mother), Starship Troopers is a no-holds-barred, rock 'em sock 'em adventure story that knows exactly what kind of movie it is.
The film is littered with flashy but self-aware propaganda about war, visual effects that still hold up to this day, and an incredibly sufficient amount of splatted alien insect guts. As the film celebrates its 20th anniversary this year, let's take a look at nine intergalactic facts about your favorite Casper Van Dein movie.
13 Starship Troopers facts you need to know

1) The film is much different than the book
Starship Troopers was first released as a pro-war, science-fiction adventure novel in 1959 by writer Robert Heinlein. The story is almost identical to the film: Juan "Johnnie" Rico rises through the ranks of the Mobile Infantry as he battles giant bugs on the alien planet Klendathu.
While the film is more action-oriented, the book is filled with lengthy classroom lectures about the virtues of conflict and transforming men into vicious soldiers, ready to die at a moment's notice for the cause. In that sense, the book advocates in favor of war. The film, meanwhile, is an outright satire that criticizes such blind, jingoistic militarism, complete with fascist propaganda promos. That's because the film's writer, Ed Neumeier, couldn't stand the book's preachy overtones, and instead decided to tell a very self-aware story about the dire consequences of war instead.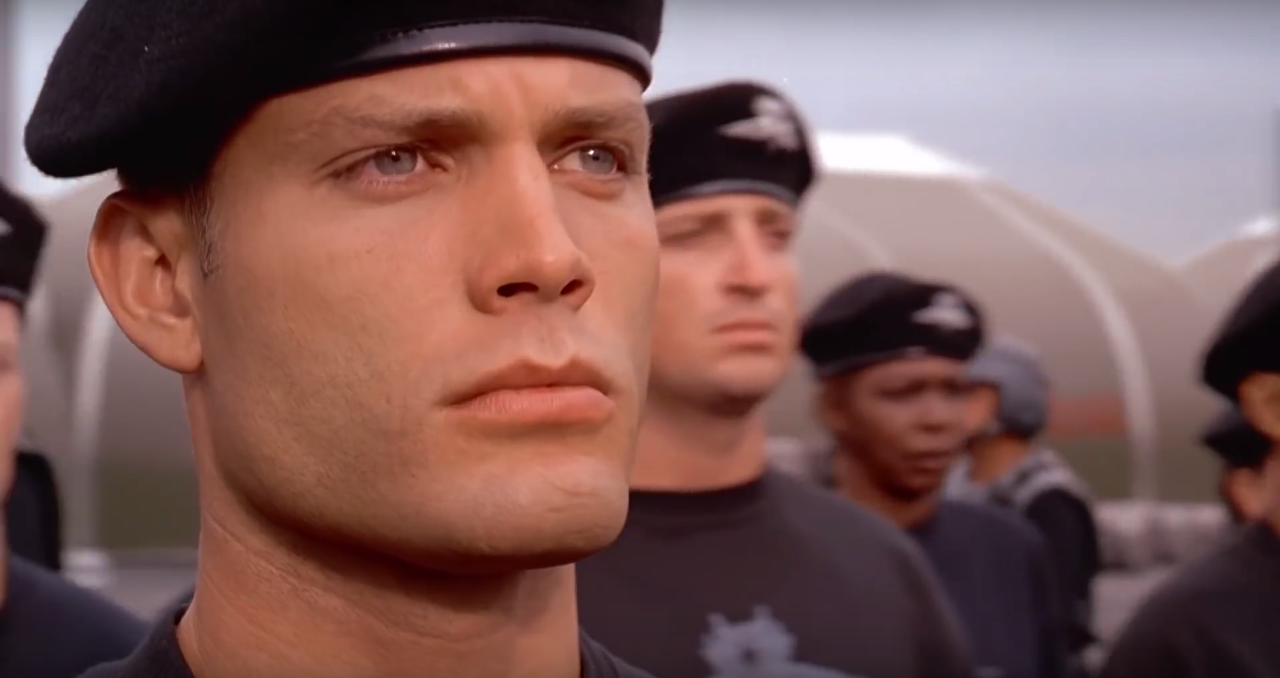 2) The film's director hated the book
Paul Verhoeven is no stranger to extreme depictions of sex and violence. He has made a career out of shocking and provoking audiences with the films like RoboCop, Total Recall, and Basic Instinct. When it came to Starship Troopers, Verhoeven thought it would be prudent to read the book. He couldn't even finish it.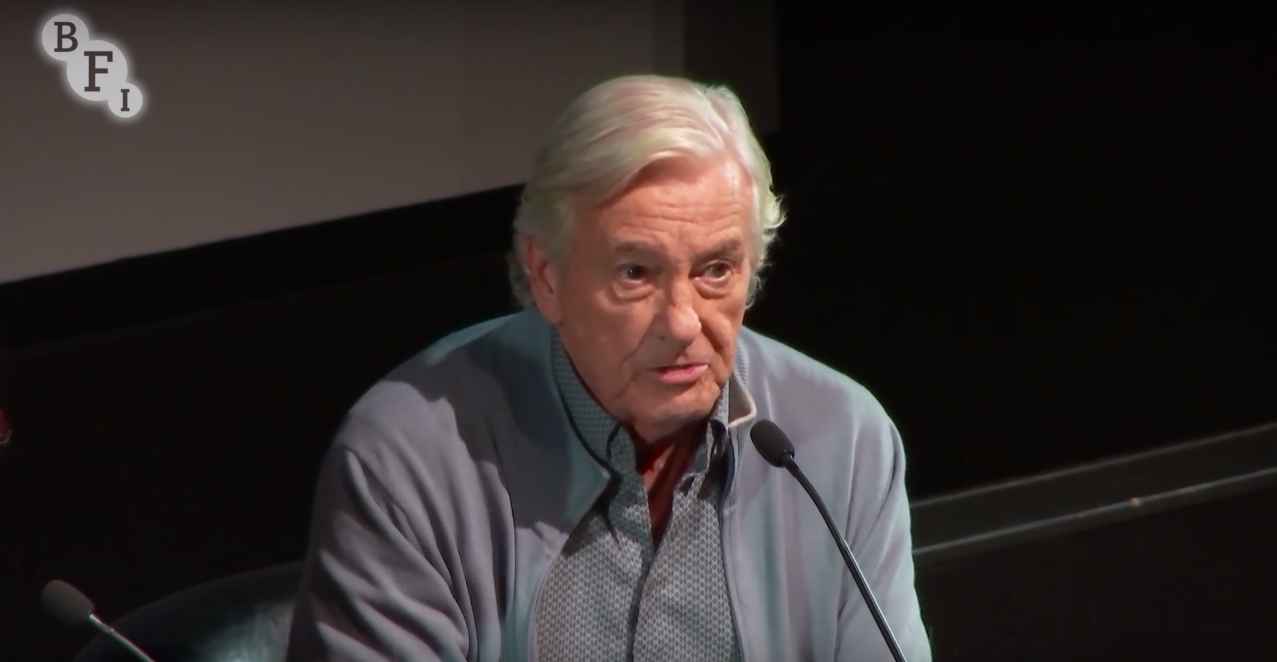 Verhoeven said in a 2012 interview for Empire that he only read a couple chapters before giving it up. He then asked Neumeier to tell him the rest of the book's story. Verhoeven's distaste for the book made him leery about even doing the film; however, Neumeier had an idea to convince Verhoeven to take the project after all.
3) The film took inspiration from real-life fascism 
Neumeier, the film's writer, knew Heinlein's preachy text would be a hard sell on film, but he had a clever plan. He approached Verhoeven about changing the entire nature of the story. After hearing Neumeier's pitch to take out the film's literal pro-war message for one dripping in self-parody, Verhoeven agreed.
It makes sense: Verhoeven grew up in the Nazi-occupied Netherlands, so the appeal of doing an anti-war movie influenced by the Third Reich intrigued him a great deal. You can even see the influences in the film's costuming. The wardrobes for many of the soldiers mirror Nazi uniforms.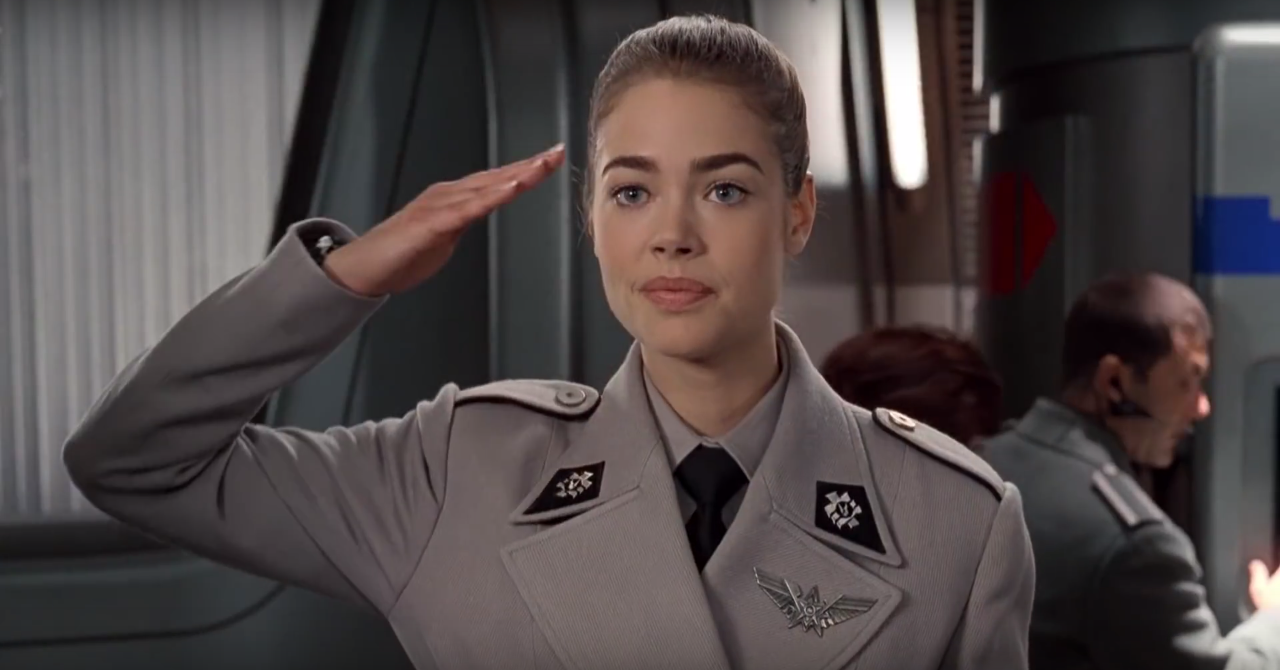 4) Starship Troopers has a  Jurassic Park connection
You may not know the name Phil Tippett, but chances are you have seen his work. Tippett is a renowned visual effects supervisor who has worked on such classics as Star Wars, Jurassic Park, and RoboCop. Verhoeven tapped him early on to create the visual effects for Starship Troopers, mixing digital and practical effects for the film.
Most of the actual bugs were brought to life with computer-generated graphics. Tippett and his team created the unique movements of the bugs, and digitally scanned them for reference. This was before modern motion capture, and one could argue Tippett's team used a proto version of the technique for the film.
Most of the starships themselves were also computer generated, but for close-ups, Tippett created models of the ships. The shot of the starship Rodger Young splitting in half was filmed as a model and then augmented digitally. In effect, it was a seamless blend of practical and digital effects. 
5) The cast has a lot of Beverly Hills 90210 alums
Casper Van Dien, Dina Meyer, and Patrick Muldoon all appeared in the popular '90s television show Beverly Hills 90210. Back in 1997, plucking actors from well-known TV shows and putting them in blockbuster films wasn't an uncommon practice. Friends star Matt LeBlanc would get cast in Lost in Space just a year later—not that it helped his career. 
Starship Troopers was also somewhat of a Total Recall reunion as well. Michael Ironside, Marshall Bell, and Dean Norris all made appearances in both movies. 
6) The actors had a particular demand for the infamous shower scene
At the time, the film's co-ed shower scene featuring male and female trainees was still titillating and even a little surprising for movie audiences. It's a scene that casually but bluntly circumvents any gender stereotypes, showcasing the characters as equals. It was a scene not commonly found in many blockbusters at the time, or even today. According to Verhoeven, the cast demanded that he and cinematographer Jost Vacano were also nude, or else they wouldn't do the scene at all. Without missing a beat, Verhoeven had no problem agreeing to the request. "My cinematographer was born in a nudist colony, and I have no problem with taking my clothes off," he said.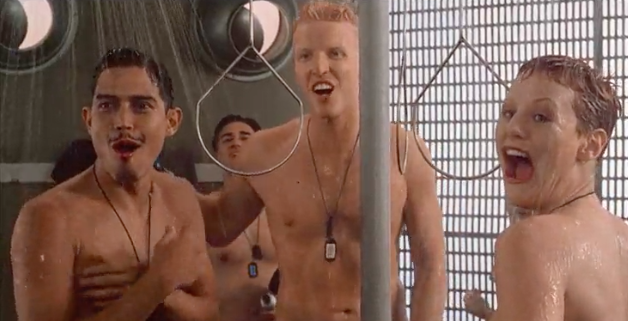 7) Studio executives were definitely not in on the joke 
Verhoeven knew exactly the kind of movie he was trying to make. The executives at Sony Pictures, the company financing the $105 million movie, did not. "All the satire was in the script from the beginning, but they might not have been really aware of it, or had read it precisely," Verhoeven said in a 2007 interview with the A.V. Club.
The late '90s were a tumultuous time for Sony Pictures that saw a revolving door of executives while the film was in production. "By the time one of them might have understood what movie I was going to make, he was already gone," Verhoeven said. 
8) Stand-ins were used for the CGI bugs
Paul Verhoeven is known to be a very proactive director. He will do anything to get a shot, including literally standing-in for giant, deadly insects. The actors had little to work with when it came to interacting with the alien bugs that never actually appeared on set, so Verhoeven took matters into his own hands. He would often go to great lengths to describe what the bugs were doing so the actors had an idea of what to act against. Clancy Brown, who played Sergeant Zim, remembered one time Verhoeven would be "jumping up and down with a bullhorn going, 'I'm a big fucking bug! I'll kill you!'"
When Verhoeven wasn't doing his best A Bug's Life impression, the production team used a poles and other makeshift items to give the actors something to look at and work against. The digital bugs were added later in post-production. 
9) You could see a Starship Troopers reboot on television 
If you can't get enough Starship Troopers in your life, don't worry. The quest to rid the galaxy of giant, explosive insects doesn't stop with the original, or the spin-offs (none of which involved Verhoeven, though Van Dein appeared in Starship Troopers 3).
Most recently Goosebumps and Fast & Furious producer Neal Moritz talked about the possibility of bringing Starship Troopers to the small screen. "We're developing it. We've actually been talking about either doing it as a feature or doing it as a television show," he said. "So, we'll see." There's been very little talk since, so it is not certain whether or not plans have been abandoned. (A more faithful cinematic version of Heinlein's novel was also once in development, but it was scrapped.)
As of late 2016, Moritz affirmed the project was "still in development," so hope is not lost for those wanting more Johnny Rico in their lives.

READ MORE:

10) It took Starship Troopers years to establish a cult fanbase
When Starship Troopers was first released, it wasn't received well by anyone. However, over time, the film has cut out a special place in the hearts of sci-fi fans. Calum Marsh of The Atlantic calls Starship Troopers "one of the most misunderstood movies ever." Scott Tobias of The AV Club says "Starship Troopers isn't a satire about any specific war, it's a brilliant dissection of how all wars work."
The film found its following via DVD, Blu-ray, and TV reruns. It got so popular that special screenings even popped up at some theaters. It's one of those movies that was bashed and discarded at first, but like the characters in the film, it found a way to slowly but surely stumble into a recovery. Audiences everywhere continue to embrace Starship Troopers, proving that yes… you can win.
11) Dina Meyer's Diz was very different in the novel
In Starship Troopers, Dina Meyer's Diz has an unrequited crush on Casper Van Dien's Rico for a majority of the film. However, Rico is dating Carmen. When Carmen breaks up with Rico, Diz utilizes the opportunity to get close with Rico. It's actually a well-developed love story amidst all the sci-fi chaos, with Diz proving herself to be a soldier just as resourceful and courageous as Rico, if not more so. She earns his respect in the film, and eventually his love.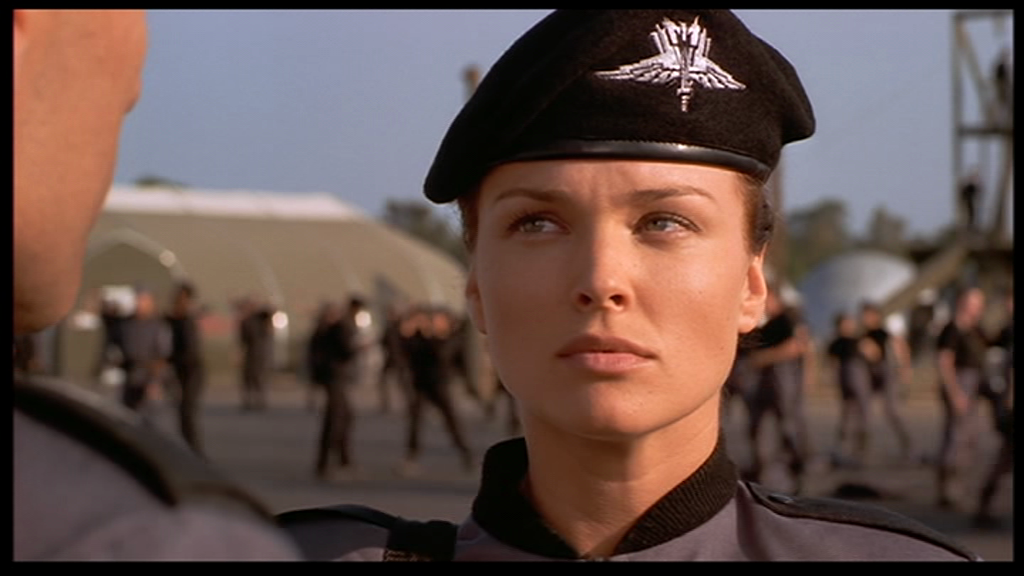 That makes Diz's eventual death all the more tragic. If Verhoeven adhered closer to the novel, however, things might've been very different. In the book, Diz is a man and has no such relationship or feelings for Rico. Maybe if Starship Troopers were made today, Diz could still be a man, but Verhoeven and Neumeier obviously had different plans for the character.
12) Starship Troopers has a Star Wars connection
Starship Troopers has a Jurassic Park connection by sharing visual effects supervisor Phil Tippett, but not many may have realized it also has a Star Wars connection. If you look closely, you can spot the Millennium Falcon on one of the ships from the film.
13) The film reused sets from Total Recall
One of Paul Verhoeven's most well-known films is Total Recall, starring Arnold Schwarzenegger and Sharon Stone. There's been rumors and speculation over time that three of Verhoeven's most popular science-fiction films—such as RoboCop, Total Recall, and Starship Troopers—actually exist in the same universe.
To further this theory, Verhoeven re-used some sets, including walls and interiors, for Starship Troopers to give the film a similar aesthetic. It's possible Verhoeven is just a hoarder, but based on some of his interviews in the past, it could also just be a subtle attempt to bridge his sci-fi movies in his own way.
Editor's note: This article is regularly updated for relevance.