When author Peter S. Beagle published The Last Unicorn in 1968, he never could have guessed the fantasy novel would become a cultural phenomenon. 
The book was adapted into a hit film in 1982 and it remains a classic to this day. While kids who loved The Last Unicorn in the '80s are now adults, their passion for the story remains. Little did they know that after all these years the characters would return to their lives in a completely different form—as a fashion line.
In June the release of an officially licensed Last Unicorn clothing collection quickly went viral, earning coverage on geek news outlets like The Mary Sue and Nerdist. No one could believe that after all this time, apparel based on the story was finally available. It's something that even took the author by surprise.
"It is not something I ever imagined happening, not in a lifetime of exotic fantasies. It's going to take me a while to get used to it," Beagle told the Daily Dot.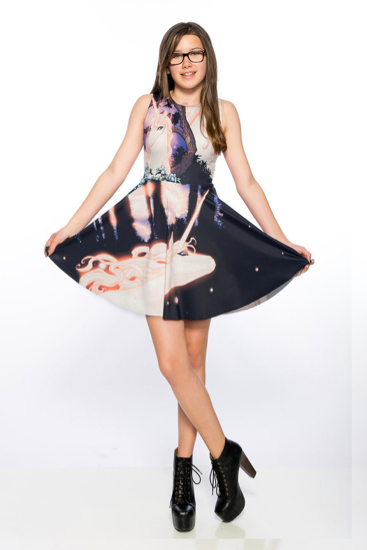 Fans have online fashion retailer Gold Bubble Clothing, the company that released the line, to thank for the collection. Last December, Jinyo and Victoria Schmidt reached out to Beagle's business manager Connor Cochran and proposed a Last Unicorn line. Cochran was interested right away, but there was a delay before everyone could get together and discuss possibilities. 
"Jinyo and Victoria came up to our office in the Bay Area so they could go through all the available art files at the source. That was pretty much that—after the meeting everyone was so excited that it only took a little while to put together a license, and by mid-May we were selling the first production batch at our Last Unicorn Tour screening tour events in Canada," he said. 
For the next few years the tour will take the movie and Beagle to theaters around the world. The clothing line premiered at the Toronto show, modeled by Beagle's road manager Lisa Manoogian. Beagle said it was an immediate hit.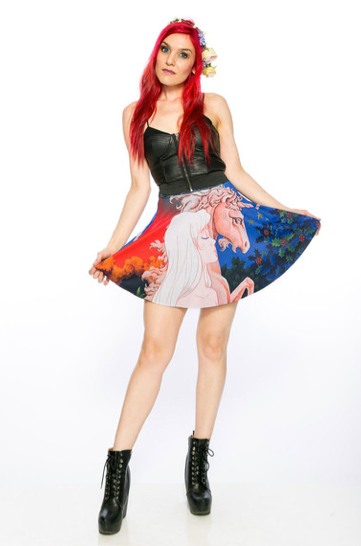 "The response on tour was actually a little startling, and not just from people attending our shows. Lisa would wear a different pair of a leggings each evening, and during setup or teardown or just when we were walking out to get dinner, it was amazing how many total strangers would recognize the story's characters and ask where they could get some for themselves. It tickled me every time," he said.
Throughout the creation of the collection, Beagle describes his role as that of "delighted observer" since he's not a visual artist. He left design decisions to the capable Gold Bubble team and any suggestions to Cochran, who has a background as an illustrator and designer.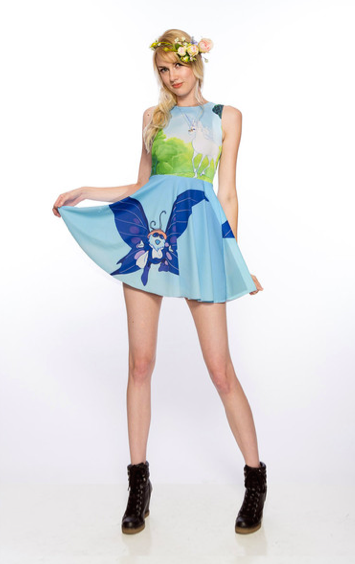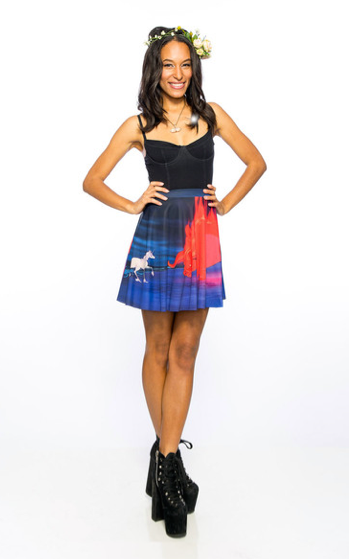 Seeing the finished product and the response to it, Beagle is happy with how the line turned out. That's a good thing for Last Unicorn fans hoping this won't be the last of the themed apparel.
"I'm very impressed and delighted with the line, and can only hope that sales justify expanding it. I'd like to see more!" Beagle said.
Check out the rest of the officially licensed collection here: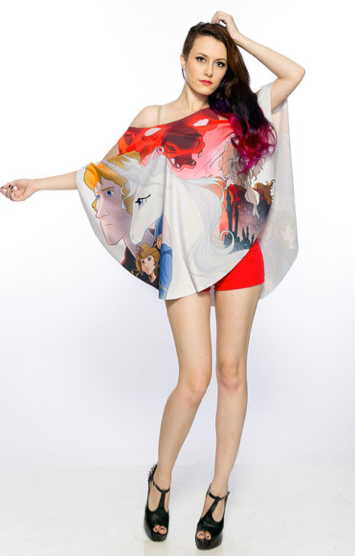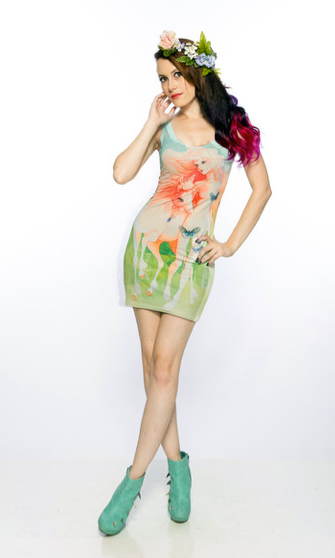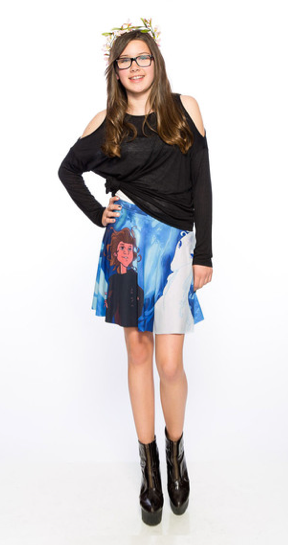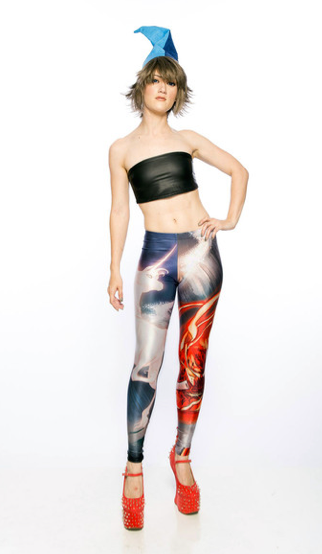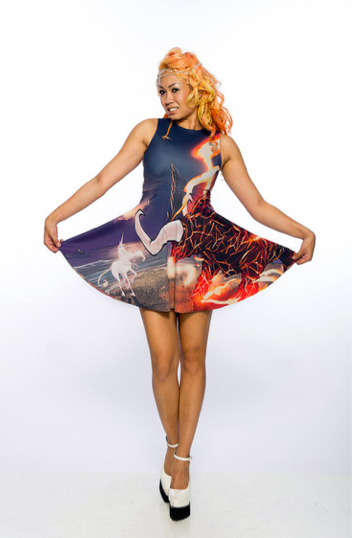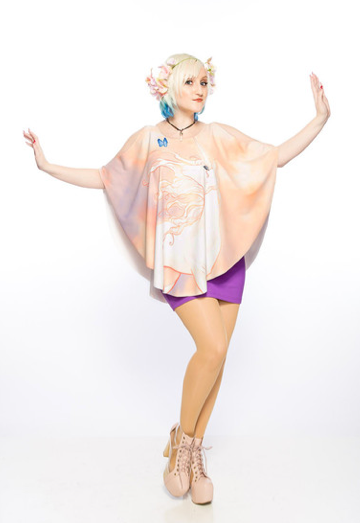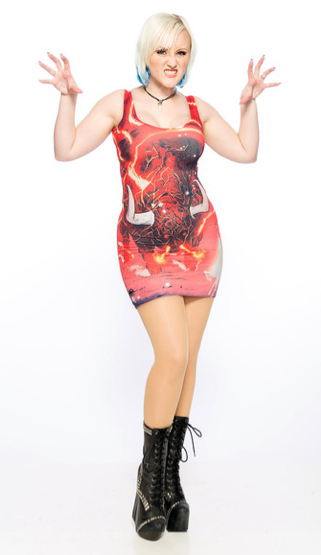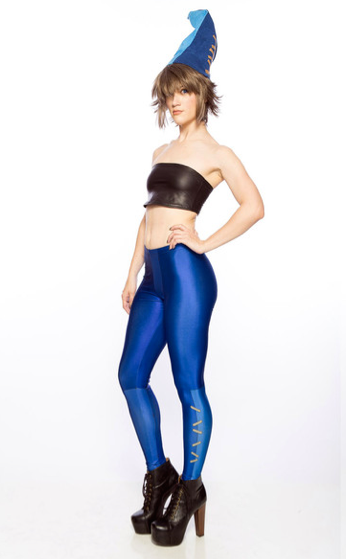 Photos via Gold Bubble Clothing and Gold Bubble Clothing/Facebook