Pacific Rim was a gift to anyone who enjoys art, friendship, or stories about giant robots. Fans were delighted when Legendary Pictures greenlit a sequel, but as the promotional materials begin to appear for Pacific Rim: Uprising, I'm starting to feel… concerned.
The first movie earned a passionate fandom thanks to its blend of explosive blockbuster nonsense and emotional authenticity. The latter element is especially important, hinging on the partnership between its two leads, Raleigh Becket (Charlie Hunnam) and Mako Mori (Rinko Kikuchi). To save the world, the two pilots had to form a soulmate-style bond and control a giant robot together.
Hunnam wasn't available for Pacific Rim: Uprising, leaving the movie in an awkward position. They cast John Boyega as the new lead (awesome!), but instead of retaining Riko Kikuchi as his co-star, she's been relegated to a supporting role. Scott Eastwood was later announced as the other lead character.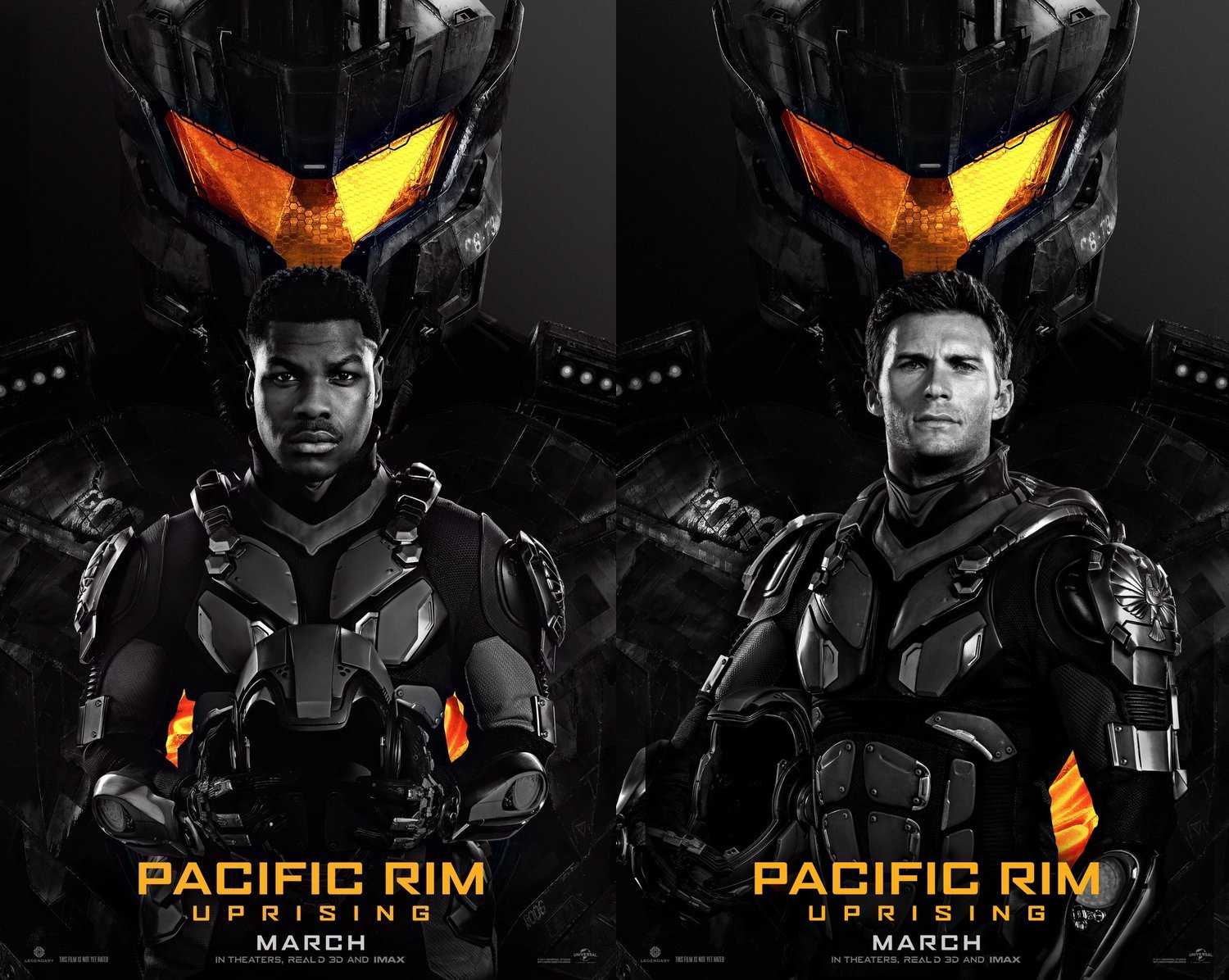 Scott Eastwood is a handsome cardboard cut-out whose recent credits include Suicide Squad and The Fate of the Furious. If you don't remember him in those movies, that's because his roles were astoundingly forgettable. Since Pacific Rim was a rare Hollywood movie with an Asian woman playing the hero, this isn't a great look for the sequel. Mako Mori has effectively been replaced by a white guy whose main claim to fame is being Clint Eastwood's son.
It's possible I'm being overly pessimistic. Movies aren't always promoted accurately, after all. Still, it's weird to see Uprising posters and teasers for Boyega, Eastwood, and the jaegers, but nothing for the woman we know and love from the original movie. Judging by casting announcements and what little we know about the story, Eastwood and Boyega fill the two starring roles. Newcomer Cailee Spaeny is the secondary lead, with Rinko Kikuchi joining Charlie Day, Burn Gorman, and Chinese actress Jing Tian in supporting roles.
Pacific Rim: Uprising has a very diverse cast by Hollywood standards, but there's a difference between secondary characters and leads. Hopefully I'm wrong, and those supporting actors get more meaningful screentime than we typically expect.