In 2013, Legendary Pictures delivered what would quickly become a cult classic in Pacific Rim. While it received mixed reviews and a lukewarm response at the domestic box office, it killed overseas and in home video sales, and in retrospect, it's easy to see why: 300-foot tall mechas with professional wrestling moves, Charlie Day melding his mind with a mutant, and the first glimpse of a promising future for Charlie Hunnam as Sons of Anarchy was winding down. Oh, and we can't forget about Idris Elba's classic "We are canceling the apocalypse!" speech!
It's taken over four long years and a few loops on Hollywood's rollercoaster, but a sequel is in the pipeline. Only a handful of the original film's cast will be returning, but the empty slots have been filled by some pretty impressive names.
Here's everything we know about Pacific Rim: Uprising.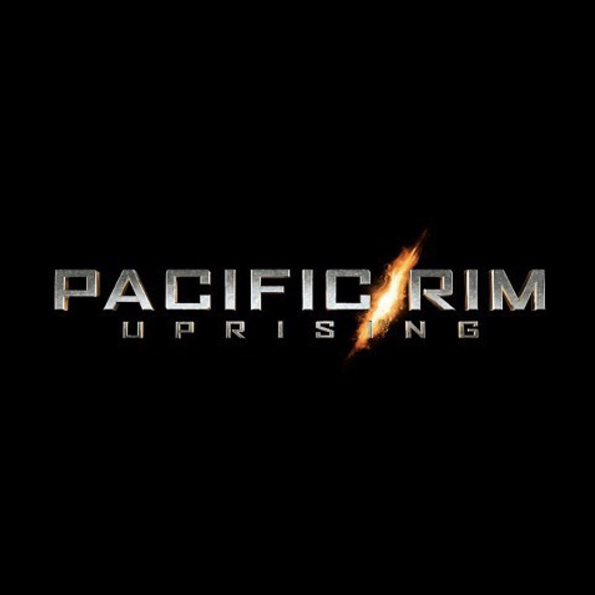 Pacific Rim: Uprising plot
In Pacific Rim, the world banded together to create giant robots to fight off monsters that would occasionally appear in the Pacific Ocean. It was later found out that they were all coming from an interdimensional breach on the ocean floor, so they bombed the hell out of it. While the Jaeger program was somewhat underfunded before, it's become a symbol of hope for bravery after the Battle of Breach.
Ten years later, the program is still advancing with new Jaegers that put the older models to shame as the kaiju have started to appear again and need to be defeated.
In advance of the trailer's release at New York Comic Con, we finally have a proper plot summary.
John Boyega stars as the rebellious Jake Pentecost, a once-promising Jaeger pilot whose legendary father gave his life to secure humanity's victory against the monstrous "Kaiju." Jake has since abandoned his training only to become caught up in a criminal underworld. But when an even more unstoppable threat is unleashed to tear through our cities and bring the world to its knees, he is given one last chance to live up to his father's legacy by his estranged sister, Mako Mori (Rinko Kikuchi)—who is leading a brave new generation of pilots that have grown up in the shadow of war.

Jake is joined by gifted rival pilot Lambert (Scott Eastwood) and 15-year-old Jaeger hacker Amara (Cailee Spaeny), as the heroes of the PPDC become the only family he has left.
This clarifies the roles for our three new leads and supports our suspicion about Mako Mori becoming a supporting character. She has a cool role, but it sounds like she's handing the torch to the new trio while acting as a kind of mentor figure like Stacker Pentecost in the first movie.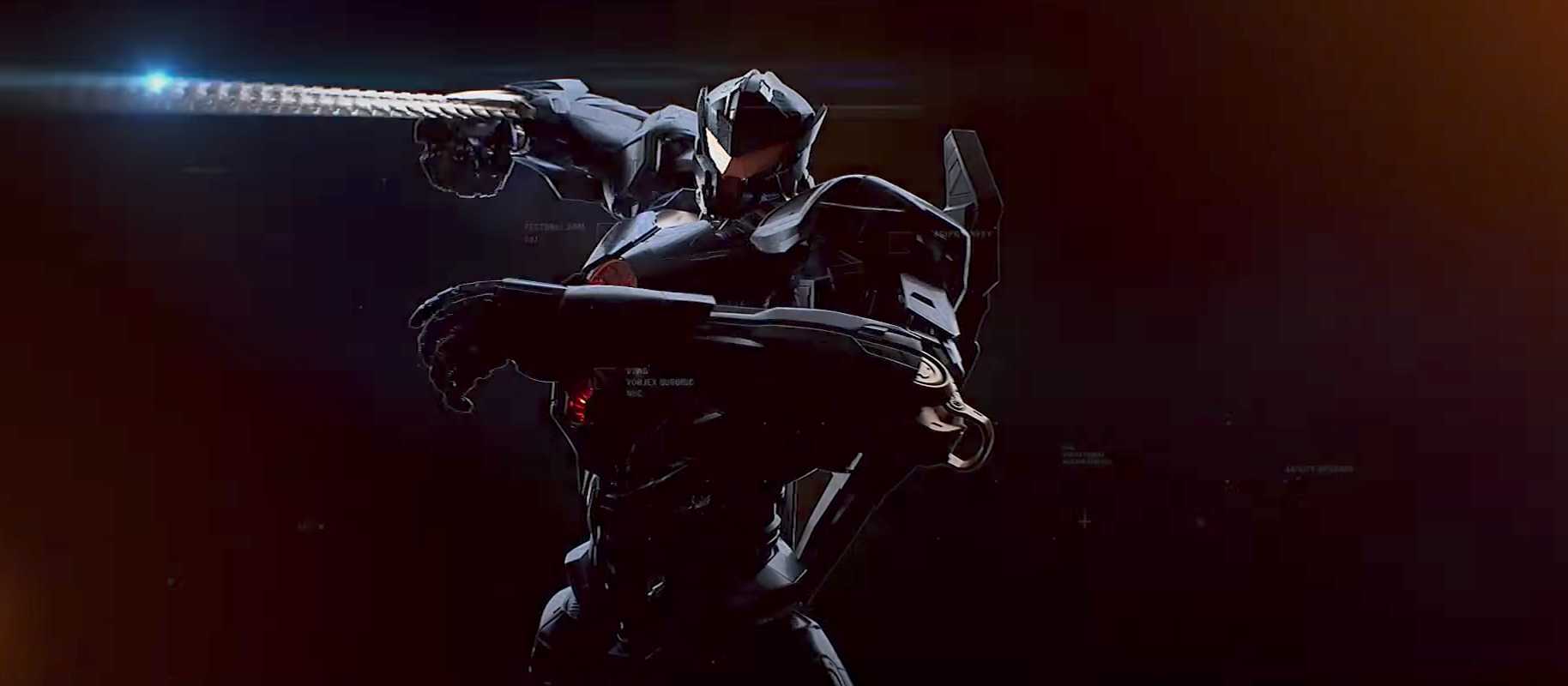 Pacific Rim: Uprising cast
The two most recognizable names added to the Pacific Rim universe are John Boyega (Rogue One) and Scott Eastwood. Boyega will be playing a Jaeger pilot named Jake Pentecost, who is actually the son of Idris Elba's late character, Stacker Pentecost. Eastwood is playing presumably another pilot named Nate Lambert. The film will also include Cailee Spaeny and Jing Tian as Amara Namani and Liwen Shao, respectively.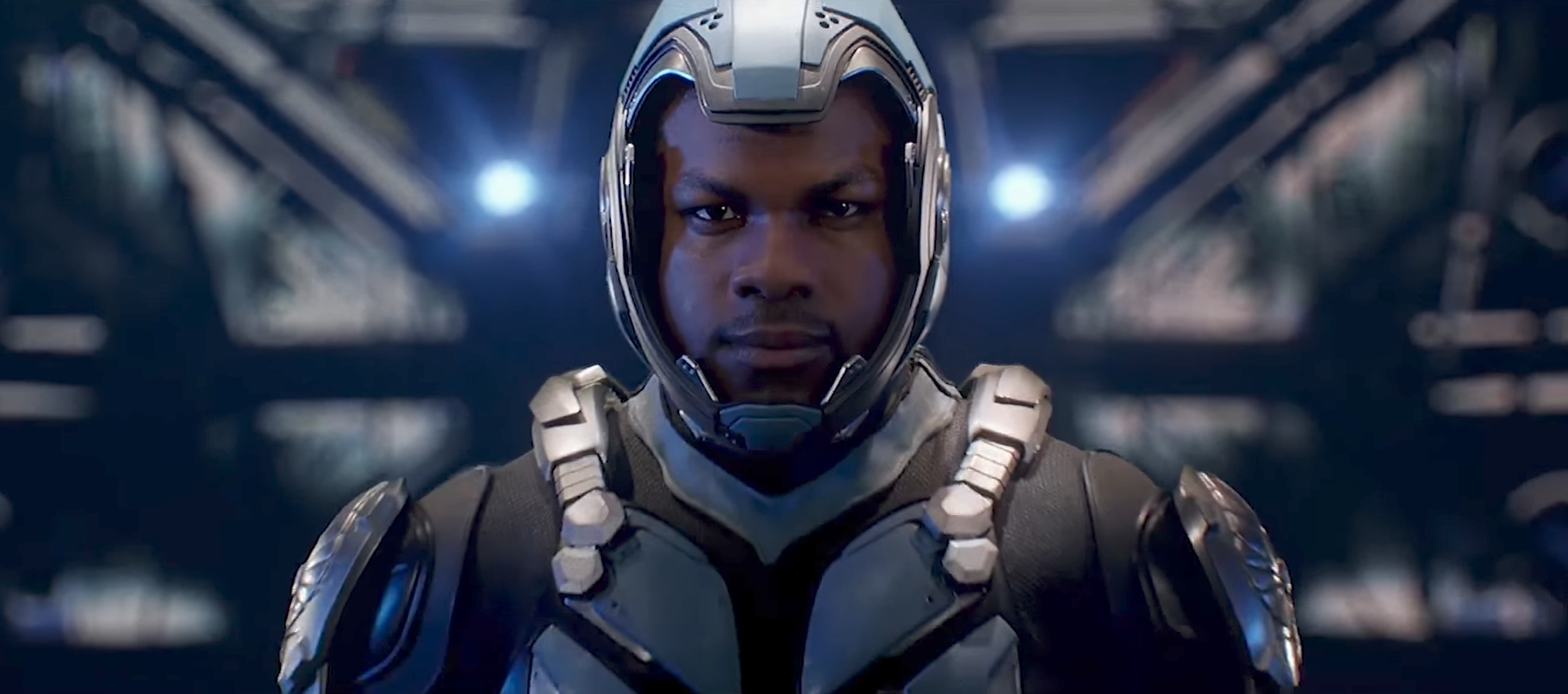 When it comes to the cast of Pacific Rim: Uprising, the biggest news may be about who isn't coming back. Idris Elba's character is obviously left out given his fate in the original, but there are some other noteworthy omissions. Charlie Hunnam, for example, starred in the last film but wasn't able to commit to the sequel due to scheduling conflicts. Ron Perlman, who played Hannibal Chau, announced at Motor City Comic Con that he wouldn't be returning.
However, the film won't be absent of familiar faces. The two equally mad scientists who studied the kaiju, Dr. Newt Geiszler (Charlie Day) and Dr. Hermann Gottieb (Burn Gorman), will be returning to the fold. The same can also be said for Rinko Kikuchi, who plays Mako Mori.
While he wasn't exactly a part of the cast, Guillermo Del Toro's role as director of Pacific Rim made him an essential part of its success. He won't be following that up with another spin in the director's chair, opting instead to stay on as a producer and writer. Steven S. DeKnight stepped in to direct the long-awaited project.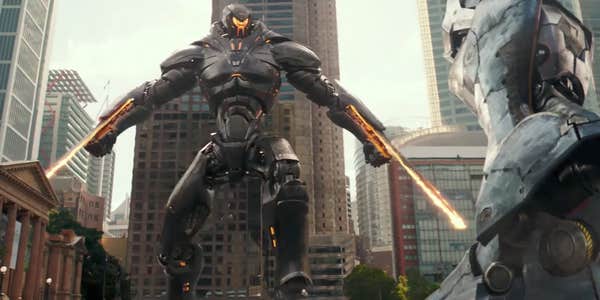 READ MORE:
Pacific Rim: Uprising trailer
After being in the pipeline for four years, fans finally got a look at what they can expect from Pacific Rim: Uprising in July 2017.
"What is a jaeger?" If you said it's a giant kickass robot with swords, you're only half right. According to the promo video, the correct answer is "the pinnacle of human invention."
Not much is shown in regards to clips from the actual film, but we did get to see some brand new Jaegers with a new assortment of weapons—a friggin' morningstar?!?!—and that's what we're all really here for, right? The clip ends with Boyega's character in full pilot regalia urging us to "Join the Jaeger uprising!" (This movie may not be for you if that didn't make you jump at the idea of climbing into a giant robot and pile-driving a monster.)
The first Pacific Rim: Uprising trailer arrived during New York Comic Con, introducing the new generation of Pacific Rim heroes. Director Steven DeKnight has toned down Guillermo del Toro's distinctive aesthetic in favor of a more Transformers-looking style, but those jaegers are still as awesome as ever.
The second trailer arrived on Jan. 24, exploring Jake's conflicted relationship with his father's legacy. It looks like humanity became complacent in the years since the last movie, but young Amara Namani (Cailee Spaeny) is ready to fight back. We also see our first jaeger-on-jaeger battle, suggesting human villains alongside the kaiju.
Pacific Rim: Uprising release date
Pacific Rim: Uprising is set for release on March 23, 2018.
Editor's note: This article is regularly updated for relevance.