In honor of The Simpsons' 25th anniversary, MAC Cosmetics is launching a new collection inspired by our favorite family from Springfield. According to MAC, the limited-edition makeup line will be released this fall, feature "a vivacious colour collection," and focus on the beautiful blue-haired Marge Simpson. The company, along with the show, spread the news on social media using the hashtag #MACandMARGE.
There's been no word yet on the products that will be included in the cosmetics collection. While some people are wondering how MAC may translate the yellow and blue themes of the Simpsons into wearable products, the company has a history of turning pop culture into products.
On Thursday their most recent tie-in line inspired by the new Disney film Maleficent arrived in stores. The collection features products for eyes, face, lips, and nails that are appropriately on the dark side of the color spectrum.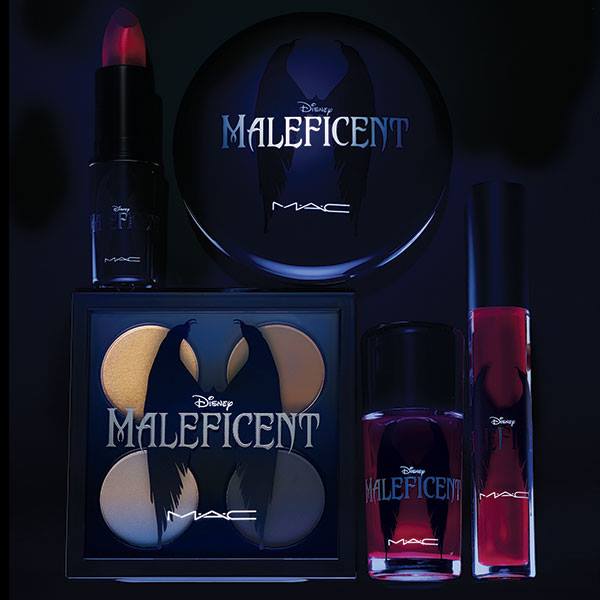 Photo via MAC Cosmetics/Facebook
Last year their Archie's Girls line based on Betty and Veronica from Archie Comics displayed the girls' different personalities with a range of deep, seductive colors and soft, innocent shades. In 2011, Wonder Woman was the inspiration for a heroic collection that included products like Athena's Kiss lip gloss. Before that Hello Kitty and Barbie were given the MAC treatment and The Muppets' Miss Piggy headlined an exclusive collection.
All of these lines have done well for MAC, and for the most part, it's clear the company puts some thought into how their products and colors relate to their pop culture inspiration, so it should be exciting to see how they translate Marge's iconic color palette of yellow, red, green, and blue. We might get a cool range of products including blue lipsticks and green eye shadows, but we'll just have to wait and see! 
H/T The National Student | Image via MACcosmetics/Twitter