Although Jurassic World: Fallen Kingdom won't arrive in theaters until June, the director is reassuring viewers about one of the few things they probably already knew about.
Speaking to CinePop last week, director J.A. Bayona addressed the elephant in the room about the upcoming sequel. It wasn't about whether the film will have practical effects after Jurassic World's CGI use was criticized by fans—it will, according to Bayona—but if the first film's heroine, Claire Dearing (Bryce Dallas Howard), would be forced to run around in heels again.
"No, no. Definitely, she's more prepared in this one," Bayona said about Claire's footwear in the sequel. "In the first movie, it was more like she was caught by surprise. In this one, she's totally ready and prepared for the adventure."
Although Jurassic World was one of 2015's highest grossing films, it got plenty of pushback from fans and critics alike. The CGI was a problem, yes, but some also took issue with the depiction of several female characters, including the unusually drawn-out death of Claire's assistant Zara Young and with Claire herself. But in a movie filled with recreated dinosaurs, nothing broke the film's suspense of disbelief more than seeing Claire running in heels instead of getting rid of them or picking up a different pair of shoes somewhere along the way.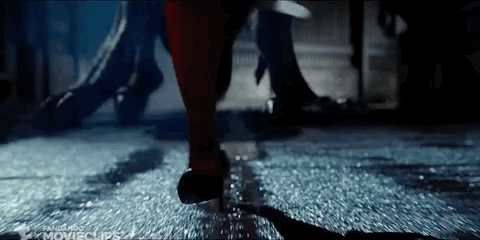 Claire is introduced in Jurassic World as a cold businesswoman who's thrust into the thick of the action—in her pristine white outfit—after an Indominus rex on Isla Nublar escaped. She's not prepared for any of it, which is demonstrated with her outfit. That outfit included a pair of white heels that Claire somehow wore without falling no matter what situation she got herself into. This phenomenon reaches its peak toward the end of the movie as Claire is able to successfully outrun the T-rex in high heels long enough to throw her flare at the Indominus rex. (Technically the feat is possible if you're able to run at least 11 miles per hour.)
But while Bayona's interview about Claire's updated footware is being shared, fans already knew this. For one thing, you can see Claire's shoe choice—practical boots—in the movie's first trailer; you could even see it in the 15-second preview for that trailer. And some of the coverage of that trailer and teaser centered around the fact that Claire ditched her heels. (We're even guilty of this.)
But it shouldn't be a surprise Claire wears something more practical the next time she returns to Isla Nublar—especially because the cast and crew have told us as much for more than two years.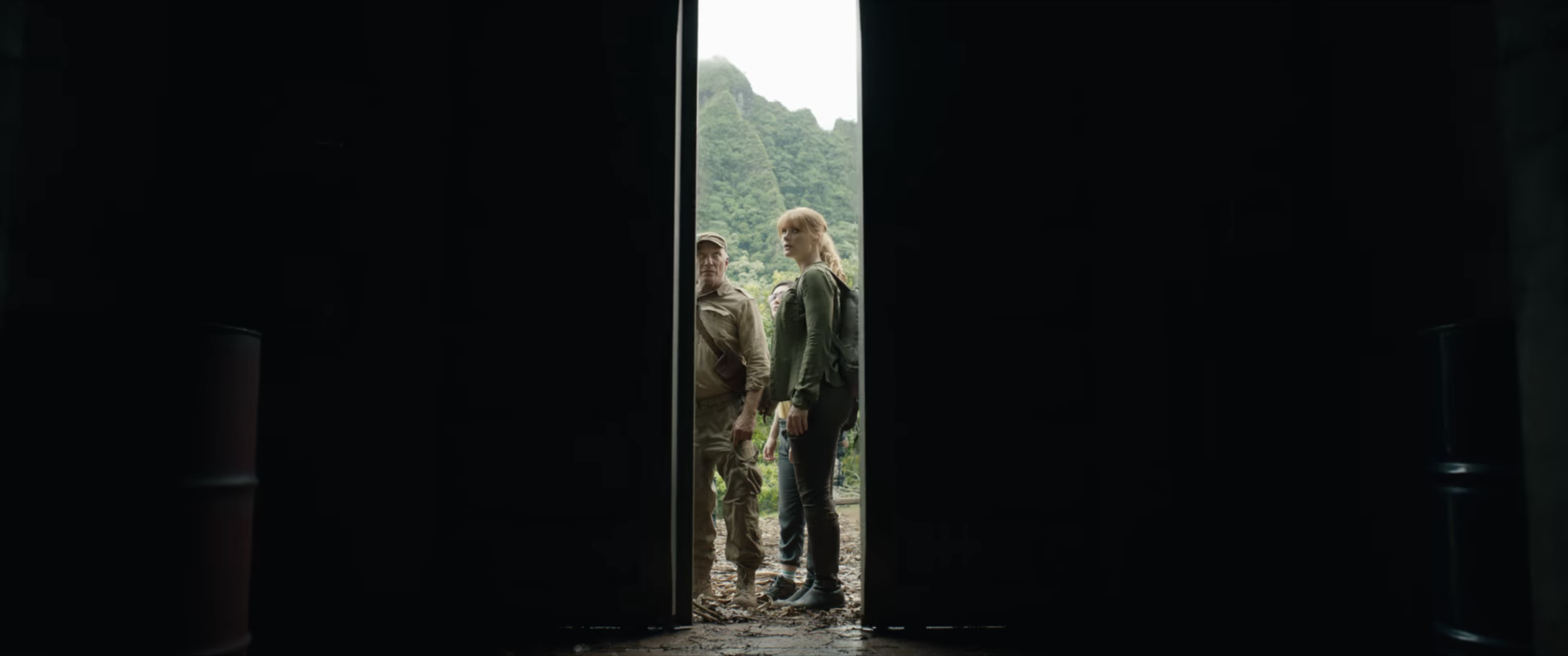 Howard has defended the choice for Claire to wear heels in Jurassic World, noting that Claire "needed to seem ill-equipped to be in the jungle" and "of course she wouldn't have sensible footwear on," although she didn't expect the choice to be so controversial among viewers.
As early as August 2015, just two months after the theatrical release, Howard revealed that Claire wouldn't don heels in Fallen Kingdom.
"When Colin [Trevorrow] confirmed to me that I was going to be in the next movie, the way he did it was he sent me a text," she said at D23. "It was '#NoHeels2018. I was like, 'I'll go with that.'"
She repeated the story two months later to Cosmopolitan and Collider while promoting the Jurassic World DVD and Blu-ray release, joking with the latter that the sequel's first shot would feature Claire stepping on something with a much more capable pair of shoes.
Although Trevorrow didn't end up directing Fallen Kingdom, he remained onboard as a producer and shared a production photo in December 2016. It featured an array of brown boots of different sizes and designs with sturdy soles and laces.
See you soon, @BryceDHoward pic.twitter.com/dSHIBRw8C0

— Colin Trevorrow (@colintrevorrow) December 1, 2016
Howard has also referred to the shoes in social media posts as she filmed Fallen Kingdom in 2017, noting that her followers have asked for a glimpse of the shoes. (She couldn't share them but posted at least two different photos of her own shoes on two separate occasions.)
https://www.instagram.com/p/BVC1uBRgT3g/
https://twitter.com/BryceDHoward/status/874809649396039680
In all fairness, the Claire/shoe question might be one of the few things anyone working on Fallen Kingdom actually can talk about. Fallen Kingdom doesn't come out for another five months and we don't know much about the movie other than what we've seen from the trailer (which is all from the first 57 minutes of the movie). It's not exactly a spoiler to focus on Claire wardrobe change, which is far more suited for a jungle trek. Her hair is tied back and more wavy than her severe bob in Jurassic World, which could potentially suggest that Claire is not as rigid this time around. Our reintroduction to Claire paints her in a much more sympathetic light as she briefs Owen Grady (Chris Pratt) on the Dinosaur Protection Group's mission to save the dinosaurs from a volcano that's about to erupt.
The conversation about Claire since Jurassic World's release more than two years ago has largely been one about footwear. But it's not the only issue people had. The new trailer probably doesn't help those who weren't fond of how Claire came off in the movie as Owen negs her about her boyfriend. We'll have to wait for Fallen Kingdom to see how Claire has grown and where her journey takes her during the sequel, but a new wardrobe doesn't instantly make for a better character.
H/T Slashfilm