Ten years after leaving television, acclaimed dramedy Gilmore Girls has now seen two reboots in as many years: First, it returned for a four-episode miniseries on Netflix, and now one enterprising brickmaster wants to help it become an officially licensed Lego set.
Rainer Zufall explained that he got the idea for the Luke's Diner set after his wife, an avid Gilmore fan, asked him to make a version of it from existing pieces. When he realized other fans might want to get their hands on something similar, he added a plan for it to the Lego Ideas platform, where folks can try to make their Lego dreams reality by amassing supporters (like backers on Kickstarter or signatures on WeThePeople). The resulting scheme is a detailed diorama of Stars Hollow's staple, from the antique cash register and glass-domed cake stand, right down to the "no cell phones" sign and the mismatched coffee mugs.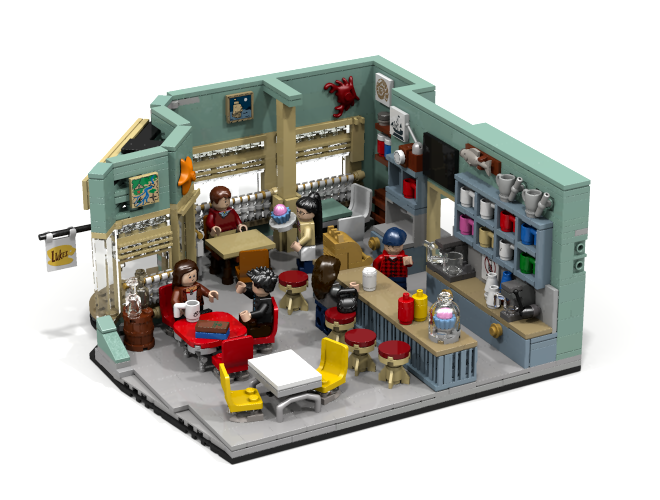 In Zufall's mockup of the set on the Lego Ideas platform, it would also come with six prominent characters from the show in minifig form: Lorelai, Luke, Rory, Lane, Kirk, and Jess.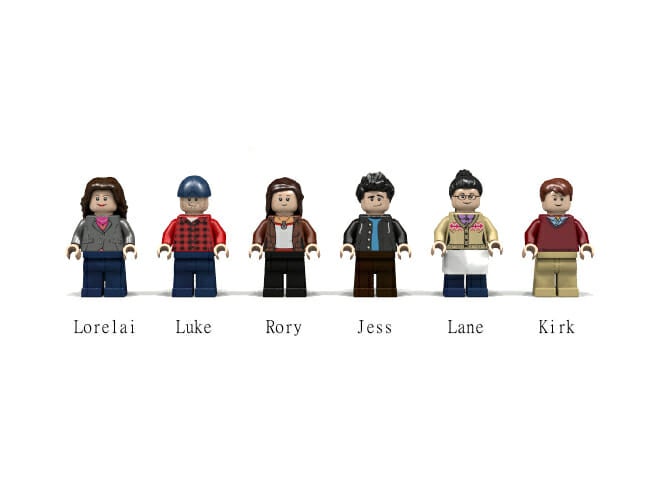 Several of the commenters have suggested that what it really needs is a Taylor Doosey, though: The inspiration behind and cause of a countless number of Luke's finest rants on the show. But that's a few steps away: Zufall still needs another 8,714 supporters as of this writing in order for his Luke's set to go before the Lego honchos for review.
That's a tall order, but if Luke can learn the ropes to take over cooking at the Dragonfly in one night, we bet Zufall can wrangle the rest of that support in the campaign's remaining 594 days.
H/T Hello Giggles