Fortnite, the multi-billion dollar battle royale video game, is played by more than 40 million people every month. With a crowd that big, you're bound to attract some nefarious types. A new report by Variety states that Fortnite money laundering is becoming an increasingly large problem.
Fortnite's in-game currency, or V-bucks, has become a common resource for cybercriminals to make transactions within and out of the game.
In Fortnite, V-bucks are purchased with real-world money—in this case,  stolen credit cards—and then used in-game to purchase costumes, items, and season pass content.
According to Fox News, agents with the cybersecurity firm Sixgill posed as customers and uncovered cybercriminal operations tied to Fortnite in  Arabic, Chinese, Russian, Spanish, and English. The cybercriminals were found to have used stolen credit cards to make V-buck purchases, with some of them ending up for sale on eBay and the dark web.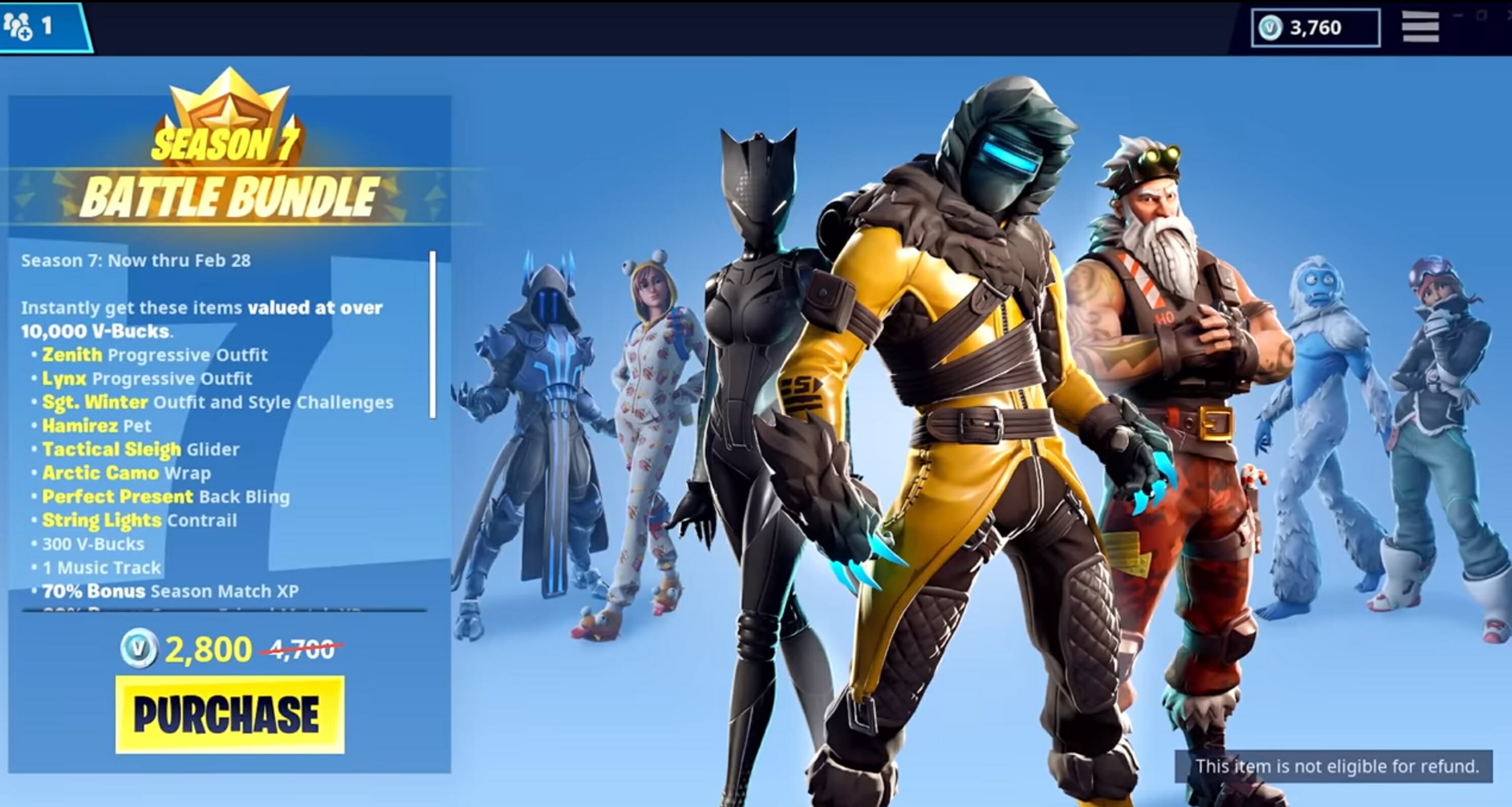 "Criminals are executing carding fraud and getting money in and out of the Fortnite system with relative impunity," Benjamin Preminger, a senior intelligence analyst at Sixgill, told Fox News.
"Threat actors [a malicious person or entity] are scoffing at Epic Games' weak security measures, saying that the company doesn't seem to care about players defrauding the system and purchasing discounted V-bucks … This directly touches on the ability of threat actors to launder money through the game," he continued.
While Epic Games may have a lot of threats to contend with, it's unclear how proactive the company is determined to be. A report earlier this week from GameDaily.biz showed that Epic reacted fairly quickly to a security flaw that would allow hackers to steal cookies data from users, allowing them access to accounts without even needing passwords. In that case, Epic seemed to address the issue as quickly as possible.
Epic Games told Variety that it takes reports of money laundering seriously, "as chargebacks and fraud put our players and our business at risk," a company spokesperson said.
"As always, we encourage players to protect their accounts by turning on two-factor authentication, not re-using passwords and using strong passwords, and not sharing account information with others."
That hasn't been enough assurance for some security experts, though, including Preminger.
"Epic Games doesn't seem to clamp down in any serious way on criminal activity surrounding Fortnite, money laundering or otherwise," Preminger told Fox News. "Several steps could be taken to mitigate the phenomenon, including monitoring the transfer of high-value goods in the game, identifying players with large stockpiles of V-bucks, and sharing data with relevant law enforcement agencies."
Fortnite has had plenty of legal battles to contend with, including lawsuits from various rap artists, and even Fresh Prince actor Alfonso Ribeiro. In those cases, the artists are suing over the use of dances that are similar or downright identical to dances they created in years past, with Fortnite profiting off the V-buck purchases necessary to acquire them.
H/T Variety