The old adage of what's old is new again rings truer than ever these days, and that's most evident with the Disney live-action remakes.
For the last few years, Disney has been rolling out remakes, sequels, and spinoffs of some of its most beloved animated films. Alice in Wonderland's release in 2010 was popular enough to lead to Alice Through the Looking Glass, Maleficent (a live-action Sleeping Beauty film from Maleficent's point of view), and remakes of Cinderella, The Jungle Book, Beauty and the Beast, Aladdin, and The Lion King. As you might expect, there are lots more on the way.
These films are often under a microscope, as critics wonder if remaking the classics is even necessary. Some, especially 2017's Beauty and the Beast, were critiqued for being too faithful to the originals or being little more than a cash grab by Disney. But despite the skepticism and criticism, the Disney live-action remakes have been incredibly successful. Beauty and the Beast was the second highest-grossing film of 2017, just behind The Last Jedi. Cinderella and Maleficent broke the top 10 in their respective years. The Jungle Book was the fifth highest-grossing film of 2016—and it won an Oscar for visual effects. Halfway through 2019, Aladdin is the third highest-grossing film domestically, and The Lion King is tracking for a $150 million opening weekend.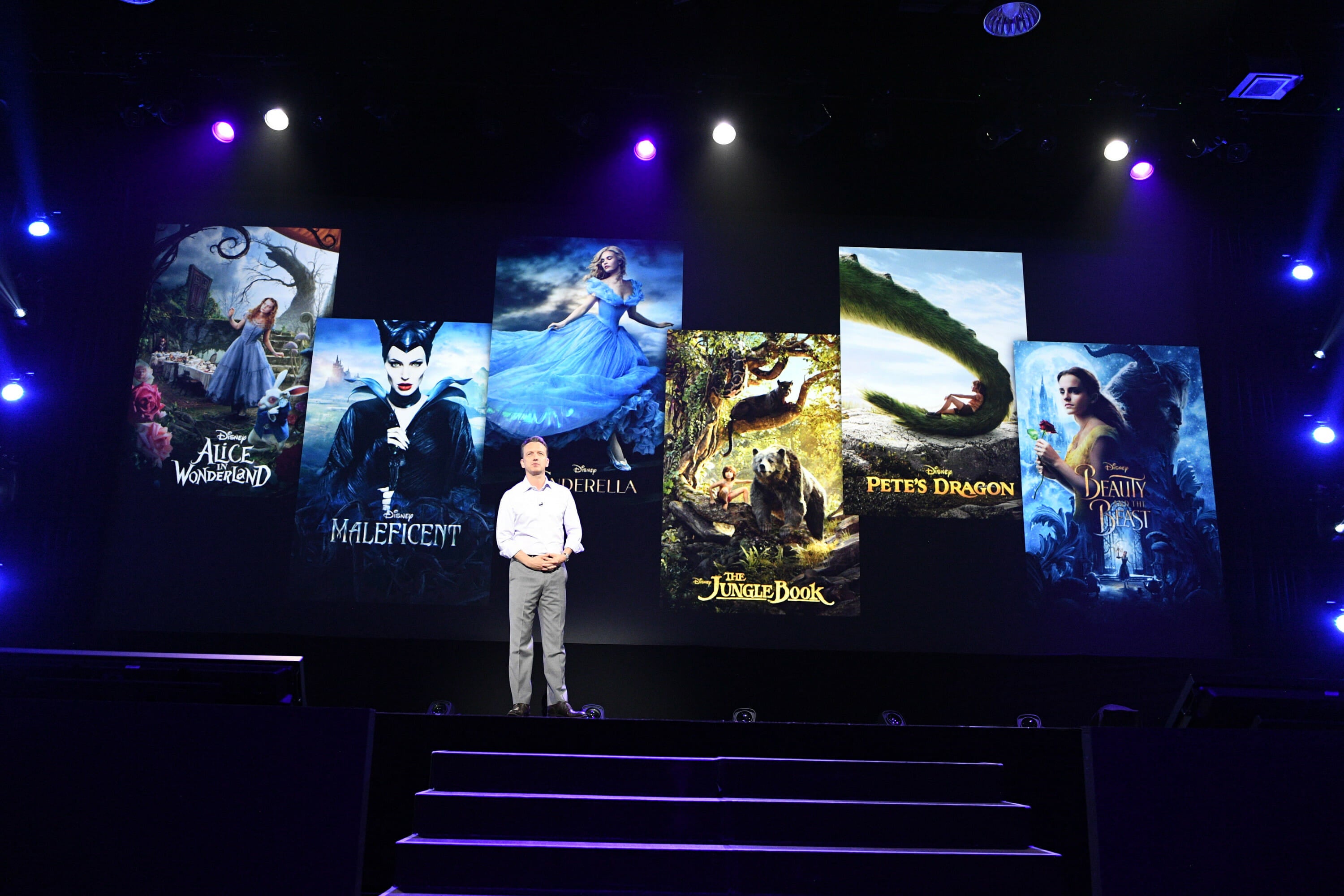 In the next few years, Disney is diving deep into its archives for more. Some of the films have release dates and productions teams, while others are still in the early planning phases. If these films continue their strong run, however, it's likely Disney will keep (re)making its catalog long into the future.
Disney live-action remakes release schedule
1) Mulan | July 24, 2020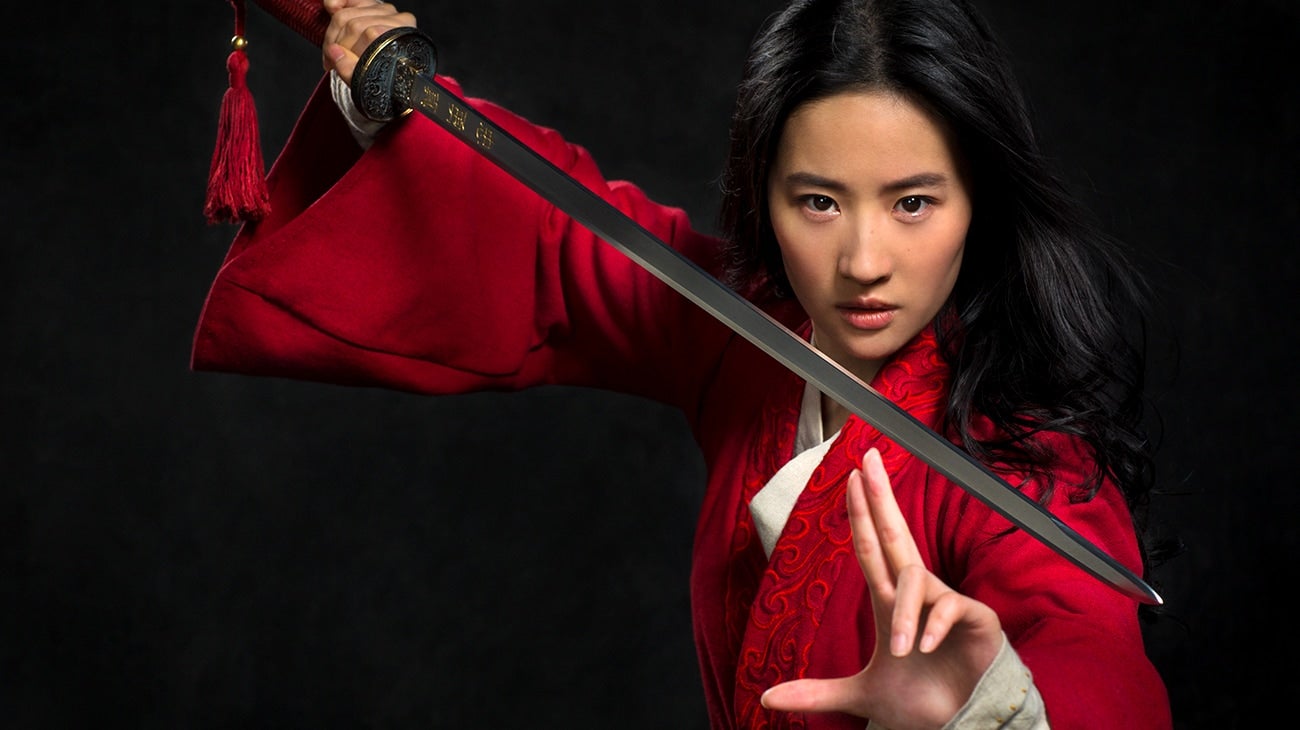 Like with Aladdin, Mulan fans have harbored worries over what Disney could mess up when adapting the film to live-action. Whitewashing fears have existed almost since the beginning—especially since fans still see Asian characters being played by white actors in major motion pictures—with concern rising over a spec script where Mulan's love interest would be a newly created white man. (Disney has since said it was rewriting that script and that a Chinese man would play the romantic lead.) On March 1, 2018, Disney announced it was bumped the release date back a year to March 2020.
Niki Caro (Whale Rider, The Zookeeper's Wife) is set to direct with Chinese actress Liu Yifei (who's also known as Crystal Liu) starring as Mulan. Donnie Yen (Ip Man, Rogue One) will play Commander Tung, a new character created for the live-action film and Mulan's mentor. The Hollywood Reporter has also revealed that Chinese superstar Jet Li is in talks to play the emperor in the movie. Popular Chinese actress Gong Li will play a powerful "witch" character—a change from the Hun warrior Shan Yu who served as the villain in the animated original film.
The first trailer for Mulan debuted during the Women's World Cup Final on July 7, along with a synopsis for the film that's based on the poem "The Ballad of Mulan."
"When the Emperor of China issues a decree that one man per family must serve in the Imperial Army to defend the country from Northern invaders, Hua Mulan, the eldest daughter of an honored warrior, steps in to take the place of her ailing father. Masquerading as a man, Hua Jun, she is tested every step of the way and must harness her inner-strength and embrace her true potential. It is an epic journey that will transform her into an honored warrior and earn her the respect of a grateful nation…and a proud father."
A new trailer heavily features an orchestral version of "Reflection" as it reveals more of the plot, which appears to be sticking at least somewhat closely to the plot of the original. Some of the characters involved in Mulan's journey have changed, Mulan is given a sister, and the enemy leader, whose name is Bori Khan, has a witch as his right-hand woman—who can transform herself into a hawk and taunts Mulan by telling her, "When they find out who you are, they will show you no mercy."
2) Cruella | May 28, 2021
Although two live-action films based on the animated classic 101 Dalmatians already exist, Cruella is being framed—in a similar vein to Maleficent—as an origin story for Cruella de Vil. Emma Stone will play the titular character with Mozart in the Jungle co-creator Alex Timbers set to direct. Emma Thompson, who also appeared in Beauty and the Beast as Mrs. Potts, is in early negotiations for a role. Cruella is set to take place during the late '70s.
At the 2019 D23 Expo, Disney released the first photo of Stone as Cruella, who's donning her trademark black-and-white hair and looks that could kill. Two henchmen flag her while she holds three Dalmatians on a leash.
READ MORE:
Disney live-action remakes with no release date
Several other sequels and Disney live-action are in the works with no release dates attached to them. Some of them have cast stars while others have only a director. Some are unlikely to appear anytime soon—if ever. We've included them below in alphabetical order for posterity.
1) Captain Nemo
Hollywood has been trying to remake Disney's 1954 film 20,000 Leagues Under the Sea for years without any luck. Now James Mangold (Logan) has been tapped to direct the latest attempt at a remake, titled Captain Nemo after the novel's famous and mysterious captain.
2) Charming
Disney obtained a script for a film centering around Prince Charming with an initial script written by Matt Fogel in 2015, although it's unclear which Prince Charming (e.g. Cinderella, Snow White) it would focus on. In 2017, Stephen Chbosky was tasked to write a new script for and possibly direct the film.
3) Genies
Although Disney is already filming a live-action remake of Aladdin, it also planned to make a prequel that would reveal how the Genie ended up in his lamp.
4) Hunchback
Tony Award-winning playwright David Henry Hwang (M. Butterfly) has been tasked to write a musical adaptation of Victor Hugo's The Hunchback of Notre Dame. Alan Menken and Stephen Schwartz will create music for the film. Josh Gad, who previously appeared in Beauty and the Beast, is attached as a producer and might potentially star in the film.
5) James and the Giant Peach
Walt Disney Pictures produced the 1996 stop-motion animation film based on Roald Dahl's classic book. And although the original version had some elements of live-action, a remake was revealed in 2016 with Sam Mendes (Skyfall) attached to direct. Mendes later dropped out to direct Disney's live-action adaptation of Pinocchio. (He has since left that project as well.)
6) The Jungle Book 2
Disney announced a Jungle Book sequel before the first movie was released with Favreau returning as director. Although Favreau had planned to work on both the Jungle Book sequel and The Lion King, the project has been pushed back so that Favreau can fully focus on The Lion King first.
7) Lilo and Stitch
First announced in October 2018, Mike Van Waes will write the script for a remake of Lilo and Stitch, which will be a mix of live-action and CG animation. The team behind the Aladdin remake are returning to produce.
8) The Little Mermaid
Disney's remake of The Little Mermaid is just one of three movies in the works in recent years. This version doesn't have a cast yet but Rob Marshall—who directed Mary Poppins Returns—is the top choice as director and Lin Manuel Miranda has signed on to write lyrics for the movie. The original film's composer, Menken, will also work on the film.
Halle Bailey, who makes up one-half of the R&B duo Chloe X Halle, has been cast as Ariel, which has led to racist backlash as well as massive support from fans; Jodi Benson, the voice of Ariel in Disney's animated version of The Little Mermaid, defended the casting choice.
"After an extensive search, it was abundantly clear that Halle possesses that rare combination of spirit, heart, youth, innocence, and substance — plus a glorious singing voice — all intrinsic qualities necessary to play this iconic role," Marshall said in a statement.
Melissa McCarthy is in talks to play the sea witch Ursula. Jacob Trembley and Awkwafina are in talks to voice Flounder and Scuttle, respectively. Virtual unknown Jonah Hauer-King is set to play Prince Eric.
9) Peter Pan
Peter Pan has been brought to life in multiple adaptations over the decades, but the 1953 animated version remains the most famous. The Disney remake was first announced in 2016 with Pete's Dragon director David Lowery directing and working on a script. Lowery told Den of Geek in a recent interview that "a draft-and-a-half" had been written for a Peter Pan movie. While he has mentioned the years 2018 and 2019 in regards to his film, there's been no confirmed release date or the start of production.
10) Pinocchio
The live-action remake of the 1940 film Pinocchio was announced in 2015 but it lost Sam Mendes, who first became attached to the project in May 2017.
11) Snow White and Rose Red
Disney announced a live-action remake of Snow White and the Seven Dwarfs in 2016 with Erin Cressida Wilson (The Girl on the Train) set to write the script. A second and unrelated Snow White live-action movie focusing on Snow White's sister Rose Red—who appears in the original Grimm Brothers story—was also revealed in 2016.
12) The Sword in the Stone
Disney announced in 2015 that Game of Thrones writer Bryan Cogman would write the script for a live-action remake of the 1963 film. It featured King Arthur as a young boy who ends up under the tutelage of the wizard Merlin and eventually removes a sword that reveals him to be the rightful king of England. Juan Carlos Fresnadillo was announced as the director in January 2018.
13) Tink
Reese Witherspoon was revealed to be playing Tinker Bell in a live-action movie starring the famous fairy from Peter Pan in 2015. Early imaginings of the film compared it to Maleficent in the sense that it would tell "the story you don't know" about Tinker Bell.
READ MORE: