When Captain Marvel appeared in the Avengers: Endgame trailer, some fans were a little perturbed—she'd had an unexpected makeover between movies. While Brie Larson sported a casual makeup-free look in Captain Marvel, she practically looked like she was going to a party in Avengers: Endgame, wearing smokey eye makeup, dark lipstick, and a strappy black top.
Some fans suggested this makeover was a lowkey form of sexism. It wouldn't be the first time that male filmmakers made clueless choices about hair and makeup, failing to realize that some female characters shouldn't be glamorous. However, the truth is more complicated than that: In an interview at the recent Avengers press junket, Joe Russo said that Carol Danvers' new look was a symptom of Marvel's unusual filming schedule.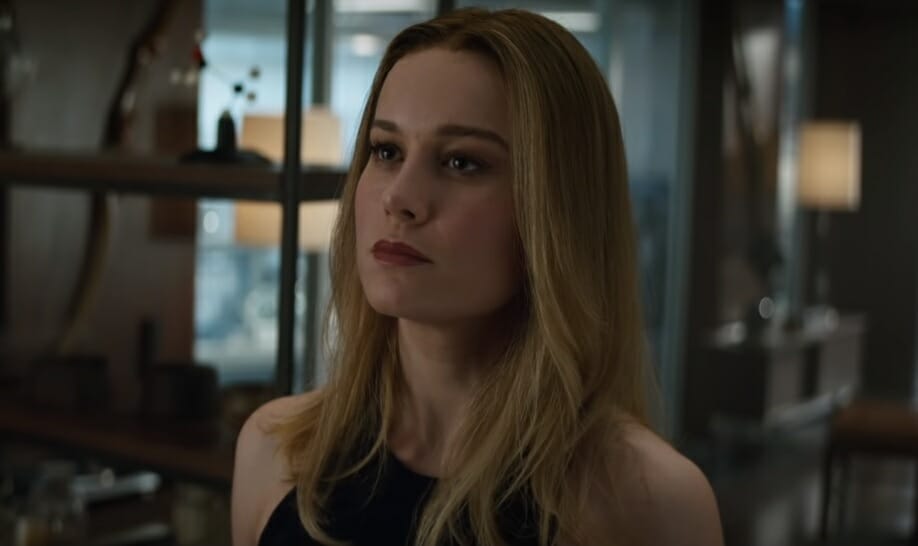 Endgame and Infinity War were filmed back-to-back, so Endgame was actually Brie Larson's first time playing Danvers. And according to Russo, she and her makeup team were the ones who created this makeup-heavy look. While the Russo brothers give general instructions about things like Steve Rogers growing a beard, the actors have free rein to decide on the specifics. "Every hairstyle that Scarlett Johansson has had and every movie that we've done has come from Scarlett Johansson," explained Russo.
"I think [Larson] was experimenting with what the character was. And those were the choices that she and her hair and makeup team had made. And I think as she started to gain a deeper understanding of the character, especially as she approached her own movie, she started to make different choices and as an artist she should be afforded that right to whatever choice that she wants to make."
So Danvers looks different between Captain Marvel and Avengers: Endgame because while filming Endgame, Larson had less idea of what her character was actually like. She didn't have a solo movie to work from, and Marvel's spoiler-avoidance strategies meant that some actors received surprisingly little info about their own roles. For instance, Tom Holland filmed a scene where the Russos refused to tell him who he was fighting, leaving him to mime punching an invisible CGI foe. There are also persistent rumors that they shot multiple endings to the movie.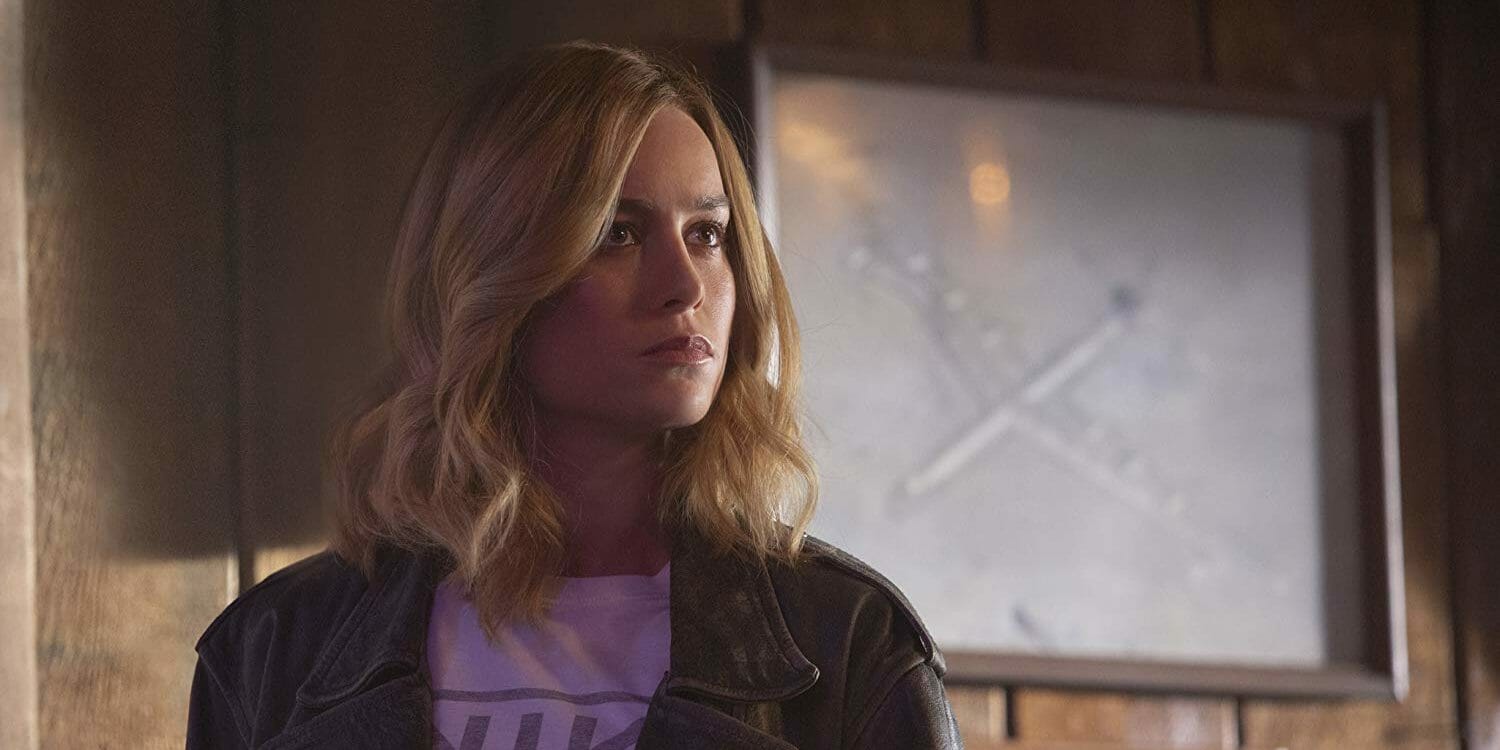 If Larson wasn't given a clear idea of her characterization, we should brace ourselves for some more discrepancies between Captain Marvel and Endgame. However, this wouldn't be the first time we saw puzzling characterization changes between different films in the MCU. While Captain America is a rebel with a dry sense of humor in his own franchise, Joss Whedon's Avengers movies portrayed him as a stern figure who scolds his teammates for swearing and makes references to God.
Basically, in order for these characters to feel coherent from film to film, writers and directors must be willing and able to work with the filmmakers who came before. Whedon either ignored or misinterpreted the characterization we saw in Captain America: The First Avenger, but it sounds like Larson and the Russos just didn't have much to work with. So we can expect Danvers to return to her original no-makeup look in future movies.
READ MORE:
Want more reviews and interviews from Gavia Baker-Whitelaw? Sign up here to receive her biweekly geek culture newsletter.
H/T Slashfilm