A New England-based DJ has been linked to the hack of Jeep and Burger King's verified Twitter accounts.
The alleged hacker behind the two biggest Twitter pranks of the year is Tony "iThug" Cunha, a former Myspace profile hacker who has been bragging of his conquests on Facebook and Twitter, Gizmodo reported.
After friends started giving him credit for the hack on Twitter, "iThug followed up on one of those Twitter shoutouts by bragging to a girl (and pal from the Boston music scene) in question with his real-life Facebook account (deleted immediately after @Jeep was taken over, mind you)," Gizmodo added. "Using his real life name. He just had to show off."
The Twitter hackathon began Monday when Burger King's 98,000-follower account was apparently taken over by someone from @DFNCTSC (short for "Defonic Team Screen Name Club"), a group of schemers who hacked Paris Hilton's cell phone in 2005 and posted her personal information online. The hacker made quick work of swapping out the company's logo for that of McDonald's and making fun of its employees.
Burger King worked with Twitter to suspend the account, but the damage was already done. The fast food joint became a trending topic on Twitter and the subject of dozens of news articles.
"We apologize to our fans and followers who have been receiving erroneous tweets about other members of our industry and additional inappropriate topics," Burger King said in a statement.
About 24 hours later, Jeep's verified Twitter account was hacked in a similar fashion.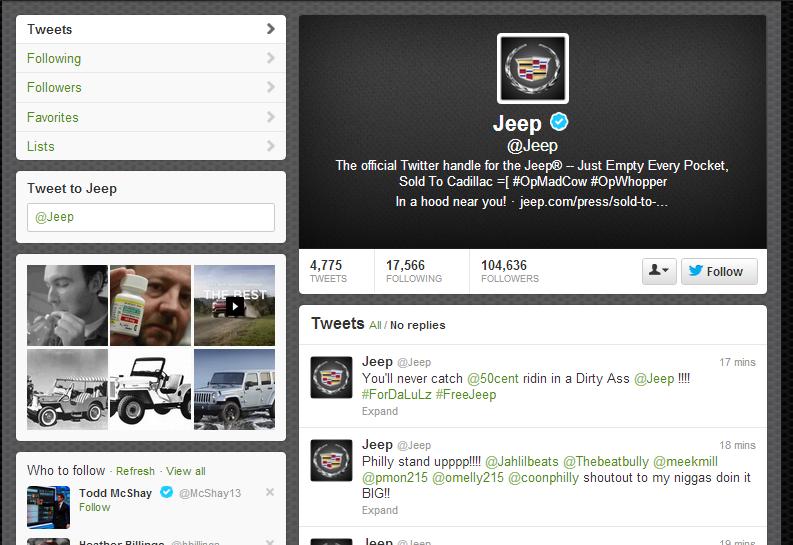 The hacker followed the same pattern set with @BurgerKing by making fun of one its employees engaging in illicit activity in a bathroom.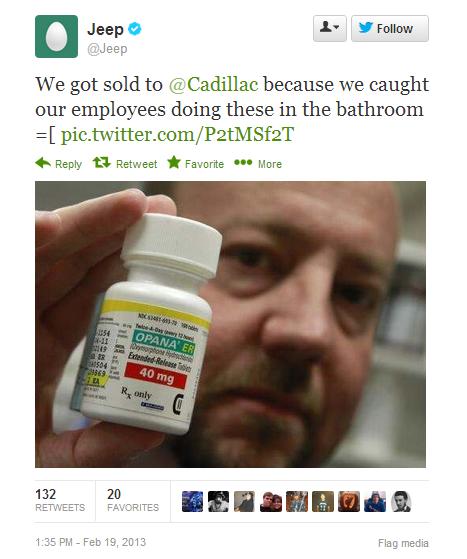 After the high profile hacks, Burger King and Jeep collected thousands of new followers: 20,000 for BK, and around 3,000 for Jeep. In an effort to capitalize on all the hacking publicity, one of BET's employees worked with MTV to fake a hack of its 6 million follower account Tuesday afternoon.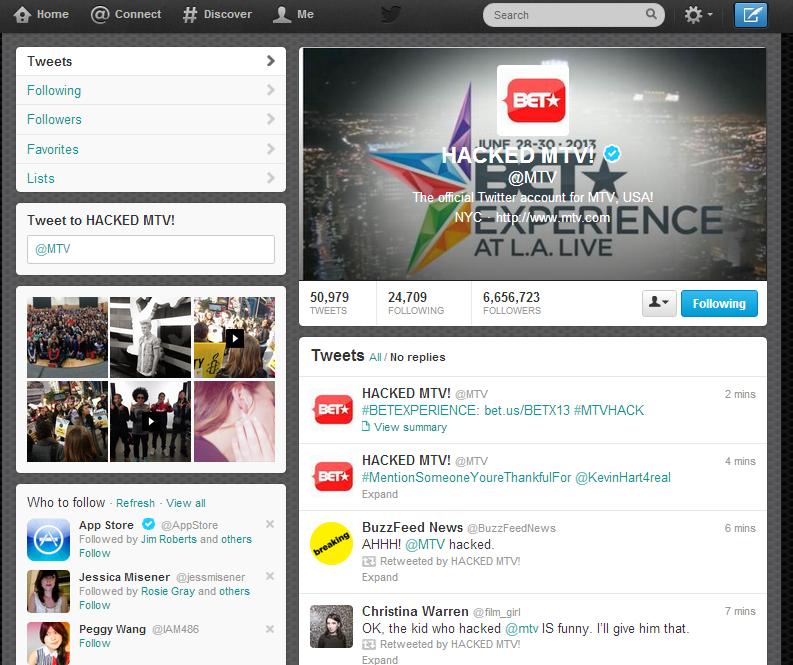 The publicity stunt lasted for about 20 minutes before the company switched all its info back and tweeted, "We totally Catfish-ed you guys. Thanks for playing! <3 you, @BET. ;)"
It is unclear whether Cunha—if he is indeed behind the Burger King and Jeep takeovers—will hack a third target. But one thing is certain: Twitter users hope fake hacking does not become a trend.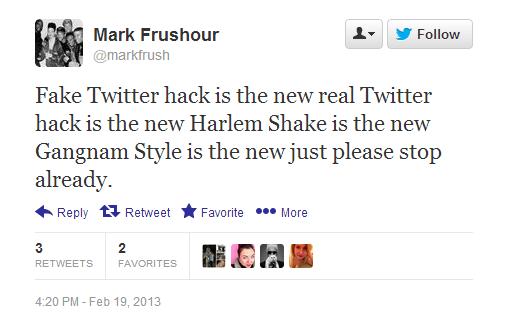 Illustration by Fernando Alfonso III, Photo by dannyman/Flickr