In an effort to capitalize on the buzz surrounding the hacking of Jeep and Burger King's Twitter accounts, a member of BET's social media team decided to "have some fun" by pretending MTV's 6 million–follower account was hacked.
At about 3:10pm ET, MTV's account changed its logo and profile to look like it had been hacked by a BET fan.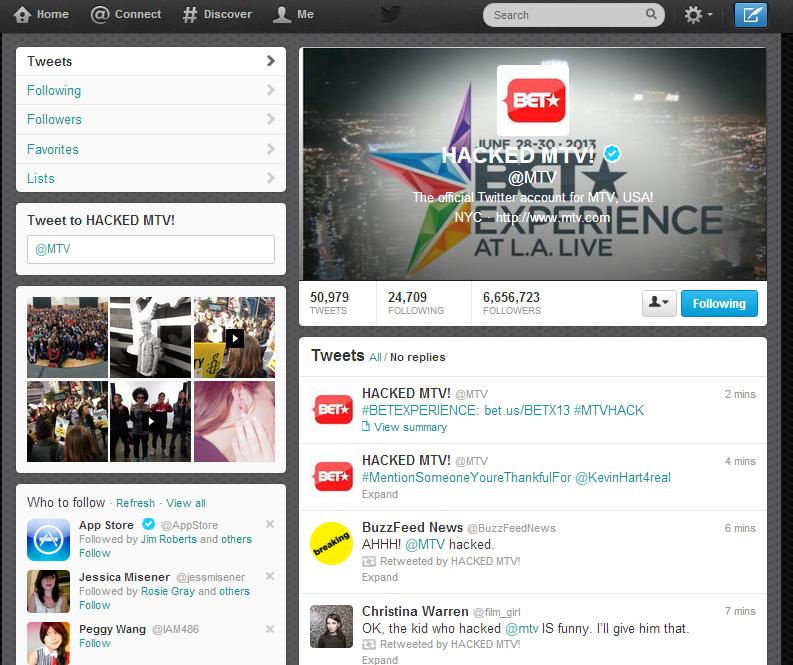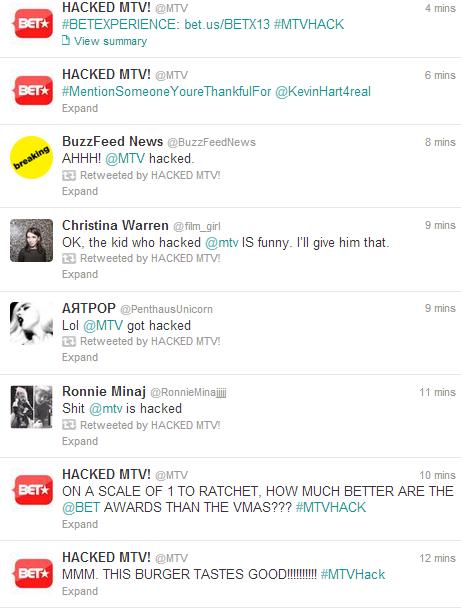 As it turns out, the hack was a publicity stunt orchestrated by self-proclaimed "@BET social media pugilist" J.P. Lespinasse, who tipped his hand on Twitter at 2:16 pm ET, about 30 minutes after Jeep's Twitter account was hacked.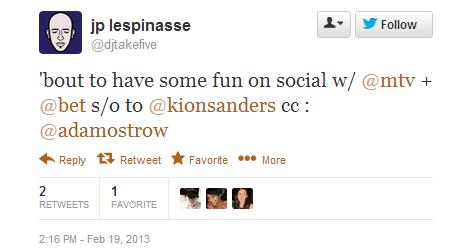 The man behind both actual hacks is likely Tony "iThug" Cunha, "an esteemed former hacker of MySpace pages" and a member of the group responsible for hacking Paris Hilton's cellphone in 2005, Gizmodo reported. Cunha bragged on Facebook and Twitter about the hacks. 
After each account was hacked, its followers grew exponentially as more and more people wanted to see what sort of mischief the hackers got up to.
MTV and BET are both owned by Viacom, a large media conglomerate. Oddly enough, this isn't the first time their marketing department tried to get cute by faking a hack. Anyone remember "Johnny Fame," a fake reporter invented for a promotional stunt in 1998?
MTV has returned its page to normal and posted the following tweet: