Given the recent controversies that got him ousted from Papa John's, you'd think founder John H. Schnatter would be laying low. Yet, he just can't keep his mouth shut.
Schnatter has started a blog called "Save Papa John's" to tell his side of the story. "I built Papa John's from the ground up and remain its largest shareholder. I love my Company, its employees, franchisees and customers," reads the front page of the website. "The Board wants to silence me. So this is my website, and my way to talk to you."

In addition to a lengthy "About" section, the blog features a page dedicated to legal documents, statements and press releases, and letters. Some of the posts include "John's Request For The Documents He Is Owed As A Director," "Open Letter to Papa Johns Team Members," and "Letter to the Board of Directors Requesting That It Form A Special Committee."

The website also has a section for news coverage on the pizza mogul.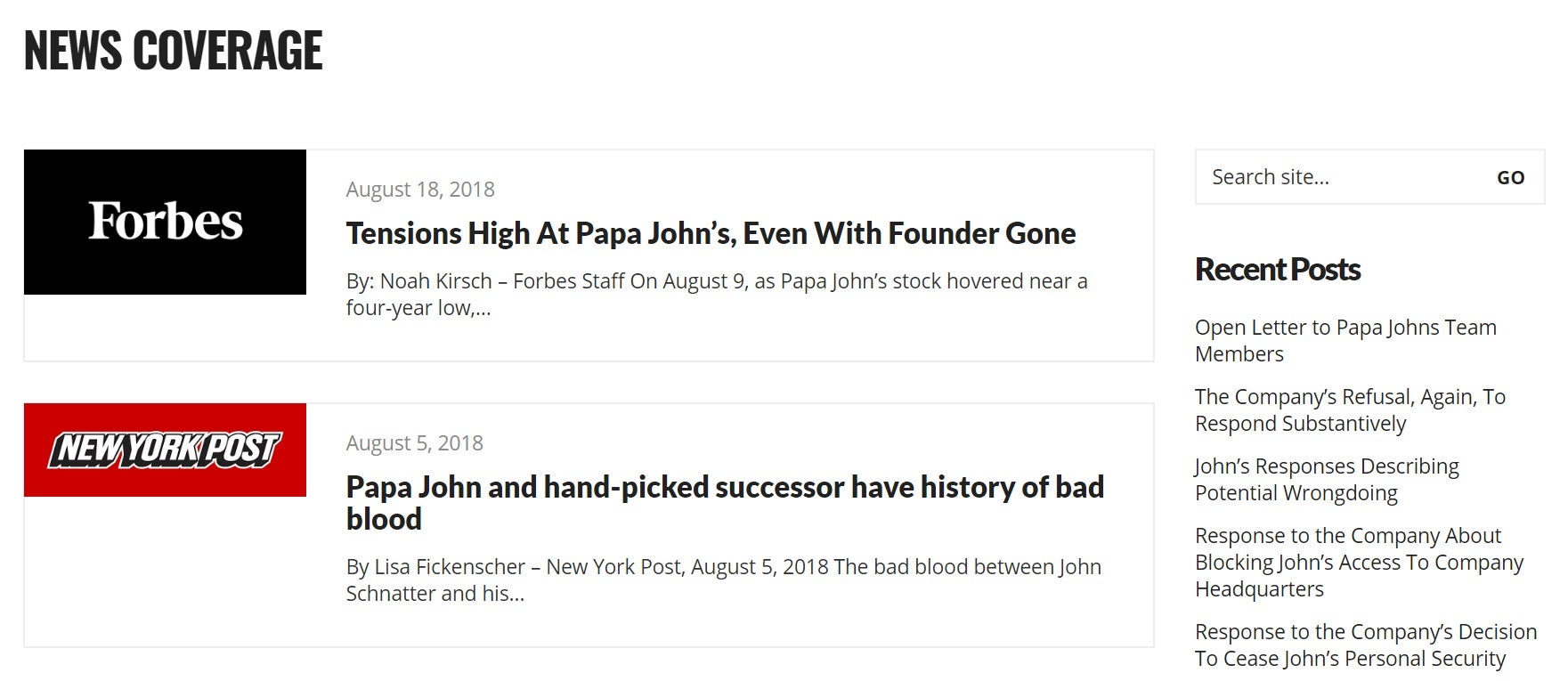 Last year, Schnatter stepped down from his position as Papa John's CEO after making questionable comments regarding the NFL anthem protests against racism and police brutality. He was removed from the company after news broke in July of the founder using the n-word during a conference call, which he later admitted to. Since then, he has said he regrets resigning and has vocalized his disdain for the company's new leadership.
Given Schnatter's flair for the dramatics, the petty blog comes at almost no surprise.
H/T Deadspin