An influencer who recently faced backlash for making fun of an alleged cancer patient has now gone viral for her racist tirade—and she seems to be taking pride in it, according to her posts on Twitter and Instagram.
Playmate Tessi, whose real name is Mya West, has less than 700 followers on Twitter and 913 followers on a 1-week-old Instagram account. She faced backlash in January after an Omegle video showed her trying to humiliate an alleged cancer patient.
On Wednesday, another video of West went viral on Reddit. In the video, she goes on a racist tirade while seemingly reading comments from users on one of her social media accounts.
"This is why racism is good. This is why I believe in racism. I mean, look at this shit," she says. "Fuck you if you think I'm a bad person for racism."
She goes on to refer to Mexicans as "poverty scamming" and calls Germans "fucking Nazi ass terrorists," using "r*tarded" to describe them.
"Who would support those fucking bastards?" she asks during her tirade against Germans. "They literally attacked my channels."
On her Twitter account, she glorified these comments, using the words "f*ggots" and "r*tarded."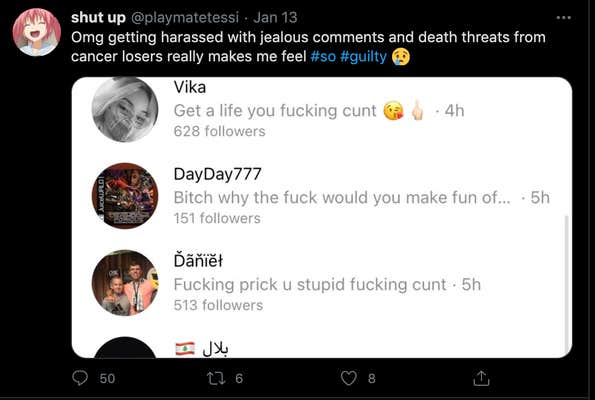 On her Instagram account, which is only a week old, West uploaded numerous videos. In the latest, she brags about outing a gay man.
"You're out of the closet now, bitch," she says in the nearly 40-minute long video posted on Sunday. She was referring to a person she allegedly found on Grindr while responding to questions from her viewers.
She smiles as she allegedly outs him in the video. It's not clear if the person is actually closeted, or even gay.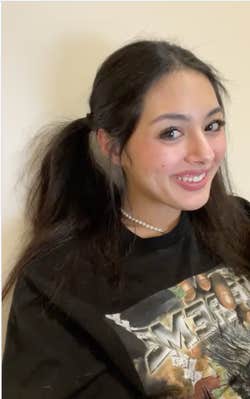 In another video on Instagram, she appears to be doing a TikTok challenge, where she records herself and plays the content back. The content is consistent with things she says in other videos: "You're poor, you're fucking poor" and "Cancer is so funny. It's so pathetic. It's fucking hilarious." In another video, she compares being a housewife to slavery.
Representatives for Instagram and Twitter told the Daily Dot it is looking into the West's accounts.
Her videos are brimming with hate toward her viewers, as well as the communities she targets: Mexicans, the LGBTQ community, people with cancer, and impoverished people. She insults her viewers by calling them "fucking poor," a term she uses in most of the videos reviewed the Daily Dot.
She brags about her own talents and refers to her viewers as "losers" who are "jealous." However, most of the comments on her content are negative.
Although some ridicule her, there are people who are directly affected by the rhetoric.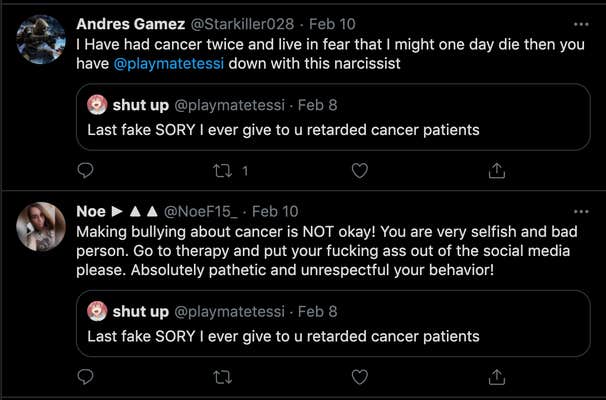 Her OnlyFans account only has 2,800 likes and 110 posts. She charges her subscribers between $15/month to $141/year, depending on the package they pick.
It's not clear if OnlyFans will take any action against West unless she has said equally incriminating things on the platform. The Daily Dot has reached out to OnlyFans will update the report if it responds.
West did not respond to the Daily Dot's request for comments.
Update 7:01pm CT, Feb. 11: An Instagram spokesperson told the Daily Dot it removed several of West's videos and comments for violating its rules against harassment after the Daily Dot flagged the account on Thursday.
---
Today's Top Stories