Grey's Anatomy showrunner Krista Vernoff put together a Twitter thread listing all the illegal things she's done since adolescence to demonstrate the double standard Black victims of police brutality are held to.
Vernoff starts with an account of the time she was caught shoplifting at fifteen, where cops didn't bother to handcuff her after they'd chased her down and she was let off with only six months probation despite the thousands of dollars in stolen merchandise she'd been carrying on her.
She then goes on to tweet a long list of drug, alcohol, and fighting-related crimes, some of which were committed directly in front of police officers, and none of which resulted in her arrest or violence directed at her from the police.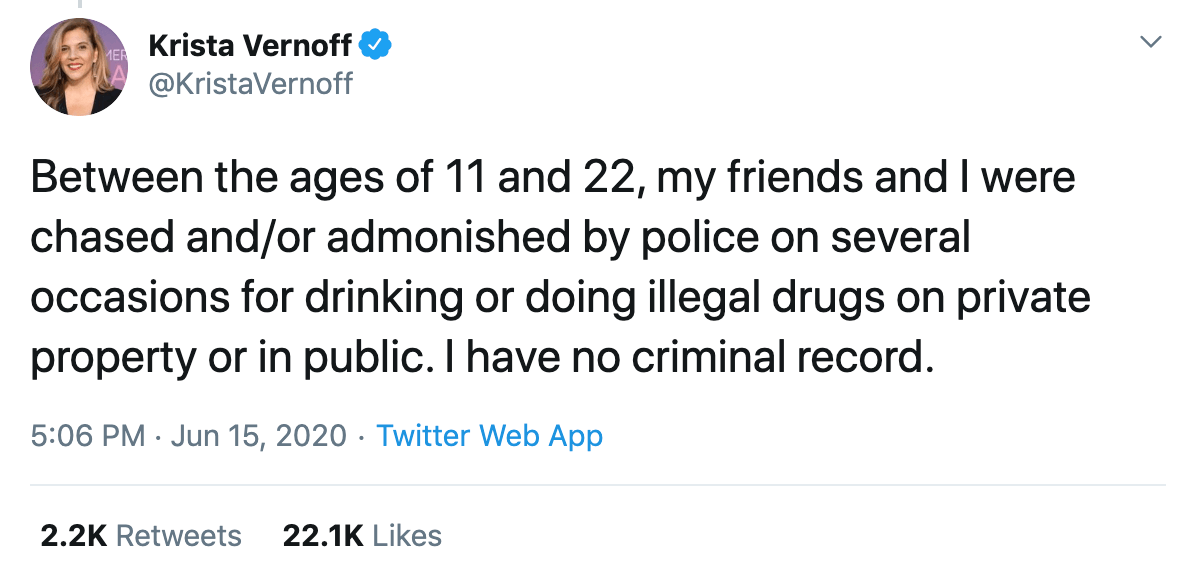 One officer allegedly laughed and told her he'd like to have her as a partner should she ever join the force after witnessing her punch a man in front of him. Even though her victim wanted to press charges, she was allowed to go home with nothing but a warning to stay inside the rest of the night.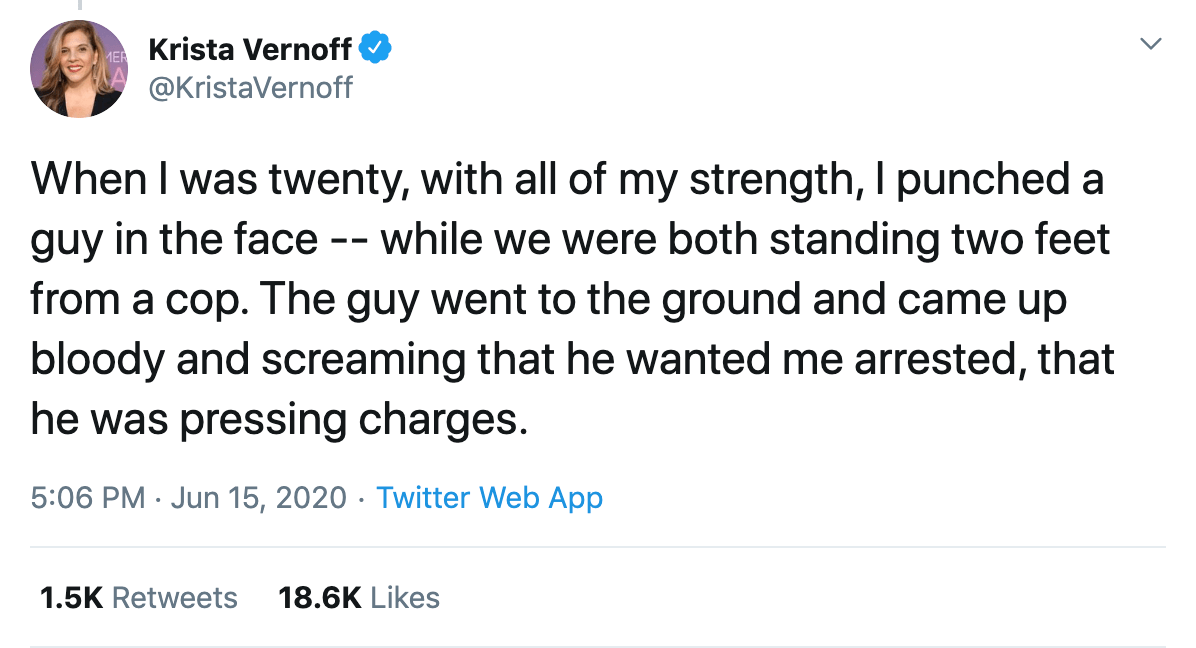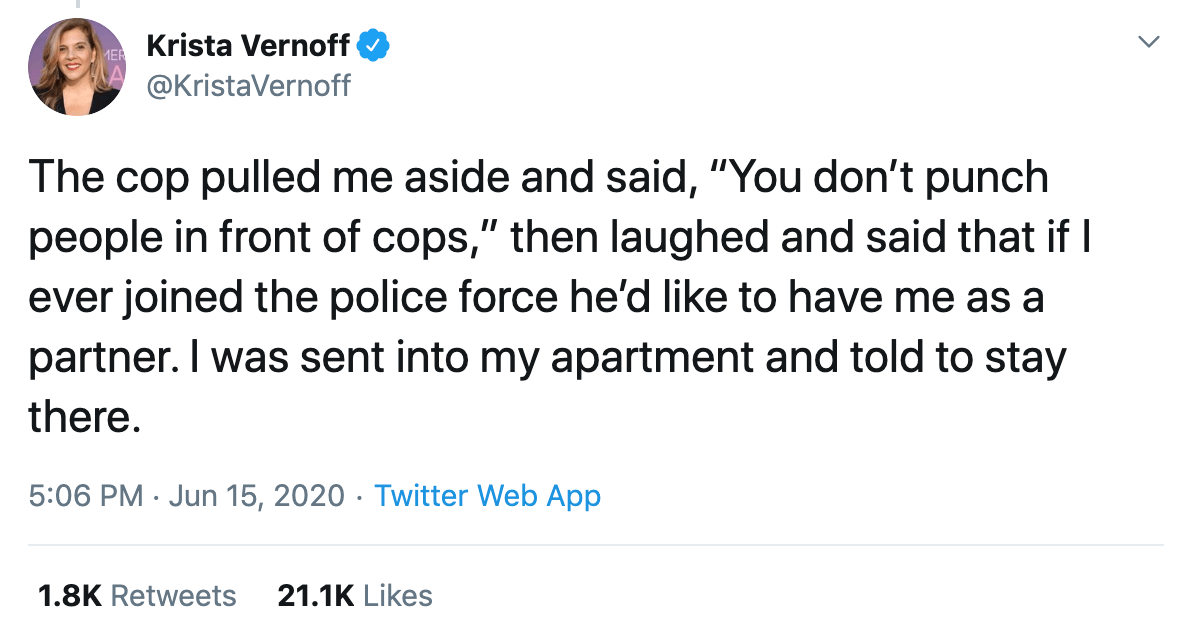 Vernoff goes on to ask her white readers whether or not they'd have said she deserved it if the police at the mall had shot her in the back, as so many say of the Black Americans killed by police after committing very minor crimes.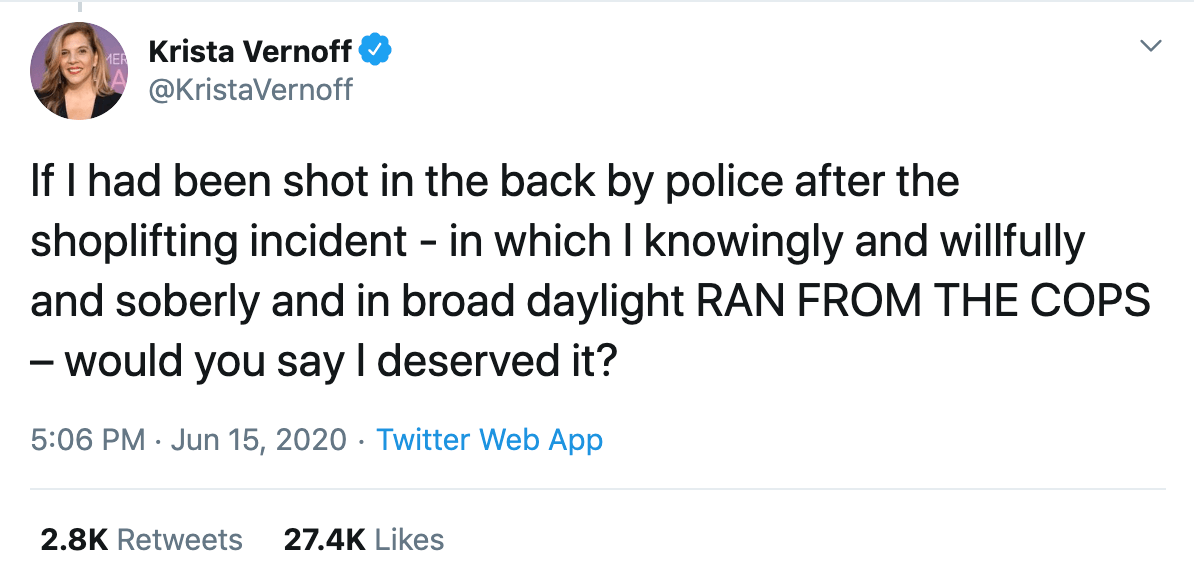 She followed this up with a request that they think about all the crimes they themselves have committed, how those crimes are euphemistically referred to as "mistakes" when perpetrated by a white person, and how those reading this thread were allowed to go on to build a life for themselves—something so often not afforded to Black teenagers.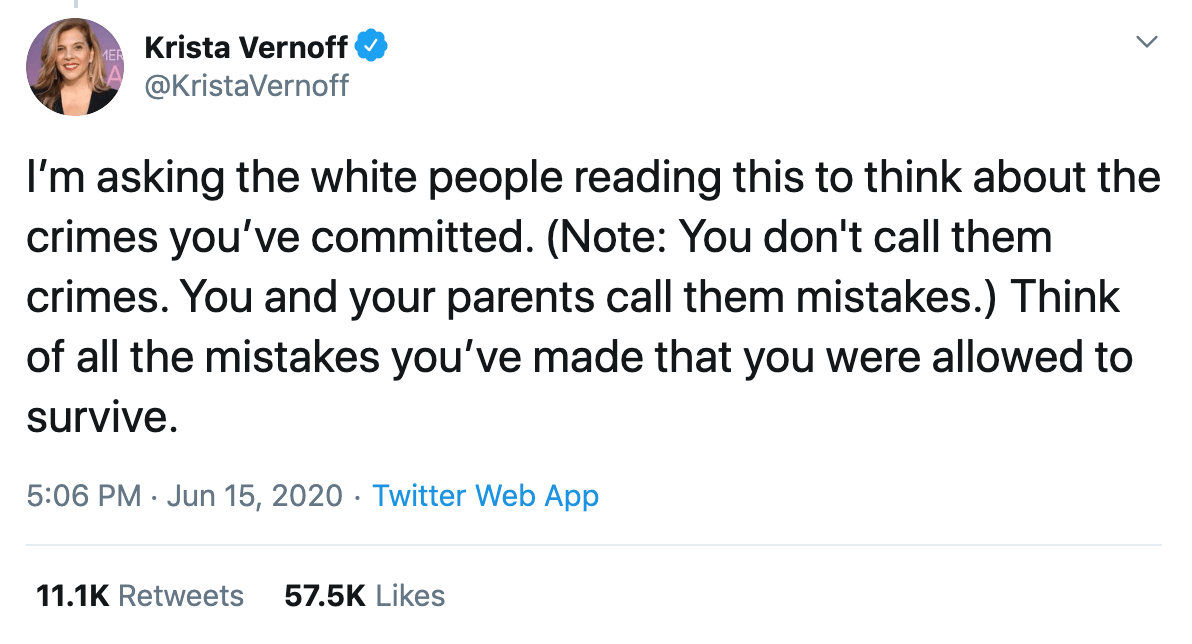 A number of white Twitter users joined in with sharing their own criminal pasts, and how their whiteness allowed them to move on from having committed these crimes with little or frequently no consequences whatsoever.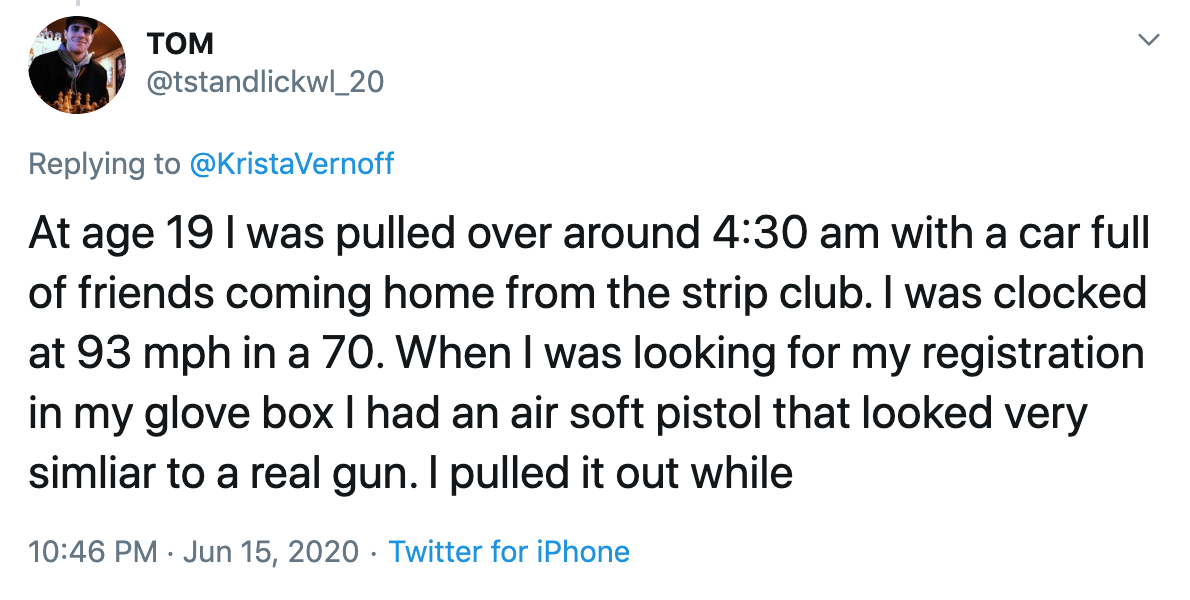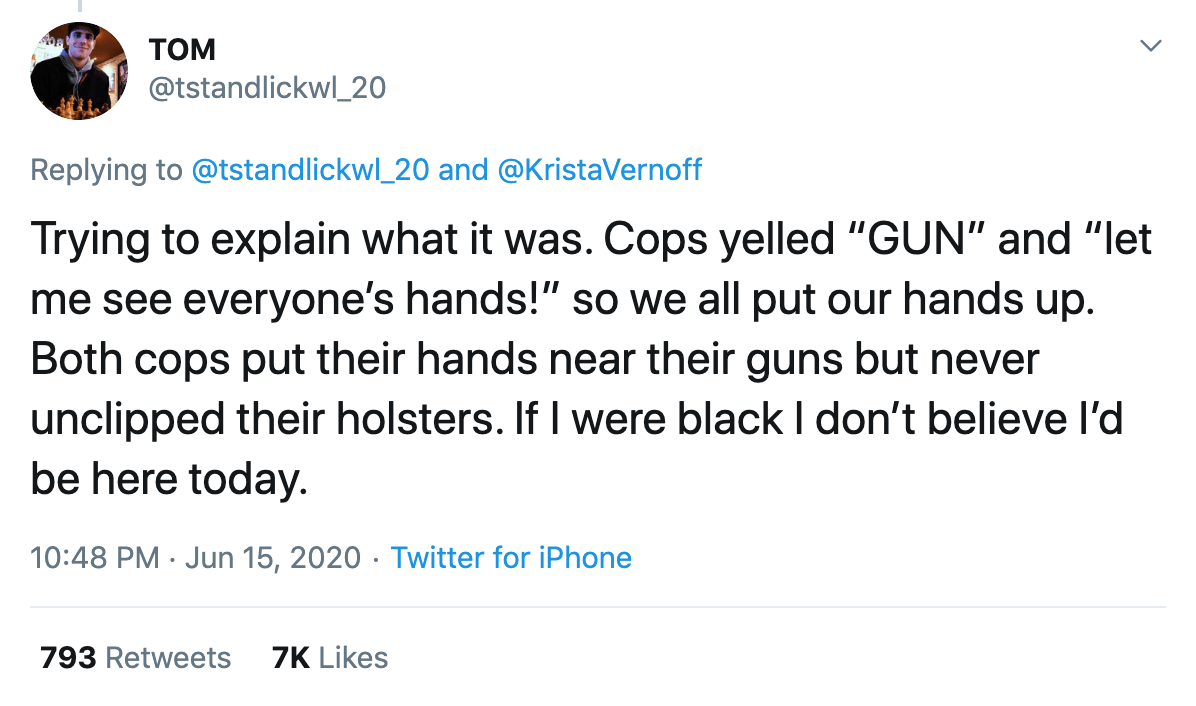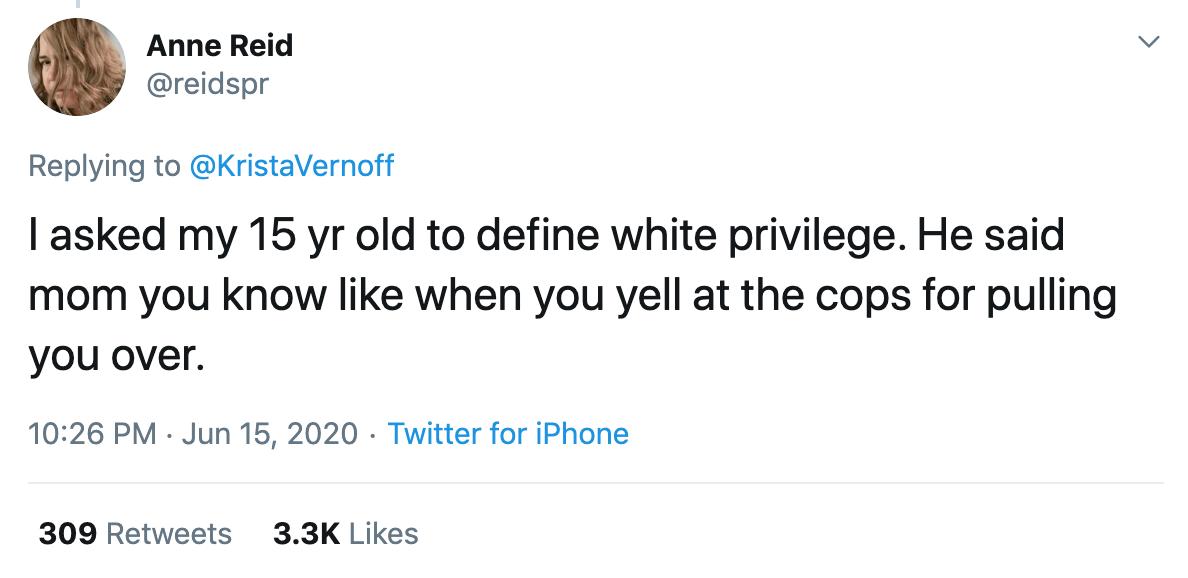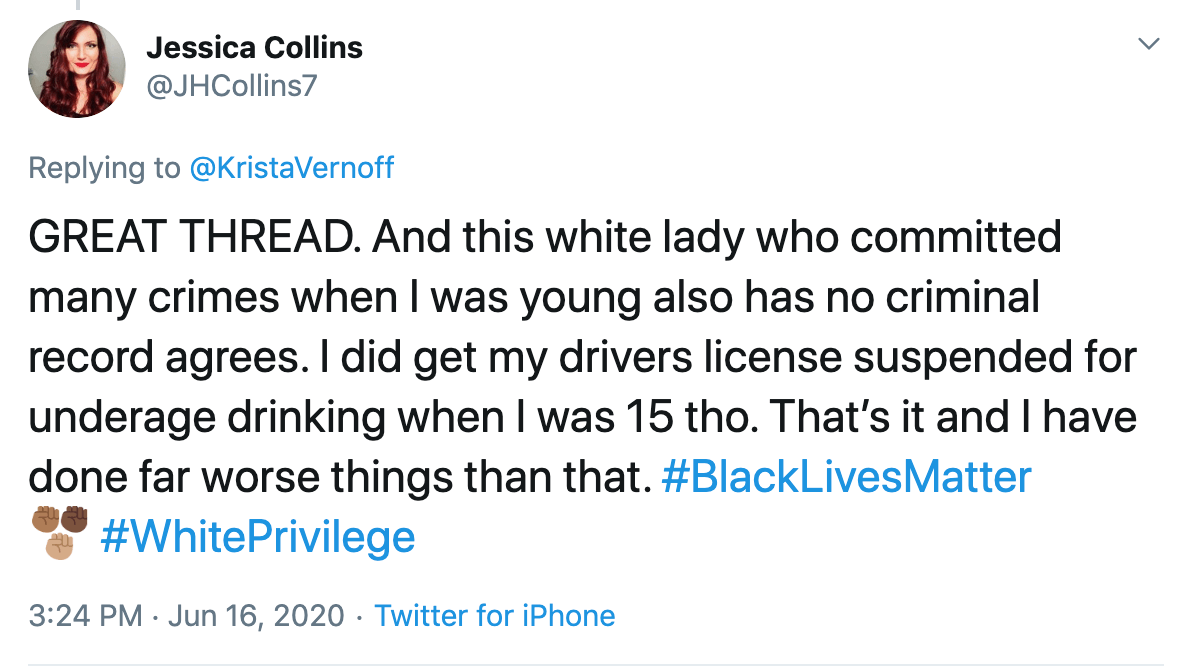 Black Twitter users also shared how, despite not actually committing any crimes themselves, they have nonetheless been treated as criminal by the police. While black children as young as seven are frequently handcuffed and violently abused for acts ranging from "acting out" in school to jaywalking, mass murders like Dylan Roof are arrested "without incident" and brought Burger King by the police.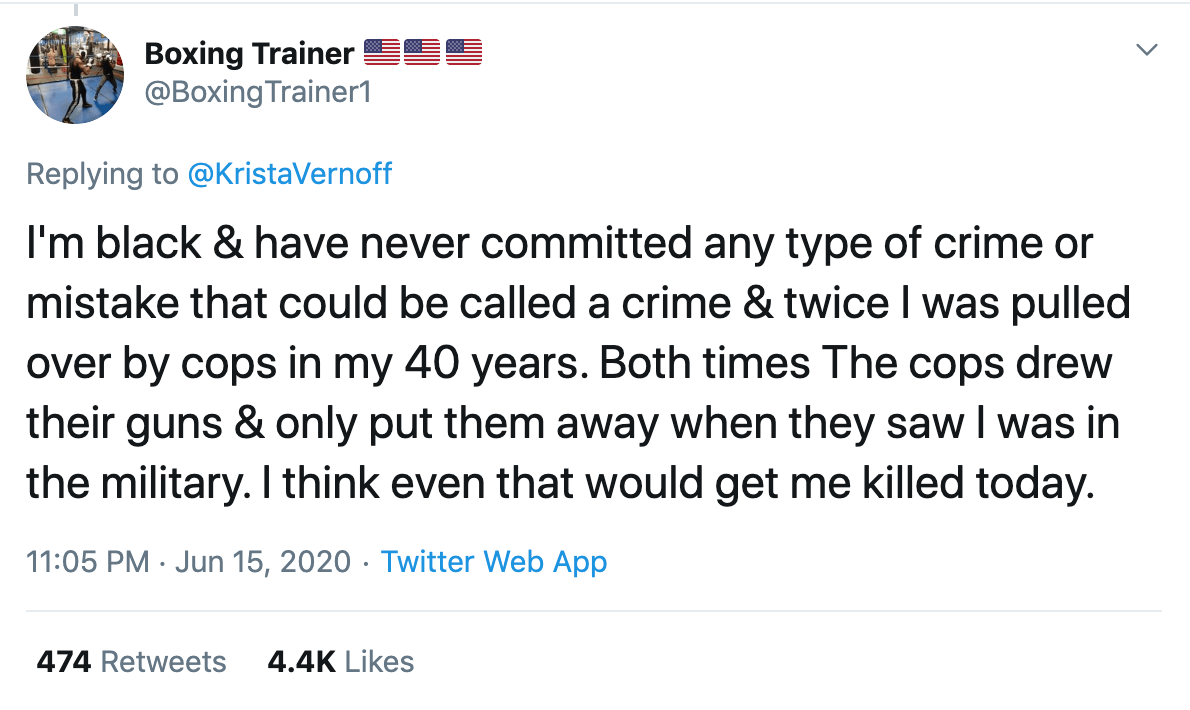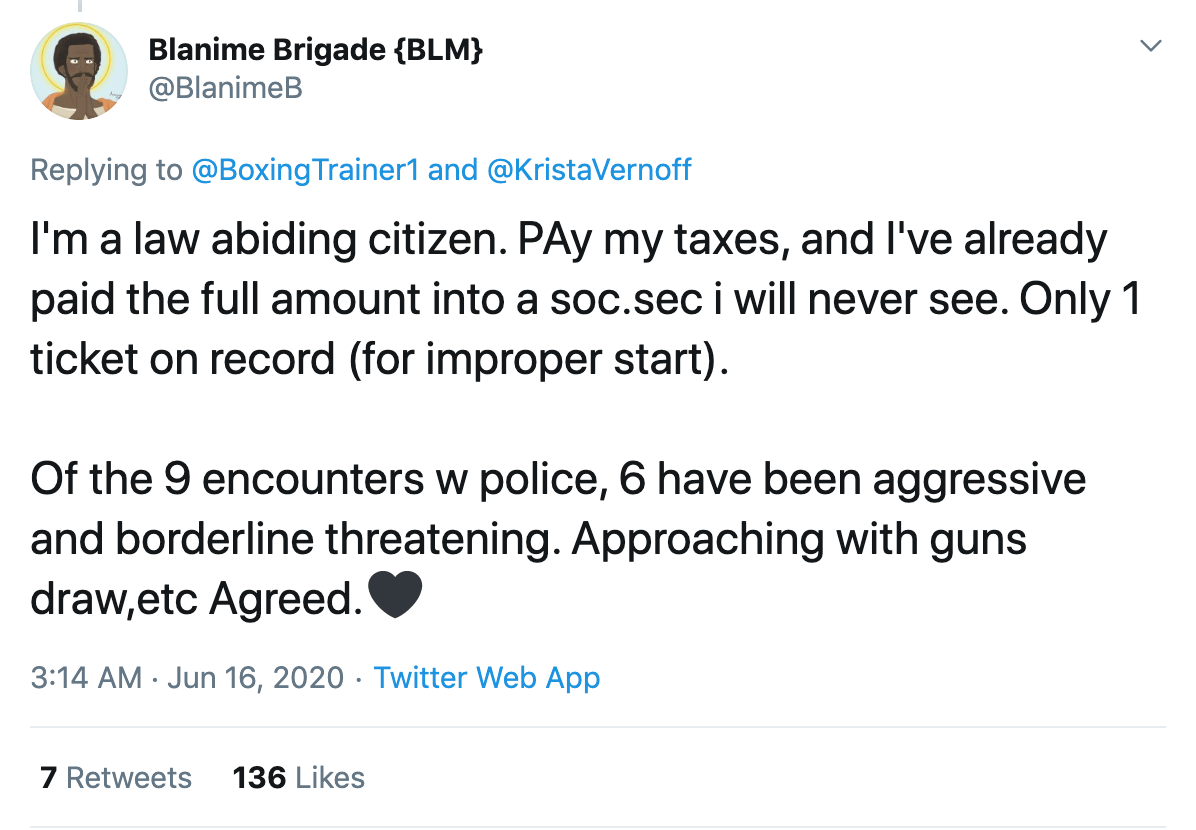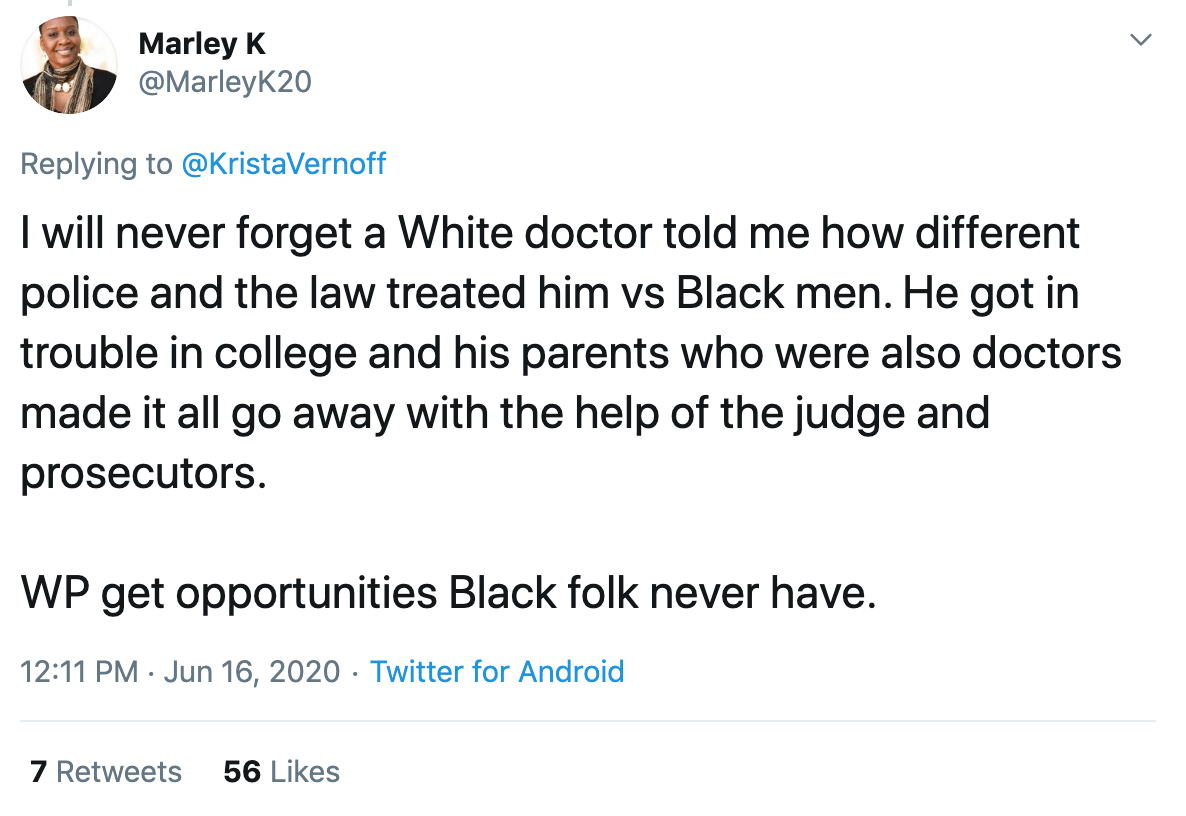 Vernoff finished with a call to defund the police, stating that "the system that murders Rayshard Brooks is a broken system that much change."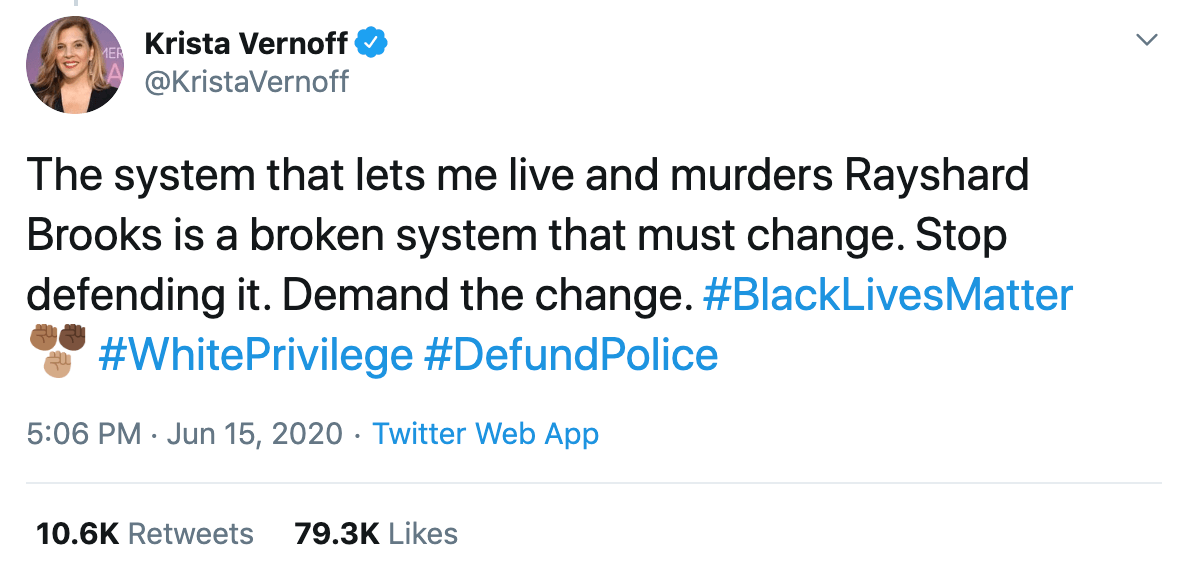 READ MORE: