Cold weather sucks for a bunch of reasons, but one thing in particular that grinds our gears is how difficult it is to use our devices. This Bluetooth Beanie with Touchscreen Gloves, however, solves those winter woes.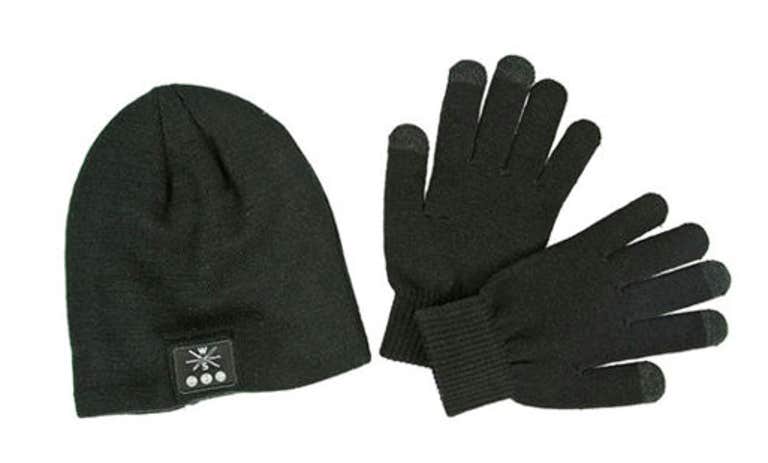 These winter accessories let you keep in touch with your tech without freezing to death. First, there's the Bluetooth Beanie, which features 4.1 Bluetooth connectivity and a built-in mic. So, you can keep your ears warm while they're absorbing your favorite funky jams. It combines high-quality speakers and discreet audio control with style and comfort. In other words, it looks good and sounds good. Sweet.
Then there's the Touchscreen Gloves. They're exactly what you'd think they'd be: gloves that are compatible with your touchscreen devices. With these bad boys, you can stay toasty and in touch with your phone.
Don't let winter weather win. Get the Bluetooth Beanie with Touchscreen Gloves for just $22.99 from the Daily Dot store — that's 54% off the usual price of $50.
MORE BAZAAR DEALS: