Thanks to Korean beauty, Americans have a whole new way to look at skincare. That also extends to Korean makeup, although the buzz around it hasn't reached the fever pitch that sheet masks have attained. One of the reasons why is that Korean makeup often contains skincare ingredients–– meaning these products often work to erase signs of stress and aging along with making you look prettier. How about that!
If you have even less idea where to start with Korean makeup than you did with Korean skincare, no worries. The key difference between the Western style of makeup and Korean makeup is that the latter favors a softer, more natural look. Skin is preferred "dewy" rather than powder-dry, typically steering clear of matte products. Koreans also favor a straighter, thicker eyebrow to America's dramatic arch. You also see a lot less false eyelashes in the wild.
Several of these Korean makeup looks inspired dupes in the American market, specifically BB creams and CC creams, cushion compacts, and lip stains that produce an ombre effect. Some of them aren't bad, but if you'd rather try the trend from the original companies that created them, we've got you covered.
The best Korean makeup products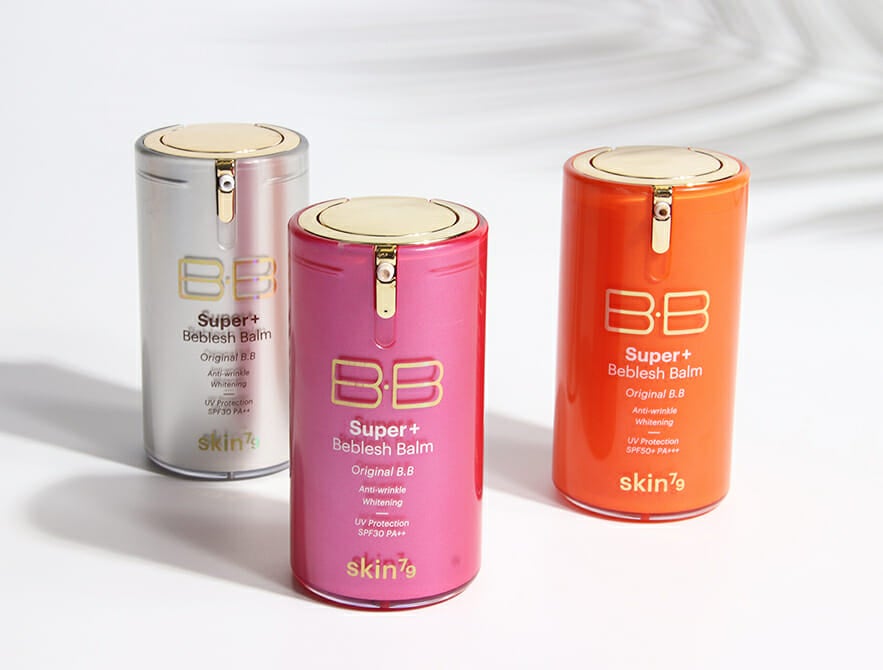 While many believe that BB cream (which stands for "beauty balm" or "blemish balm") is a recent invention, it actually isn't. Developed in 1967 by German dermatologist Dr. Christine Schrammek, the product was used on patients after peels or surgeries to soothe the skin. Korean beauty companies later experimented by adding whitening ingredients (often labeled as "brightening"), which played a huge role in the product's popularity in the Asian market among both women and men. Skin79's "hot pink" BB cream reached such cult status in 2012-2013 that the beauty market flooded with fakes and Skin79 had to create an authenticity label system for its products.
CC creams ("Color Correction") were sold as an advanced sort of BB cream aimed at users with redness and/or dullness. The problem was that BB cream already fixed those issues, so CC cream didn't explode in popularity the way BB cream did. Either way, both are still extremely popular today, and many still favor them over traditional foundation. Beauty fans tend to prefer the Korean formulations to the US formulations since the latter often omits the skincare ingredients that made BB popular in the first place.
Top BB cream picks: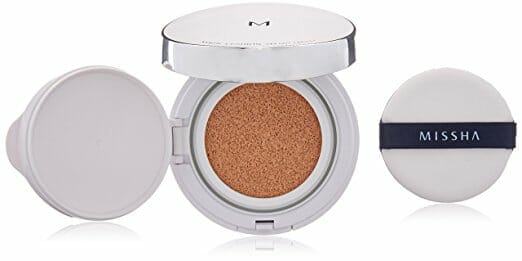 In America, the compact is a must-have item in every woman's purse used for touchups. You take a peek in the mirror, blot away any oiliness and go about your day. The Korean "cushion" compact differs because it contains a sponge soaked in a foundation (typically the same formulations as BB cream). So you can think of cushion compacts as BB cream to go. The finish is also very different than the super-matte one we are used to from powder. Think of that glow that's so popular right now thanks to cream highlighters.
Cushion compacts are slightly bulkier than powder ones because they have a separate storage space for the applicator cushion to keep it clean. But the extra space is worth it, and thanks to their effects you can keep your glow going all day long. They also feel cooling thanks to the moist product inside (think of how a wet beauty blender feels as you apply product). And best of all, they all come armed with sunscreen that protects your skin from both UVA and UVB rays – which, by the way, is something similar products made in the US don't do. To learn more about why Korean sunscreens are better protection against sun damage and skin cancer, check out our feature here.
Top cushion compact picks: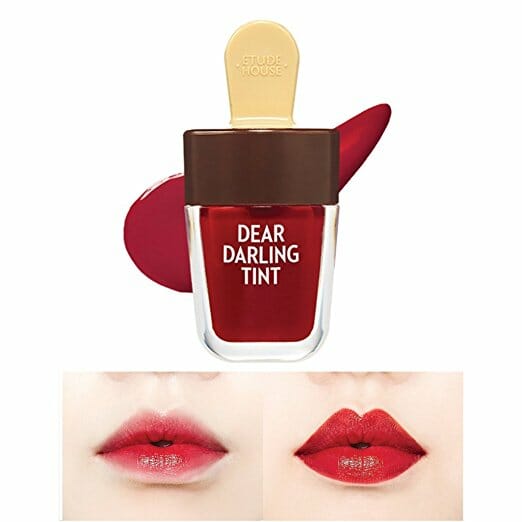 American women tend to favor two types of lip color: carefully applied with a lip liner or something simple like a gloss. It's a very polished look either way, but it definitely looks like something you spent a lot of time on (and forget kissing, cause that messes it up). Korean lip colors tens to prefer stains over lipsticks, and you also see a lot of what's described as an "ombre lip." The color is richest in the center and fades out towards the lipline, creating a really soft, dreamy look.
Best of all, these tints work to create both kinds of lip looks. I have never used any product that's compared to Korean lip stains with the exception of Benetint Cheek and Lip Stain, and it fades much sooner than Korean lip tints do. If you want to put on a lip color and forget it for the rest of the day, these are must-haves in your makeup bag.
Top lip tint picks:
MORE KOREAN BEAUTY:
The Daily Dot may receive a payment in connection with purchases of products or services featured in this article. Click here to learn more.