Spoiler alert: buying a knife set in 2018 is pretty dumb. Instead, check out the top 10 best Japanese kitchen knives on the market, and simply buy what you need.
Japanese knife work is legendary, and has been since the island nation in the Pacific was the land of samurai and perpetually warring provinces. Today, many Japanese knives are crafted using the same methods that made samurai swords. It's no wonder they're known as sturdiest, sharpest and most reliable knives on the market.
Instead of committing to a knife set with a clunky block, buy the right knives for your cooking needs. Here are some of my favorites.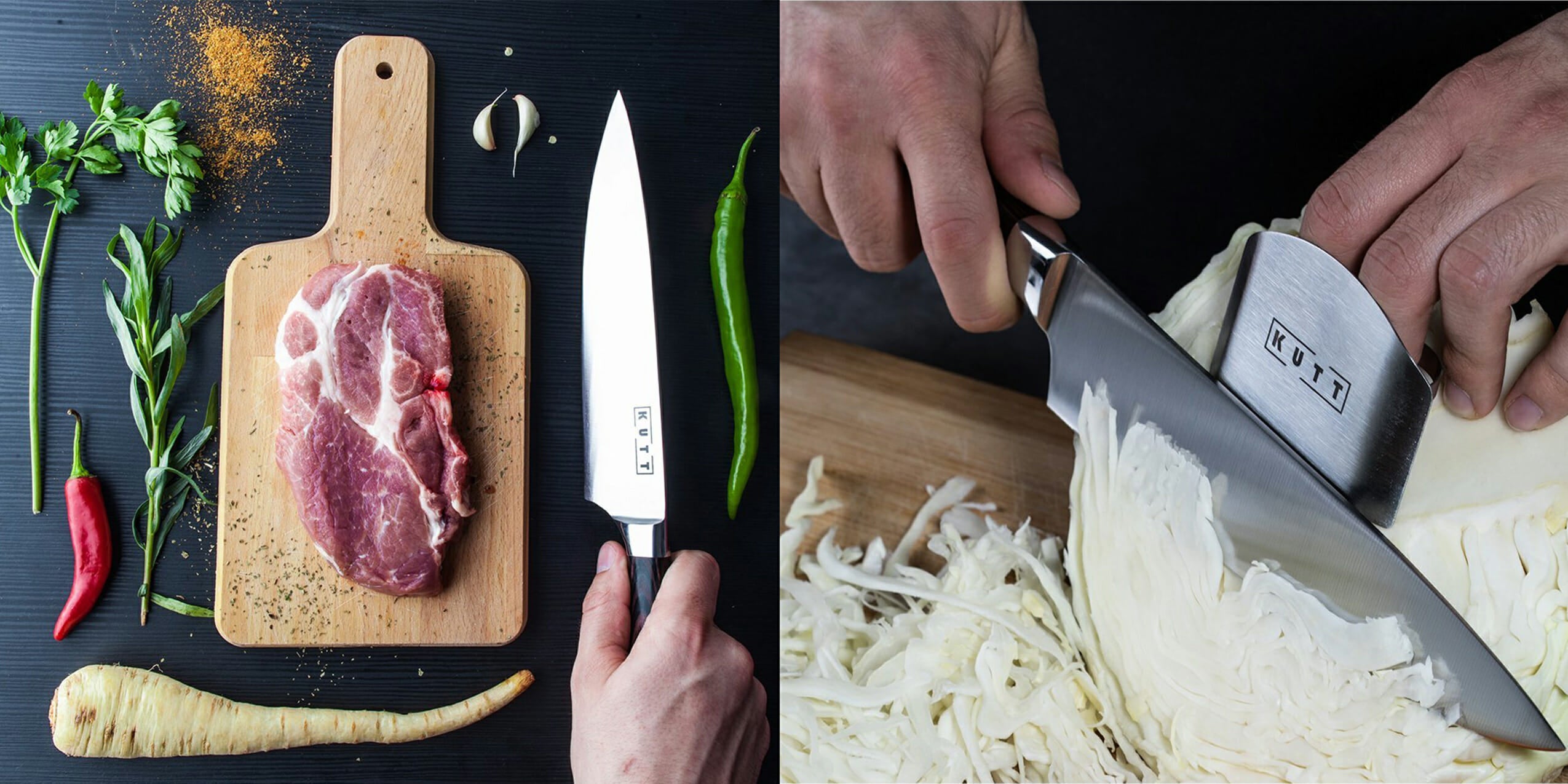 If you're still wrestling with a dull and rusty Dollar Tree knife anytime dinnertime comes around, throw it out. Replace it with this excellent starter knife. It's perfect for someone who's not used to hacking through food with little to no effort. It's within reach of any budget, and even comes with a finger guard so you can go nuts without harming your digits.
Price on Amazon: $25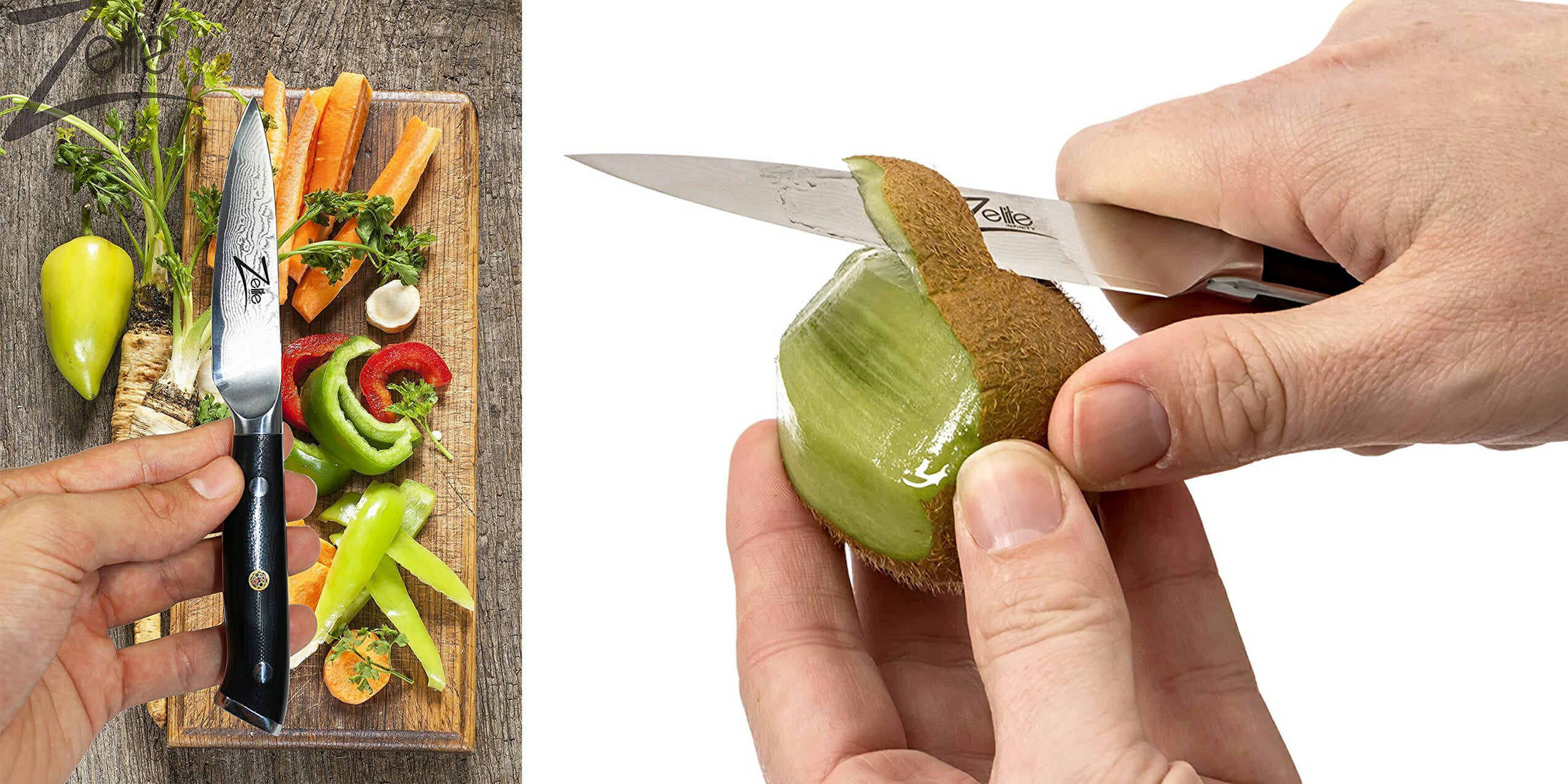 When it comes to peeling citrus or coring strawberries, a big knife can be overkill. This small but sharp paring knife is built with precision in mind. The rounded handle ensures you won't slip when you're working with oranges, parsnips and other delicate foods that need a refined touch. Not to mention, it's stain and corrosion resistant.
Price on Amazon: $60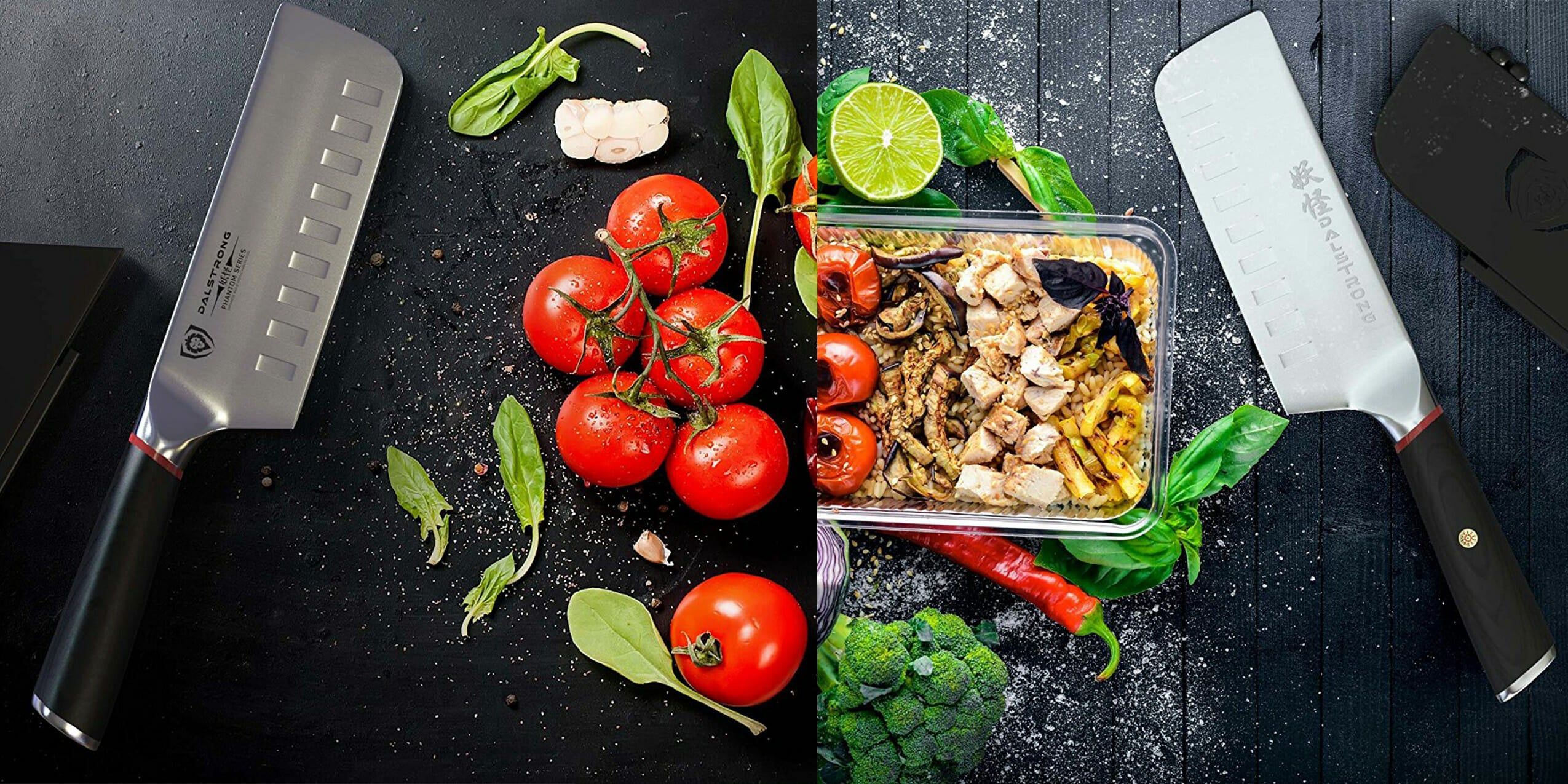 If you're looking for your new favorite go-to knife, feast your eyes on this number. It's built for dispatching vegetables, but works equally well as a makeshift cleaver. Onions, carrots, celery, potatoes, and even herbs won't know what hit them. The wide surface works equally well to scoop up ingredients and slide them into a bowl or hot pan. It's a stir fry workhorse.
Price on Amazon: $69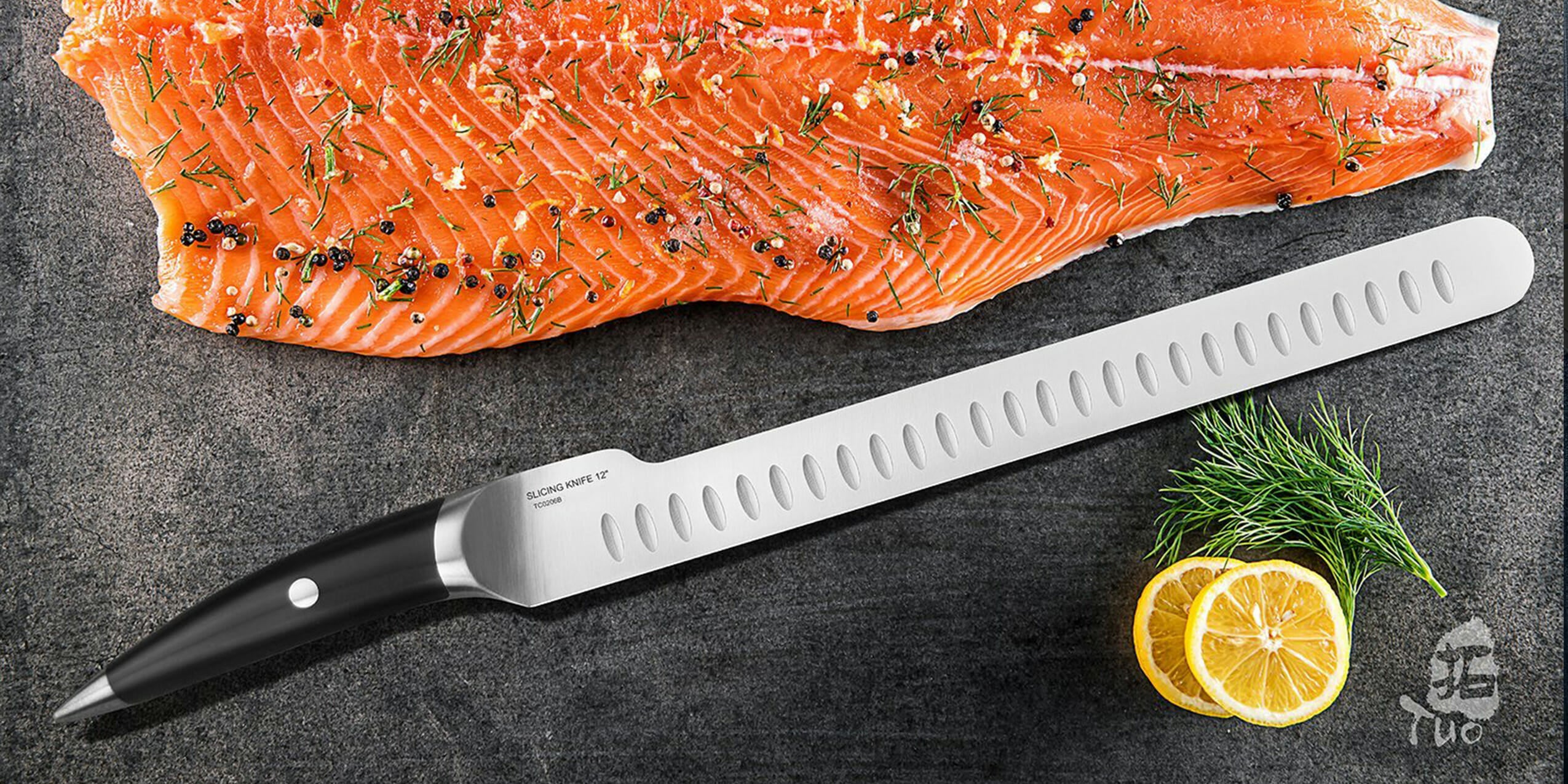 This bad boy is longer than a Kurosawa film. But that's a good thing. Whenever Thanksgiving, Christmas, or Easter rolls around, this knife will make any novice into a trained buffet slicer. The non-slip surfaces cuts like butter through cooked turkeys, chickens, prime ribs, and even glazed hams. If you want to make those picture-perfect slices without turning your roast into roadkill, there's no other way to do it than with this sharp boy.
Price on Amazon: $44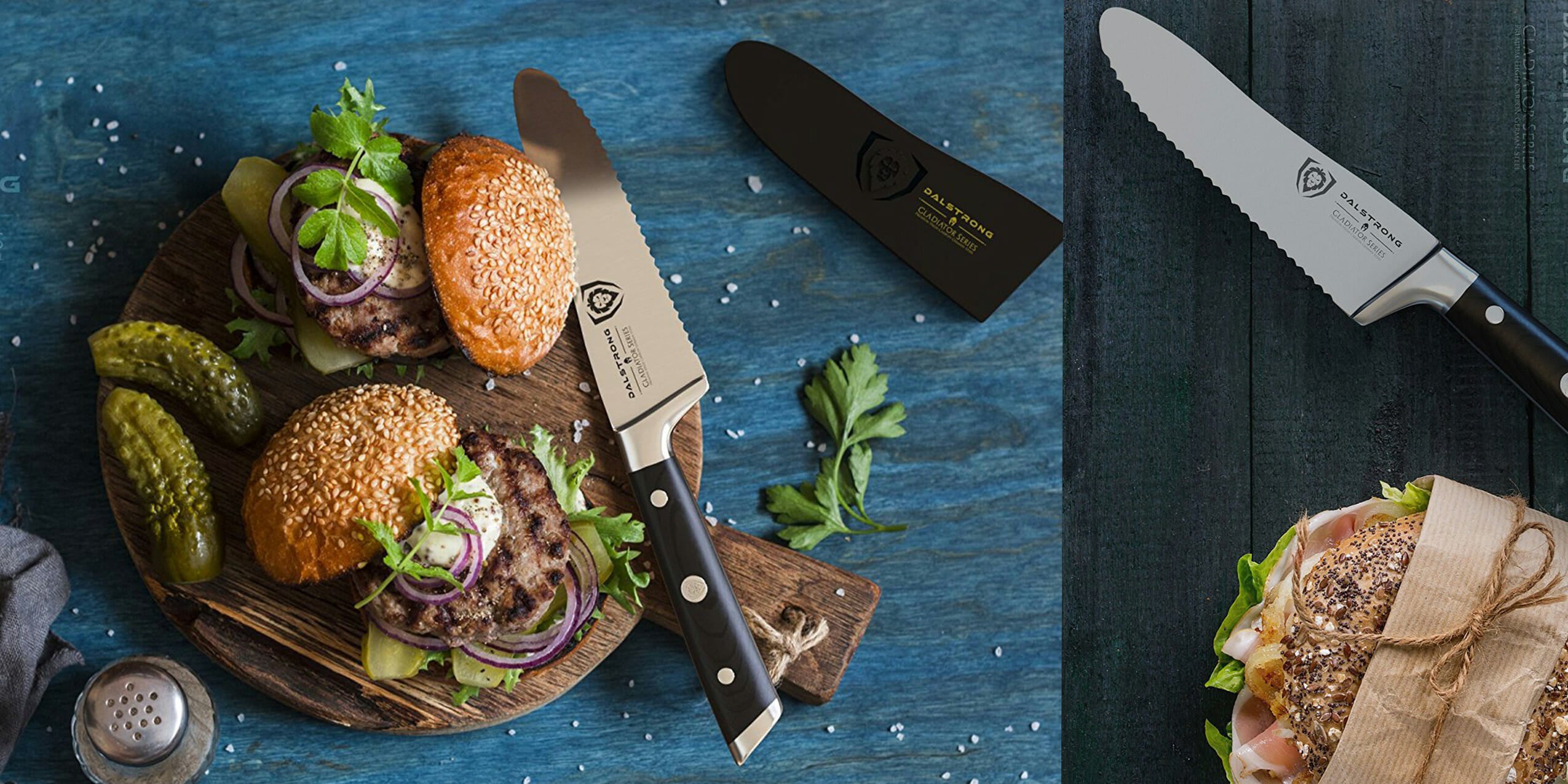 This knife would be hard-pressed to mince an onion or slice a chicken into pieces. That said, it may be the most fun knife to use in the bunch. It's a cross between a bread knife and a spatula, making it perfect for sandwich making. Slice through even hearty loaves of bread, tomatoes, lettuce and even cold cuts with ease. Then, use the long, flat rounded edge to spread your favorite sauce on the bread. Using this will make even the laziest of cooking slobs eager to get in the kitchen.
Price on Amazon: $44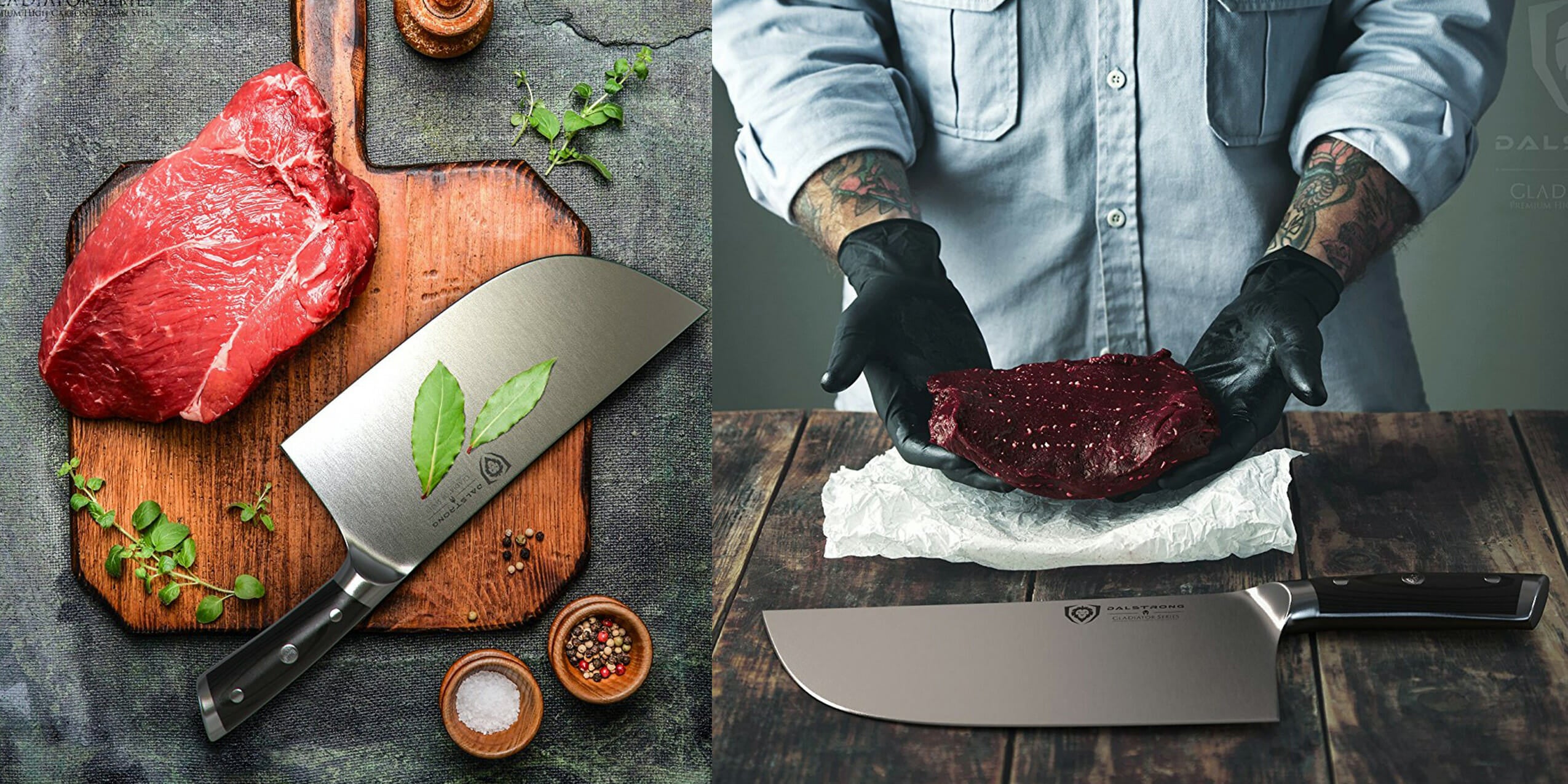 If Cloud Strife had a knife of choice, it would likely be this one, and not just because it's massive. Massive when it comes to cleavers is good, mind you. It's built to dispatch whole animals into perfectly portioned cuts. Even if you're not slicing your own steaks from roasts or cutting up chickens, this knife has a place in your knife drawer. Use it as a blunt instrument to tear through hard stuff like squash, animal bones, and perhaps even home intruders.
Price on Amazon: $79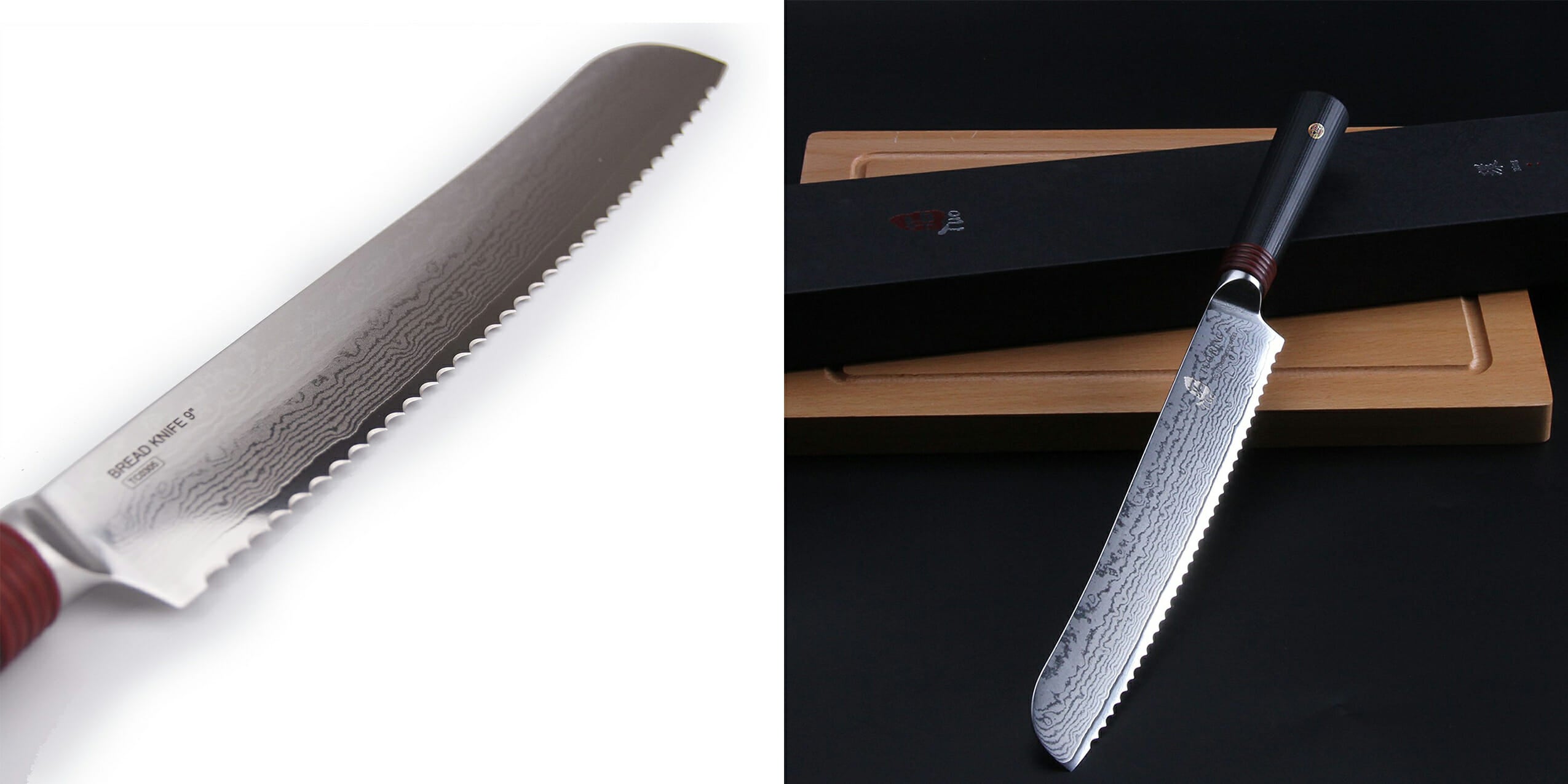 Serrated blades still have their place, despite what naysayers think. Veggies with leathery skins like tomatoes and eggplants can't resist the sharp teeth on this knife, and neither can day-old baguettes. It's made of Damascus steel, so it will stay sharp for years on end, even after you use the heck out of it.
Price on Amazon: $58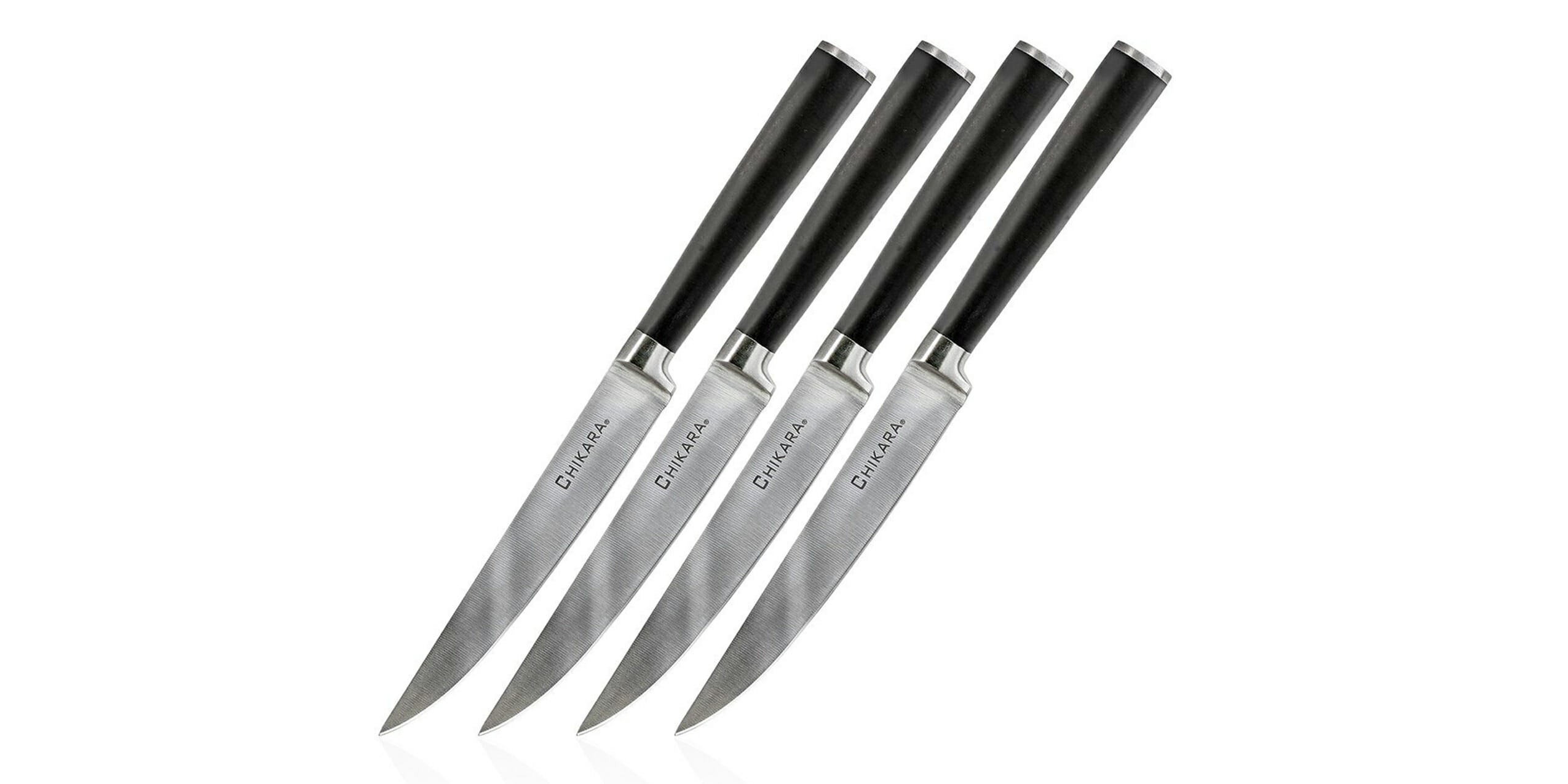 These dudes are often overlooked when it comes to knives. In fact, they're some of the most crucial knives in your repertoire. Just try and slice through a perfectly medium-rare rib eye steak with a lousy knife. You'll turn it into something that's passed through a dog's sticky maw. But with a dedicated set of super sharp knives, eating will be more effortless than cooking (as it should be).
Price on Amazon: $32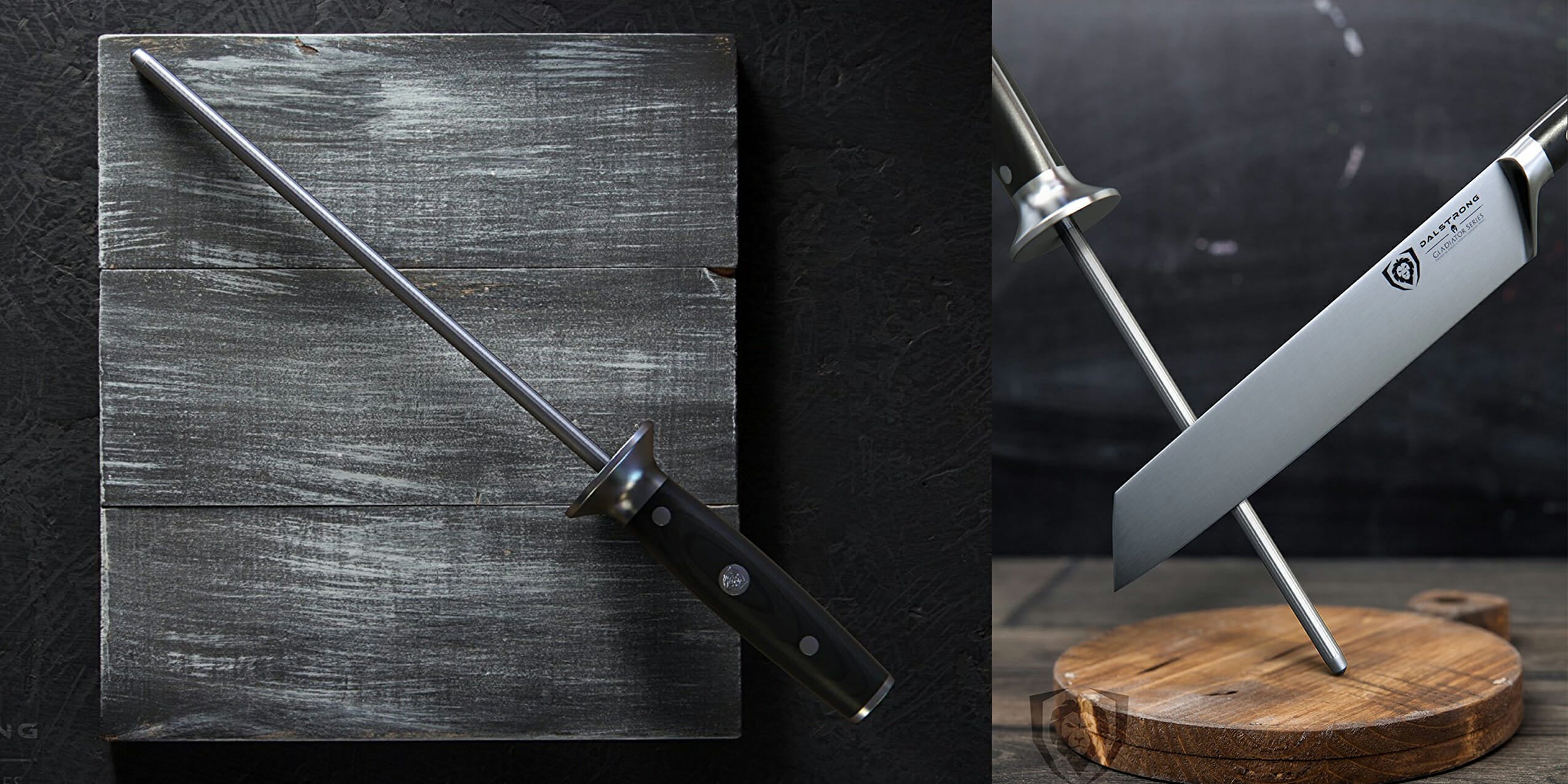 No, it's not a knife. But, it does help keep your knives honed and ready for years on end. By simply dragging your knife along the steel before use about 10 times, it brings your blade back to life, giving you that fresh-out-of-the-box sharpness. The non-slip handle makes it super safe and easy to use.
Price on Amazon: $39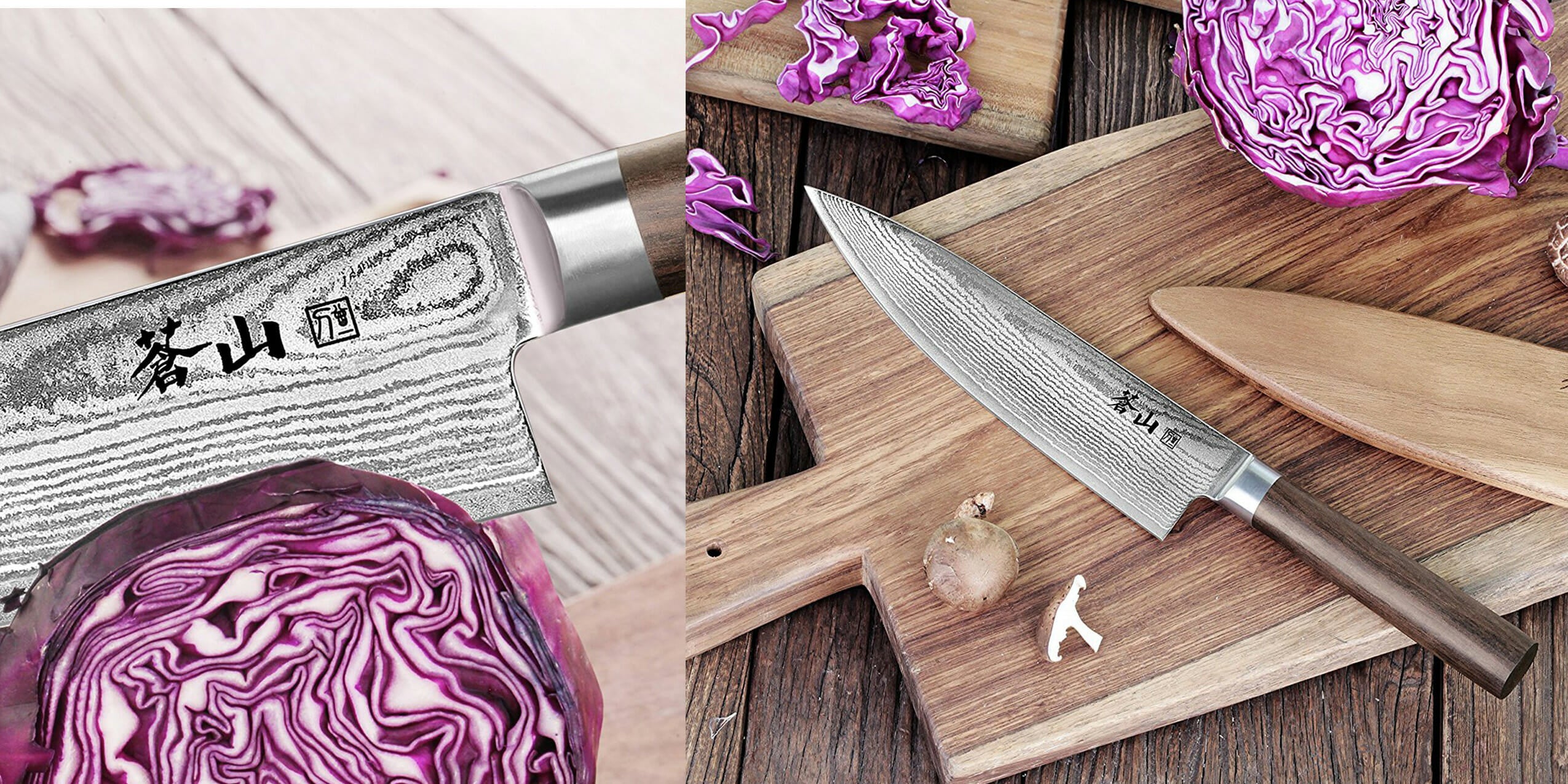 If you're looking for a "forever knife," look no further. This chef's knife is as durable as they come and worth the semi-steep price you'll dish out for it. Forged 67 steel not only looks gorgeous, it cuts through anything in its path. Like any great sword, it comes with a sleek wooden sheath to protect it for years to come. And honestly, if you're only going to have one knife in your kitchen, you could do worse.
Price on Amazon: $129 (regularly $250)
MORE BAZAAR DEALS:
The Daily Dot may receive a payment in connection with purchases of products or services featured in this article. Click here to learn more.