All savvy skincare addicts know one major truth about their routines as lazy summer days give way to colorful leaves and cool mornings: your skin is about to get much, much drier. And if you're in the know, then you've already got a face oil at the ready to compensate. Using one in the fall and winter is as necessary as washing your face am/pm. Some would even say to use one year-round, but that's its own discussion. In the meantime, let's talk about why facial oils are so important.
BEST FACIAL OILS FOR WINTER SKINCARE
What is a face oil?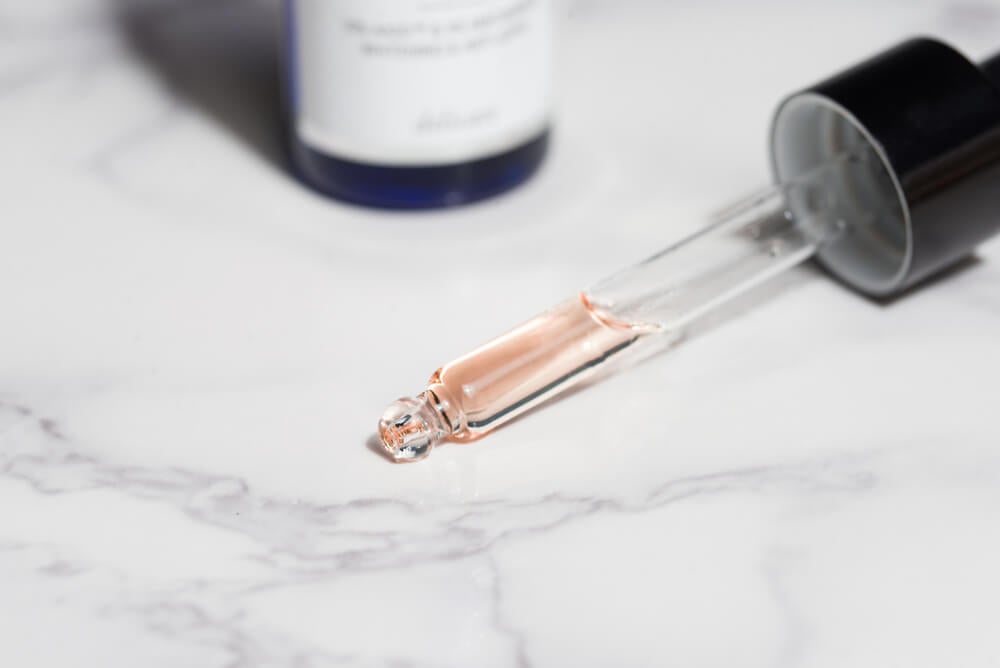 If you've ever used a face oil, you may have noticed that they take a long time to absorb and leave your skin shiny for a while. That's because they are doing intense work below the surface. Facial oils typically are a treasure trove of nutrients like vitamin C, essential fatty acids, and antioxidants. These oils are lipophilic, which means they combine with or dissolve in lipids or fats. This allows them to penetrate the skin deeply, sealing moisture in and keeping toxins out.
Facial oils have a variety of impressive skincare applications. Most of you have heard of using tea tree oil to fight blemishes. Macadamia, jojoba, and camellia oils can pull dirt out of your pores. Argan and yangu oils have powerful anti-inflammatory properties. And besides all of that, face oils are much more deeply moisturizing than face creams–something you need when it comes to the chillier months.
But won't face oil make my oily skin worse?
Believe it or not, it won't. Oil actually fights oil. Jojoba oil specifically reduces oil production, which is particularly good in your routine if you are using anti-acne products which tend to be drying. In fact, the best way to cut down on oil production is to make sure your skin's pH is in balance. If your skin feels tight after washing, this is your problem! The culprit is high pH cleansers, which you can educate yourself on in our primer on the topic.
Another benefit of using facial oil is pairing it with a facial massage. When done properly, this promotes lymphatic drainage and helps reduce the appearance of puffiness. It also stimulates the facial muscles, which, like all the other muscles in your body, thrive when they are taken care of. There are some solid YouTube videos that will show you how to do this type of massage. We also highly recommend Japanese skincare guru Chizu Saeki's excellent book The Japanese Skincare Revolution, which not only shows the step-by-step technique for facial massage but is also chock-full of other beauty wisdom.
How do I choose the right facial oil for my skin?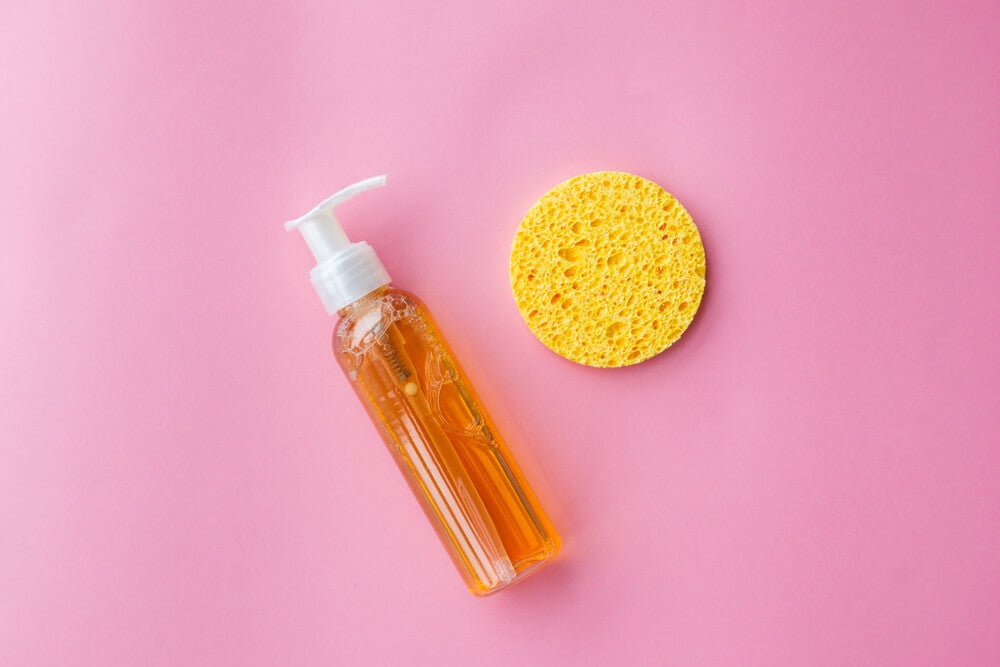 One key thing to know is that not all facial oils are the same. Pore-clogging (also known as comedogenic) oils do exist, and we don't want those on our skin! A few examples include coconut, flaxseed, cocoa butter, and castor oil. They have other excellent uses, but they don't belong in your skincare routine. However, gems like jojoba, argan, rosehip, almond, bergamot and more all shine in a skincare routine. If you aren't sure about which oil to choose, don't worry–we have some recommendations for you!
The best face oils for your winter skincare routine
If you're not quite sure where to start with facial oils, The Ordinary's Rose Hip Seed Oil is a great one. It's bursting with linoleic acid, linolenic acid, and pro-vitamin A, all of which are going to feel like heaven for dehydrated, sad winter skin. It's cold-pressed in order to retain its aroma and potency, and it's also organic and sustainably sourced. Best of all, at less than $10, it's going to keep your costs low and your skin nourished.
Price on Sephora: $9.80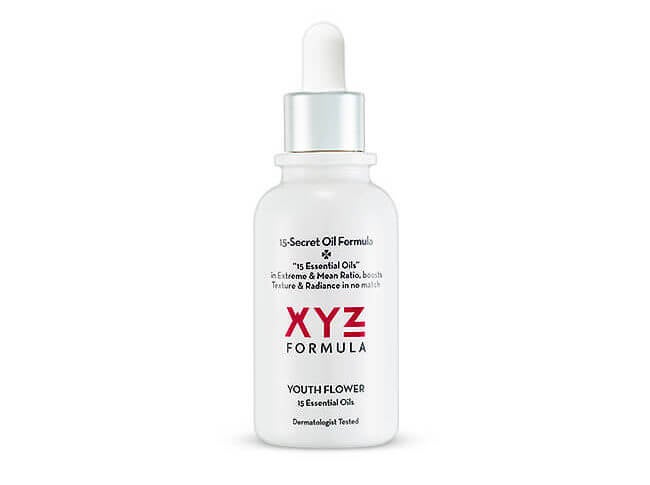 Korean skincare company XYZ's English is not its strongest suit, but don't let it hold you back from buying its incredible products. One of my favorites is the Youth Flower, which uses 15 essential oils including camellia, rose, bergamot, hibiscus, and linden. And if you're addicted to the glow that it gives you, we highly recommend you check out the rest of the XYZ collection (the entire Waterfall CeraCrown line is stellar, especially the gel toner).
Price on Kooding: $33.99
With a name as trendy as C.E.O. Glow, this facial oil could easily be all attitude, but the rabid fanbase proves that it's got more than just looks to offer. A blend of stable vitamin C, turmeric, and evening primrose oil, it gives a luminous appearance after you apply it. Thanks to the vitamin C, you should also see acne scars fading and overall brightening. And if you'd like to learn more about why vitamin C is such a powerhouse in your skincare routine, we've got a primer to teach you all about it.
Price on Sephora: $40
Josie Maran's Argan Oil is a well-known product in skincare circles, and using it will tell you why immediately. Argan oil hails from Morocco and is a rich source of vitamin E and antioxidants, which means it helps protect your skin from free radicals. Your skin just drinks up all the goodies and reduces the appearance of fine lines. This one absorbs quickly and is cold-pressed and 100% organic, as all good oils should be. The price is moderate, but you have to remember a little bit of facial oil goes a long way. Pro tip: if you want to make it last even longer, just add a few drops of it to your moisturizer instead of applying a layer of the oil itself!
Price on Sephora: $49
ESYM carries three excellent facial oils for whatever type of extra care your skin may need. I spent some time with the Antioxidant over the last few weeks, and found that kept my skin feeling moist throughout the night and well into the following day. Bursting with a rich list of oils including rosehip, jojoba, marula, and even myrrh and frankincense, it smells every bit as wonderfully as it performs, too. The Balance and Detox varieties respectively calm oily/hormonal and dry, dull skin conditions, and a few drops is more than enough to boost your evening routine.
Price on ESYM: $62-72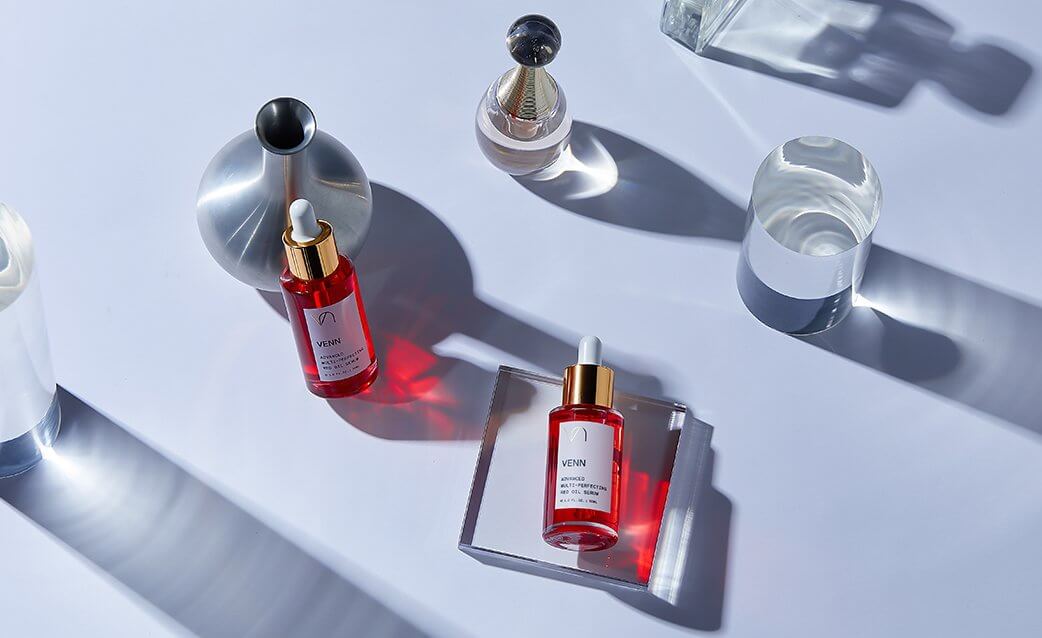 Venn's red oil serum easily has the most impressive pedigree on our list. It packs a whopping 34 botanicals and essential oils into this little bottle, which would be impressive all on its own, but the formula also comes from a revered book from Korea's Joseon Dynasty in the 17th century. Two to three drops are enough for a single application and result in the longest-lasting glow I have ever seen in a facial oil. Of course, the price tag is higher than what's on the rest of this list, but if you can afford to treat yourself this one is worth the extra spend.
Price on Venn: $115
The Daily Dot may receive a payment in connection with purchases of products or services featured in this article. Click here to learn more