You don't need to break the bank to impress mom. (Well, most moms anyway.) We've curated the best Mother's Day gifts for every budget so moms can feel special regardless of what you spend. Whether you're cash-strapped or rolling in the deep, these creative gift ideas for mom are packed with heart.
Mother's Day gifts under $25
Whether mom is a seasoned gardener or a total newbie, these kits are perfect for getting her hands dirty and sprouting a green thumb. Each kit contains five different seeds and starter pots to set the foundations of a beautiful garden. There are kits for herbs, fruit, funky veggies, gourmet edible flowers and even one full of cocktail fodder. Produce has never been this chic.
Price: $15.99
Next time mom makes a home-cooked meal, inspire her with a little magic from the Disney Eats collection. These are the perfect cooking supplies for mothers who always have Mickey and Minnie on the brain. Spruce up mom's kitchen tools with Disney measuring cups, whisks, mixing bowls, aprons and everything in between. This collection gets even sweeter for grandmas—these tools make cooking everything from eggs to genuine Mickey Mouse pancakes an adventure for budding knee-high chefs.
Price: $8.95+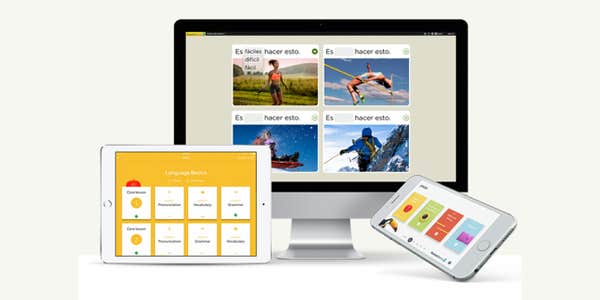 Help the world traveler in your life learn a new language before they embark on their next vacation. Because Rosetta Stone and its companion app are available on every device from computers to smartphones, the lucky recipient of your Rosetta Stone gift will be able to polish their Italian anywhere, from their bedroom or a scenic Tuscan villa. Beginners courses take as little as 120 hours to master on average. New students can choose from one of 25 languages and finally become bilingual in three, six, 12 and 24-month subscriptions. Eager learners can take full advantage of live coaches and speech recognition technology to make the experience as smooth as ever. From now through Mother's Day, learning a new language costs as little as $7 a month for a 24-month subscription.
Price: Varies
Your mom is likely your hero. But who inspires her? This tome spans the history of badass women from 450 BCE to 2016, spanning 31 countries from around the world. Learn about heroes from revolutionary artist Frida Kahlo to courageous freedom fighter Malala Yousafzi. Each page tells the story of over 250 women, complete with stunning visuals.
Price: $11.83 (regularly $15.99) 
From master craftsmen to the occasional scrapbooker, any artsy mom would appreciate Prismacolor's Hand Lettering kit. It comes with everything mom needs to get started, including two pencils, seven illustration pens, two dual-ended markers, an eraser, and a pamphlet full of tips and tricks. 
Price: $18.13
Give mom the gift of seamless streaming with this smartphone screen magnifier. Instead of watching her suffer while she squints at the screen, this magnifying glass lets her see the bigger picture (literally). She can even detach the magnifying glass from its stand to use on newspapers, her Kindle, or whatever else she lays her eyes on. 
Price: $9.95
Mother's Day gifts under $50
Everyone likes waffles (unless they have absolutely no taste), but no-one likes cleaning up after them. Luckily, DASH designed a Belgian waffle maker with nonstick griddles and side trays to catch and collect any batter overflow. Now, mom can enjoy waffles any day of the week without worry!
Price: $31+ (regularly $49.99)
Help mom finally cut the cord. Amazon Fire Stick lets you stream all your favorite channels and apps like Netflix, Hulu, and HBO Now. And because it's powered by Alexa, you don't even have to touch a button. Mom will cackle with joy every time she whispers, "Alexa, play Minions" or "Alexa, play Monk." Because nothing makes mom's happier than having their commands obeyed without complaint.
Price: $39.99 (regularly $49.99) 
Fancy, salon-quality hair dryers don't have to cost a fortune–Vanity Planet makes sure of that. And I can vouch for this baby because I actually purchased it for my mom last Christmas, and her first words after using it were "OMG. I love it!" So then I tried it and WOW, I don't think I can own any other hairdryer now. Not only is it super lightweight and quiet, but it also features three heat settings (cool, warm, and hot) and two-speed settings (low/high) powered by 1875 watts–which significantly cuts drying time. Say hello to happy, healthy, hair! 
Price: $32.99 (regularly $69.99)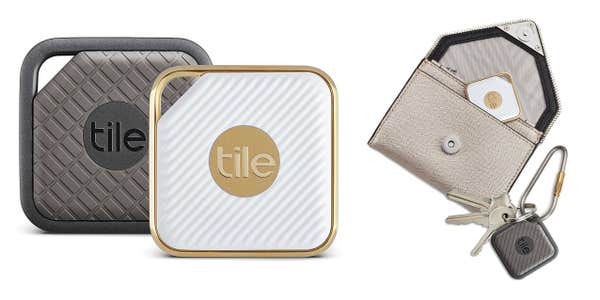 Mom may be perfect, but even the most saintly among us are prone to losing our keys. Tile ensures mom can find them no matter where they were lost. It attaches to any keychain or phone, and when activated, it rings a loud jingle until your lost items are found. Plus, it's waterproof and resilient to nature's many dangers, in case things are lost outside.
Price: $44.40 (regularly $59.99)
This isn't just the best looking cooking vessel in any kitchen: it's also the most versatile. Is there any other pot or pan that could make a cowboy pot roast and a baker's dozen of donuts equally well? Unlikely. And unlike other cast iron dutch ovens, the enamel coating makes cleaning these bad boys a breeze. Plus, there are tons of colors available so you can get one in mom's favorite color.
Price: $59.90 (regularly $115)
Nothing upgrades a bed quite like a big goose down comforter. It's the closest thing to sleeping on a cloud anyone will ever get. These alternatives are just as cozy at a fraction of the price. Each hypoallergenic comforter protects against mildew, mold and dust mites. If the diamond stitch pattern looks familiar, you likely snuggled against one at a recent sleepover in a four-star hotel. Available in ten colors to match whatever aesthetic mom's currently cultivating.
Price: $39.99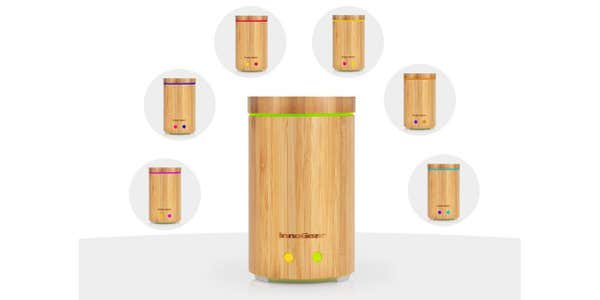 Mom's got a lot to deal with. This oil diffuser can melt away her stress. It fills any room with comforting smells from essential oils, turning downtime into a true spa experience. Leave it on continuously, or turn it on to shoot out spine-melting mists in intervals. And because it shuts off once the water runs out, it's totally safe. It even flashes seven different colors. You know, just in case mom is also into raves.
Price: $32.99
Folks are living longer and longer, in large part because of their active lifestyles. When it comes to athletic footwear, the Cloudfoam QT Racer is among the coziest. The memory sock-liner molds around feet like a warm hug. Wearing a pair like these gets anyone excited for their morning jog around the mall or a weekend stroll to the farmer's market.
Price: $43.99+
A bold and beautiful handbag ties together any outfit. And this faux leather satchel by Steve Madden is one of the chicest and most affordable ones out there. Available in mustard and black, there's one for every style of mom–bold or understated. 
Price: $32.99
Mother's Day gifts under $100
As far as smoothie machines go, the Ninja blender is one of the most useful and affordable. No, it won't pulverize everything like a Vitamix, but it will get you close. Crush ice into snow using the 72 oz. carafe, or make your own single-serving smoothies using the companion Nutri Ninja cups, complete with to-go lids. Most importantly, the blade removes easily, making it a breeze to clean.
Price: $99.98
Solicitors are annoying to all generations. This Wi-Fi enabled doorbell is a peephole you can manage directly from your smartphone. Next time the doorbell rings, mom can run to greet you with open arms or shun the detergent salesman who won't take a hint. Get instant alerts anytime someone gets near it or sets off the sensors.
Price: $99.99
Not only is Fitbit one of the coolest accessories going, it's one of the most practical. It syncs to any smartphone or PC to track your daily steps and fitness goals. Mom will be inspired to get up and move as she watches her progress in real time. It couldn't be more user-friendly, which is perfect for moms who only use their computers to play Solitaire.
Price: $54.99+
This ain't your daddy's slow cooker, and that's not just because it would make a great gift for mom. Sure, it slow cooks stuff to perfection just like the Crock-Pots that clog up every church potluck. But it does so much more. Make pulled pork, braised short ribs, and piles upon piles of rice in minutes, not hours. This pot has a searing function to brown all your yummy food before putting it under pressure. And if you're the kind of ungrateful child that never helps with the dishes, mom can rest easy. The interior cooking vessel pops out and cleans with a simple wipe.
Price: $69
This awesome relaxation gadget mimics the hands and thumb actions a practiced masseuse uses. Now mom can get a Shiatsu massage from the ankles all the way to the bottom of the feet. If they want even more comfort, this machine also has optional soothing heat that radiates warmth with every rub. Its got three intensity settings, depending on how much pressure mom wants to handle on any given day.
Price: $89.95 (regularly $199.99)
---
Need more Mother's Day gift ideas?
---
The Daily Dot may receive a payment in connection with purchases of products or services featured in this article. Featured items are sponsored and The Daily Dot receives payment. Click here to learn more.