If you spend any appreciable time consuming right-wing media, you'll eventually hear the name George Soros. Probably often.
87-year-old Soros is one of the richest people in the world. He's also an unabashed liberal and a frequent target of right-wing groups. He has given enormous amounts of money to left-leaning causes, organizations, and politicians in the U.S. and all over the world.
George Soros is a liberal, Jewish, hedge fund billionaire who donates to groups dedicated to tearing down figurative borders and counts Hillary Clinton as a friend. This positioning doesn't bode particularly well for Soros' safety. In October 2018, an explosive device was found in Soros' mailbox at his suburban New York home. In short, Soros is the perfect boogeyman for the far right. Here's what you should know about how he got there. 
Who is George Soros?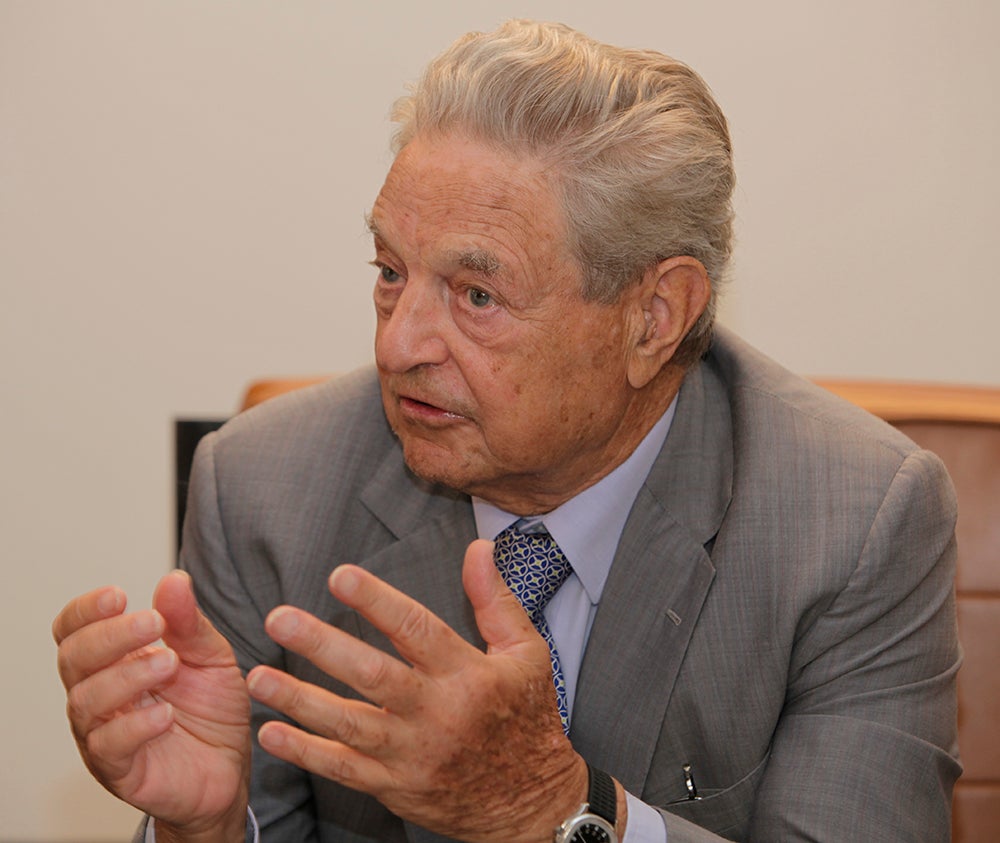 Soros has been put at the center of almost every major political scandal, conspiracy, election, economic crisis, and protest movement of the last two decades.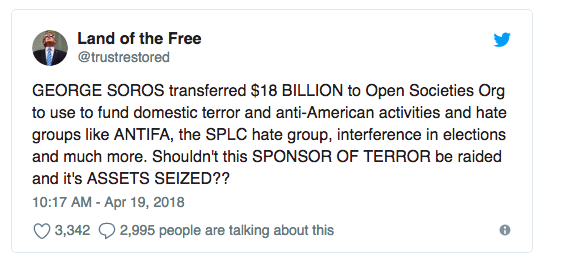 It's become almost rote for politicians and media figures to blame Soros to a degree that it's impossible to take seriously. 
And yet, millions of people do take it seriously.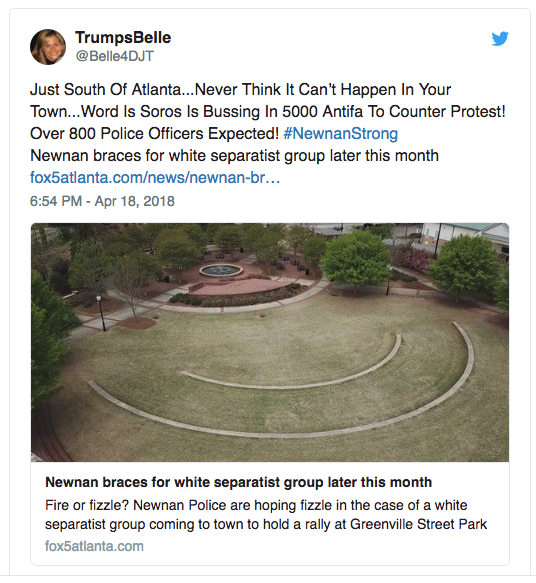 Where is George Soros from?
What did Soros do to gain the reputation as a one-man Illuminati?
George Soros was born György Schwartz in Budapest in 1930. His family was well-to-do and Jewish, though Hungary's pervasive anti-Semitism led them to conceal their religion. In 1936, the family changed their name to Soros for further protection from anti-Semitism. Hungary fought on the side of the Axis in World War II. In 1944, Nazi Germany occupied the country and immediately began deporting Jews.
The Soros family survived the war by posing as Christians, though some skeptics contested this fact. One virulent anti-Semitic rumor claimed that Soros collaborated with the Nazis by either joining the SS, confiscating Jewish property, or assisting in deportations.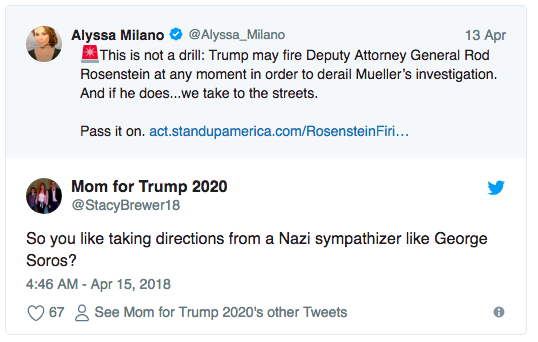 Despite their frequency, none of these social media claims are true—and most are based on willful twisting of statements Soros has made regarding that time. And yet, they are continually churned up online and by conservative infotainers like Glenn Beck, Rush Limbaugh, and Alex Jones.
George Soros' rise to activism
After the war, Soros earned two business degrees and entered the financial services industry in 1954. By 1969, he'd grown wealthy enough to start his own hedge fund. In 1991, Soros made over a billion dollars in a short time betting against the British Pound. This earned him the nickname "The Man Who Broke the Bank of England." He has also written a number of books explaining the economic theories that made him billions.
His political activism in the U.S. began with the 2004 election when he donated almost $25 million to various groups attempting to defeat George W. Bush.
Since then, Soros has poured as much as $20 billion into various political and social causes around the world. His Open Society Foundation, to which he transferred the bulk of his fortune last year, has funded human rights and democracy movements in over one hundred countries. He's also continued his focus on donating in the United States. Soros has funded voting rights groups, immigration reform, drug reform, and groups dedicated to LGBTQ issues. He also donated to the campaigns of both Barack Obama and Hillary Clinton.
What has George Soros been accused of?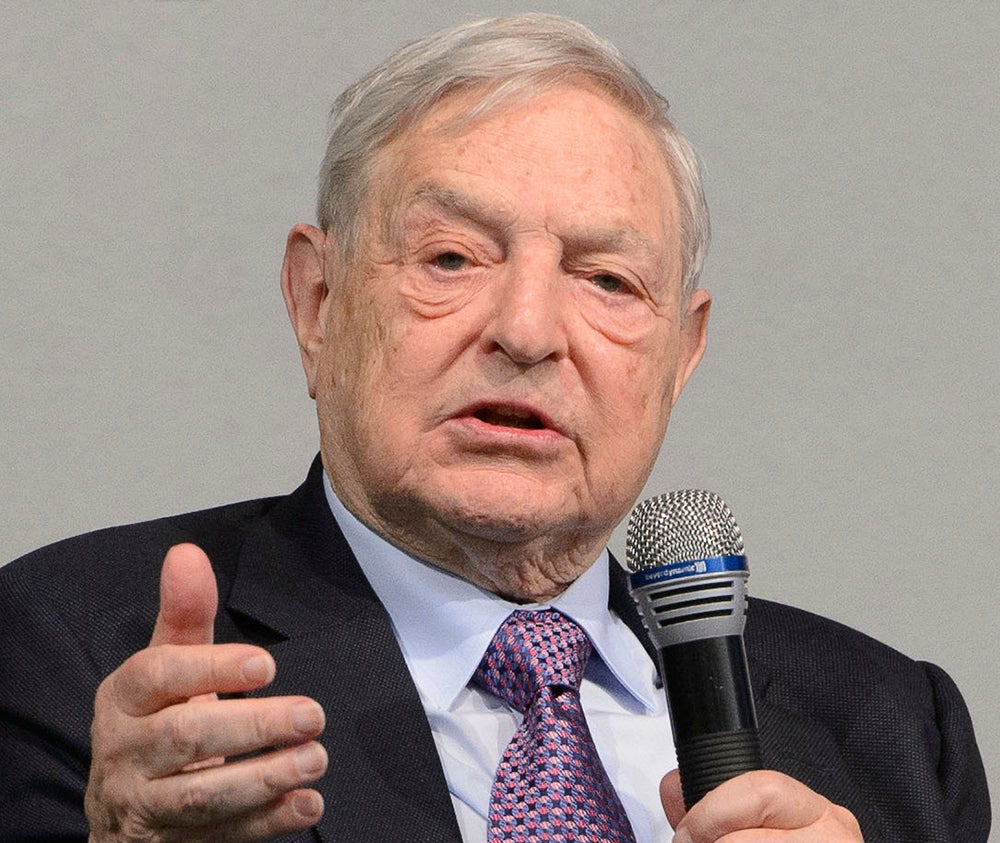 Conspiracy theorists claim Soros spent millions to pay individual protesters to attend the Women's March and the March for Science. Some claim he bankrolled the protests in Ferguson and Charlottesville. While Soros has given grants to organizations helped organize protests (sometimes years later), he didn't send checks to individual marchers.
He's been accused of carrying out a "political genocide of Christianity," of paying NFL players to take a knee during the national anthem, of buying gun manufacturers just to shut them down, of funding the international drug trade, and of trying to overthrow right win governments all across Europe. Again, none of this is true.
Before the 2016 election, he was accused of owning a company that provided voting machines in 16 states, which would all be rigged for Hillary. When she lost, Soros was subsequently accused of funding a spy ring dedicated to taking down the Trump administration. Both were false.

READ MORE:
What is George Soros accused of now?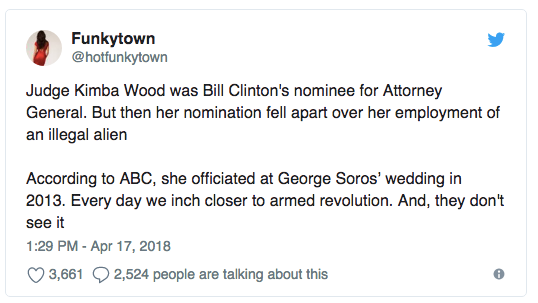 Soros has been called the instigator of a host of actions that he had little or nothing to do with in 2018 alone, including:
In some respects, the conservative hysteria over Soros can be compared to the left's loathing of Republican megadonors like the Koch Brothers and Robert Mercer. But only Soros gets hit with the kinds of wild allegations that are thrown his way almost daily. 
In April 2018, Hungarian strongman Victor Orban won a third term as president, running on a platform of staunch opposition to Soros' left-leaning initiatives, including allowing more migrants in Hungary. In response, the Open Society Foundation announced it would be closing its Budapest office, with some Soros opponents claiming he'd been "kicked out of the country."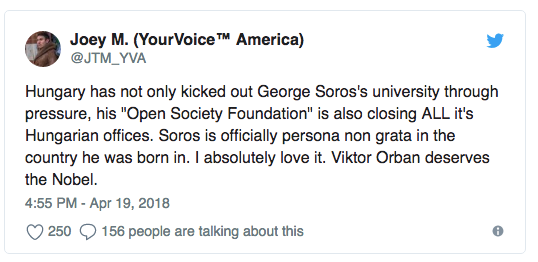 Why do right-wing conservatives fear George Soros?
Paranoia over Soros is a unifying force on the right, much the same way paranoia over shadowy elite groups like the Illuminati, Bilderberg Group, or Trilateral Commission have been in decades past. But why does Soros attract right-wing ire, and not other wealthy liberals like Warren Buffett, Bill Gates, or George Clooney?
One factor is almost certainly anti-Semitism, as Soros is Jewish and other left-leaning philanthropists are not. Another factor might be his relationships with other primary targets of conspiracies, such as Obama, the Clintons, and progressive activist groups. Finally, he might just make an easy target. He's wealthy, foreign, and elderly. He has been married several times. His efforts target things that many conservative Americans hold dear.
Whatever the reason, Soros shows no signs of slowing down his philanthropy. And those opposed to him show no signs of easing up on their paranoia.
Editor's note: This article is regularly updated for relevance.