There's no harm in marketing plus-size Halloween costumes to the admittedly overweight American public, but when a retailer creates a section on its website for "Fat Girl Costumes," it's just begging for a backlash. That was the latest screw-up by big-box behemoth Walmart, which has made more than its share of dumb decisions with respect to All Hallows' Eve and the personhood of women.
A Jezebel reader shopping online was directed to the URL "www.walmart.com/c/kp/fat-girl-costumes," where she discovered a selection of getups for the more rotund reveler, including "Saloon Girl," "Chambermaid," and, of course, "Convict Corset." (Plus-size men, meanwhile, will no doubt want to dress as the Tooth Fairy or someone of a different ethnicity.)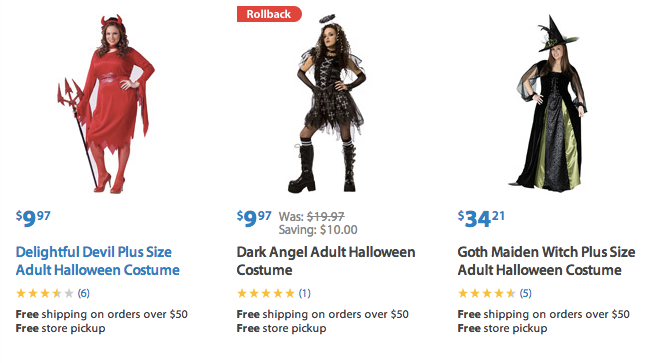 Soon after news of the insult broke, Walmart moved to head off any outrage.
@alayshahaha We are working to remove it as soon as possible and ensure this never happens again. -Lilla

— Walmart (@Walmart) October 27, 2014
@daviedaily This never should have been on our site. It is unacceptable, and we apologize. -Lilla

— Walmart (@Walmart) October 27, 2014
At press time, the offending URL still linked to a selection of plus-size women's costumes.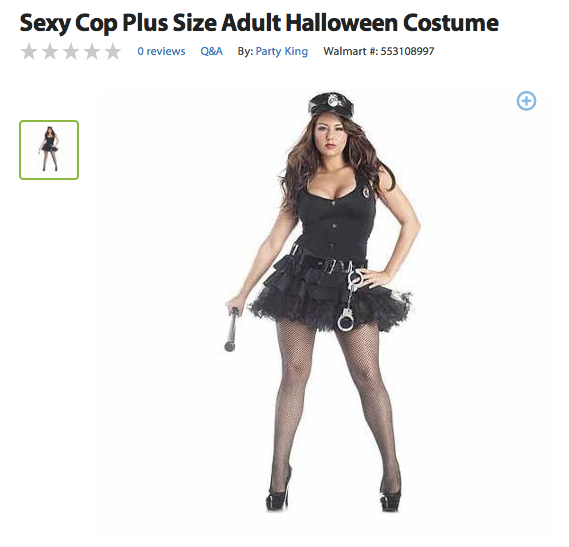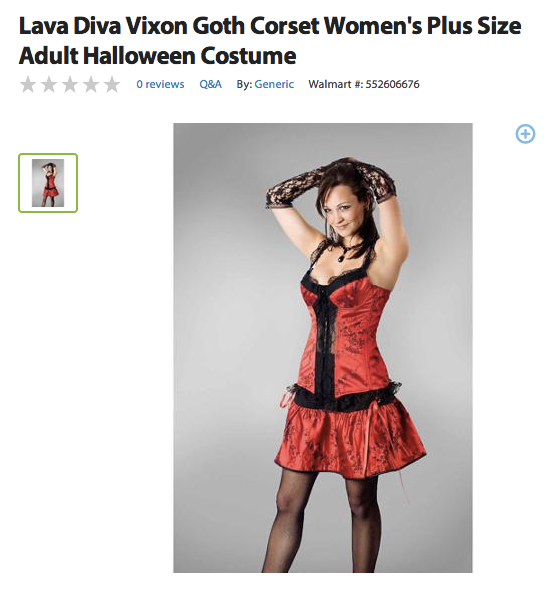 Looks like one company forgot what Halloween is all about: science denial, blackface, and denying candy to poor children.
Photo by jason saul/Flickr (CC BY-ND 2.0)