VSCO is one of the most popular photo-editing apps available for smartphones, and while parts of it might be similar to Instagram, it's a far more capable app. Users can select from a huge range of filters and effects, or they can create their own. That's where VSCO filter codes come in. So let's dive in!
What are VSCO filter codes?
Most basically explained, a VSCO filter code is a formula for creating a specific aesthetic effect, or for creating a filter on your own. It refers to where you toggle saturation, exposure, brightness, temperature, sharpness, and other adjustments that create a user's desired visual effects.
What do VSCO filter codes do?
The codes of these filters can be copied and used on all your photos if you're interested in giving your Instagram or VSCO feed a uniform look. They can also be used as a starting point to create completely custom filters.
The most common VSCO filter codes focus on the manipulation of brightness, temperature, and tint. By making photos brighter, they can become more detailed or achieve a washed-out, bleached effect. Changing the temperature of a photo can take it to a warmer place, giving it a golden-yellow or orange tone, or cool it down and leave it with a blue or green cast. The sharpness of a photo can also make details more clear, to the point of being gritty or grainy. Decreasing sharpness will make them blurrier.
Where do I find these codes?
The good news is that there are hundreds if not thousands of code combinations that are posted on Instagram and Pinterest. Entire Pinterest boards are dedicated to collections of VSCO codes. The bad news is that for each photo, you can only use one.
One of the best ways to find these formulas is to search "VSCO codes" or "VSCO filters" on Pinterest, where posts will typically include an example of the filter in action and a description of how to apply the filters with the manipulation of previously mentioned photo aspects. Here's a great example — and here are a couple more: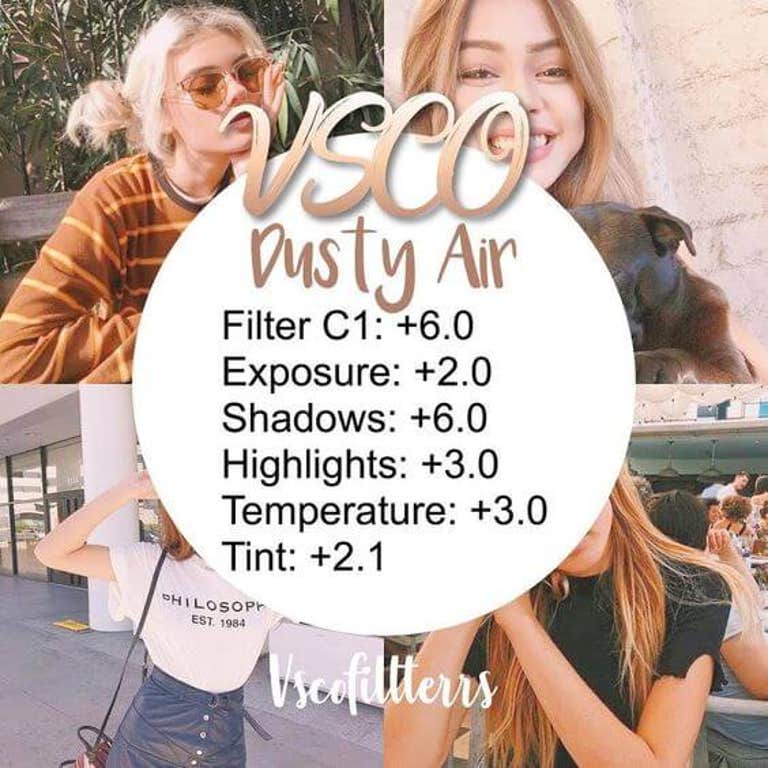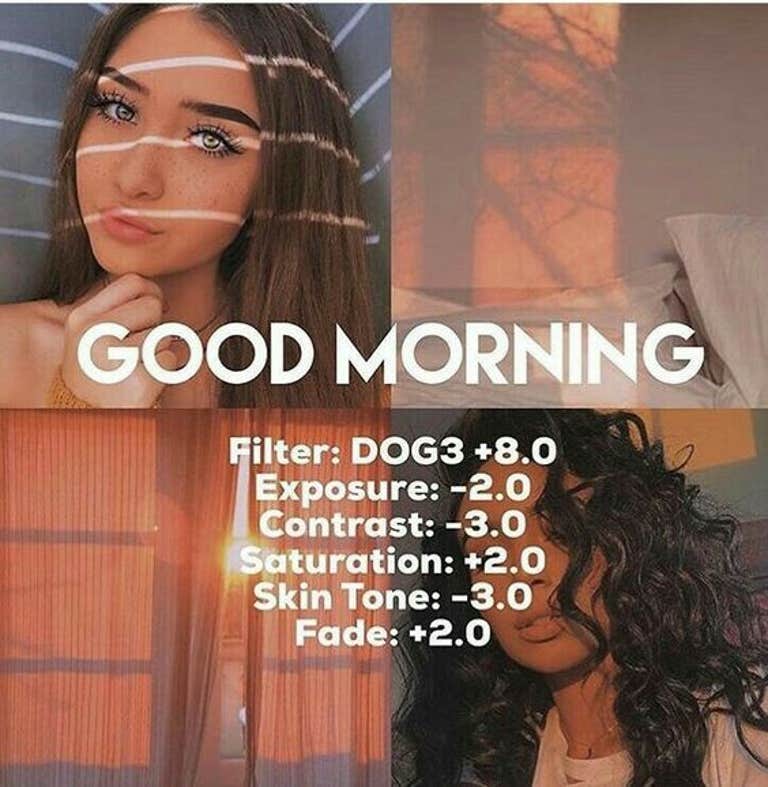 Another way to find VSCO filter codes (if you're trying to avoid paying for a membership) is to search the filter name and find a breakdown of how to make that filter. Some popular filters are C1 (exposure: -1, contrast: -2, saturation: -1, and fade: +4) and A4 (saturation: -2, temperature: +2, exposure: -2, Temperature: -3). These lend a cool, shaded look to photos and a warm fall feel, respectively. But those are just a couple examples of VSCO filter codes; go out and find others, or create your own!
READ MORE: