The co-founder of the Distributed Denial of Secrets (DDoSecrets), the collective that notably released the BlueLeaks last week, says Twitter has "permanently banned" its account.
The action came four days after DDoSecrets published 269 GB of hacked and leaked law enforcement data, which quickly began circulating on the social media site. At the time, the collective promoted the information with a Twitter thread, linking to a site where the files could be searched and downloaded. Internal memos and training guidance from police departments around the current protests were among the more popular documents shared on Twitter as users parsed through the trove of information.
Cofounder Emma Best announced the ban on her personal account Tuesday, noting she initially believed it was a suspension. Best also claimed the site was blocking and removing tweets that linked to the DDoSecrets site.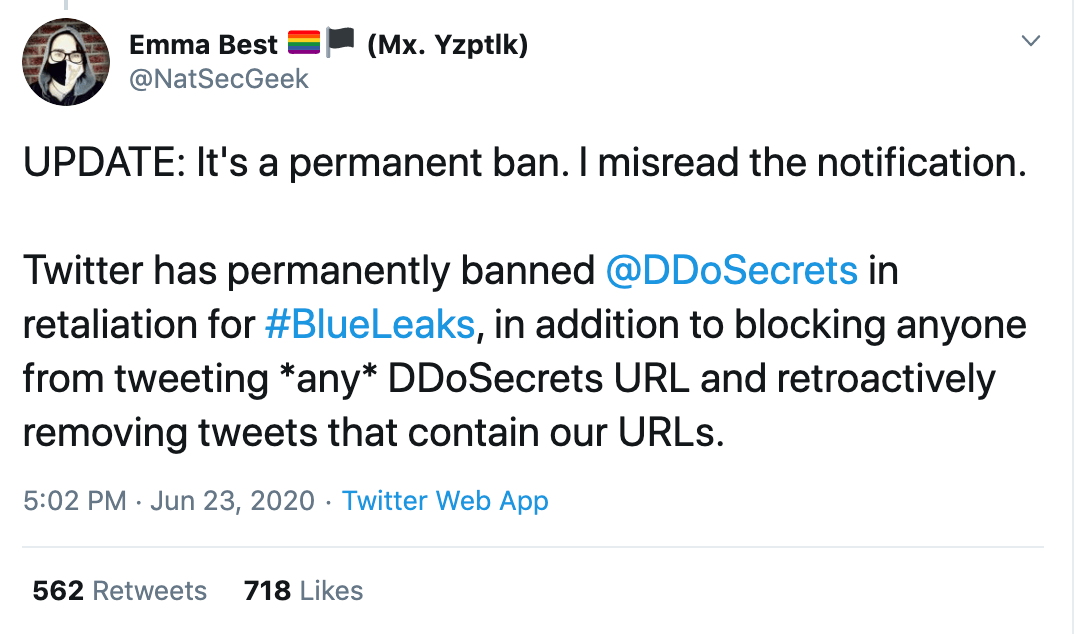 Her thread also included examples of users attempting to embed the DDoSecrets link and having their content blocked or removed.
A spokesperson for Twitter told the Daily Dot the DDoSecrets account violated its distribution of hacked materials policy, leading it to be "permanently suspended." 
However, users have pointed out that sites including WikiLeaks have not been held to the same standards. Anonymous, which DDoSecrets has credited with actually carrying out the law enforcement hack, called the move "outrageous."
".@Twitter has allowed @wikileaks to publish multiple leaks, including the DNC and Podesta emails, without suspending them. Yet @ddosecrets is suspended over #BlueLeaks and Twitter is actively censoring the link. Outrageous. Don't let this leak be silenced," the group tweeted.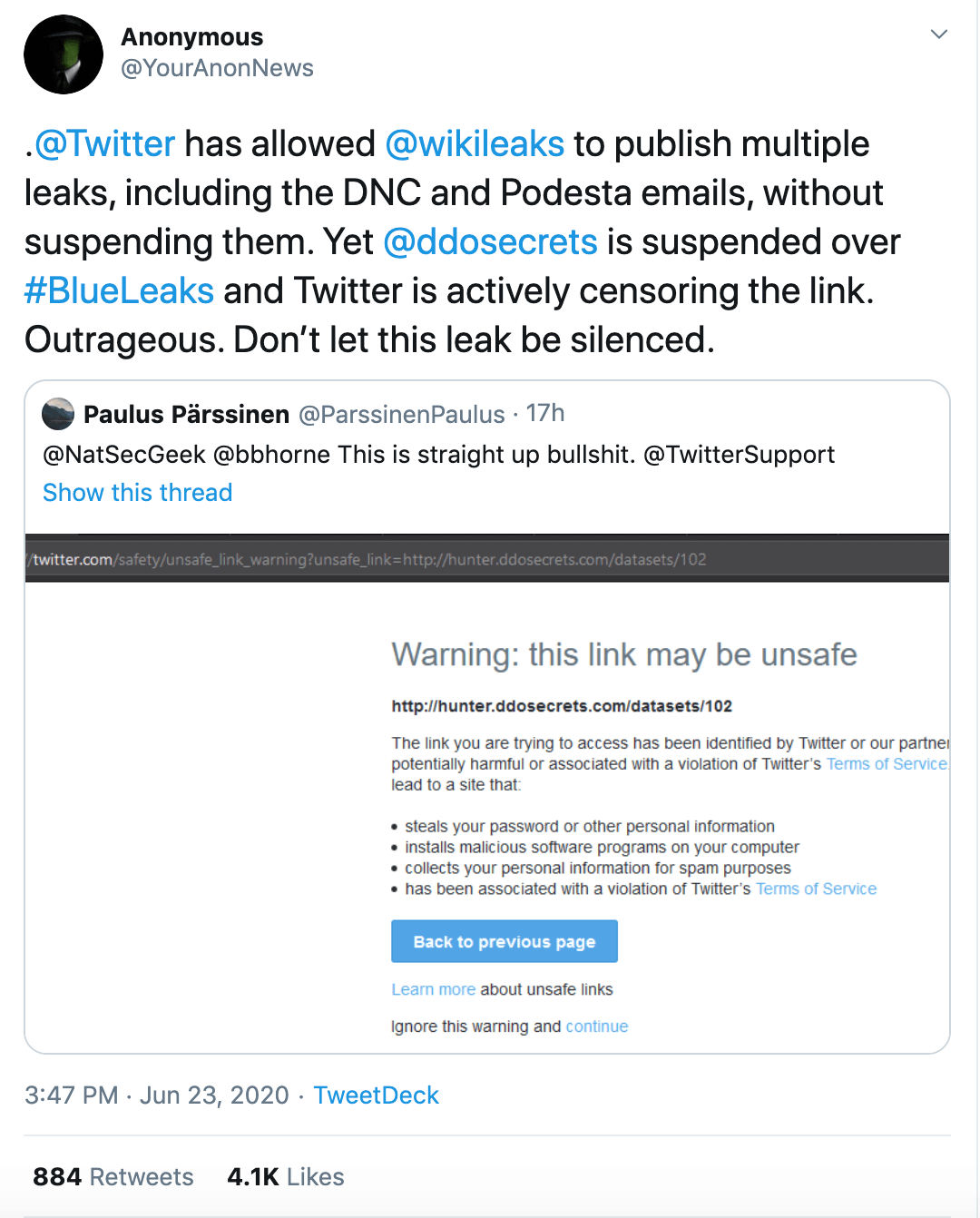 Best has since claimed that Twitter is continuing to crack down on those who share the DDoS site, including suspending accounts that tweeted the URL "before they banned it."
Twitter did not respond to the Daily Dot's questions about these allegations.
READ MORE: