One alleged supporter of President Donald Trump is very upset about being included in a collage of sunglasses-wearing white Trump supporters online.
User @mrbillybounce tweeted on Thursday that he will be reporting the meme to Twitter for copyright infringement.
"So it has come to my attention that this image of me in this collage has been circulating for a while now. I have not given anyone permission to use my photo and all cases WILL be reported to twitter for copyright," he tweeted.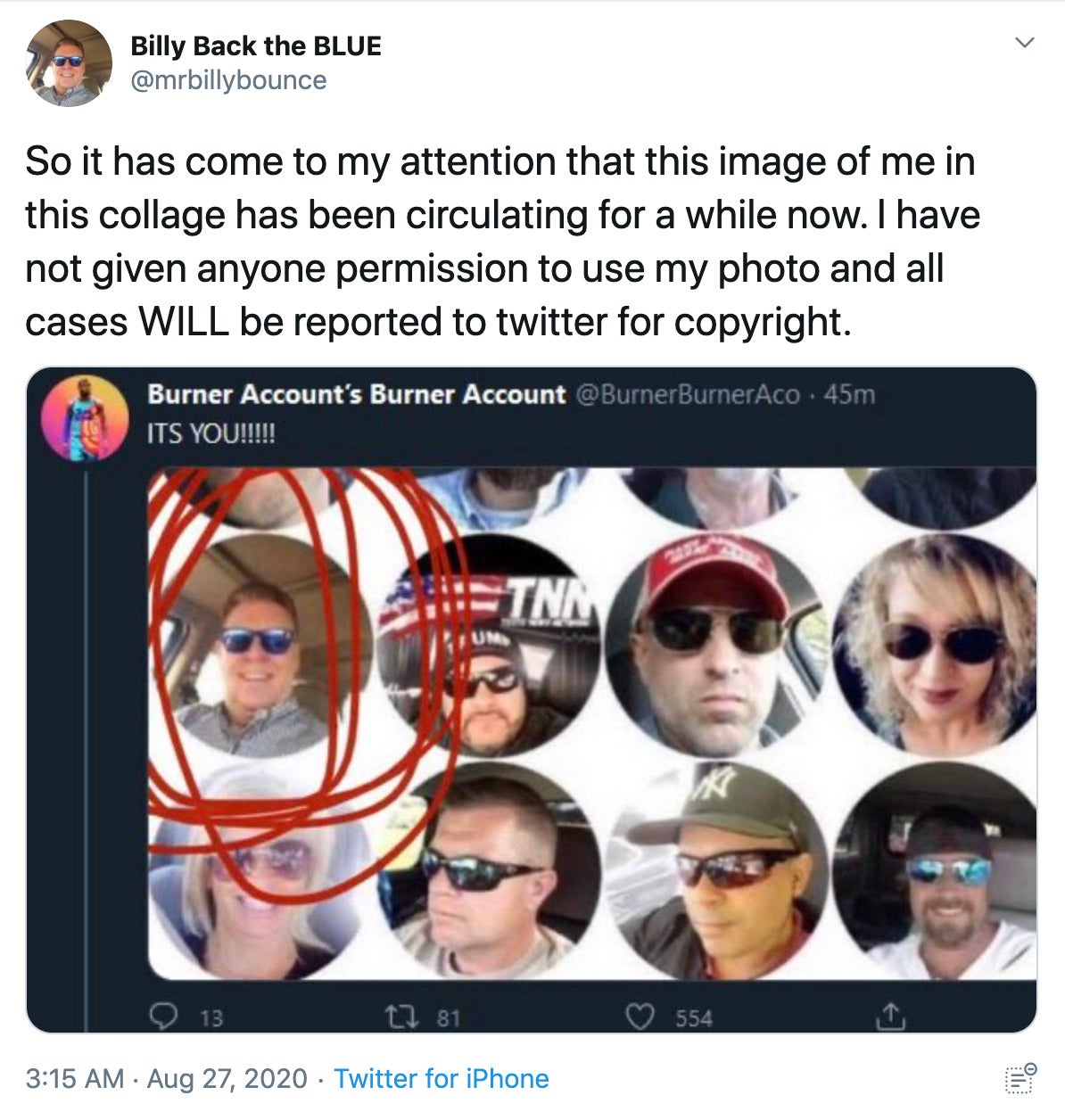 The meme was "first" brought to his attention after he lashed out at the NBA and NFL boycott, calling it a "stupid protest" and stating that the "NHL and MLB are the way to go!!!"
It should be noted that MLB teams and NHL players also went on strike, forcing their own leagues to postpone games.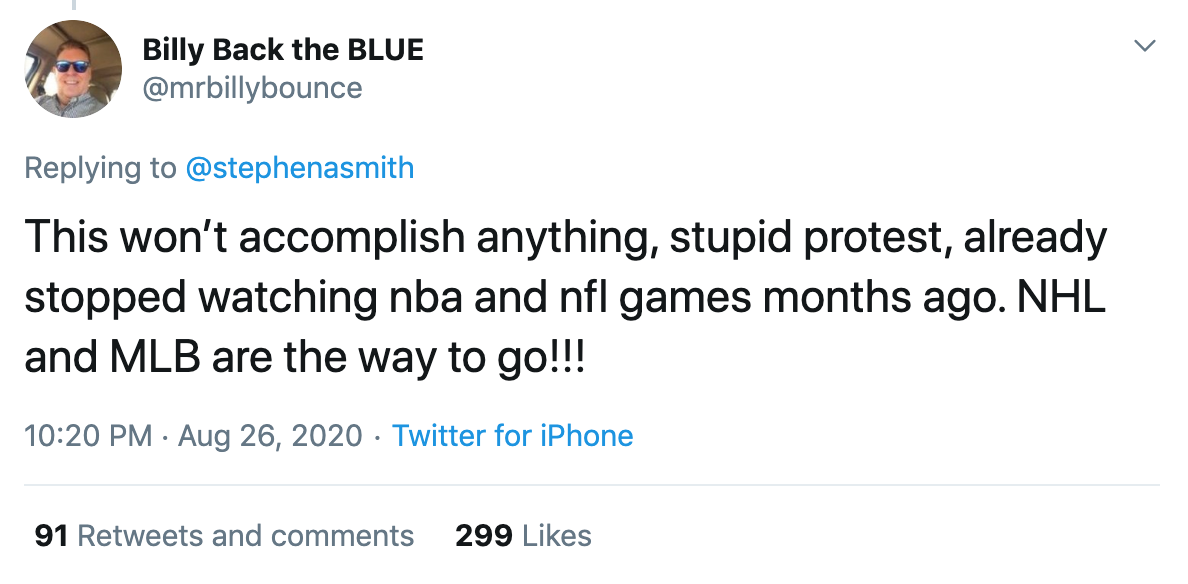 Another user, Burner Account's Burner Account, noticed @mrbillybounce from the meme. "IT'S YOU!!!!!" Burner Account's Burner Account tweeted, including the collage.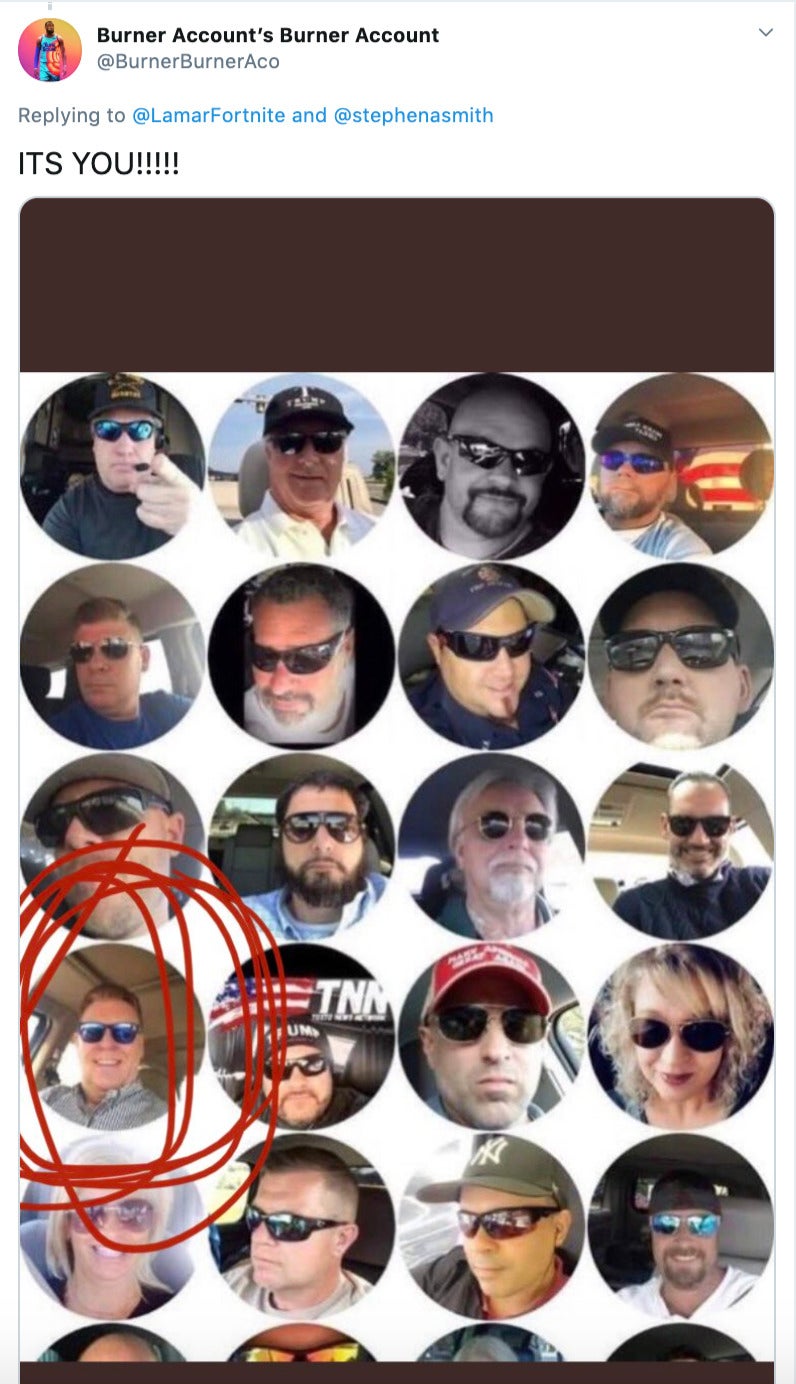 The meme is used to poke fun about what MAGA heads get outraged by and how their avatars all seemingly look the same: a car selfie of a white person wearing sunglasses.
For example, the collage is posted to show who is angrily reacting "When a Black athlete posts a political opinion" or who rants about the coronavirus being a hoax intended to take down Trump.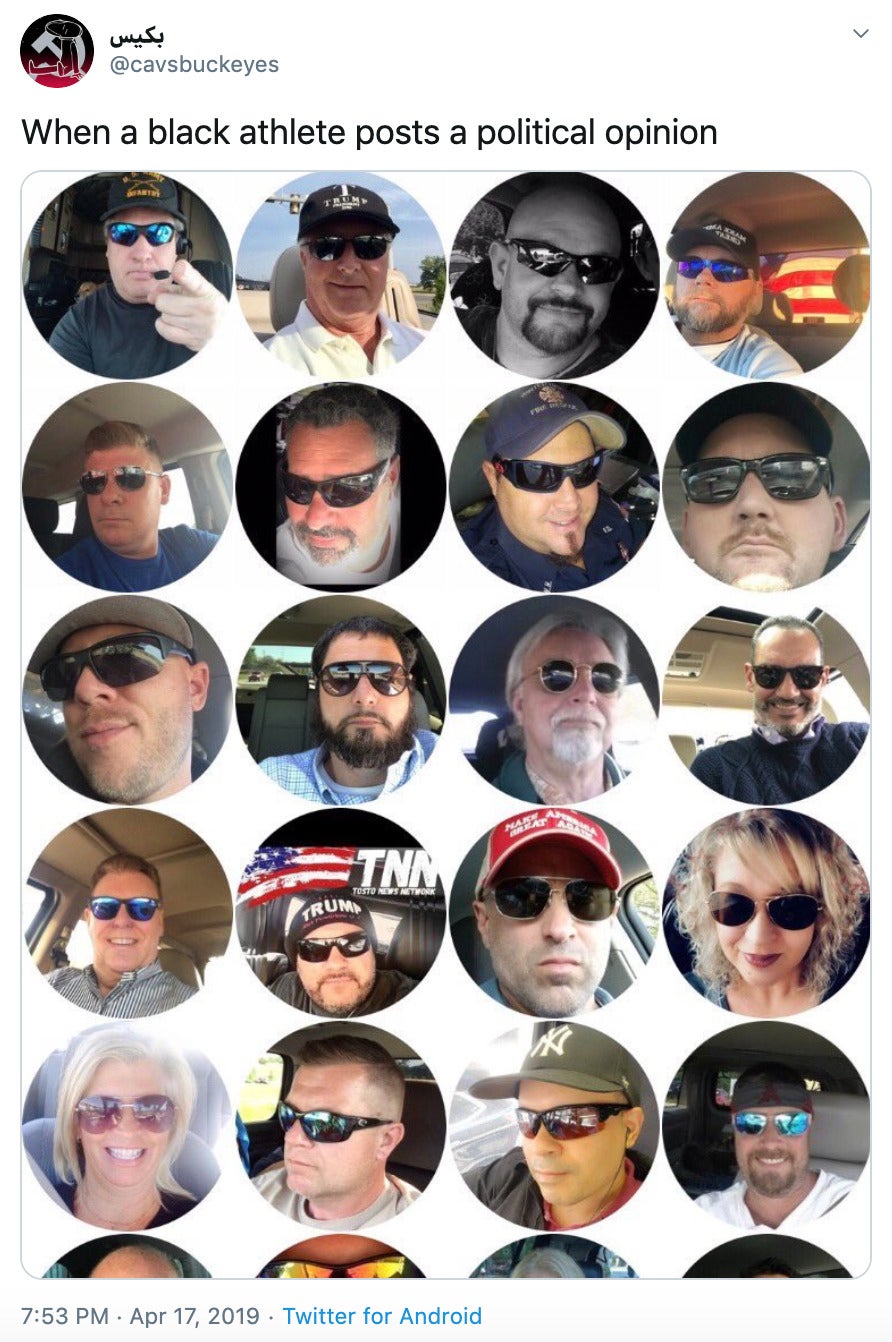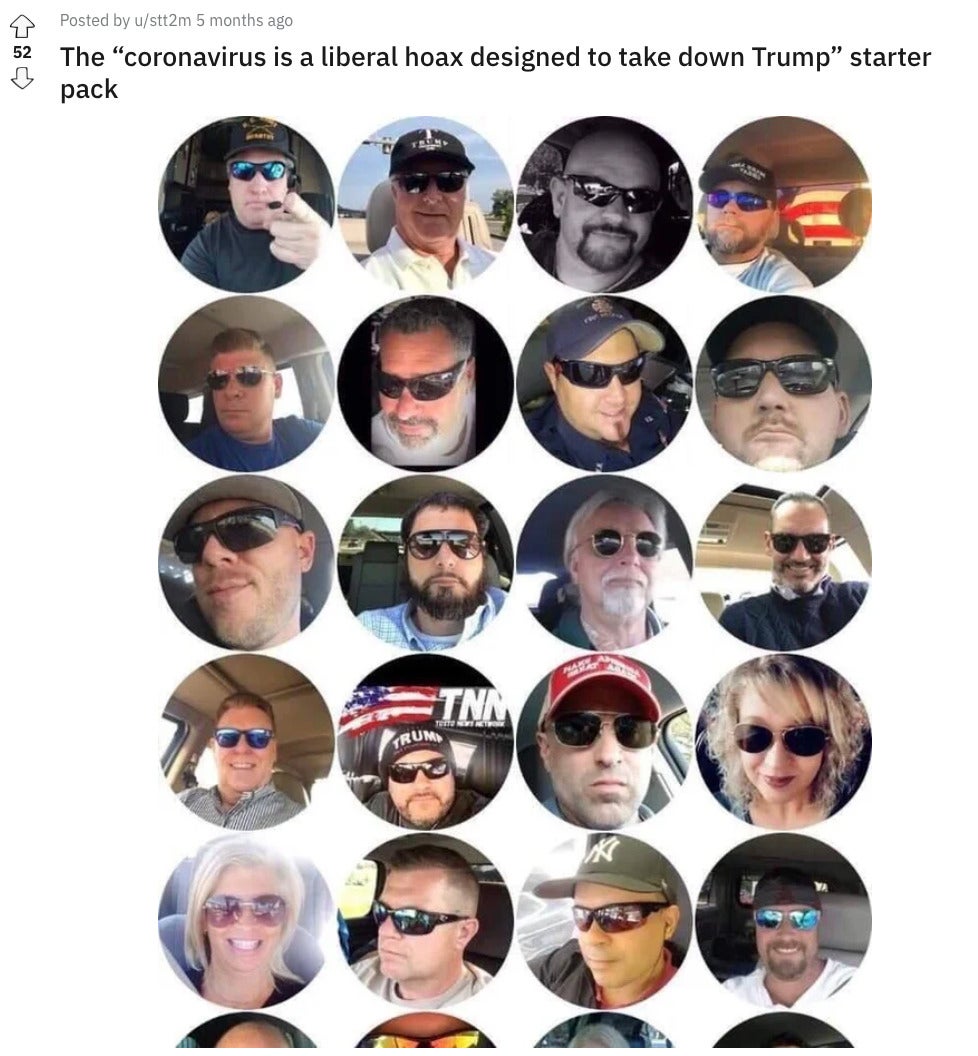 Some think that @mrbillybounce ranting about athletes taking what he sees as a political stance and getting outed for being part of a collage that riffs on Trump supporters ranting about athletes taking a political stance is just too ironic to be real. The theory that he is a troll was only fueled by the fact he seemingly joined Twitter in March.
"This account is not real, right?" one Twitter user questioned.
In response, @mrbillybounce stated that he had been previously banned on Twitter and that he rejoined the platform in March.
It would appear that @mrbillybounce is a troll as his avatar was seemingly taken from the collage.
However, all the clues pointing to @mrbillybounce being a troll didn't stop Burner Account's Burner Account, who has announced that they will now be hunting down the other people from the collage like they are Pokémon.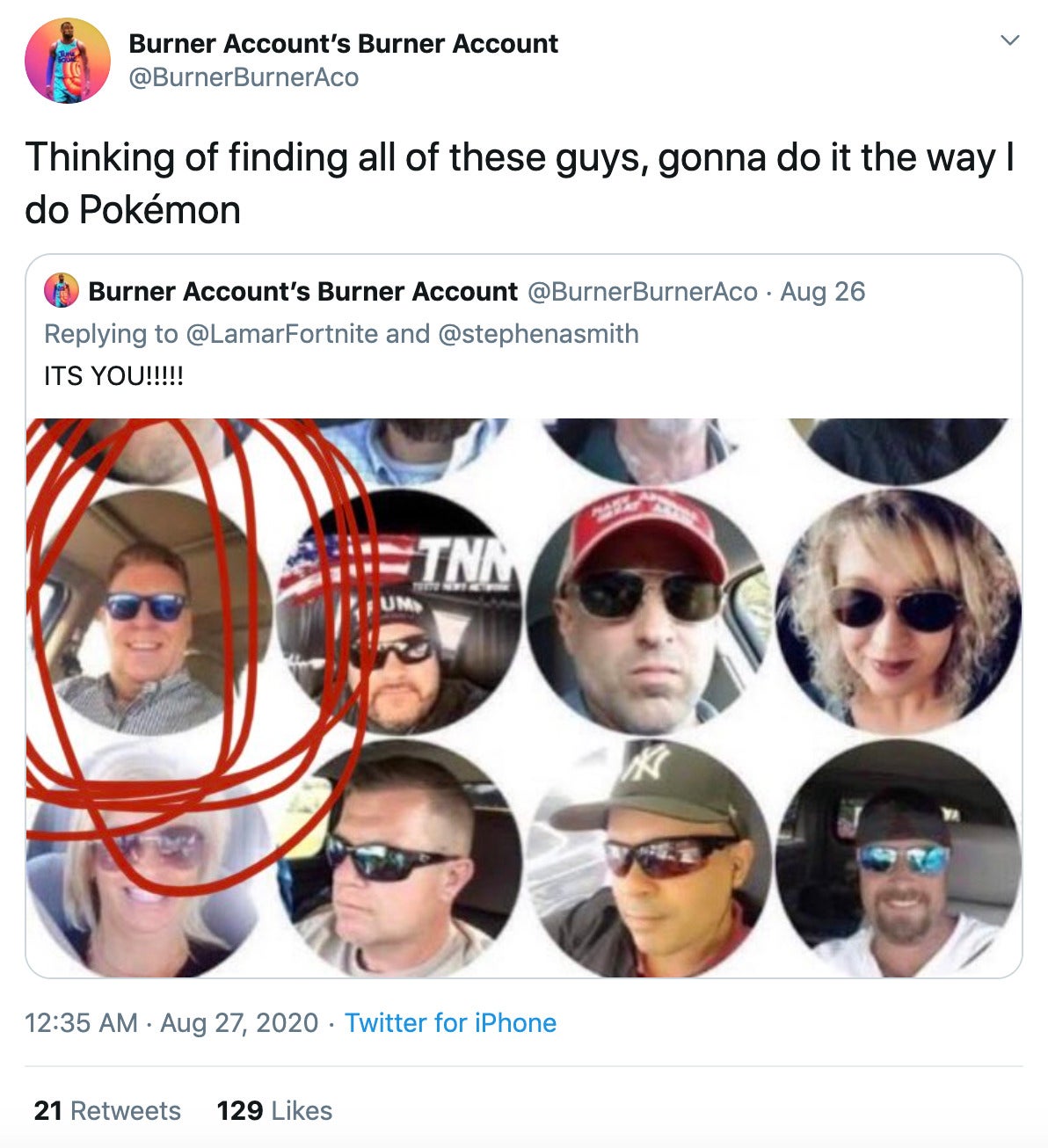 ---
Read more of the Daily Dot's tech and politics coverage