Enduring jokes that you should have sex with a vicious dictator is just one of the many charming experiences of working for President Donald Trump.
Sarah Huckabee Sanders has written a book, Speaking for Myself, that's undoubtedly a fawning history of her time in the White House. Among the anecdotes within is a tale of Trump suggesting she take "one for the team" and have sex with North Korean dictator Kim Jong-un.
According to the Guardian, which obtained an advance copy of the tome, due out next week, Jong-un winked at Sanders during a 2018 summit in Singapore.
Sanders says she related this to Trump on the way to the airport.
Trump was tickled pink. "Kim Jong-un hit on you! He did! He fucking hit on you!"
Sarah says that she thought the wink may have been more along the lines of throw-her-in-the-dungeon than hey-baby, the Guardian reports.
She told Trump so and asked him to zip it. "Sir, please stop," she said.
The president was undeterred.
"Well, Sarah, that settles it. You're going to North Korea and taking one for the team!" Trump continued. "Your husband and kids will miss you, but you'll be a hero to your country!"
In the spirit of men everywhere who just do not get it, Trump and his then-chief of staff John Kelly, who was also in the car, "howled with laughter," Sanders writes.
This revelation sent recoils throughout social media. Such workplace banter is among the types of sexual harassment that gave rise to the #MeToo movement. Women have long been sexualized in their places of employment.
Plenty of people had no problem with it. Many thought it was as funny as Trump and Kelly apparently did. "This is actually pretty hilarious and I really do hate Trump," said one.
"This was obvious [goading] and teasing and laughing. I didn't see her say she was offended. Anyone who has a brother would probably look at it this way," was another bad take.
Disgusting misogyny, fat-shaming, and looks-shaming were also rampant in comments about the incident.
There were some good jokes, of course, and numerous thoughtful comments supporting Sander's right to be free of such harassment at work. One pointed out that one should expect such behavior when they agree to work for a man who's been publicly accused of sexual assault and other bad behavior towards women throughout his entire adult life.
"Can we focus less on Sarah Sanders' appearance and more on the fact that Trump joked about pimping her out to a brutal dictator while John Kelly howled with laughter? Thanks," tweeted writer Holly Figueroa O'Reilly.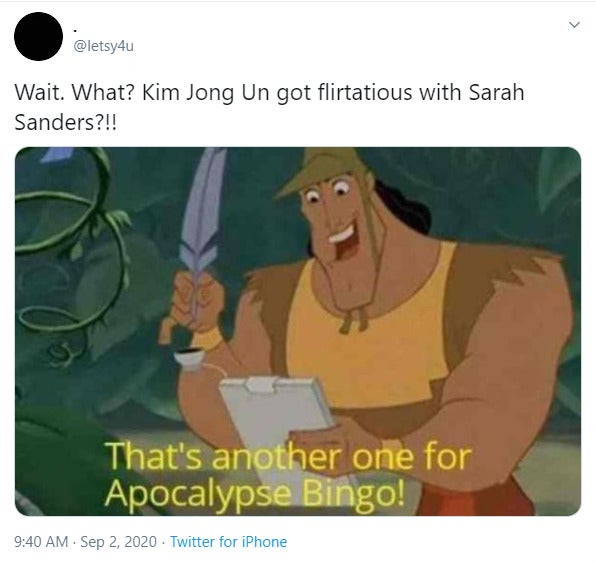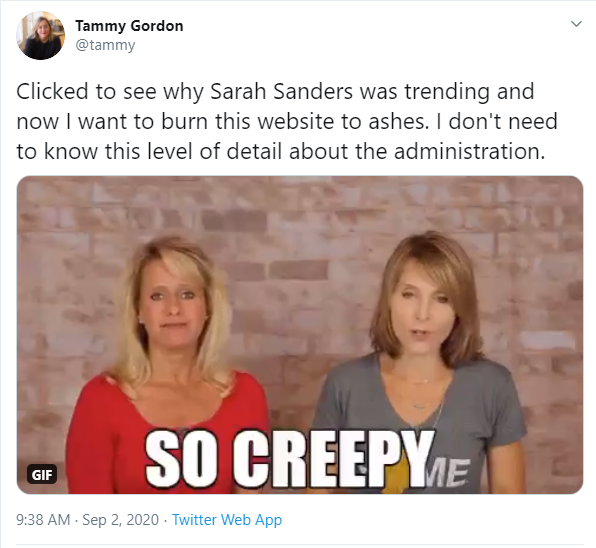 The goal of the summit was convincing Jong-un to relinquish North Korea's nuclear weapons. It failed. Since then, North Korea has reportedly significantly beefed up its nuclear arsenal.
---
This week's top technology stories