Sign up to receive the best of the internet straight to your inbox.
Welcome to the Tuesday edition of Internet Insider, where we dissect tech and politics unfolding online. Today:
New York wants broadband to be accessible for all—cable companies would rather sue than provide it
NYPD gets rid of police robot dog after public pressure
Here's what happens when the cops try to subpoena Signal
---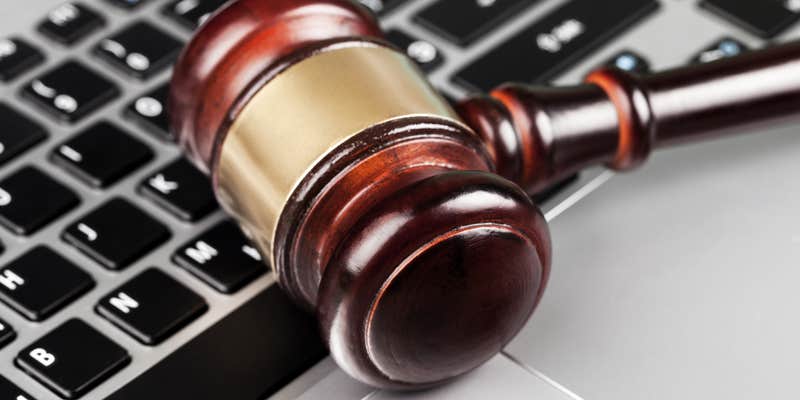 BREAK THE INTERNET
New York wants broadband to be accessible for all—cable companies would rather sue than provide it
Several lobby groups representing internet service providers (ISPs) have sued New York over a new law that requires them to offer $15-a-month broadband plans.
Last month, New York passed a law as part of its budget plan that would require ISPs in the state to offer low-income residents an option for $15-a-month broadband plans. The plan would be for 25 megabits per second (Mbps) download speeds and 10 Mbps upload speeds.
Experts told the Daily Dot at the time that New York's plan was a "substantial step forward in addressing the challenge of broadband affordability that so many families around the country are confronting."
However, it appears that ISPs feel differently.
Numerous lobby groups representing ISPs filed a lawsuit late last week arguing that New York does not have authority to require ISPs to offer a $15-a-month plan.
In response to the lawsuit, New York Gov. Andrew Cuomo (D) told the lobby groups to "bring it on."
"If these companies want to pick this fight, impede the ability of millions of New Yorkers to access this essential service and prevent them from participating in our economic recovery, I say bring it on," Cuomo said in a statement.
—Andrew Wyrich, deputy tech editor
---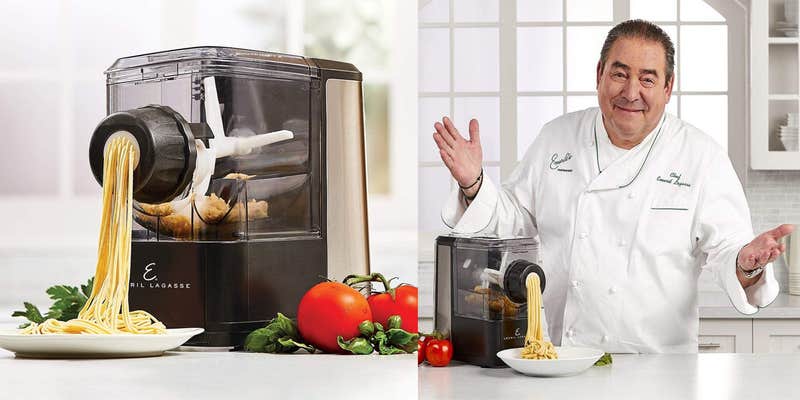 SPONSORED
Why making your own pasta is a life-changing experience
If you've never tasted homemade pasta, you're truly missing out. It transforms the beloved comfort food into something else entirely. But making it by hand can easily take all day. While there's nothing like the taste of food made slowly with love, making it yourself is a lot easier with a pasta machine. Read on to learn how it works (and all the bumps we encountered along to way to that sweet homemade semolina).
---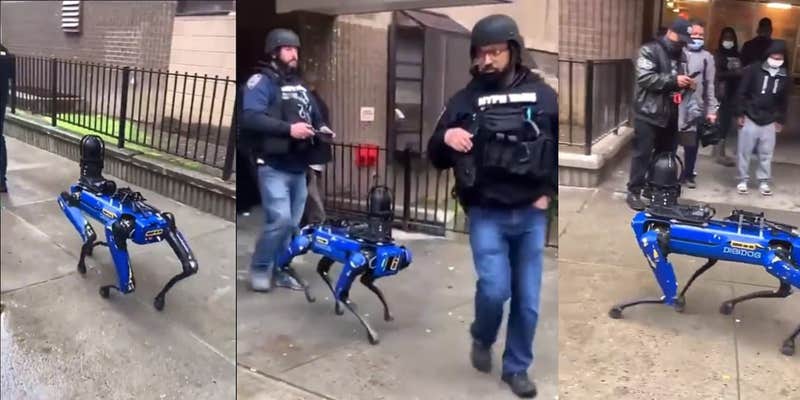 SURVEILLANCE
NYPD gets rid of police robot dog after public pressure
The NYPD announced that it plans to return its police robot dog after receiving significant pushback.
In a statement, John Miller, the NYPD's deputy commissioner for intelligence and counterterrorism, revealed that the department would be canceling its $94,000 contract with robotic design company Boston Dynamics.
Known officially as "Spot" but referred to as "Digidog" by police, the robot stirred controversy in February after footage of it being deployed in the Bronx went viral.
In a tweet at the time, Rep. Alexandria Ocasio-Cortez (D-N.Y.) condemned the department's acquisition and accused police of deploying "robotic surveillance ground drones."
In remarks to the New York Daily News, Miller disputed the claim from Ocasio-Cortez that the robot was being used for surveillance.
The removal of the robot dog also comes after City Councilman Ben Kallos filed a subpoena to learn just how much the NYPD had spent on Digidog. Kallos also introduced a bill that would ban the NYPD from using weaponized robots.
— Mikael Thalen, contributing writer
---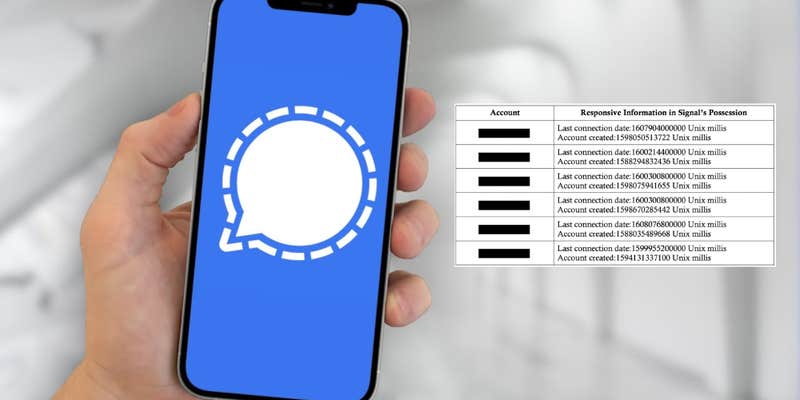 PRIVACY
Here's what happens when the cops try to subpoena Signal
The encrypted messaging app Signal has once again shown just how little data it collects on users after publicly revealing its response to a recent government subpoena.
Signal was ordered last month by the United States Attorney's Office in the Central District of California to provide a wide array of information on numerous users currently under criminal investigation.
But there's just one problem: Given that the app was built from the ground up with privacy in mind, Signal doesn't collect large amounts of data like other messaging services do.
In a blog post, Signal detailed how it was unable to provide nearly all of the information requested.
"Because everything in Signal is end-to-end encrypted by default, the broad set of personal information that is typically easy to retrieve in other apps simply doesn't exist on Signal's servers," the company wrote.
The only data Signal was able to hand over for the accounts listed in the subpoena were the times and dates when they were created and the last time they connected to the app.
— M.T.