They might not be able to fly yet, but smart cars aren't a thing of the future—they're here now. If you're looking to buy a car anytime in the next few years, you've got a lot more to consider than horsepower, trunk size, and cup-holding capabilities alone. With recent advances in smart technology, safety, and fuel economy, your car can be more efficient and connected than ever. But as vehicles become more connected to the internet, you've also got a handful of new security concerns to consider.
Here's everything you need to know about smart cars before you make any buying decisions, from safety concerns and technology to price points and cost-efficiency.
What is a smart car?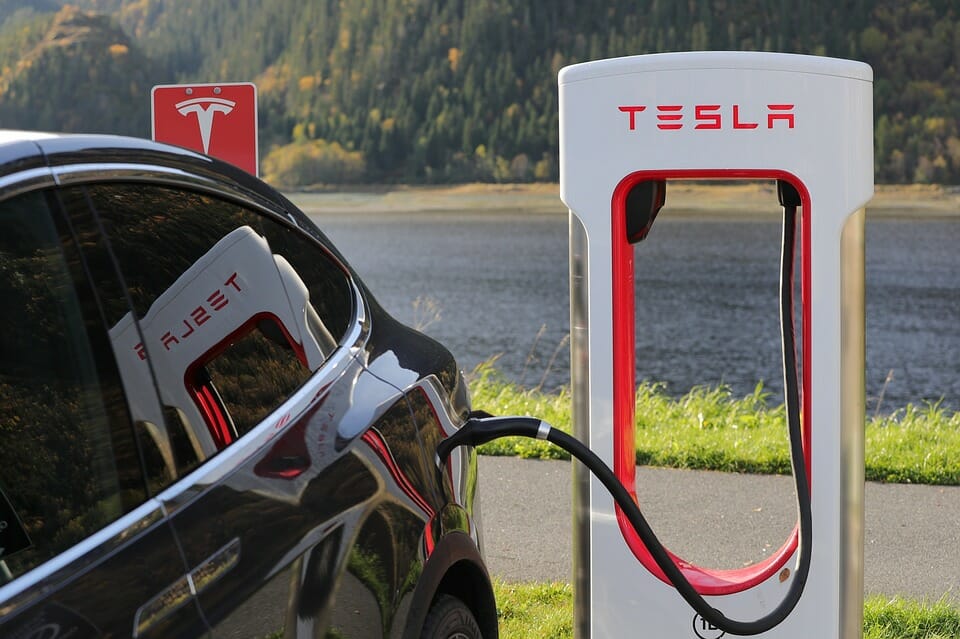 By basic definition, "smart car" refers to a vehicle with advanced electronics, according to PCMag—but that's something that could be said of almost any modern car these days. In terms of features, it's a car that includes elements that go beyond a simple Bluetooth connection or hybrid fuel cell (though it usually includes these features as well). Smart cars connect not only to your electronics but to the manual operations of the vehicle like parking assist and collision sensors. A smart car can give you the ability to control aspects of the vehicle from your phone. It may also have some degree of autonomous driving capabilities.
The phrase also applies to a brand, Smart USA, a maker of small, two-person vehicles called Smart Cars. If anything, you've probably spotted a few of these filling up half of a parking spot you thought was empty and cursed them for their fuel efficiency. Some of these tiny cars may also be smart cars, in the broader, connected sense.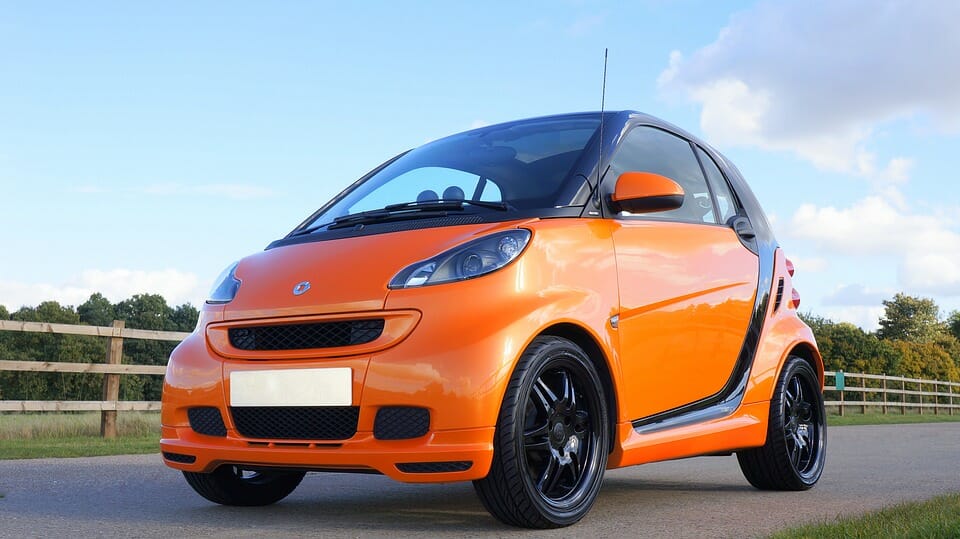 Smart car: Safety concerns
Safety and security are the biggest issues with connected vehicles. In 2015, Wired proved that hackers could remotely tap into a wireless-connected car and take control of it. This means someone else could hack your vehicle and override the commands you give the car as a driver, forcing it to stop, or even steering the vehicle remotely.
With cars connected to our phones and the internet, they become vulnerable to the same dangers that our laptops and smartphones do: viruses, malware, and third-party hackers (however slim that chance may be). Since smart cars run on electronics, they also suffer from some more minor issues smartphone owners are familiar with, such as the occasional bug, regular software updates, or connectivity issues.
One downside—though it seems obvious—is that all that connectivity can make a car much more complicated and much less enjoyable than say, your old 1997 Toyota Corolla. For some, the extra bells and whistles might ultimately be a turn-off.
READ MORE:
Everything you need to know before buying a smart remote
Smart car: The best smart car systems
Though there are smart car models that already come with connected capabilities and autonomous vehicle features, there are also smart systems that can be installed directly into select vehicles, giving them smart functionality. Here are some of the more popular smart car systems available to car buyers looking to enhance their current vehicle without shelling out for an entirely new car.
If you're already an iPhone user, adding CarPlay to your vehicle is a no-brainer—so long as you have a car that syncs with the technology. Apple's CarPlay platform melds your iPhone's smarts with more than 200 different car models from 40 different brands. It's Apple's take on the infotainment display, giving you access to your apps as well as your phone, music, maps, and messages in a familiar iOS interface, with hands-free capabilities. All you have to do is plug your phone into the included connector, and you're ready to drive without taking a single glance at your phone. Especially for young, iPhone addicted drivers, this could be a major win for safety.
You can control CarPlay one of three ways: With your voice through Siri, with the car's built-in touchscreen display, or with the physical knobs and buttons on your dashboard or steering wheel. One particularly useful feature is the ability to search for gas, EV charging stations, or coffee stops along your route. Carplay also gives you access to a handful of third party apps such as NPR, Spotify, or CBS Radio—things you can listen to while driving, mostly.
If you're not interested in a new car, you can update your existing car with an aftermarket system by Pioneer, Sony, Kenwood, and others, and get access to CarPlay.
If iOS isn't really your thing, Google's Android Auto can bring phone-based conveniences to your car. It's designed to present you with only the useful information you need to know while minimizing distracted driving.
While Apple's interface features app icons, Google's uses cards. These sliding boxes will pop up on your vehicle's display screen and may include suggested destinations, weather alerts, or incoming messages from friends. In addition to tapping on your car's dash or on your phone, you can also control the system using your voice.
Google's Android Auto system is available in a number of makes and models, including Acura, Chevrolet, Hyundai, and Nissan. It's also available simply as a phone app, if you want some smart car features without an expensive car upgrade. In a head-to-head comparison, TechRadar preferred Android Auto to Apple CarPlay, but your choice is might be determined by the type of phone you already own.
To use Android Auto on your car's in-dash display, you'll need an Android Auto compatible vehicle. You can check whether or not your vehicle is already equipped on the app's website. Like Apple Carplay, you may also need to install an aftermarket stereo. Your Android phone should be running 5.0 (Lollipop) or higher to operate the system through your Android Auto app.
READ MORE:
Apple and Google have the infotainment side of the smart car experience pretty much cornered. Any other "smart" features relating to operating the vehicle are from the car manufacturer. For BMW owners, Connected Drive offers a three-prong set of capabilities.
First, there's the personal mobility assistant, BMW Connected, that's designed to help you reach your destination "relaxed and on time." It can send you smartphone and smartwatch notifications telling you exactly when to leave for a particular destination in order to arrive on time. Connected Drive also lets you control your car from your phone, offers concierge services, delivers real-time traffic stats, and can perform emergency calls if needed.
Lastly, Connected Drive includes Personal Copilot Driver Assistance, which shows navigation instructions on the car's heads up display. It also includes a useful parking assistant that can help you identify street spots big enough to fit your car (if you're driving at low speed), and then squeeze into them without hitting a curb or a fender. If you've parked in a super tight garage parking space, you can operate the car remotely, letting the car back out of the space for you using its built-in sensors. Connected Drive vehicles also include active cruise control, which works by maintaining a safe following distance to the car ahead of you.
BMW Connected Drive is included at no cost for four years from your BMW's in-service date, but only on suitably equipped 2007 through 2013 models and the 2014 X6 Sports Activity Coupe. Some exceptions may apply, but you can contact a dealership or representative through BMW's website.
If what you really want out of a smart car is for it to drive itself, Elon Musk's Tesla vehicles are the nearest to that reality. Tesla cars have full self-driving capabilities built-in. Its record is really good: Autopilot is much better at driving than your average human, based on several studies and investigations.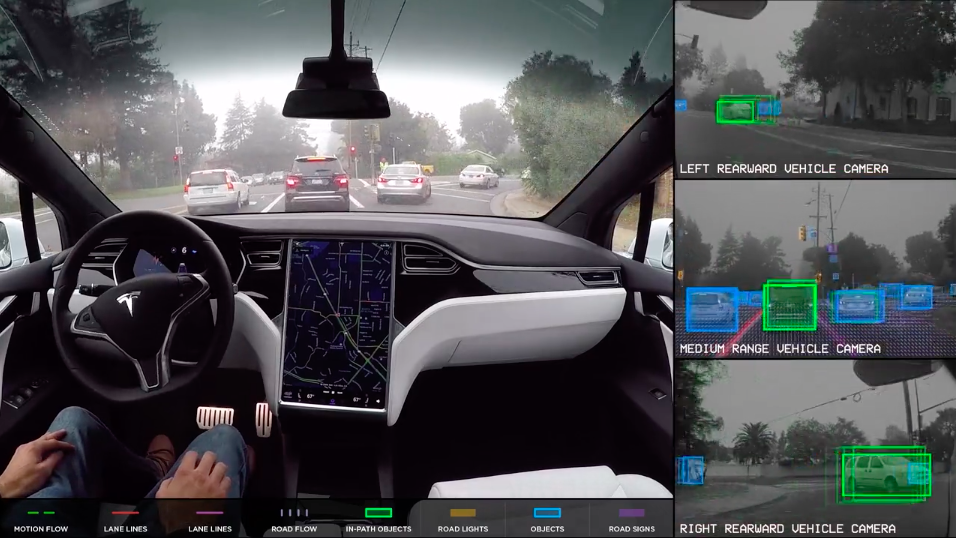 Depending on the model and whether it's new or used, Tesla vehicles can cost anywhere from $35,000 to $85,000 or more. Vehicles get updated as new features are developed and approved.
Other smart car options
These aren't the only options you have when it comes to a connected car. Ford offers Sync, which offers hands-free infotainment and remote control features for your vehicle. Similarly, Chevrolet vehicles may include MyLink, which links up your phone to the car. MyLink also includes "Teen Driver technology," which can monitor your teen's driving habits and ensures various safety features can't be switched off while they're driving. Other car makers, such as Honda, offer their own take on these and other connected car features.
Editor's note: This article is regularly updated for relevance.