A petition being spread across social media is calling for the Ku Klux Klan (KKK) to be designated as a terrorist organization.
News of the petition, which gained over 100,000 signatures, led the phrase "Declare the KKK" to become a top trend on Twitter Monday.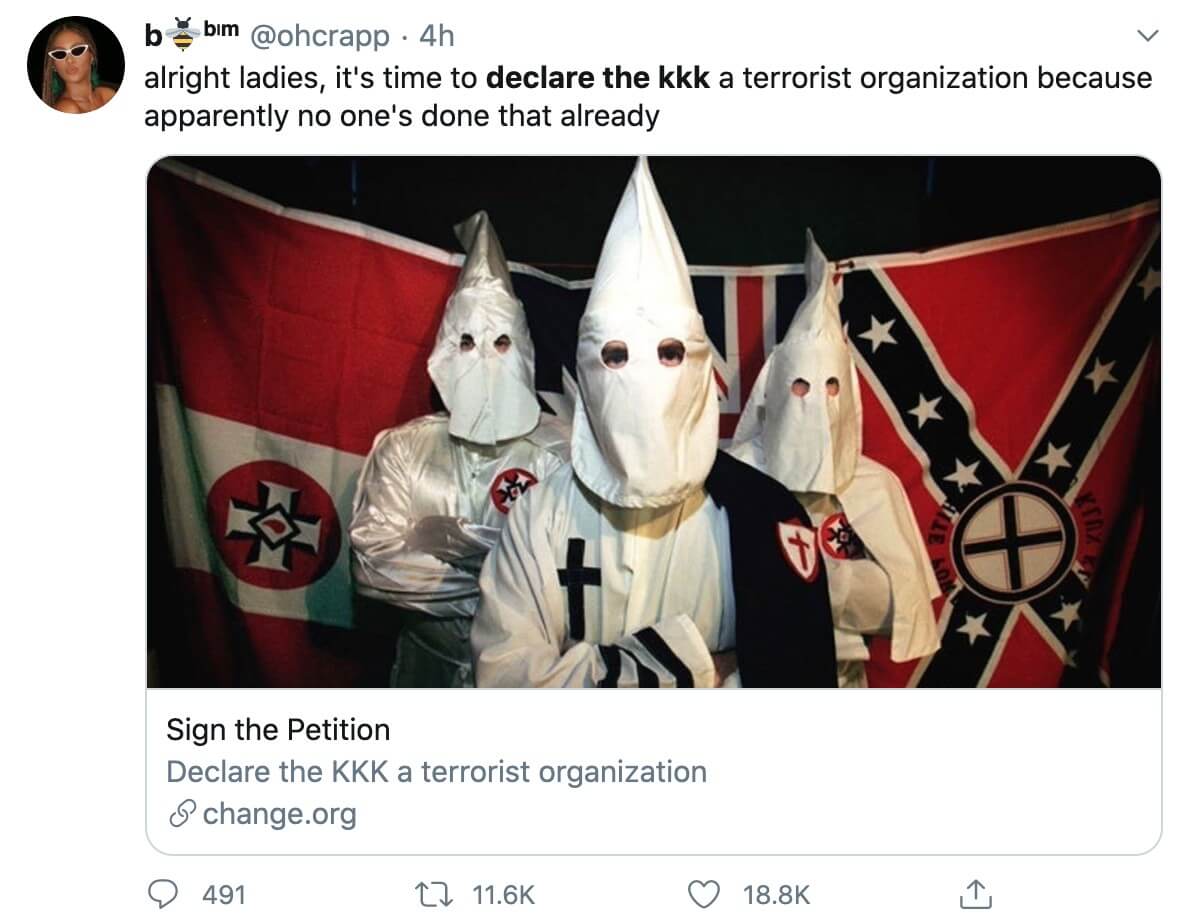 First posted to Change.org on Thursday, the petition requests that the Department of Homeland Security (DHS) officially characterize the hate group as a terrorist entity.
"For generations, the Ku Klux Klan has been persecuting Black people," the petition states. "[Throughout] American history, they have murdered innocents, lynched thousands, and terrorized many more. And surprisingly, this group still exists."
The petition likely gained steam following the arrest on Sunday of an admitted KKK leader who drove his vehicle into a crowd of protesters in Virginia. Thankfully, no one was seriously injured during the incident.
"The KKK is a terrorist organization protected by the First Amendment," the petition continues. "It is a travesty to allow such an organization to function under the law in a generation that abhors racism, sexism, homophobia, etc."
But unless laws are changed, the petition is unlikely to have its desired effect. The KKK is not labeled as a terrorist organization due to how laws have been written in regards to domestic and international groups.
The KKK is technically considered a domestic extremist group and therefore is not approached the same as an international terrorist organization.
The U.S. government just this year, however, designated a foreign white supremacist group as terrorists for the first time ever. The Russian group, known as the Russian Imperial Movement, is believed to have recruited a handful of Americans. Under U.S. law, those Americans could be tried under terrorism-related charges.
READ MORE: