In the wake of several tech companies' decision to crack down on President Donald Trump's most controversial posts, conservatives are pivoting to free-speech app Parler.
Hoping to keep the site from becoming a right-wing echo chamber, CEO John Matze recently pleaded with liberals to hop on the app as well, plugging how it was free from censorship.
"We're a community town square, an open town square, with no censorship," Matze told CNBC. "If you can say it on the street of New York, you can say it on Parler."
Unfortunately that appears not to be the case. Left-wingers who have joined the site in recent days are claiming they've already been banned.
Thor Benson a journalist (who, full disclosure, has written for the Daily Dot), made a parody account calling himself the Federalist. He got the boot.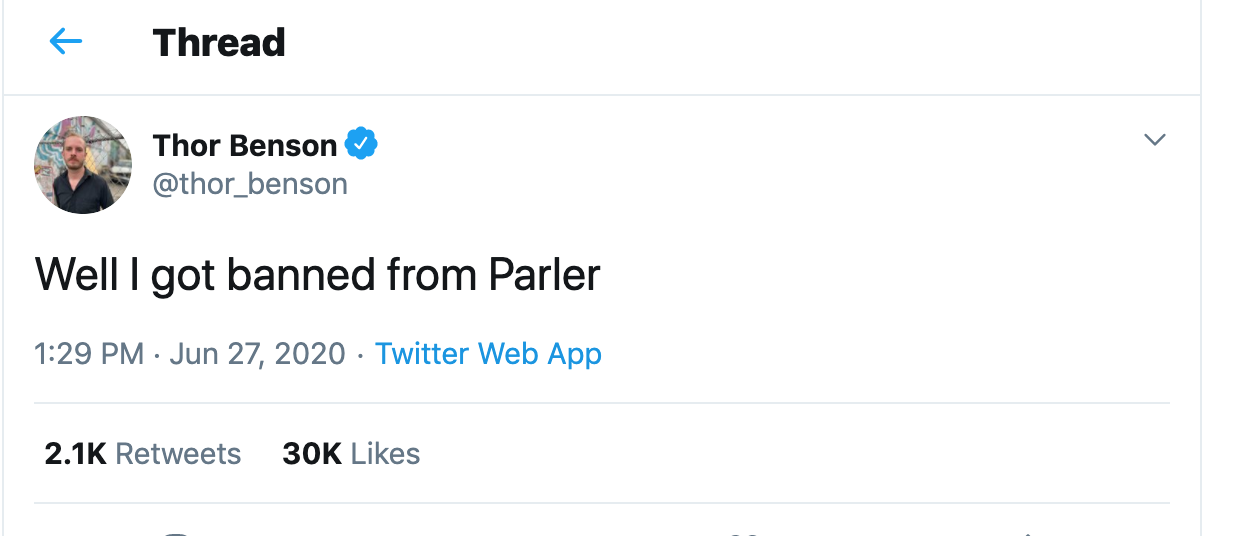 A quick search on Twitter for "Parler banned" shows numerous others who said their accounts were deleted after signing up.
A popular account that pokes fun at Rep. Devin Nunes (R-Calif.), said they were banned as well.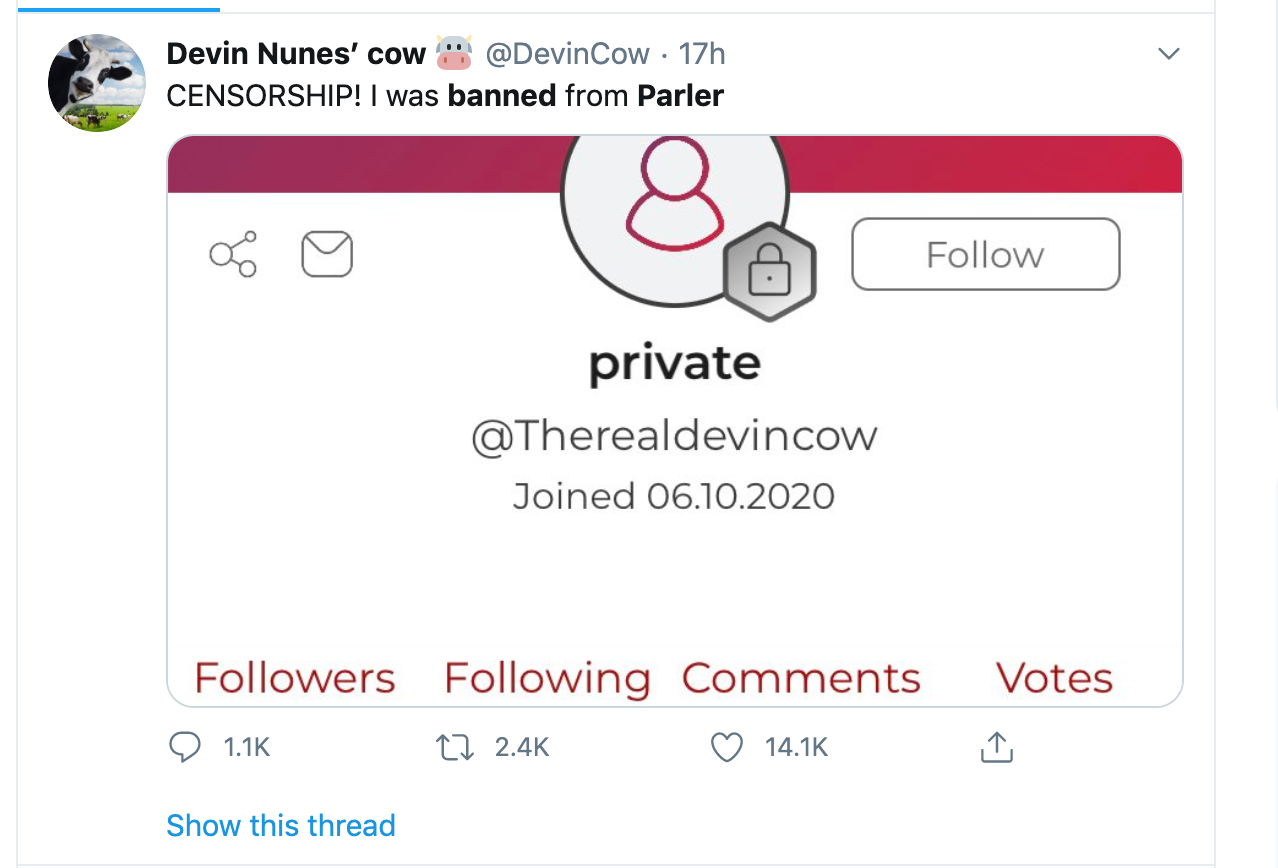 Nunes himself has a Parler account.
Others online have similarly said they've been banned for both criticizing Parler and making parody accounts.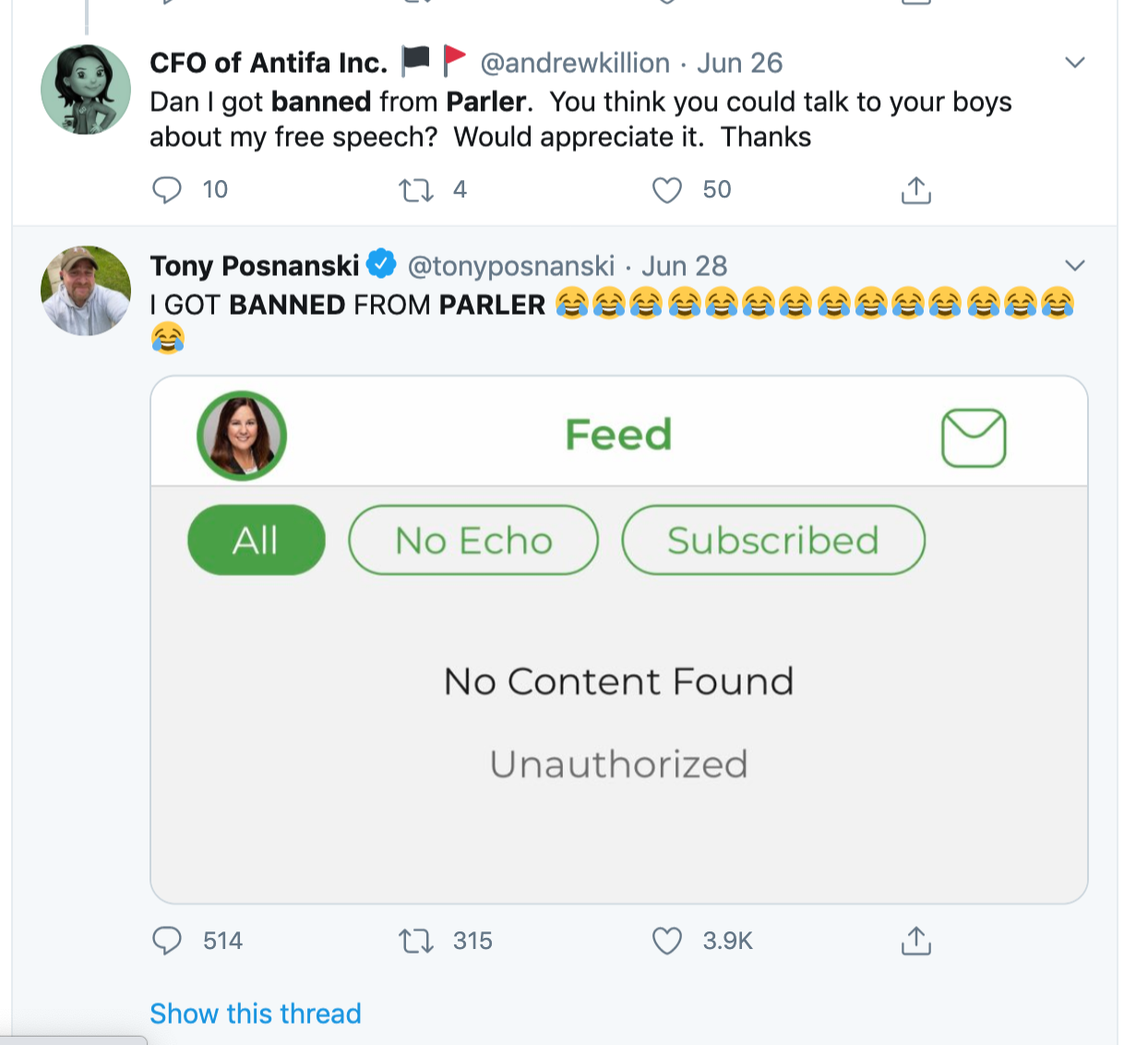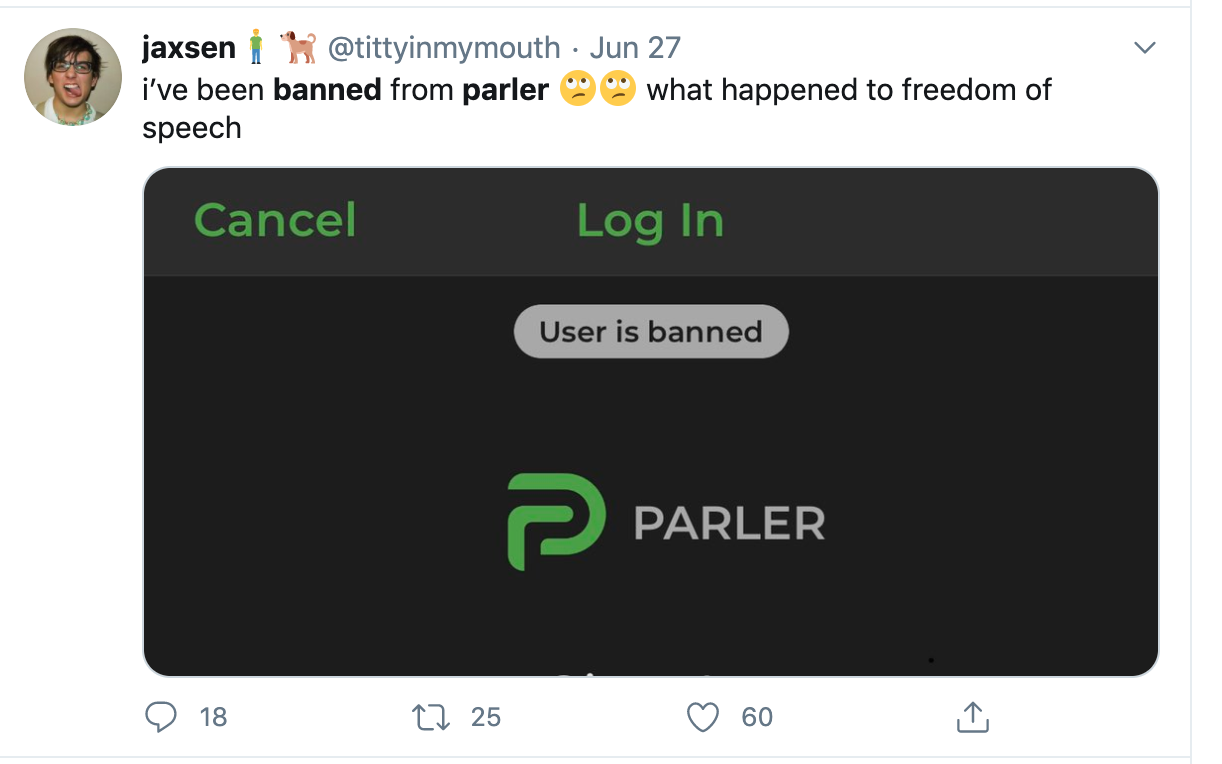 All of this should be of no surprise to anyone. Parler's terms of service allow it to ban any user for any reason it wants.
While that's well within its rights as a private company—something a number of conservatives miss when they criticize other tech giants—it doesn't make it the free speech utopia it promises to be for all its users.
READ MORE: