Panic! at the Disco lead singer Brendon Urie isn't pleased with President Donald Trump's 2020 re-election campaign, following his hit "High Hopes" being played at the president's recent Phoenix rally.
In a tweet sent out Tuesday night, the artist demanded that the Trump campaign no longer play the song at campaign stops.
"Dear Trump campaign," Urie tweeted. "Fuck you. You're not invited. Stop playing my song. No thanks, Brendon Urie, Panic! At The Disco & company."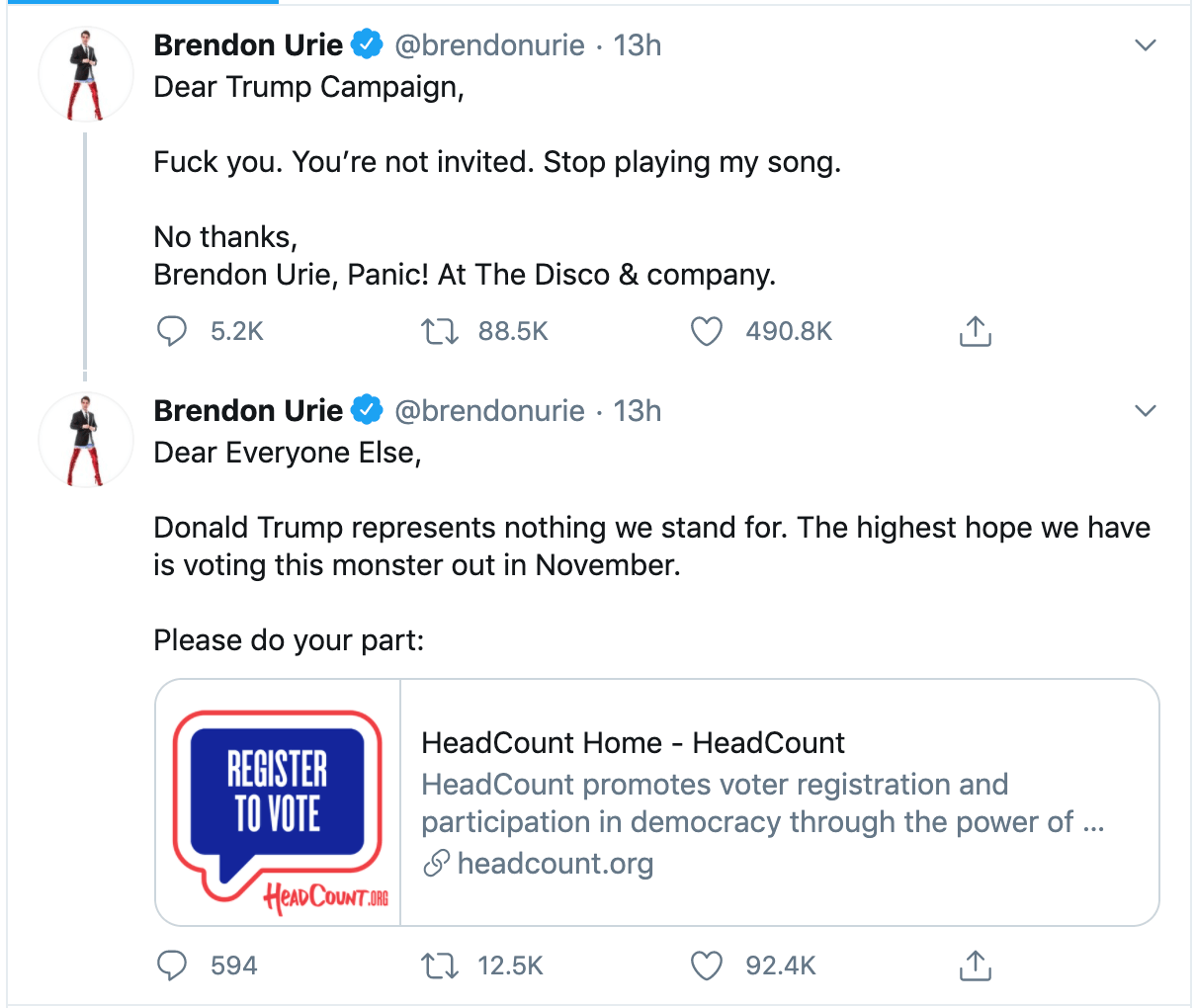 The singer added in reply to the initial tweet, "Donald Trump represents nothing we stand for. The highest hope we have is voting this monster out in November."
The 2020 Trump campaign ignored multiple email requests for comment from the Daily Dot on if they will comply with Urie's request.
Panic! at the Disco's "High Hopes" became synonymous with South Bend, Indiana Mayor Pete Buttigieg's run for the Democratic presidential nomination, which was soon followed by a corresponding dance.
Urie joins a long list of artists who have called on Trump to stop using their music, including Steven Tyler, Rihanna, and Tom Petty's estate.
READ MORE: